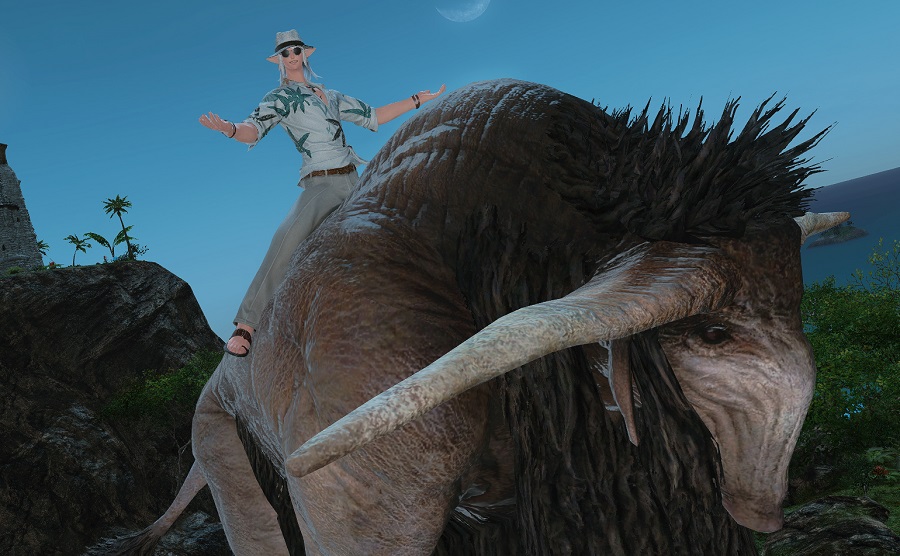 June 2023 Gaming Goals in Review
Posted on June 30, 2023 by Aywren
I knew when I set some of these goals at the beginning of the month that they would be hard to reach. I did it anyways thinking that in setting high goals, I would at least get some of them done. But that wasn't the case.
In fact, I had a bit of goal burn out this month and even talked about it in this post. I think that's a sign for me to retire goals for a little bit again.
In the past few months when I have engaged in goals, however, I've been happy with making progress on some fringe things that I tend to forget and never do. So, in the end, I'm glad I attempted goals again, if only to see some of that taken care of.
Now on to the review!
FFXIV Goals
Ben – move through Shadowbrings MSQ ✓
Zuri – gear up and continue through Endwalker MSQ ✓
Wrenbun – continue to craft and rebuild gil stash ✓
PvP Series progress ✓
Despite what I said above, I'm pretty happy with what I did in FFXIV this month. I'm almost done with PVP progress – about three days left of Frontlines for both of my characters.
Ben has moved past the mid point of Shadowbringers. He still has a lot more to go, but he's further along than he ever been. Zuri completed patch 6.2 so far, and has geared up to a point where she can complete 6.4, which makes me a happy camper. I want to knock that out sooner rather than later if I can.
Though it wasn't on my goal list, I also finished building up my Island Sanctuary on two characters, which was very fun. I still need to think about how I'm going to decorate it, however.
And though prices have dropped on the new crafted gear to a point I've stopped going out of my way to sell it, during that pocket of time, Wrenbun did a great job of recouping the gil she put into gearing herself for it all. I'm pleased with my crafting work this patch, though somewhat questioning if I'll continue to try to stay fully geared in the future. Just depends.
Game Pass
I had one thing on my Game Pass list and that was finishing Coffee Talk 2. I didn't earn the best ending because there were things I missed, but I earned AN ending, and that's all I'm motivated to do these days.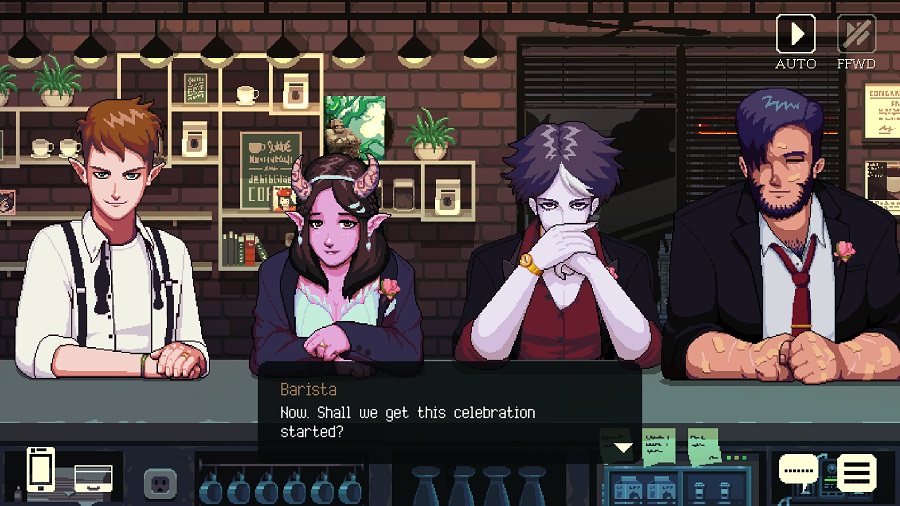 Nintendo Switch
Final Fantasy 1 Pixel Remaster ✓
Harvestella
Story of Seasons
I'm still playing FF1 Pixel Remaster, though very slowly. I beat the second fiend, Kary, and I'm on my way to the ice cave now. Despite all the nice features this version of the game offers, I still find it on the difficult side. I'm not sure if my team is underleveled or what. Interestingly, the boss fight was easier than some of the random encounters I came across. I think that's just FF weirdness, though.
As for the other games on my list, I sadly didn't get around to playing them. I still really, really want to. And even though I don't plan on setting goals next month, it's at the front of my mind to play my Switch more.
Steam
Games to progress through:
The Oregon Trail
Final Fantasy IV
Layers of Fear
Backlog games to try (as many as I can, no gaming limits):
I am Fish
TGV Voyages Train Simulator
Teacup
Beasts of Maravilla Island
The Wild Eight
Lake
Imposter Factory
Calico
And here's where I fell flat this month. I didn't touch a single one of these games. I did, however, play four short demos for the Steam Nextfest, for what it's worth.
Again, even though I'm not setting goals for next month, I seriously want to buckle down on my Steam backlog before the end of the year gets too near. I even added more games to my backlog this month from a bundle, and the Steam Summer Sale is up with a few games teasing me from my wishlist!
I wonder if I should just get to the point of Turnip Boy don't care with this. I'd been doing so well the past few years in keeping my Steam backlog in line, but this year has just been explosive and not in a good way.
Ah well.
So how did your June gaming (or any other pursuit) go?
Comments