Basic Fiddlers Philharmonic Celtic Fiddle Tunes
Posted on December 31, 2019
I got a few things for Christmas that were fiddle-related, including a wonderful instrument tuner, which I sorely needed. But I also got this book!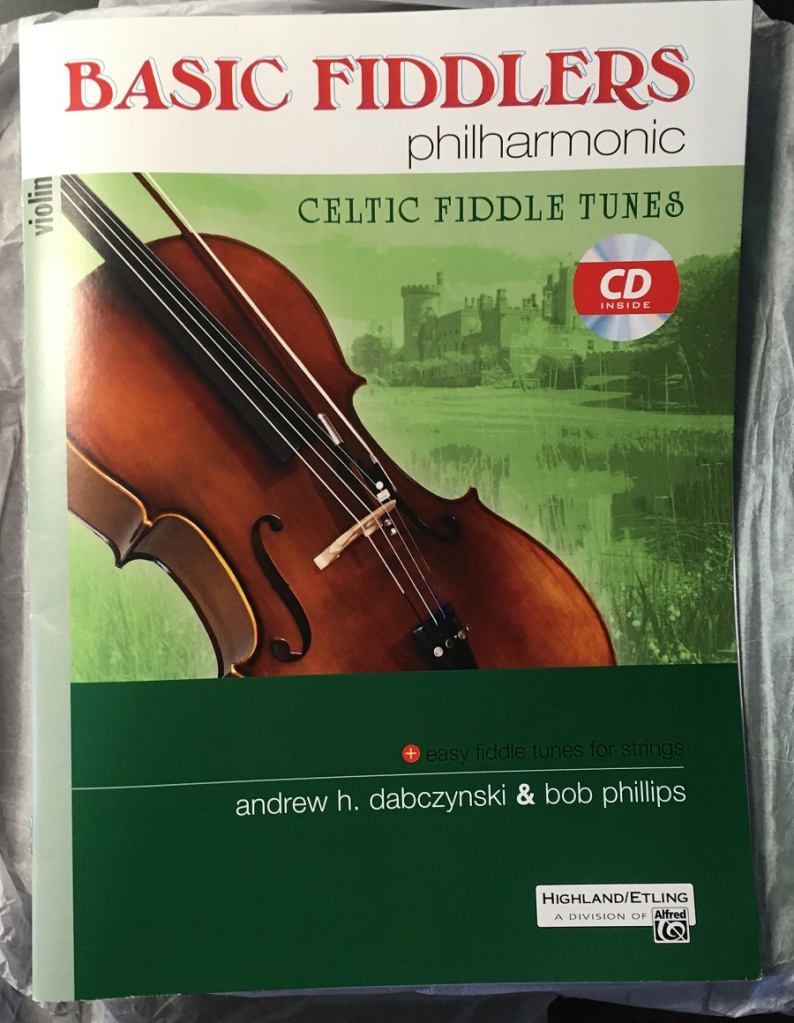 I'm pretty sure this was something on my Amazon wish list, but I didn't realize how good a pick it actually was. This is both book and CD – I've learned that being able to hear the tune I'm playing is super important.
But the neatest thing about this book in particular is that it includes both a basic and advanced version of the songs, along with tracks on the CD. Also, a back-up section, if you're playing support.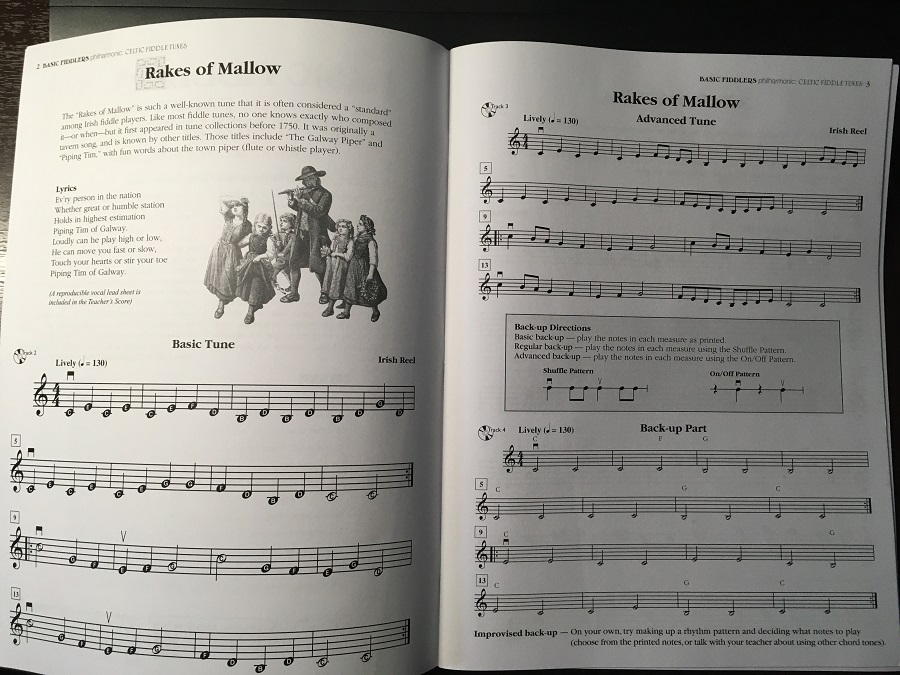 So once you've got the basic tune down (I like that it also has the letters in the notation to help out), you can move on to the more advanced version. It's a cool way to build up a tune.
I've said that I wanted to work on my notation reading this year. I started out with it, and kinda let it fall by the wayside back during the summer. So this is a good chance to relearn and brush up on it.
Also, my ultimate goal is to play Celtic and Irish tunes. So this feels like a good intro into the music I really want to be learning.
While I have decided to continue practicing Greensleeves at this point, instead of going back to the AFM once that's done, I'm going to be bringing some of these tunes into my practice instead. Excited to give this a try!
Leave Your Thoughts!
Archived Comments