My Kennedy Bunnel Premier Student Violin
Posted on February 12, 2019
My new violin – the Kennedy Bunnel Premier Student Violin – came on Friday, as I expected. I was both excited and a little worried (about what flaws it might have) to finally be able to see the violin that I'd chosen. I didn't expect a huge difference from my first, cheap violin… but boy was I wrong.
It came packaged well, with no damage at all during shipping. There was a nice large box….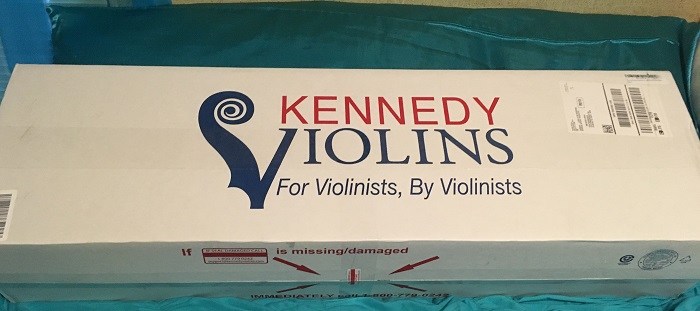 And inside, lots of bubble wrap around the violin case. The extras were boxed on the side and included things such as a shoulder rest (which I'm trying out for now), tuner (still using the original one I got with my cheap violin) and basic violin guide.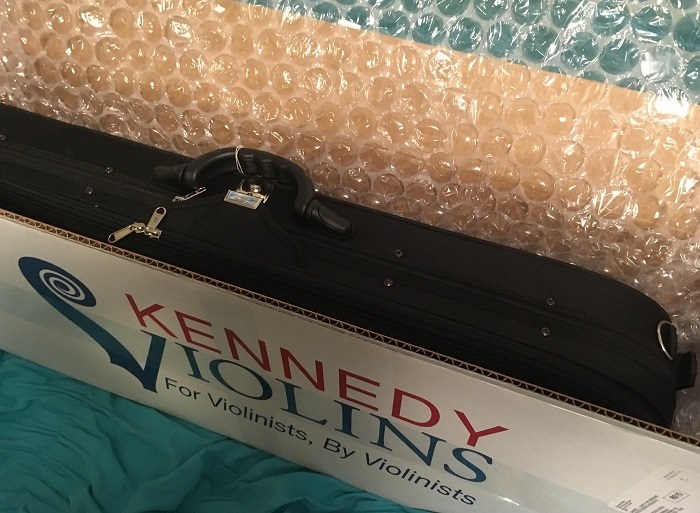 The violin itself is lovely and well-packaged. Even during shipping, the bridge setup and strings came through just fine. I really like the case it came in, and it had all sorts of little notices that if I was unhappy for any reason, to contact the folks at Kennedy, rather than Amazon.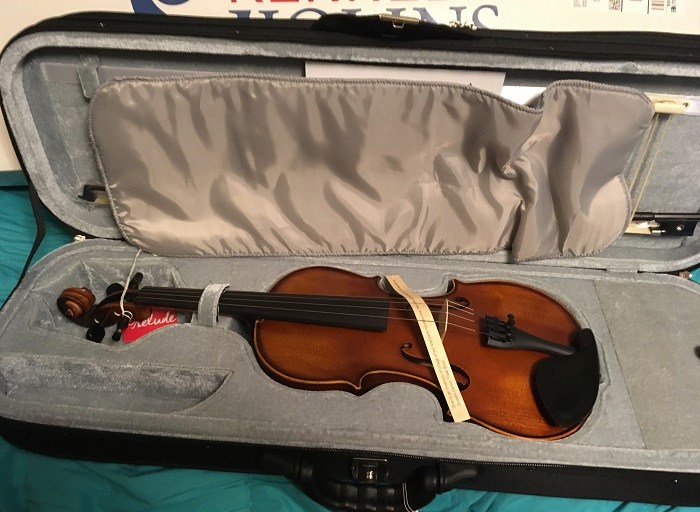 The little strip of brown paper you see in there informed me that due to a shortage, they'd "upgraded" the wood bow with a carbon fiber bow. I was a tad disappointed in this since I already have a carbon fiber bow, and was interested in comparing it with the sound of an equivalent wood. Nothing wrong with the bow at all, though — it was already rosined and ready to go!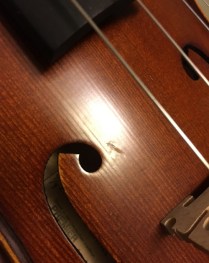 When I went to look for the cosmetic defects that made this a clearance violin, I took note of a small dent in the front of the instrument that you really can only see if you go looking for it in the right light. It's nothing that detracts from the fiddle overall, and doesn't change the sound. I'll say that I don't mind paying a lot less for one little blemish of this kind.
I was shocked to see how low the string action is on this new violin was compared to my cheap kit. It was like night and day, not just with a better sound (same brand of strings), but in the ease of playing compared to what I was trying to use before.
I had a lot of trouble with squeaky notes, which was the major reason I looked into upgrading my violin to begin with. I didn't know if it was me being a bad player or the violin itself… but now I know it really was the cheap violin distorting the sound.
I pulled the flat chin rest from the cheap violin, put it on my new Bunnel, and it feels fantastic! I've finally been able to progress into playing scales, and as of last night, my first eighth notes!
I'm a little sad that nothing I did could salvage the poor little cheap violin, but I'm grateful for the learning experience it afforded me. I was able to experiment with it, learned how to change strings, how to change out the chin rest and bridge, and all sorts of things I may have been much more hesitant about with a more expensive kit.
So far, I'm pleased with my upgrade and think that it's probably going to be well worth the price to have a more functional instrument. I can now understand why people advise against buying the cheaper Ebay violins… though I was stubborn and thought that I could snag a good deal and fix up something to make it more playable.
Leave Your Thoughts!