New Year's Fiddle Resolutions for 2022
Posted on January 1, 2022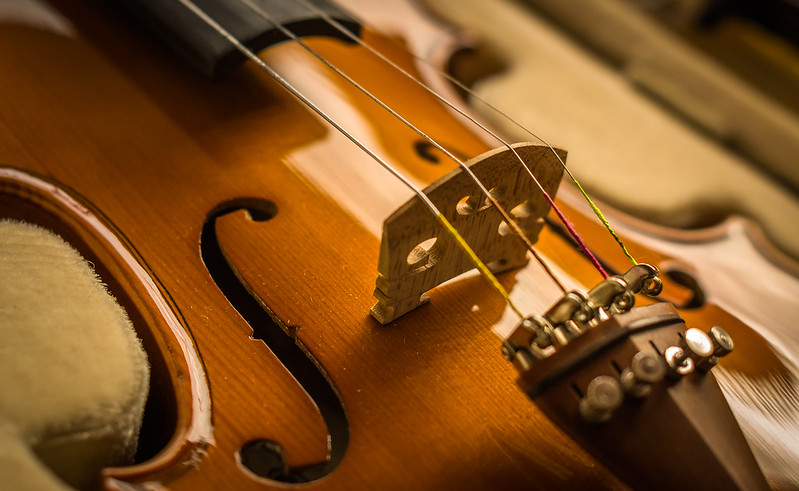 I didn't do a great job of keeping up with my fiddle goals from last year, even though they were just a few nebulous attempts at setting goals. There are still things I'd like to achieve – such as finishing the first EEI book and increasing playing stamina – that I will roll over into 2022. But mostly, my biggest goal will just to get more consistent with practice again.
My practice really fell off starting in October, and I'm not happy about it. This January is my 3rd year anniversary of learning to play. While last year I did make some progress, it wasn't nearly as much as I'd like.
I also fell off in blogging due to moving this content into my bigger blog. I don't think that helped the matter at all. Now that I've got this blog rebuilt and on its own domain again, I hope to focus on using it as a motivational tool like it used to be.
But most of all, I think I need something to make practice and playing more fun again. I have an idea what I'm going to try out, too.
My Fiddle Goals for 2022
Finish Book 1 of EEi – This is a holdover goal from last year. I did make good progress through the book, but have not gotten to the end of it yet. I still have Book 2 waiting in the wings. After three years of playing on the same book, I think it's time to push through and finish this one up!
Increase my playing stamina – Another holdover from last year. I need to find some sort of exercises that will allow me to strengthen my shoulders and arms so that I can play longer and with less aches. I'm thinking of starting a kettle bell routine for this.
Get consistent with my practice – I already noted that I didn't do great with this in 2021. I want to turn that around this year.
Move up to next level in Sightreading Factory – This isn't something I've talked about yet, but I'd like to take a step up in my sight reading exercises this year. Let's see if I can!
Get back to vibrato – My vibrato practice fell off the cliff this year because of aches it caused preventing me from doing other practice. I need to get back to it and maybe look at other ways of approaching it.
Find fun in practice – My motivation is flagging and I know it. I'm thinking about trying a subscription to FiddleHed in January. I just need a change of pace to get me excited in playing again. I keep meaning to try FiddleHed and keep putting it off – mostly because of the cost. If I try it out and enjoy it, I'll hold on to it.
Blog more – Yep, I need to catch up with blogging on this site. I have things to talk about, I just haven't sat down and spent the time to write them!
And there we go, some goals for next year! Happy 2022 to you!
Leave Your Thoughts!