April 2017 Archives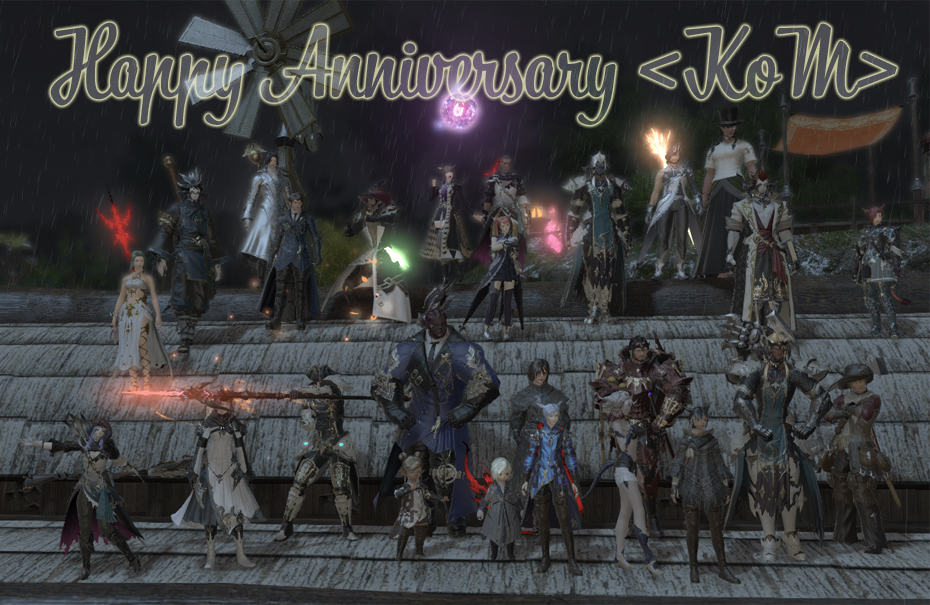 FFXIV: Our Free Company's 3rd Anniversary
Posted on April 30
Tomorrow, May 1, is the 3rd anniversary of the founding of our FFXIV Free Company, Knights of Memory. Since it is on a Monday night, we polled our members and decided to hold the actual celebration event on Saturday instead.
---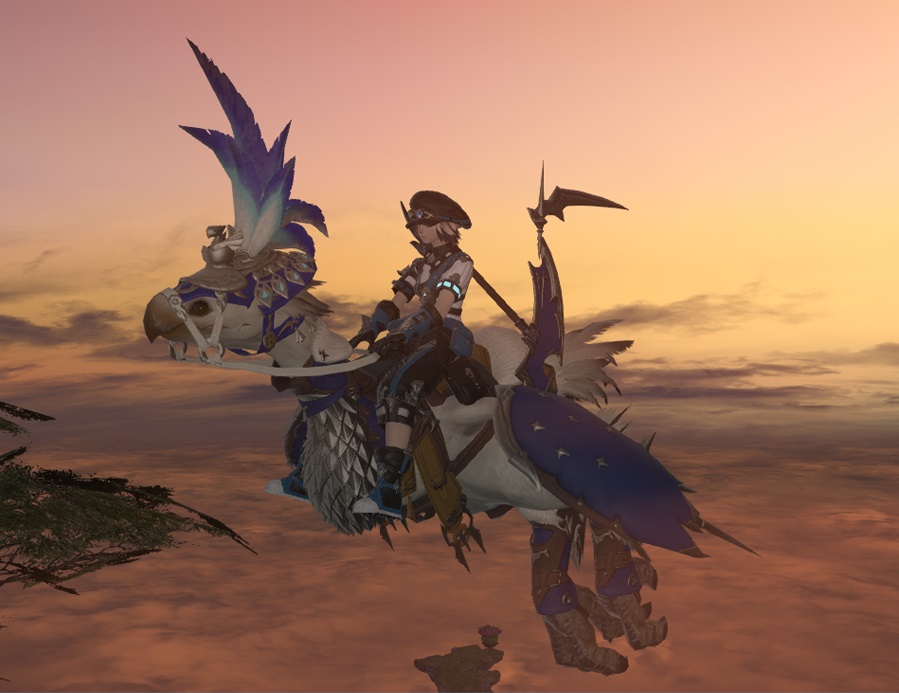 April Gaming Goals in Review
Posted on April 28
So the month of April is almost over, and with the event of Mario Kart releasing tonight, and an Anniversary Event I'm hosting for my FC this weekend, I doubt I'll get much more done on my goals. That's okay, because most of them are done anyhow, so I may as well report them!
---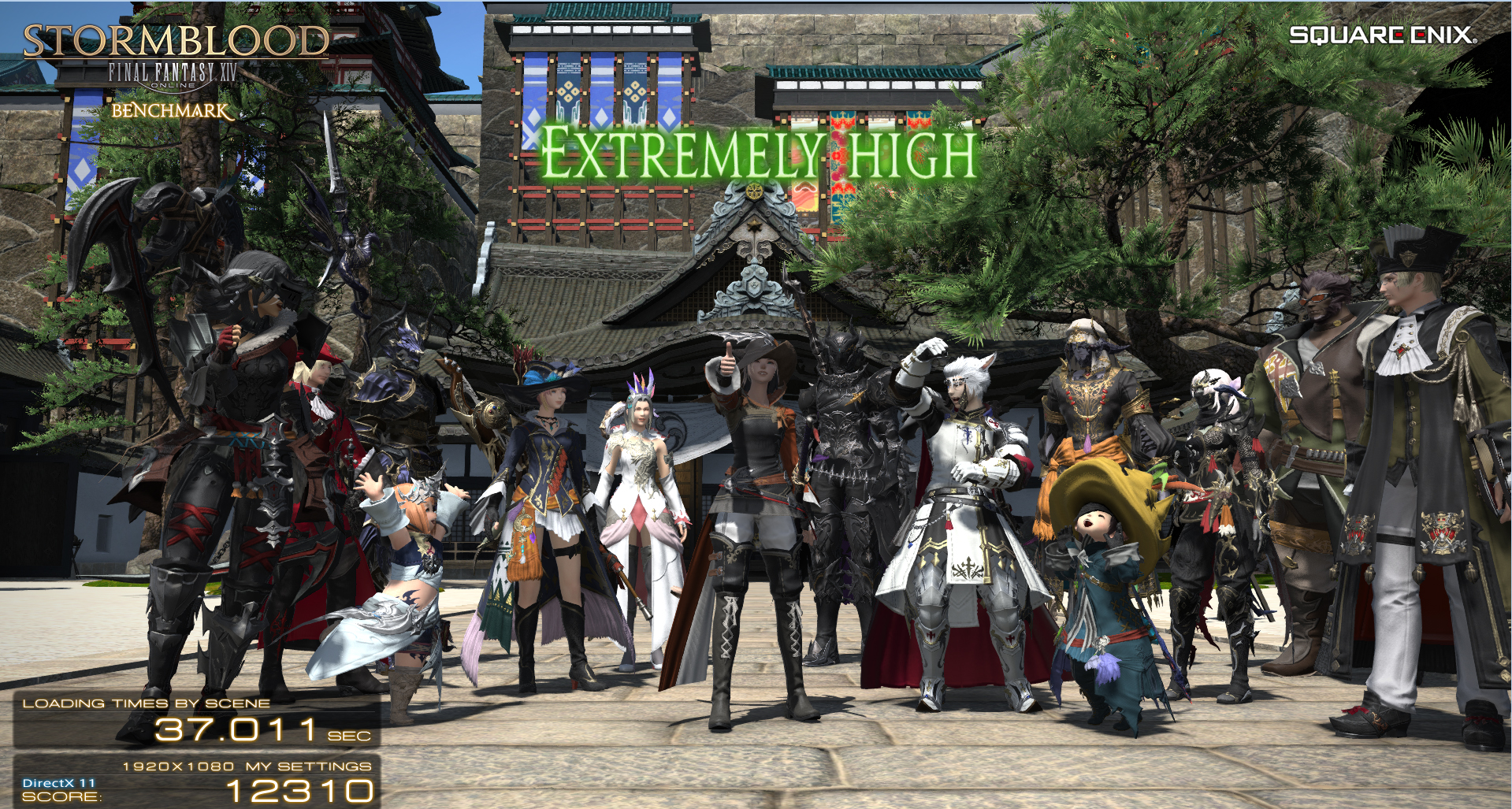 FFXIV: Stormblood Benchmark Results
Posted on April 28
Doing pretty good on my benchmark for a 4 year old PC. Much better than the rating I got on the Heavensward benchmark, even on a higher resolution. The only thing I've changed between then and now is my graphics card.
---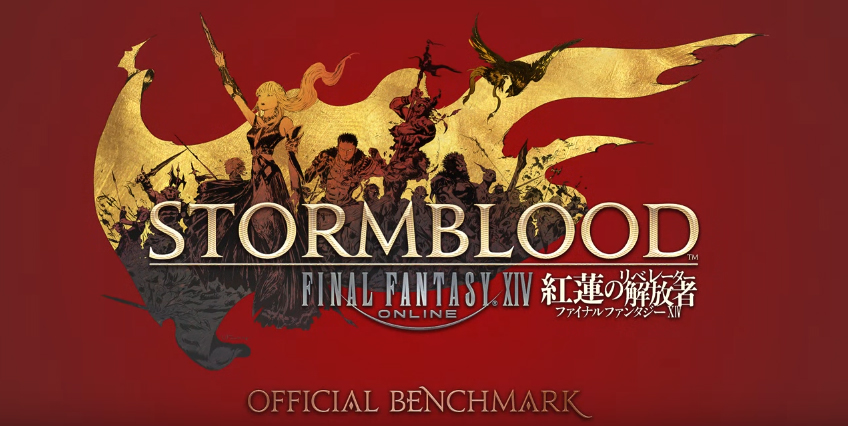 FFXIV Stormblood Benchmark Trailer
Posted on April 28
Download it here.
---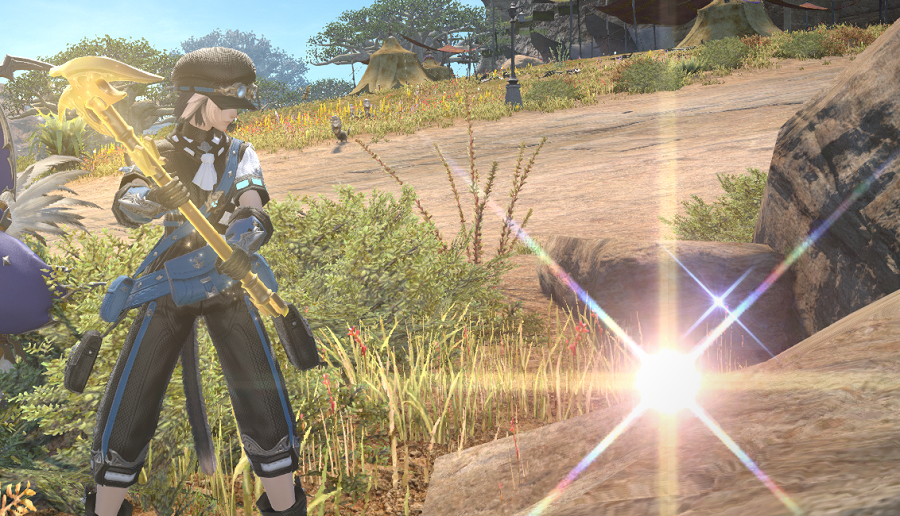 FFXIV: Blessed Minekeep's Pickaxe Get!
Posted on April 27
It's taken several weeks of gathering deliveries, sending out my squad and fishing for scrips, but I finally earned my last Miner Fokelore book.
---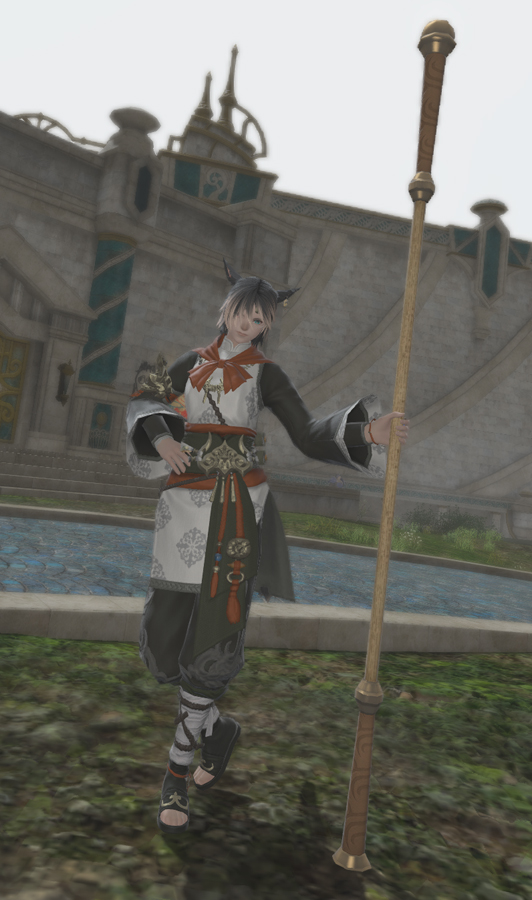 FFXIV: Cloud Mount & Eastern Journey Attire on Different Races
Posted on April 26
Yesterday, I claimed my FFXIV Cloud Mount and Eastern Journey Attire DLC from the Amazon promotion.
---

FFXIV: Flying Cumulus Mount & Eastern Journey Attire – DLC Promotion
Posted on April 25
I've been wanting to get my hands on the FFXIV Cloud Mount for a while because, dang, it just looks super cool. Package it with the Eastern Attire, and I'm there.
---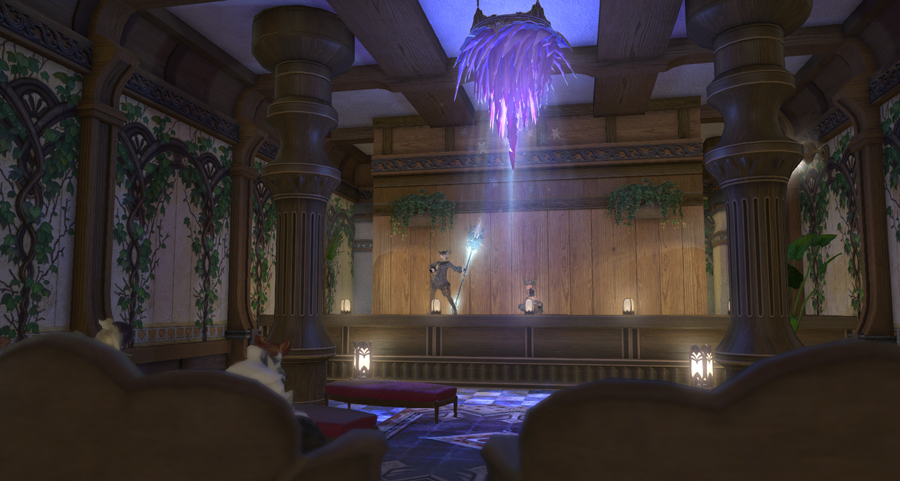 FFXIV: All Eorzea is a Stage
Posted on April 24
Our Free Company, KoM, is about to celebrate our third year anniversary in a week. So I've been scrambling to put together an event with several activities to celebrate it. The first activity I could think of was, naturally, a glamour contest for FC members, with prizes from the Mog Station.
---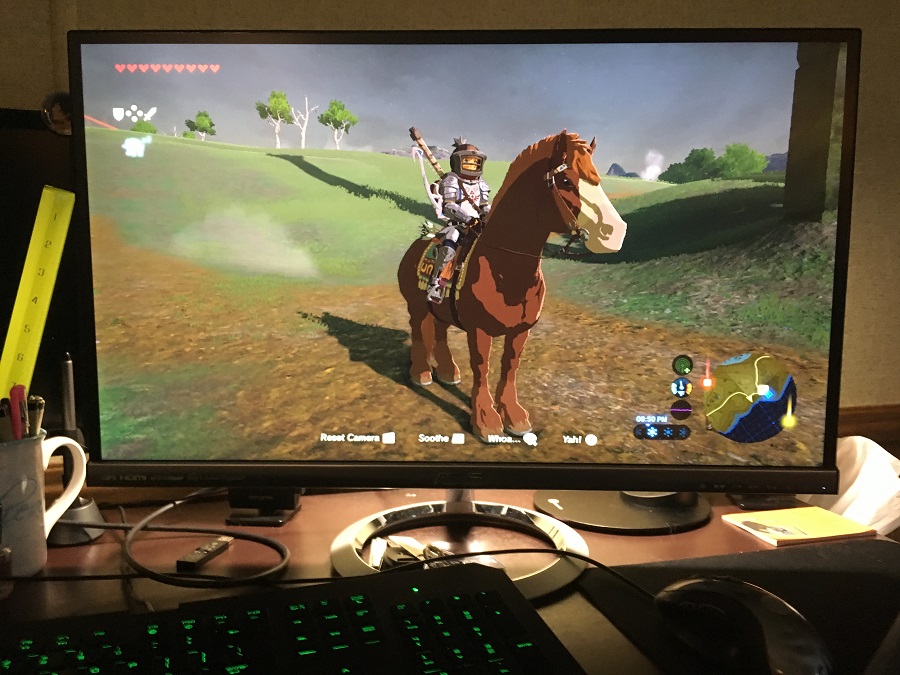 The Switch Returns!
Posted on April 21
…Or at least, the Switch dock and AC adapter do.
---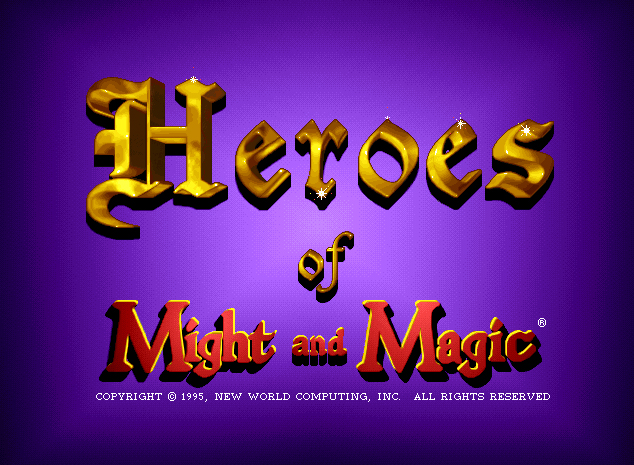 Timewarp Thursday: Heroes of Might and Magic
Posted on April 20
I remember a long time ago, I actually owned one of the Heroes of Might and Magic games when it was still considered new-ish. It might have been III… but I don't recall exactly which one. I do remember enjoying it, though.
---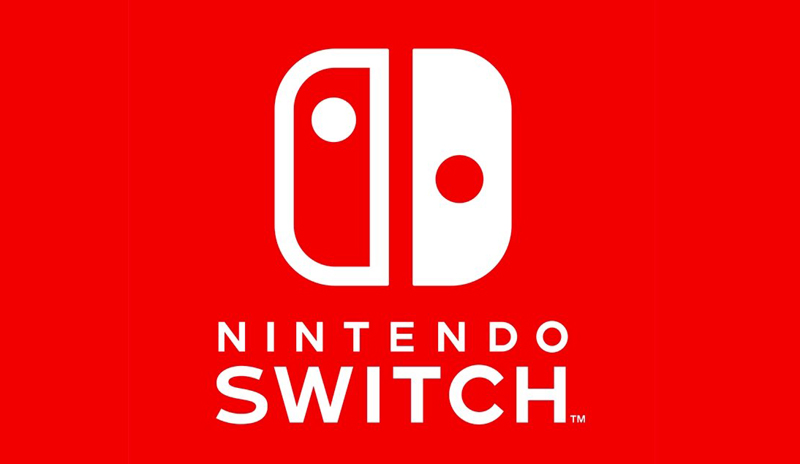 Nintendo Switch Repairs (And PSA)
Posted on April 18
First, let me clarify, this is an isn't about sending in my Nintendo Switch for repairs. Only part of it. I'll explain.
---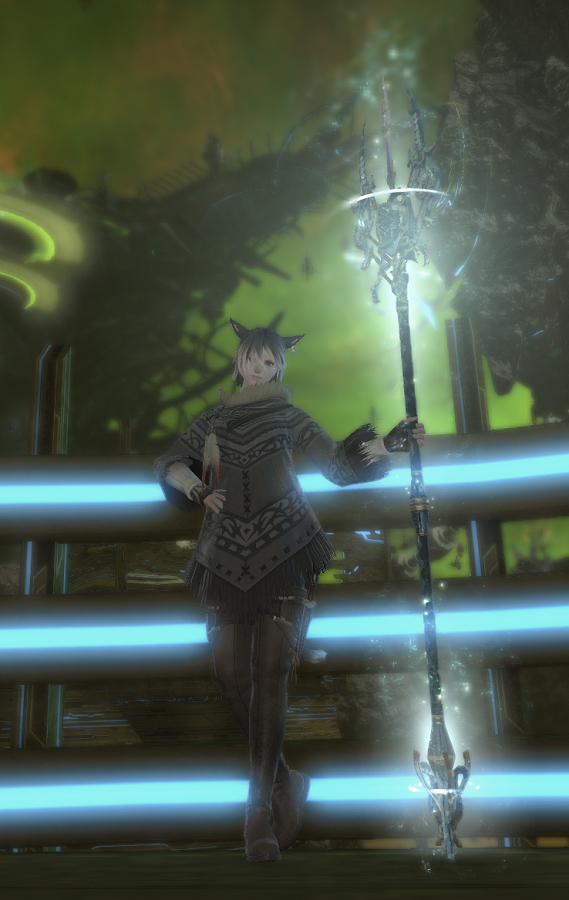 FFXIV: Relic Goals Accomplished!
Posted on April 17
So, this week I finally buckled down and got the Singing Clusters phase of the Anima Relic completed! Though the weapon still has the creepy face on it, I do like the new sparkles. It's an improvement.
---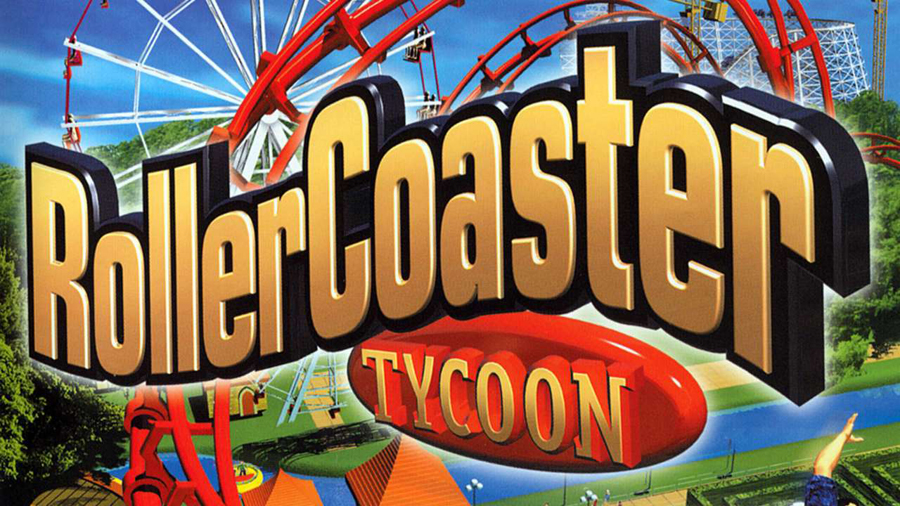 Timewarp Thursday: RollerCoaster Tycoon
Posted on April 13
Welcome to my first ever Timewarp Thursday, where I investigate an older game in my PC library. I know I talk about how bloated my Steam library backlog is, but truthfully, I have over 130 games also in my GOG library!
---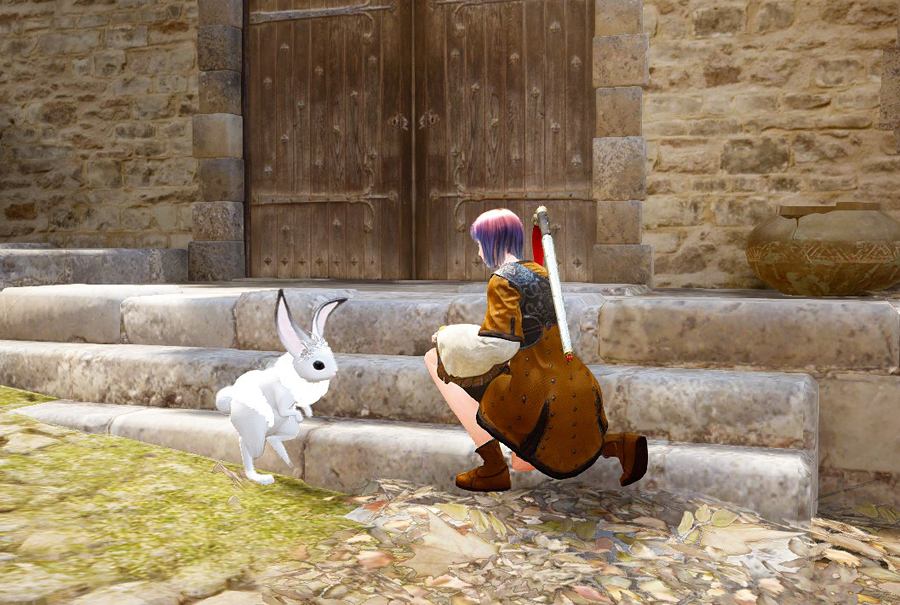 Black Desert Blitz
Posted on April 12
I don't know what it is about Black Desert. It's a game that should capture my attention and hold me fast… and when I'm in the mood for it, it does. But there's so many things about it that are just… glitchy.
---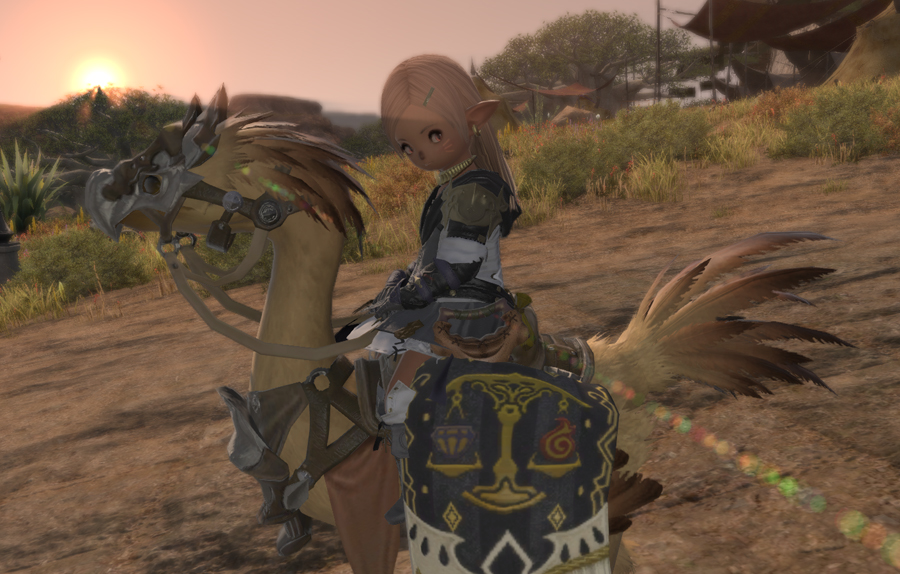 FFXIV: Alt-stravaganza
Posted on April 11
I was in a strange and restless mood this past weekend, and the Hatching-tide event encouraged me to dust off my alts to get the new mount. So, I found myself making progress on various alts instead of doing much on my main.
---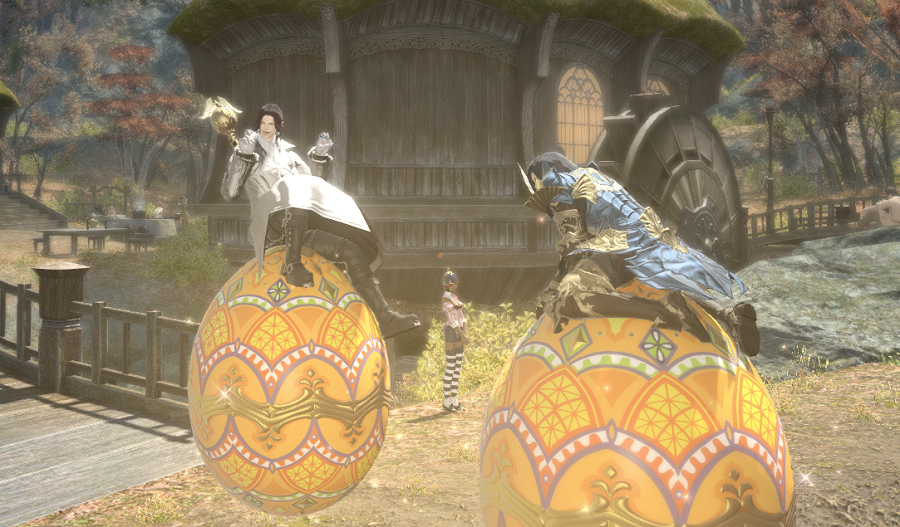 FFXIV: Hatching-tide Mount
Posted on April 10
So I'm gathering the Hatching-Tide mount across various characters, and taking a good look at how different races pose on top of the giant egg mount. Here's what I've found…
---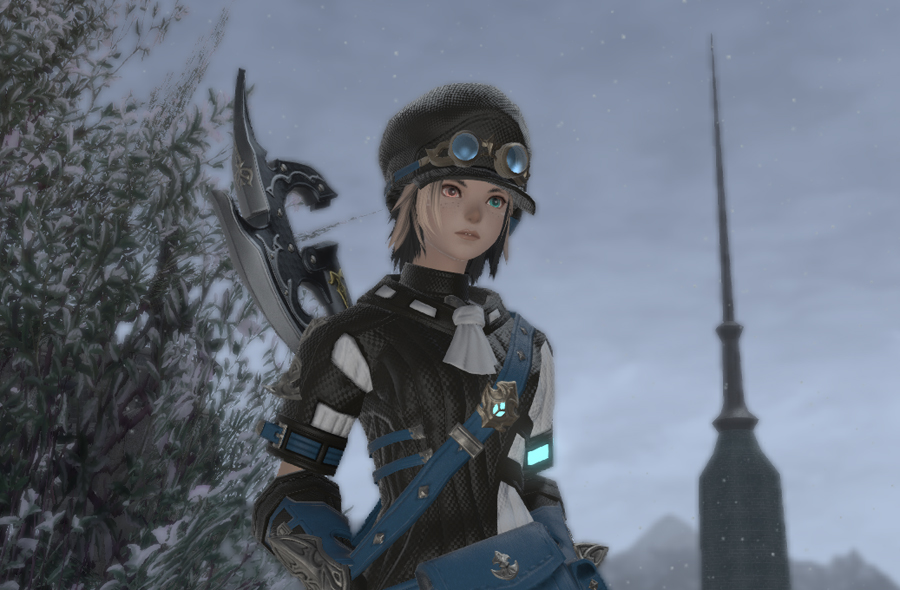 FFXIV: Making Strides in Gathering & Crafting
Posted on April 7
I'm really starting to enjoy Thursdays as that is the day that crafting/gathering deliveries reset in FFXIV. I tend to knock all of them out in one night, which isn't that hard to do. And I feel like I'm finally making good progress, too.
---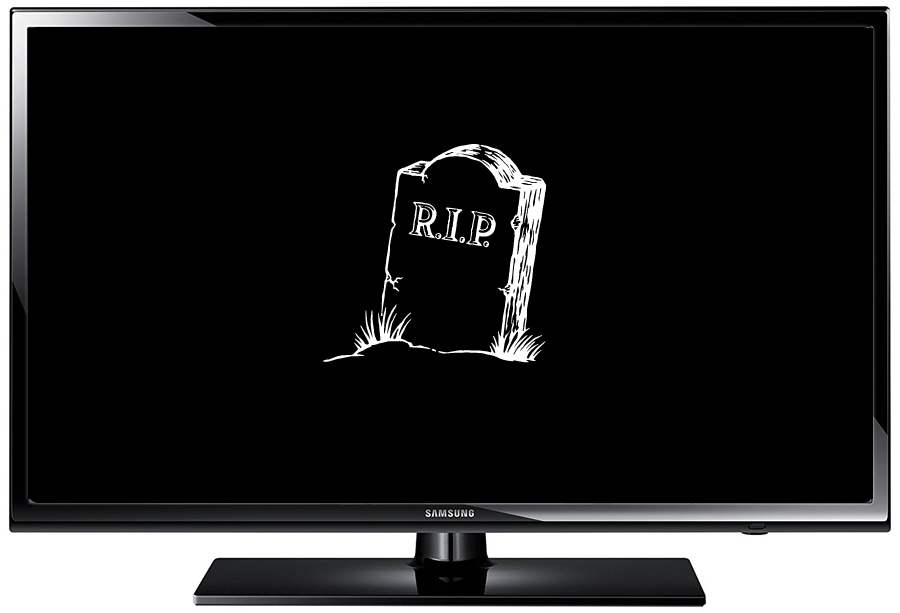 Bummer Day: RIP TV :(
Posted on April 6
I usually don't write about RL stuff, but this has been a pretty rough week, and I just need some blogging therapy. Yesterday was a super bummer day.
---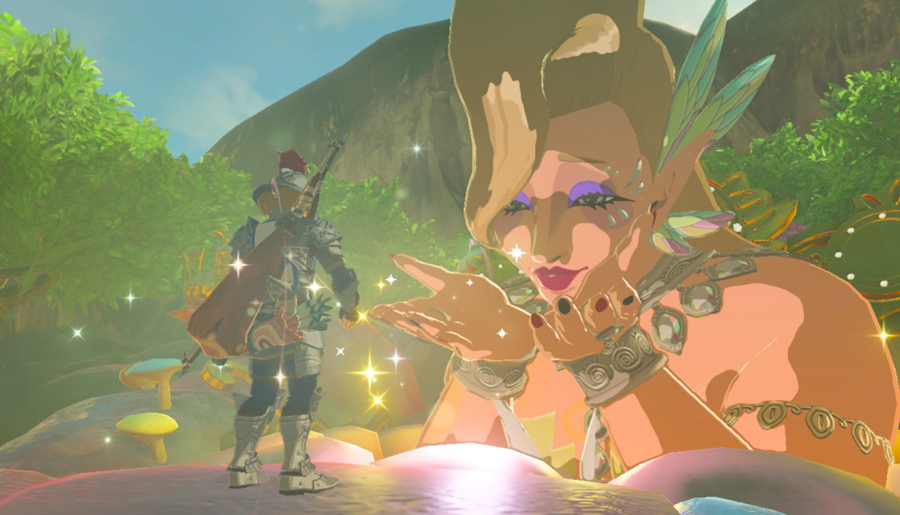 Zelda BotW: Features Around Every Corner
Posted on April 4
I've seen folks try to describe why Breath of the Wild is such a good game (in their opinion). I have a hard time pinning it down myself, but one thing I do know that I like is the game's ability to surprise me with features I didn't even know I wanted until they were introduced.
---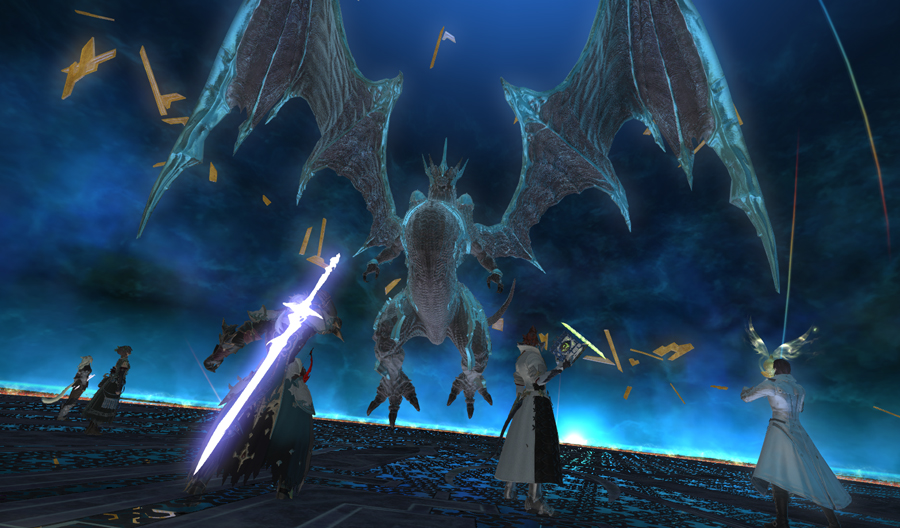 FFXIV: Coils Clear and Blessed Tools
Posted on April 3
Aside from working on earning Singing Clusters for my relic this weekend, I also finally broke down and finished the Binding Coils raid. I know… I know… it's older content. What took me so long?
---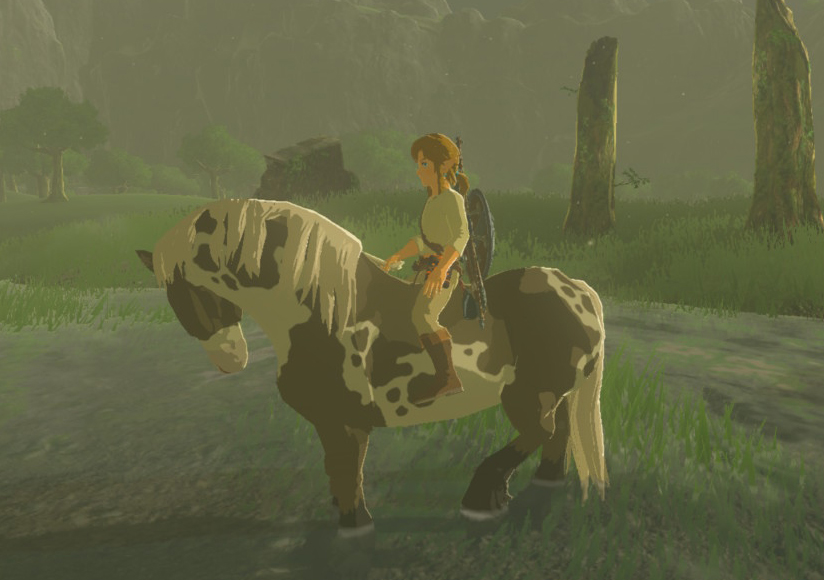 April Gaming Goals
Posted on April 1
I feel like this month is going to be a little light on goals. At the end of the month, Mario Kart for the Switch is releasing, so I know I'll be putting time into that. I have a few things that I want to accomplish in FFXIV, but it's mostly just cleaning up stuff before the expansion at this point.