February 2018 Archives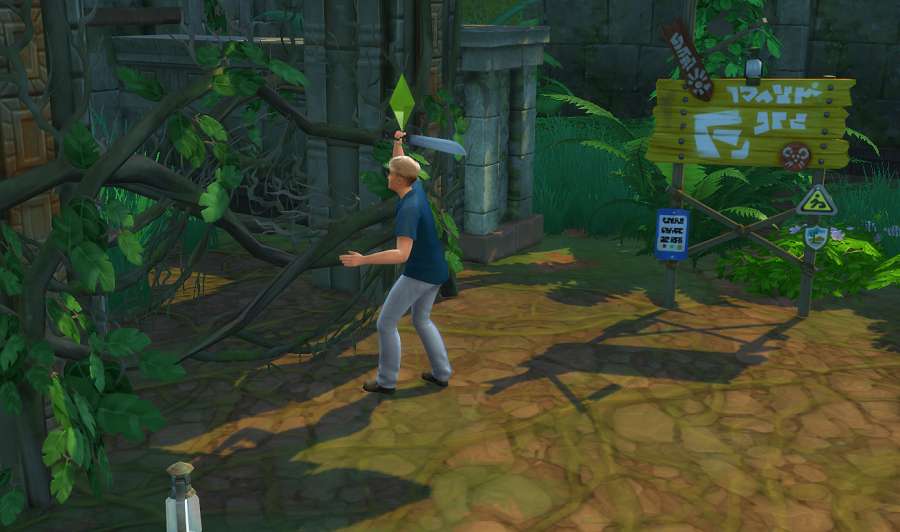 Sims 4: Jungle Adventure First Impression
Posted on February 28
I haven't been keeping up with Sims 4 releases like I should, so the Jungle Adventure Game Pack snuck past me. When I saw the announcement on a Sim blog I follow yesterday, I jumped over to the forums and Reddit to see what the thoughts were about this game pack.
---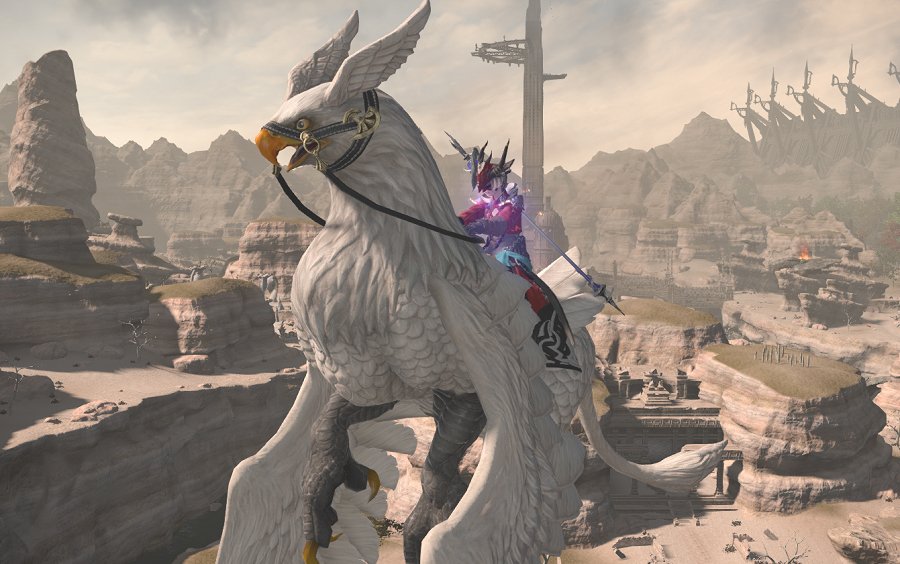 FFXIV: Two New Level 70s and a White Griffon Mount
Posted on February 27
On top of working on my Fashion Leader achievement this past weekend, I've been diligently progressing other things in FFXIV. First, as you can see above, I reached the Bloodsworn rank with the Ananta beast tribe, which granted me the True Griffon Mount.
---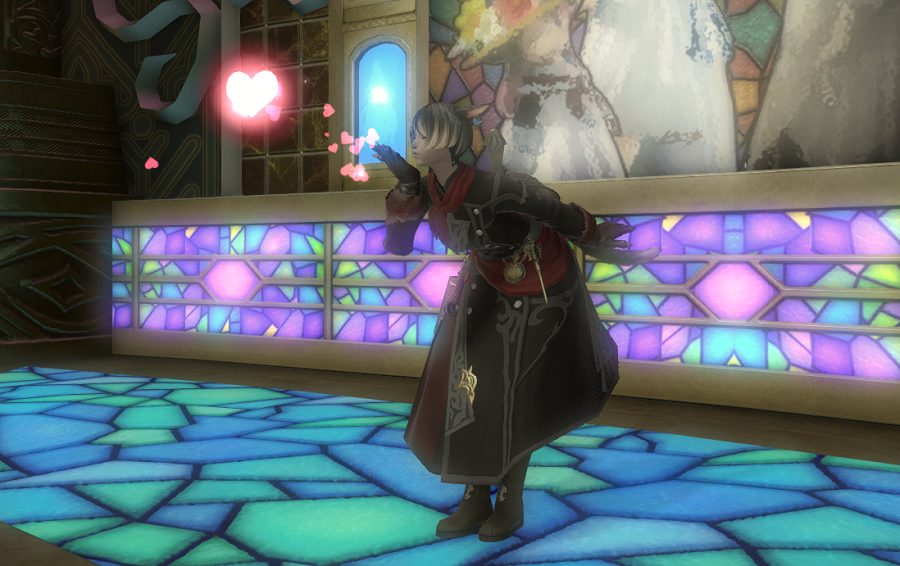 FFXIV: Becoming a Fashion Leader
Posted on February 26
I don't know what it is about the Fashion Report mini-game that FFXIV added in Patch 4.2 that taunts me.
---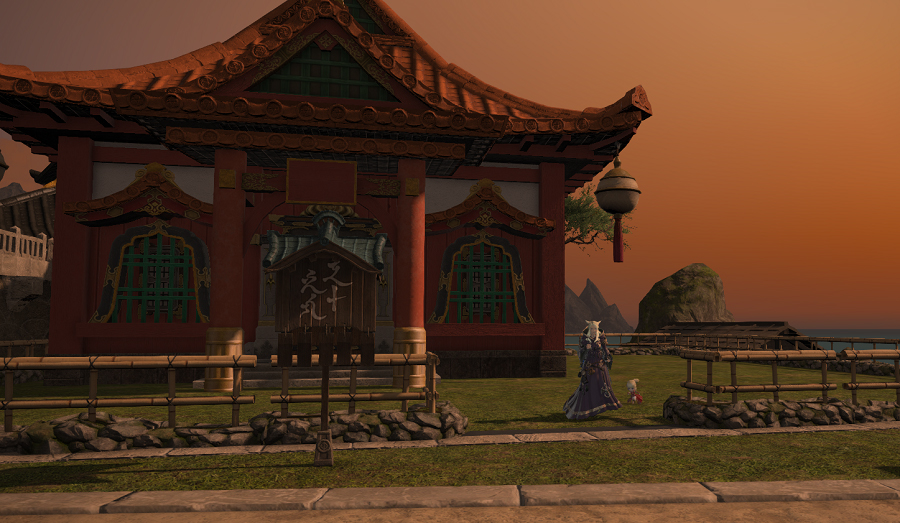 FFXIV: New Shirogane Neighbor
Posted on February 21
So with yesterday's patch, FFXIV released the hold on housing, and let individual players purchase plots again.
---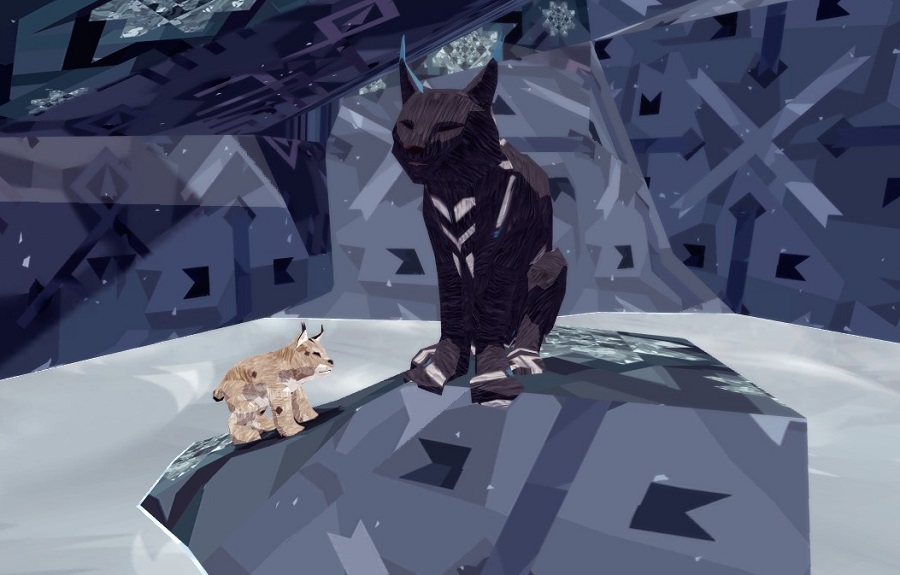 Meadow: Unique and Whimsical Online Mutiplayer Experience
Posted on February 19
I was looking at MMOs that you could chill out and relax in this weekend, and I discovered this unique little world called Meadow. Crafted by the same folks who produced Shelter and Shelter 2, this is a completely non-violent and non-verbal multiplayer experience unlike any I've ever tried.
---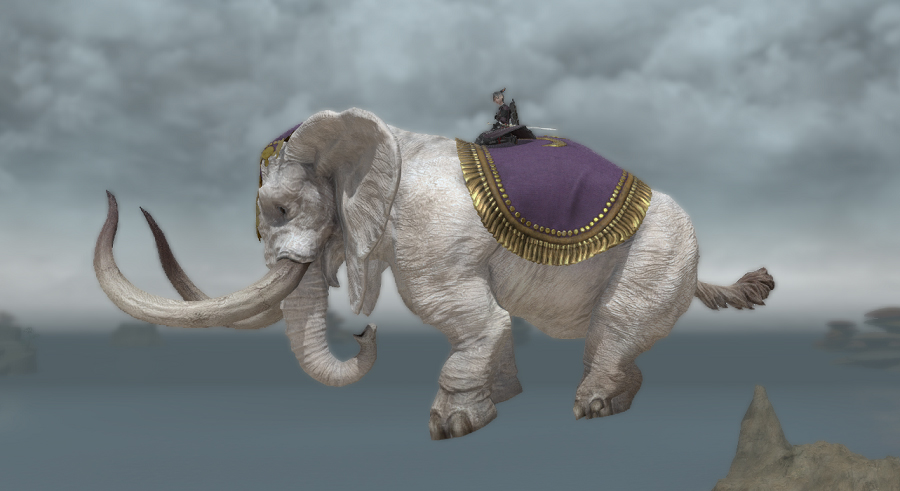 FFXIV: It's a Bird, It's a Plane, No… It's a… Flying Elephant Mount!
Posted on February 16
Last night, I ranked up with the Ananta Beast Tribe, which opened up new rewards for me to purchase. I knew the flying elephant mount was a thing, so not much surprise there, but still a lot of fun to rumble around on this thing.
---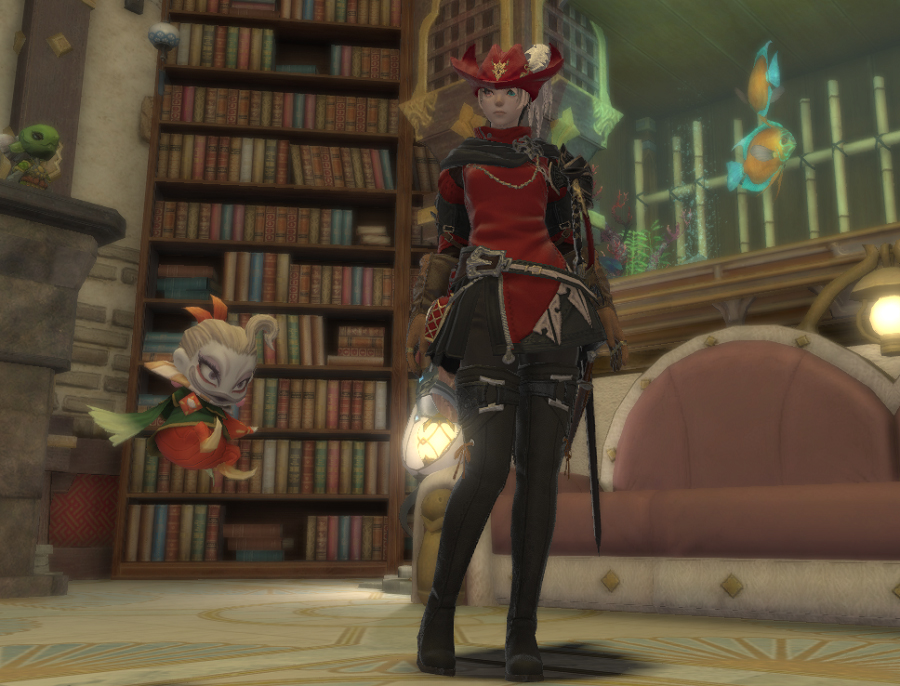 FFXIV: Drops, Gear & Glamour
Posted on February 15
Last night was a rather eventful night as the FC pounded through all of the Sigmascape battles.
---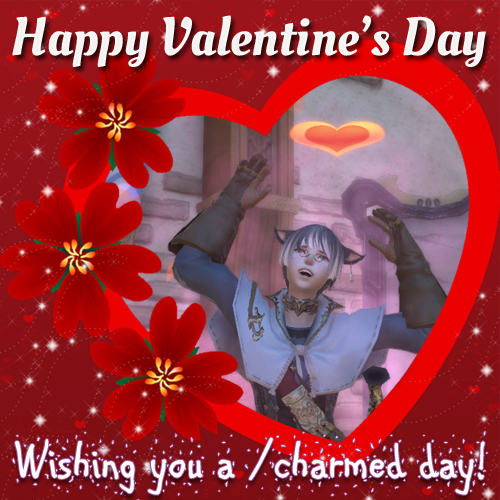 Happy Valentine's Day!
Posted on February 14
Wishing you a /charmed day!
---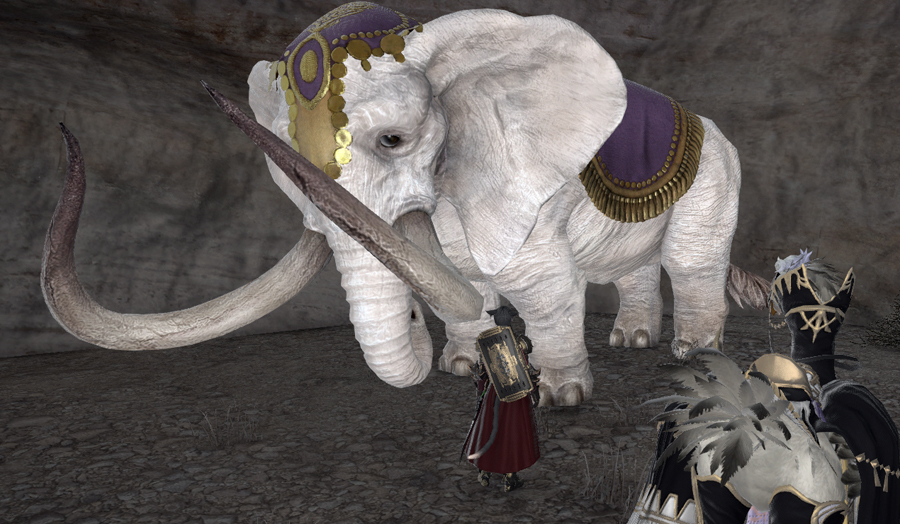 FFXIV: Soul of the Carpenter
Posted on February 14
What does an elephant (mount) have to do with woodworking? Absolutely nothing. I just thought that was a neat shot from the newest Beast Tribe quests, and didn't have anything better to head up this post! 🙂
---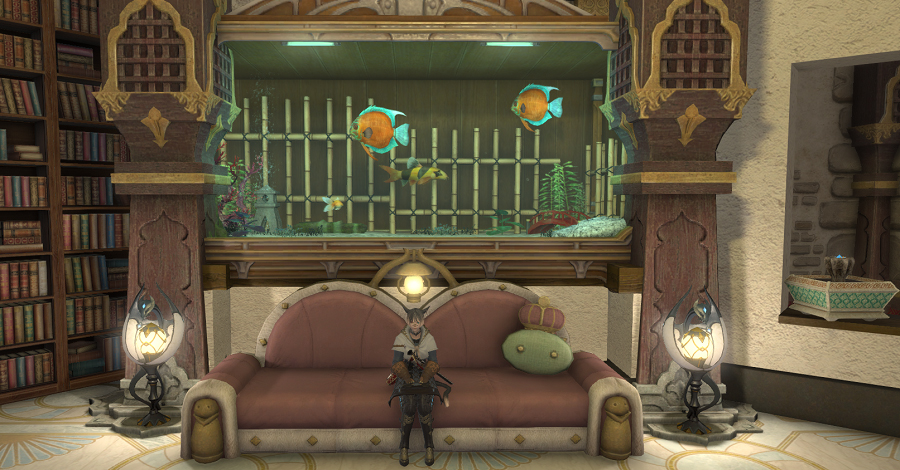 FFXIV: Decorating and Gathering Progress
Posted on February 13
With a combination of gardening and timely crafting, I've been able to take my gil reserves from 200K to 2 million over the weekend. This probably isn't a lot to big-time crafters, but for me, it's an accomplishment!
---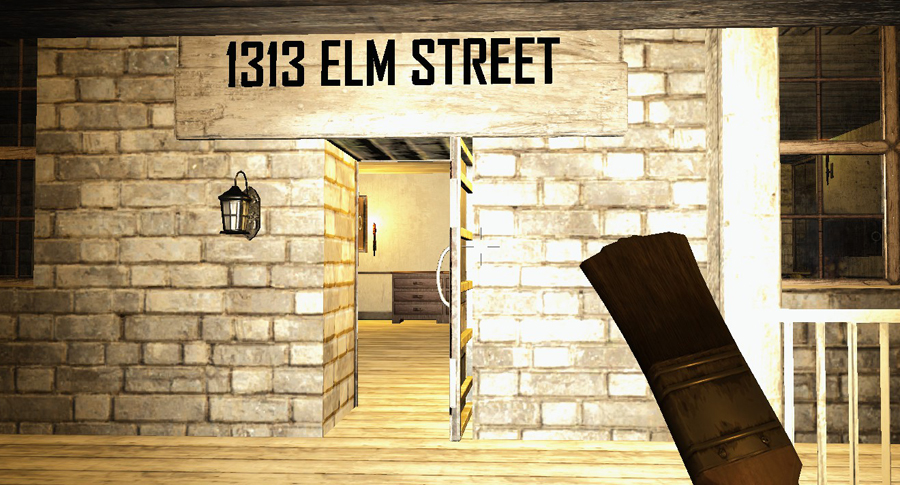 7D2D: Welcome to 1313 Elm Street, Milton
Posted on February 12
The Posse has been back at playing a new 7D2D map, using a fantastic seed we found named "Milton." Try it. You'll like it.
---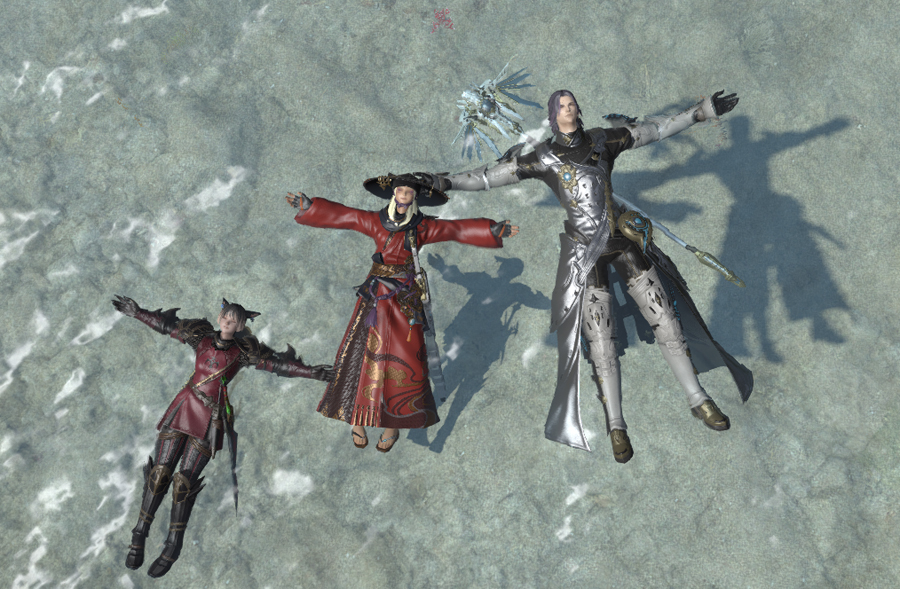 FFXVI: Life in Shirogane
Posted on February 8
Only in a MMO would you water float in full armor.
---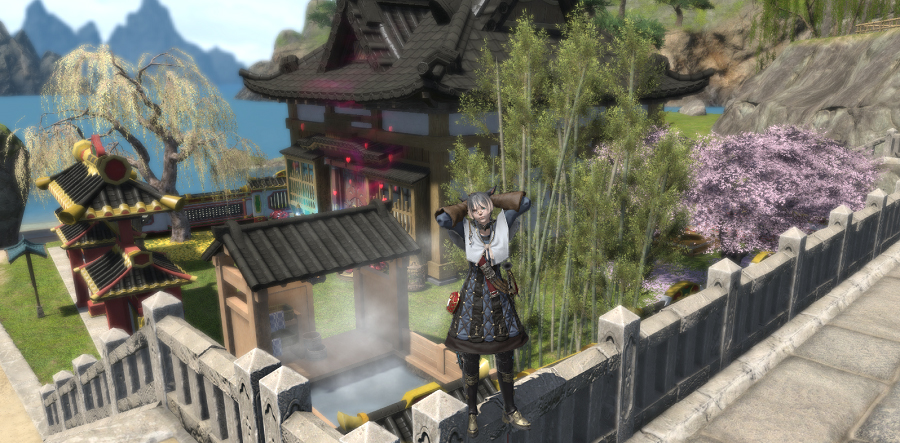 FFXIV: Moving my Home to Shirogane
Posted on February 7
What's the fastest way to burn through millions of gil in FFXIV? Housing, of course!
---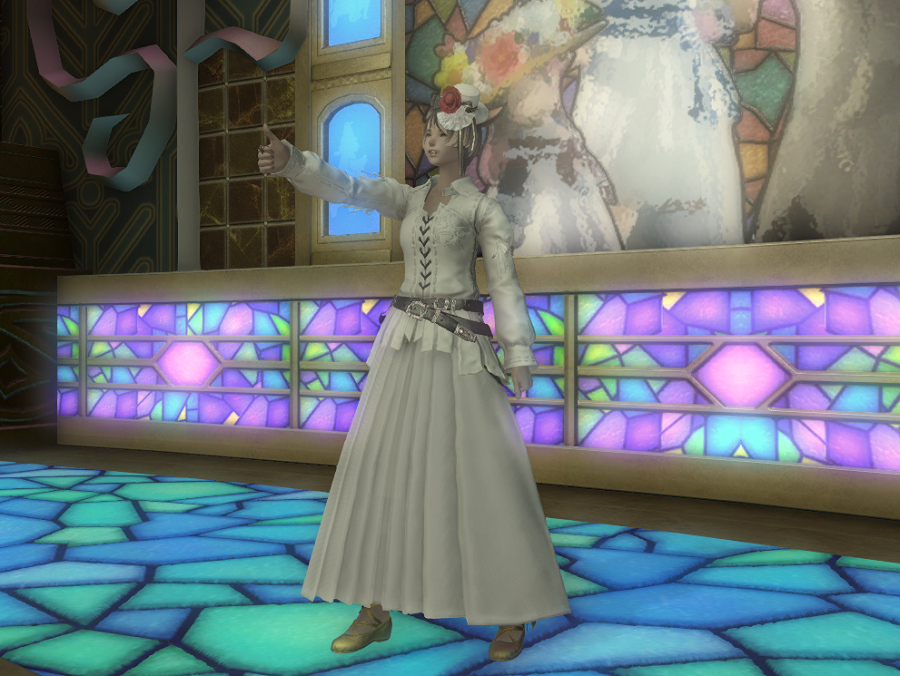 FFXIV: Fashion Report Mini-Game
Posted on February 6
"Glamour is end game," is a common joke among FFXIV players.
---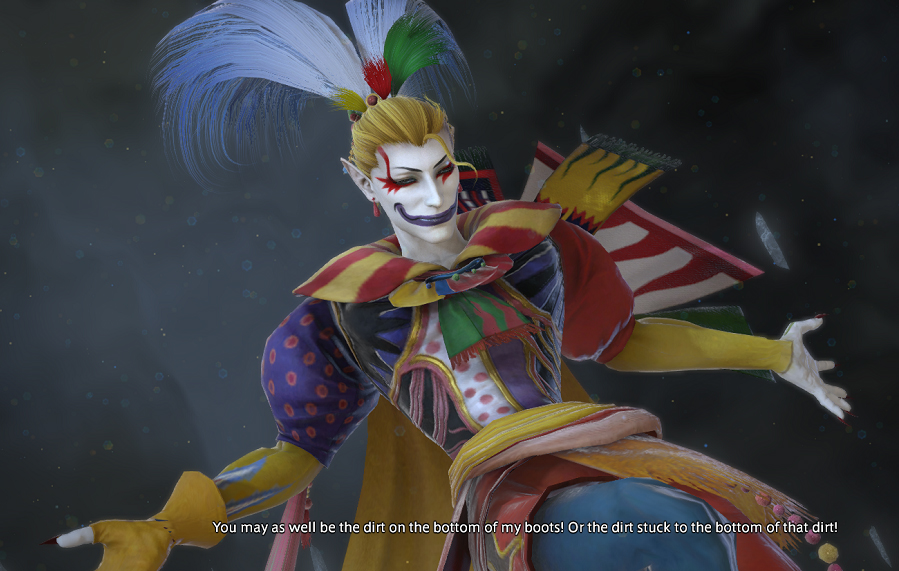 FFXIV: Sigmascape (Normal) Cleared! My Impressions!
Posted on February 5
So given my track record, I expected the second round of the Omega raid, called Sigmascape, to take days to work through. Alex took days (sometimes weeks). Deltascape took days. It just made sense this would be a full-weekend thing.
---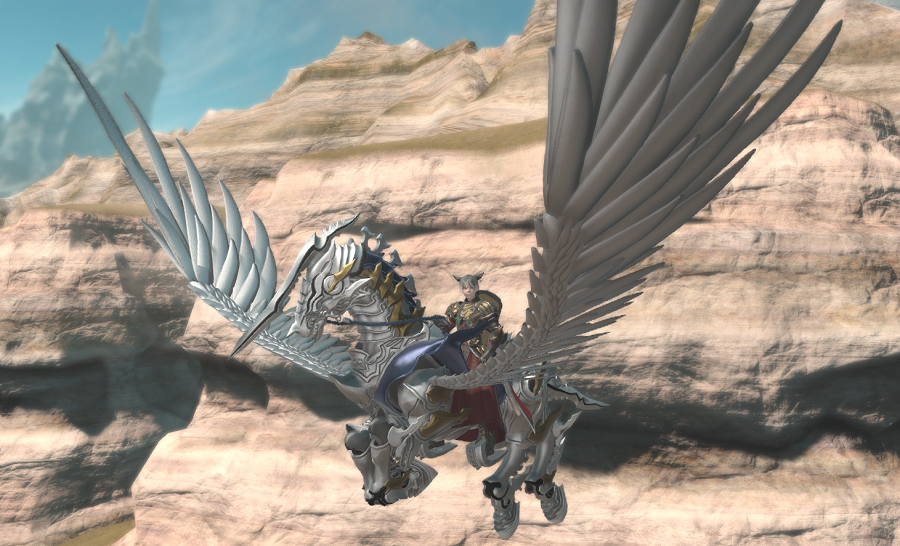 FFXIV: Achievement Seeking
Posted on February 2
Achievements are an on-and-off thing with me. Sometimes I'm interested in going after specific ones, especially if they have a neat reward. But mostly I just earn my achievements through regular gameplay, not really paying that much mind to them. After many years of playing FFXIV, I've earned quite a few!
---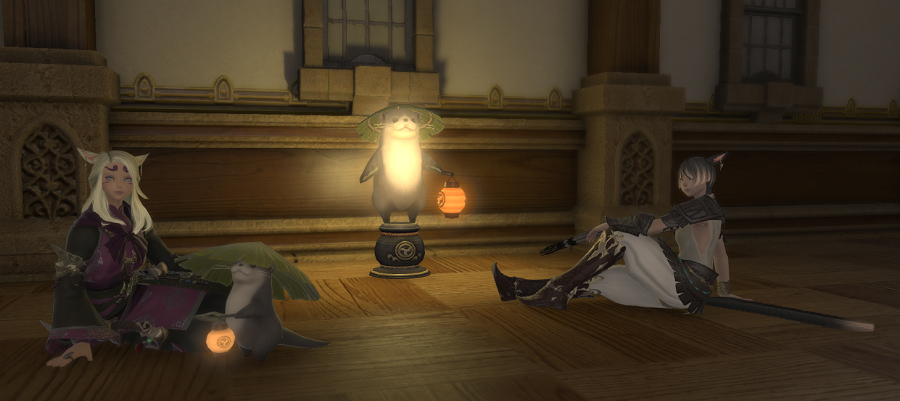 FFXIV: For the Sake of Glamour, PvP Sadness
Posted on February 1
I'm on the warpath to obtain new glamour that released with 4.2. It's either my good luck or my misfortune that the pieces I have my eye on are part of the new PvP set.