April 2019 Archives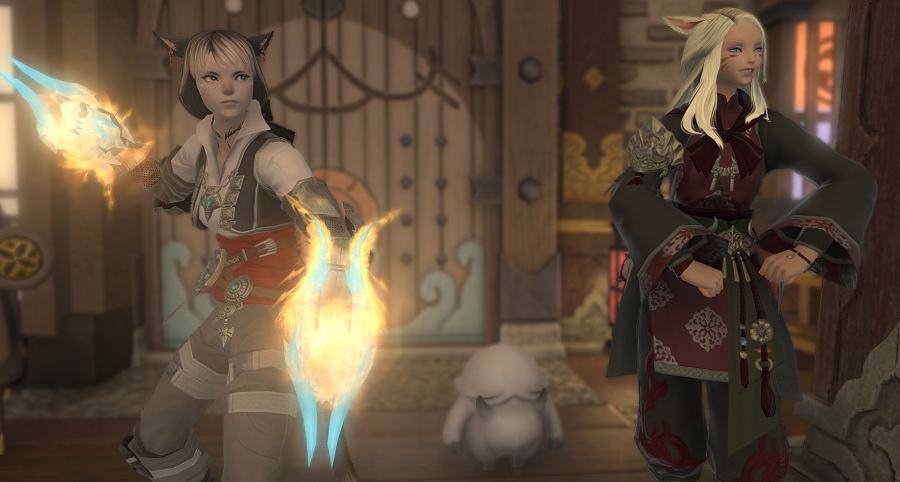 April 2019 Game Goals in Review
Posted on April 30, 2019
April has really flown by this year, and we're now on the edge, peering towards the summertime (at least where I'm at). I actually did a pretty good job overall with reaching most of my goals. So, let's take a look!
---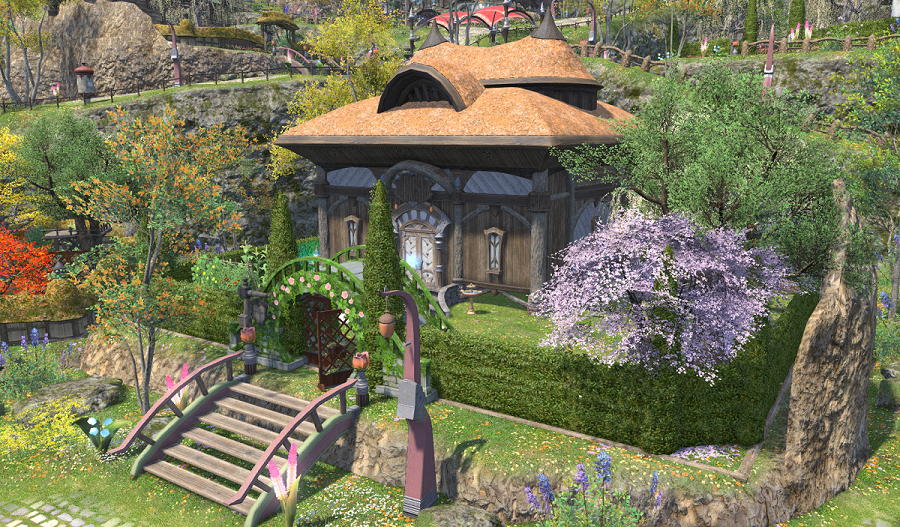 FFXIV: Adventures in Housing Relocation
Posted on April 29, 2019
When S/E released the new Data Center for the NA servers, they also provided free server transfers. This was to allow people a chance to choose where they wanted their characters to be, especially after some servers that were previously connected by a DC were separated.
---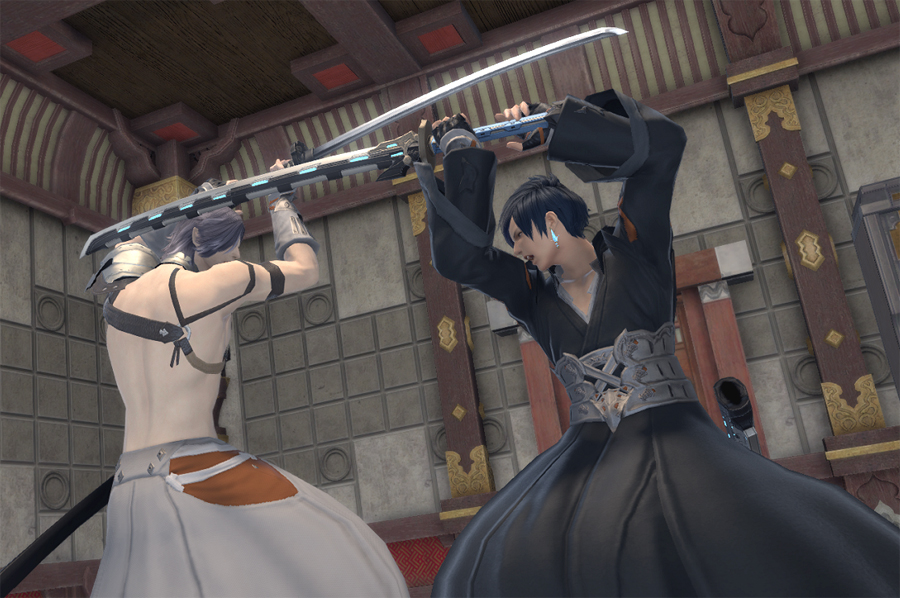 FFXIV: The World Visit Feature is Live
Posted on April 26, 2019
Earlier this week, FFXIV did two major things – it added the new NA Data Center, Crystal, and it introduced the World Visit feature all on the same day. Originally, they weren't going to open the World Visit feature until the new expansion, but decided it was a wise idea to do it beforehand and test it. I think this was probably a good move.
---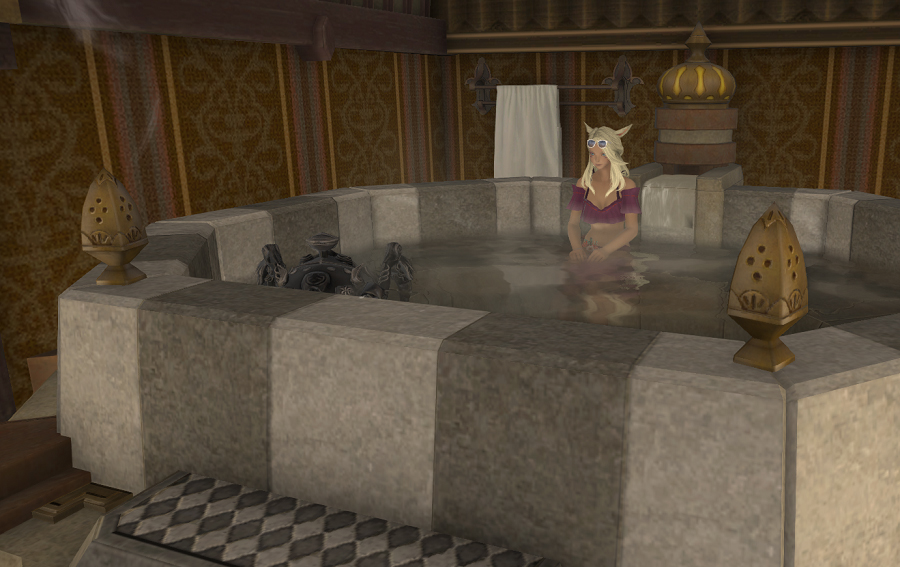 FFXIV: FC House Guest Quarters
Posted on April 24, 2019
I've continued to make progress on one of my major goals for the year: to work on decorating the houses and rooms my characters own in FFXIV. So far, I've decorated our Free Company house, both inside and outside — I'm proud that our guestbook has 75 likes!
---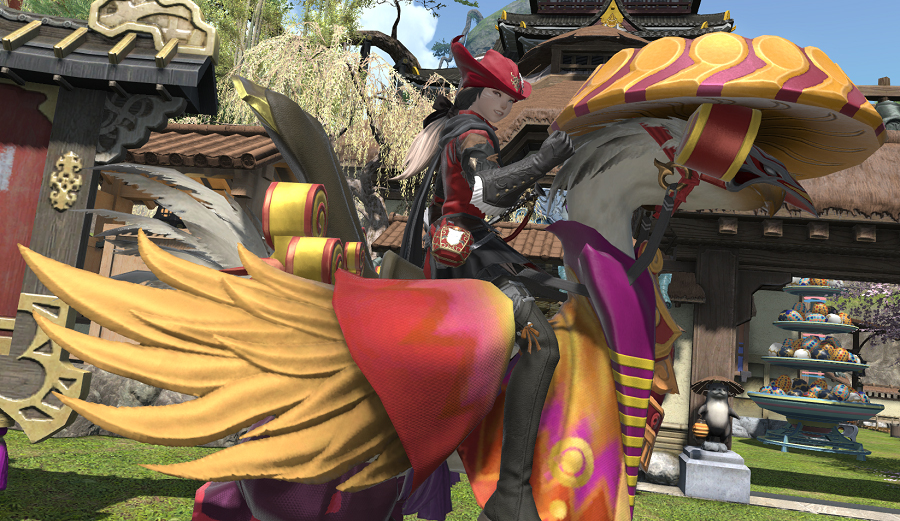 FFXIV: Yojimbo Barding and Mambo
Posted on April 22, 2019
The other thing Syn and I managed to do this weekend was catch up with the Hildibrand quest line. This was one of my monthly goals for April, and I'm very pleased that we got it done after having been an expansion behind on these quests!
---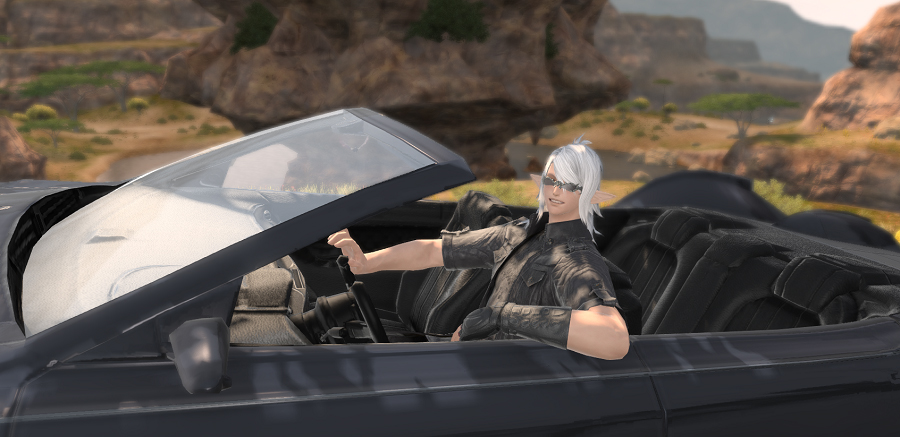 FFXIV: Final Fantasy XV Collaboration Event
Posted on April 17, 2019
Let me start by saying that while I own FFXV for the PC, I've not played it yet. The extent of my exposure to this entry in the FF series is a few episodes of the anime, which were actually quite charming in terms of character building.
---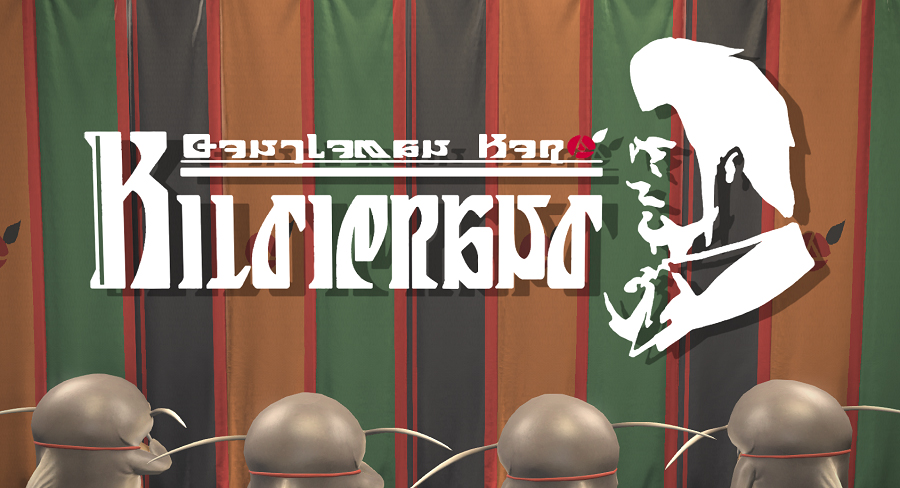 FFXIV: Crazy Hildibrand
Posted on April 15, 2019
Can you believe this month is already halfway over? There's not a whole lot of interesting things to discuss from this weekend, but I did want to touch on the progress I've made with my goals at the month's halfway point.
---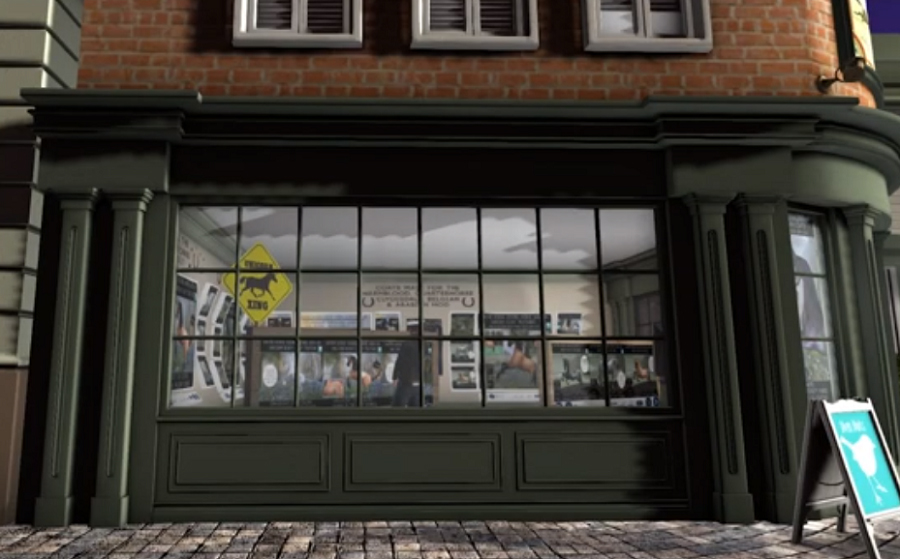 Second Life: My New Water Horse Shop – Featured in SL Video!
Posted on April 12, 2019
I meant to write about this earlier, but it just kept slipping my mind. I talked about how shop owners were testing the Animesh version of the Water Horses in a previous post, and how the sim was going to get a remake.
---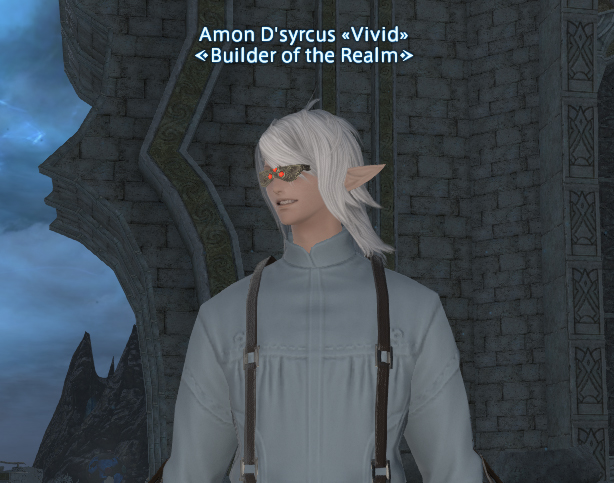 FFXIV: Building the Realm
Posted on April 11, 2019
Last night, one of my largest goals for this month was met. The major objective I wanted to achieve was to get Amon's lowest level craft over the level 50 hurdle. This was the last crafter I need to level for him, and most importantly, it means that I get to put away the Ixali quests for good.
---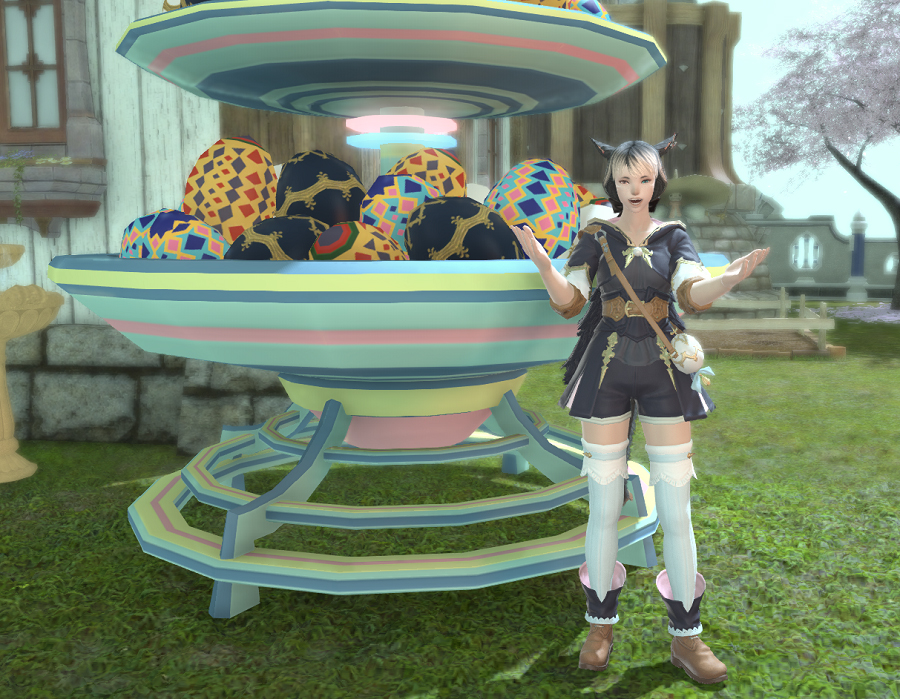 FFXIV: Hatching Tide 2019
Posted on April 10, 2019
I haven't been writing a whole lot about the holiday events in FFXIV this year, mostly because they've been a bit on the underwhelming side. Either they're a bit of a rehash of previous events (I'm looking at you Valentione's Day), or their rewards weren't very exciting (again, looking at you Valentione's Day).
---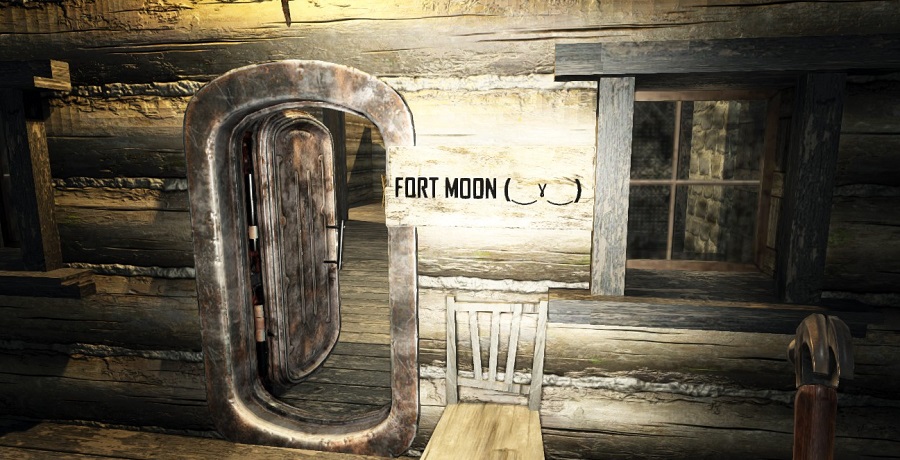 7D2D: Fort Moon
Posted on April 9, 2019
So, the Posse has gotten together for at least one night each weekend to continue our current map of 7D2D. I'm not sure what it is about this particular game, but we've stuck with this fort longer than any other in quite a while. I think when we hung it up on Sunday, we were on Day 25.
---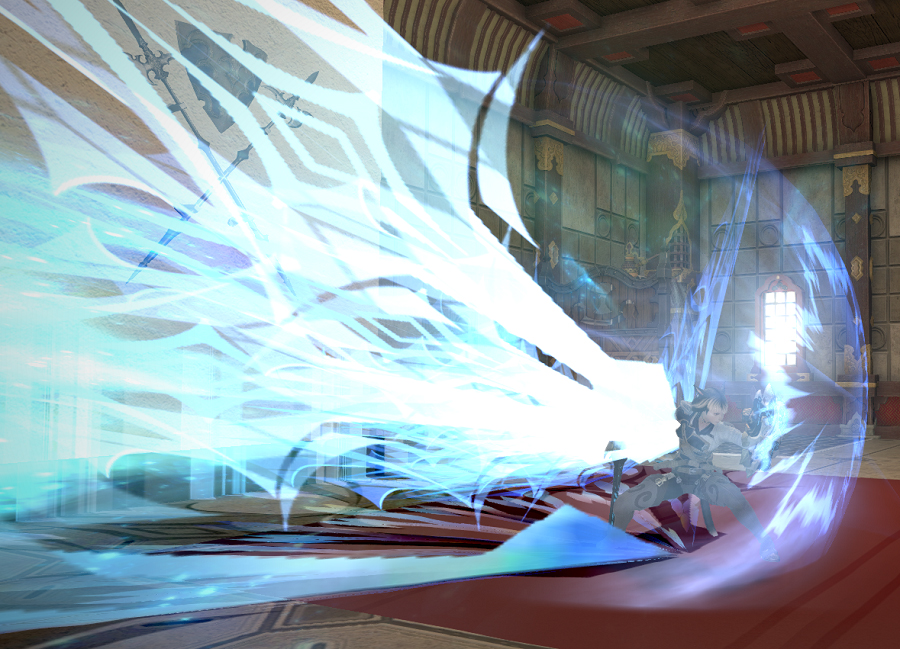 FFXIV: Taking Care of Business
Posted on April 8, 2019
After completing my Alchemy goal on my RP alt this weekend, I was pretty motivated to work on other goals for my main. I've been running Alliance and starting back up on beast tribes for her Ninja, and finishing up level 50 beast tribes and squad runs for her Astro. Both gained a level this weekend, which is nice.
---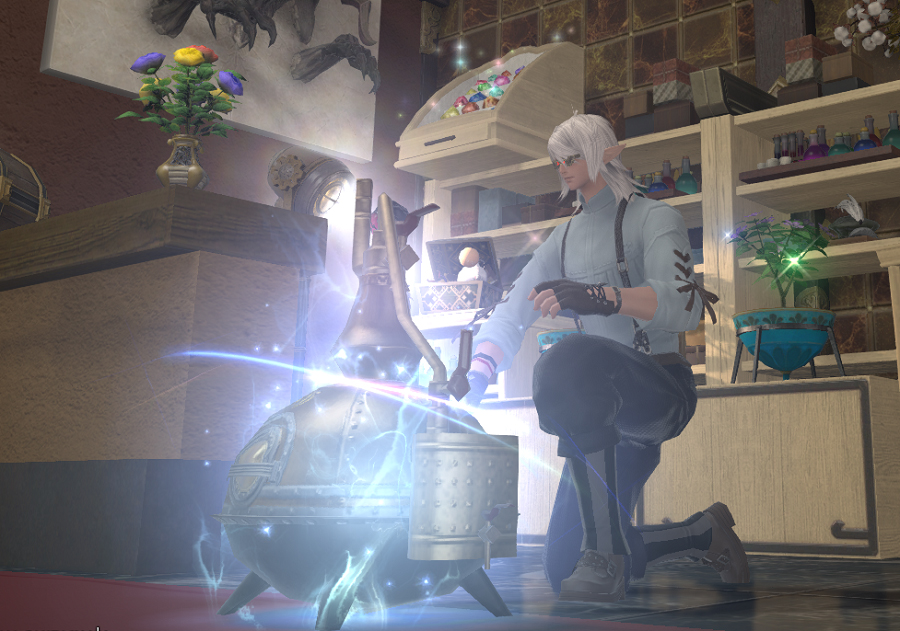 FFXIV: Blessed Cauldronking's Alembic
Posted on April 6, 2019
I don't usually blog on weekends, but this was one achievement that has taken me months to earn, and I'm excited to post about it! I've finally crafted enough items as an Alchemist to earn the Blessed Cauldronking's Alembic!
---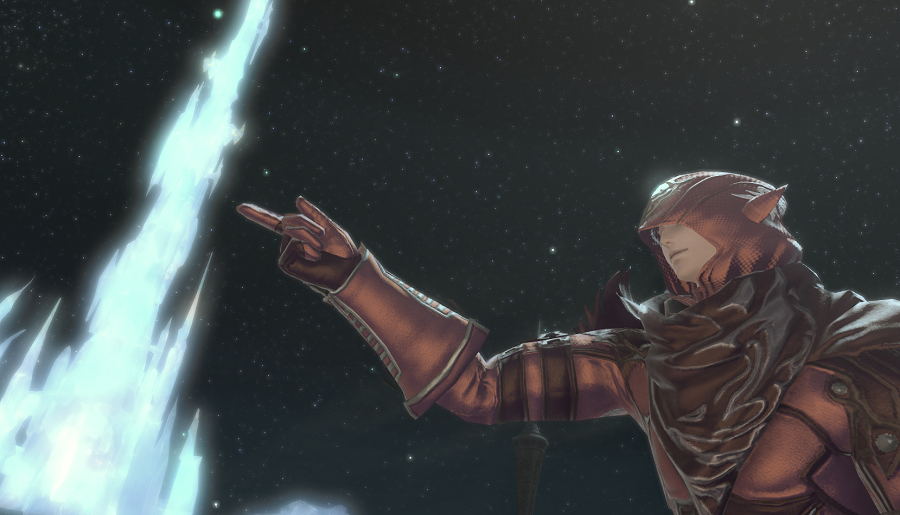 April 2019 Gaming Goals
Posted on April 1, 2019
Happy April everyone! No fooling here – these are actual goals for this upcoming month. I'm keeping them pretty light and simple since I can foresee a pretty busy month for me IRL. So here's what I got.