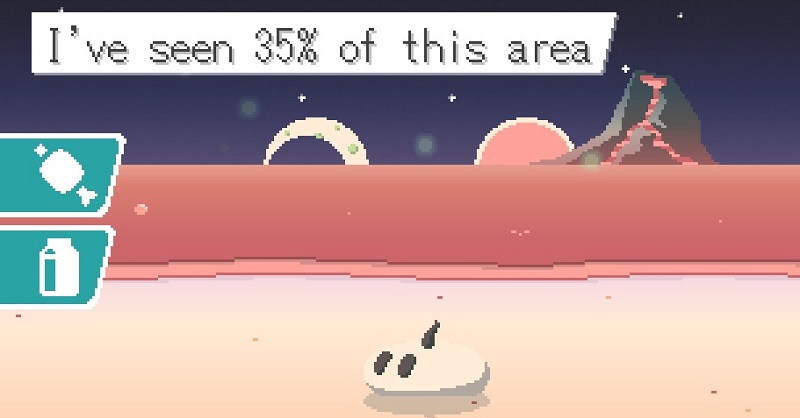 Steam Demo: Nanomon Virtual Pet
Posted on June 16, 2022 by Aywren
I've been searching for a good pet raising/breeding game for a while. So when I noticed the Nanomon Virtual Pet demo at Steam Next Fest, I downloaded it pretty quickly. Turns out, this game is exactly what I'd hoped it be.
Reminiscent of the old Tamagotchi, Nanomon has charm in spades. The first thing you'll notice upon booting up is the tiny size of the screen (you can select a larger screen size if you want, however). The idea is that Nanomon sits on your desktop while you're doing other things (you can select if it stays on top of other windows or not).
As an example, here's the Nanomon hardly covering my chat box of FFXIV in the bottom left corner.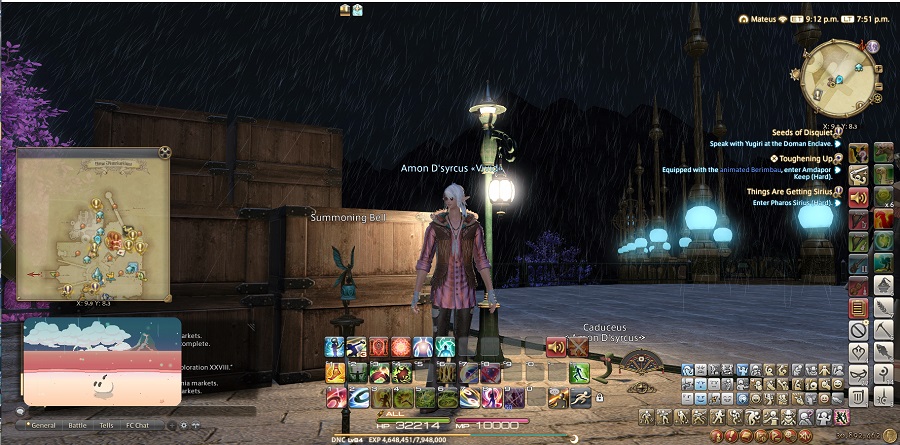 Like Tamagotchi of old, you care for your pet – feeding, giving drink, cleaning up and keeping them happy. They also can go to new areas and explore. That's where they find new kinds of food (which effect transformations) battle other creatures, find treasure chests and even play interactive games with you.
Most of the game is pretty hands-off. The Nanomon makes a little chirp when it discovers something to call your attention to it, but other than that, it's not super distractive.
I was curious about how well this runs seeing it is meant to play continuously over time. Looking at the resources it uses, it seems to have a pretty small footprint, using less memory than my browser.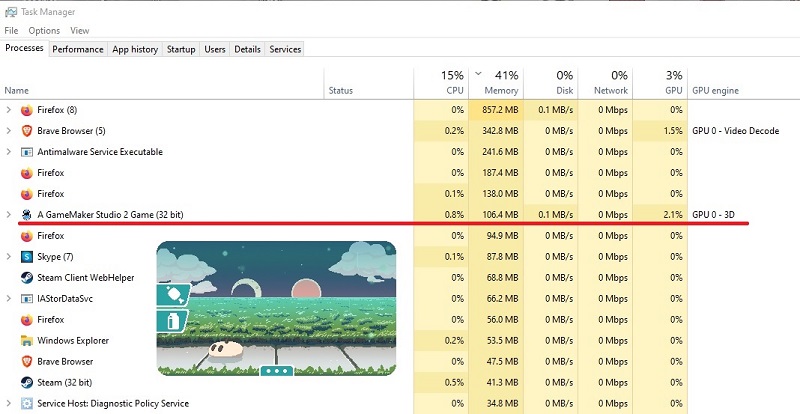 The demo lasted me about two hours – which I ran the entire time – and only sampled one of the transformations the pet can make. You can start over with a new egg if you like, however.
I was so charmed and curious about it that I joined the Discord where the developer himself greeted me and we had a short chat about Steam search and pet games. While the Discord is geared towards Nanomon, the creator is certainly passionate about other pet games. It seems like a chill channel and I'll be sticking around as I'm always interested in seeing what else is out there.
Comments