My 2022 Steam Replay – Knocking It out of the Park
Posted on December 30, 2022 by Aywren
I'm a sucker for these end of the year statistic sheets, and my Steam Rewind is no exception. This year, Steam dropped a bunch of stats on folks who wanted to see what they were up to over the past year, and I was quite pleased with the outcome of mine.
For one thing, you can really see that I put a lot of effort into working on my backlog due to the number of games I played this year – which was 51! Not to mention trying 13 demo games during festivals. That's a pretty good handful!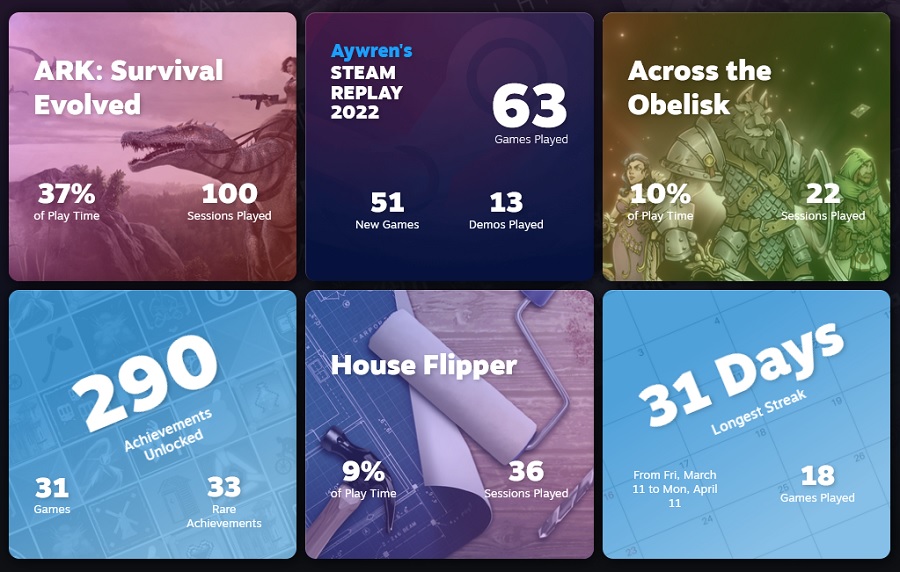 It seems like I really enjoyed returning to older games this year as ARK and House Flipper are two at the top of the list. The other was Across the Obelisk, in which my sister and I did finish the main campaign.
When it comes to comparing to the average player, I was quite surprised.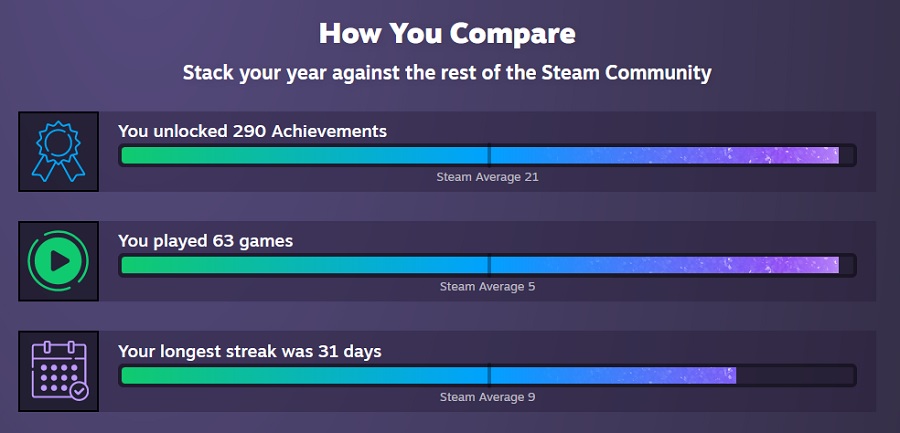 Not only did I clear a whole lot of achievements, but I was far above average than most of the community out there. It was surprising to see that the average number of Steam games played was only 5!
I also found the graph that showed the types of games I played the most to be interesting.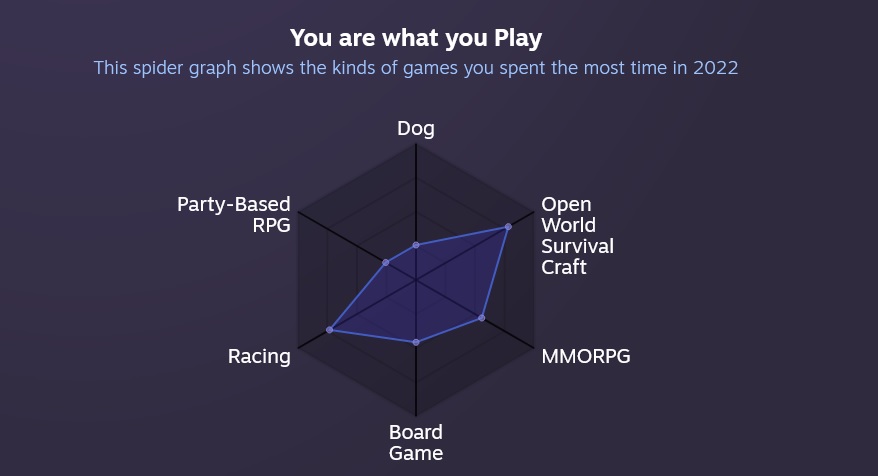 It's very accurate in that open world survival games are a big thing for me on Steam, as are MMORPGs (I believe this was clocking my time in Lost Ark). Racing here indicated the time I spent playing Rival Stars Horse Racing.
I have no idea what the DOG category is, though. Maybe the Animal Shelter game? Maybe the pets expansion for House Flipper. Have no clue.
The Playtime by Month chart was another neat way to break it down.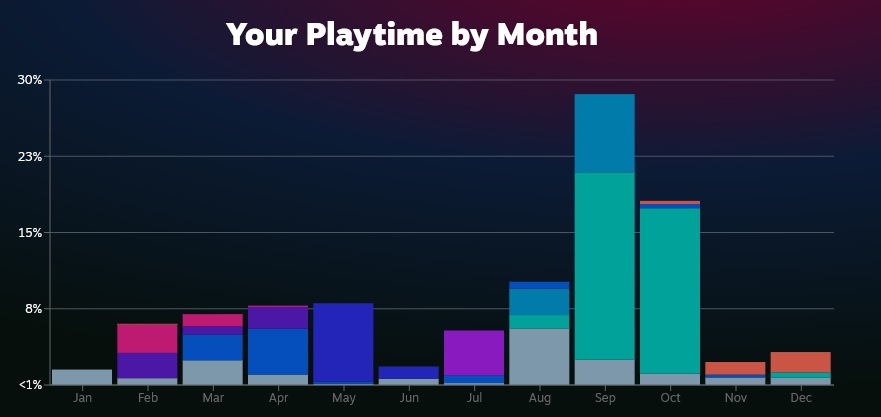 September and October were full on ARK months with some Obelisk thrown in there. No Man's Sky was pretty strong at the end of the year, and May was solid about Core Keeper. July was certainly a Raft month, with a bunch of House Flipper sprinkled in across the whole year.
The odds-n-ends games (in the gray sections) were either short games I was working on clearing fast or games I tried from the backlog.
All in all, I'm very pleased with this Steam Replay and with the progress I've made on playing short games, trying games from the backlog and playing what I buy this year. It was one of my major goals, and I feel like I've made good progress here.
I hope that 2023 will be just as good for paying attention to the games I have and trying to play through the shorter ones first. I'd still love to see my backlog at over 80% played – maybe this upcoming year if I can.
Comments