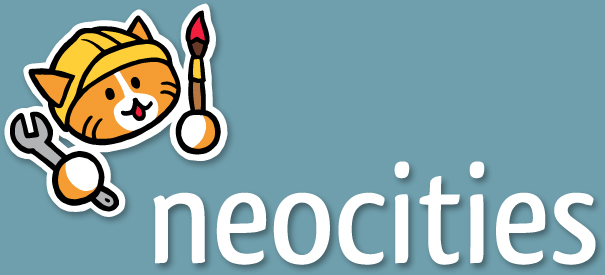 Hello Fellow Neocities Bloggers!
Posted on August 8, 2023 by Aywren
As most folks know by now, I'm a HUGE advocate of running your own HTML site. I'm also a big supporter of Neocities, which is a host that gives people a way to do that for free. So, this year at Blaugust, I was super excited to see I'm no longer alone – there are several other Neocities bloggers out there!
Now, this is just from doing a search on the Blaugust participants list for "Neocities". It does not include folks who might be hosting at Neocities but have their own domain name (like I do). If you host with your own domain name and I miss you on this post, please let me know!
Let me send a warm and excited welcome to:
Interestingly enough, most folks on this list use the excellent Zonelets blogging system for this. I meant to write about Zonelets last Blaugust, but never had the chance, though I do have it listed on my Resources page.
Zonelets runs fully on HTML, CSS and JavaScript, making it a solution for folks who are hosting on Neocities, which does not support PHP or SQL. You don't need fancy databases to host an organized blog, however, and Zonelets is great at what it does to support smaller hobby bloggers who just want control of their own site.
I use Zonelets to run some of my sub-blogs – such as my Nefol Dev Blog – even though I don't use it to run Aywren's Nook. The scope of this site is a bit too large for a system like Zonelets. I also started coding this site before I knew about Zonelets, to boot.
Third World Ecologist gets a shout out for doing their own thing as they do not use Zonelets. I'm not sure I understand exactly the system they're using for blogging, though they talk about it here.
Kudos to all of you and keep it up! It's amazing to see so many HTML based blogs out there this year!
Comments