Topic Pages – Blog Quality of Life Update!
Posted on September 1, 2023 by Aywren
After spending so much focus time on finishing up the HTML coding on all of the posts and archives on this blog last month, you'd think I would be coded out. But I'm not!
In fact, I've been working on the first of what I call a "quality of life" update for the site that I've been wanting to make for a while to help with the organization of the content. I've already coded pages dedicated to Categories, though this is organized by year. I wanted something that would break down the content even more.
So, I introduce the start of the Topics page!
This basically takes the content from the Categories and displays it in a different way – by topic instead of by year. So now, you can see all the blog posts I wrote about blogging, for example. On this page, the content is still displayed by year as well.
I've also created what I like to call a "topics box" – a footer type of block that shows up at the end of the post, but before comments.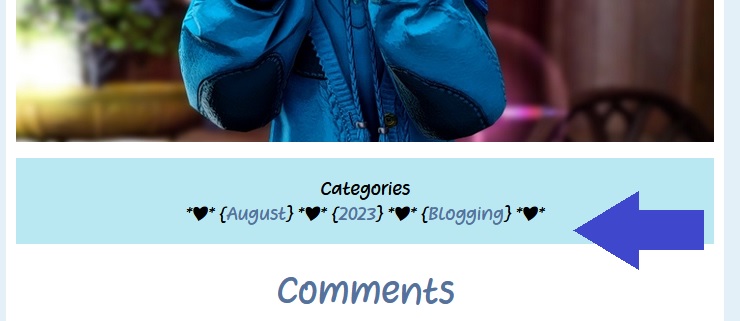 This box usually has three links included – the month's archive page, the year's archive page, and the topic page. This is all to help facilitate flow between a post and other posts that are connected to it in some way – by time frame or by topic.
While this is too big of an undertaking to go back and add to hundreds of post pages from the past, I have gone back through all of 2023 and added a topic box to each post. I've also added a topic box to the most popularly viewed posts, based on what my analytics tells me.
Going forward, all new blog posts will have topic boxes, as well. In fact, that's what you're about to see right now!
Comments