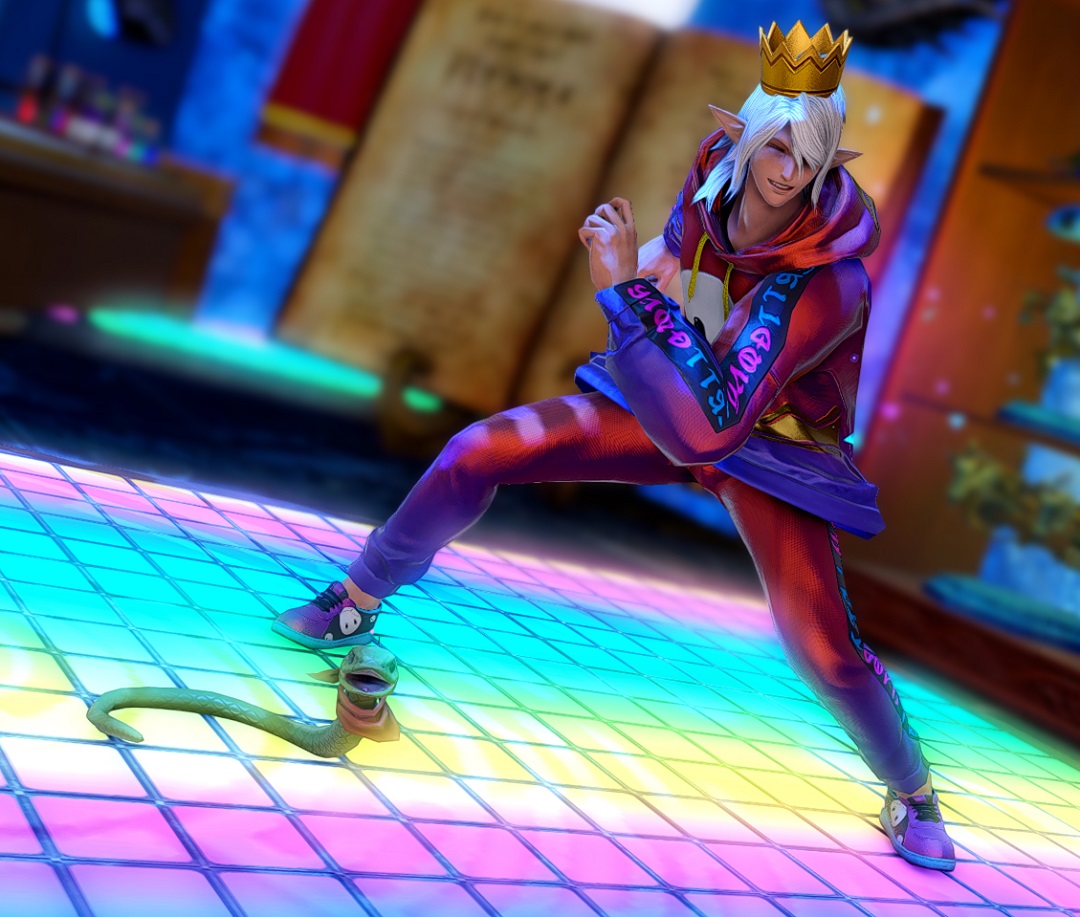 FFXIV: Fall Guys Crossover Event
Posted on November 2, 2023 by Aywren
Earlier this week, the Fall Guys Crossover event launched in FFXIV. I've never played the original Fall Guys as that's not usually the kind of game that draws me in, but I have an idea what it's about. Initially, I wasn't too interested in joining in, but then I started to see some of the rewards that you get for participating.
I say "participating" because despite my best efforts, I tend to get disqualified more often than not. After about 2 and a half hours of running the content on Amon, I have a decent idea of what I need to do get through the two variations of stage 1, and have actually completed the crystal carrying stage 2 once (almost twice – would have had it if someone else hadn't finished faster).
I actually "won" once because the game bugged out and put me in my own instance. This meant that I could fail as much as I liked because I wasn't competing against anyone else, and so I did get the achievement for it by default.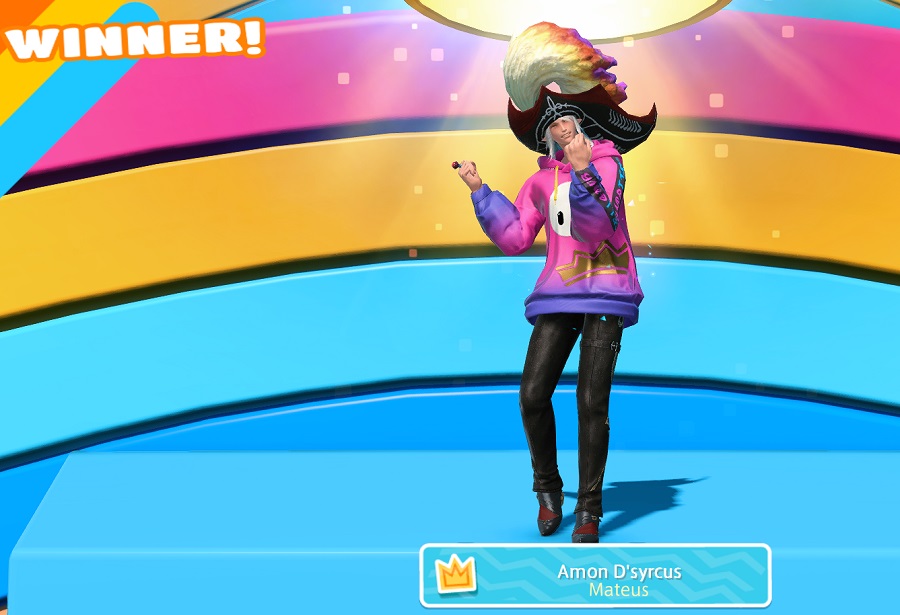 Oops!
Anyhow, I wasn't sure how they'd pull off something like Fall Guys in FFXIV. I get the feeling in Fall Guys, you can sabotage other players as you make your way through the obstacle course. This was my biggest concern in FFXIV (which outside of PVP is mostly cooperative). Turns out, you can't hurt anyone else's progress, nor can they hurt yours – which is very nice since I'm my own worst enemy in these courses.
You can actually fail as much as you like until one of two things happen on a course – a certain number of people clear it (the first course is usually 16 people) or the course runs out of time. If you are within the first 16 of 24 to clear it, you qualify for the next round. If not, you can drop out of the next course and try again.
Even if you lose, you earn 50 MGF (the currency used to buy Fall Guys stuff). If you win, you double it, and go on to the next round to at least get 50 more – so you're promised 150 for winning the first round. Most of the high ticket items cost 410 MGF – this includes separate pieces of the outfit, an emote, and a mount. There are also minions, character framer's kits, housing items, and an orchestrion roll for a little less. Check the official site for all the things you can win.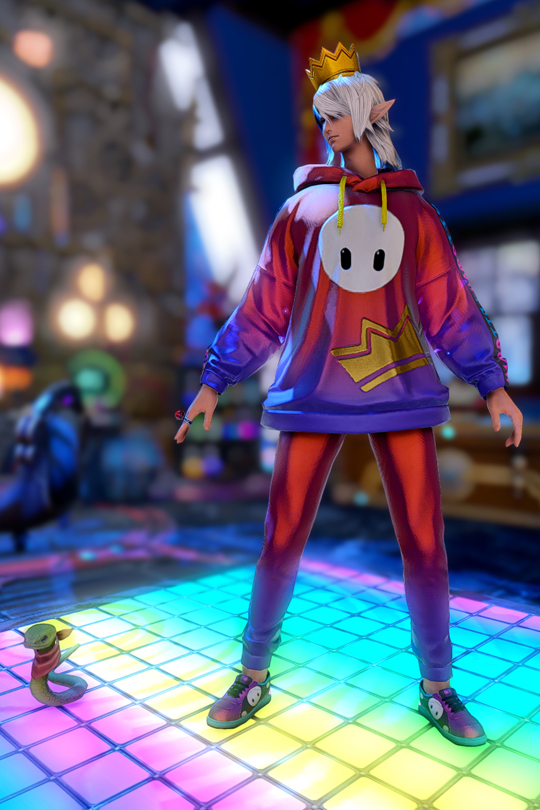 I was mostly drawn in by the outfit, which is very sparkly and has a nice gradient dye pattern. Last night, I finished up earning the bigger stuff on Amon, but now I need to go back and do it (plus minions) on my Wren Bun.
I might even go and do it on some of my other alts for the top, at least, because it is quite cute and not all of my alts have glamour like that.
Despite my dedication to running things – the queue was popping pretty quickly last night as it was only the second day out – I'm not all that great at the course. I was more often than not frustrated at my own mistakes, which I still made even after figuring out what I needed to do to get through. Even more frustrating was when I was inches from the finish line and was disqualified just because one other person beat me to it.
The only other thing that's annoying is the loading screens. Not only can you not skip them every time you enter a round, but if you're disqualified in the first course, you're forced to sit there through the loading screen for the second course before you can opt to leave and start again. For something I have to run over and over again, that adds up to a lot of time spent just waiting around to be able to reset the game I just (frustratingly) lost.
So, while it's mostly kinda fun, things like that make it more "punishing" than it needs to be time-wise.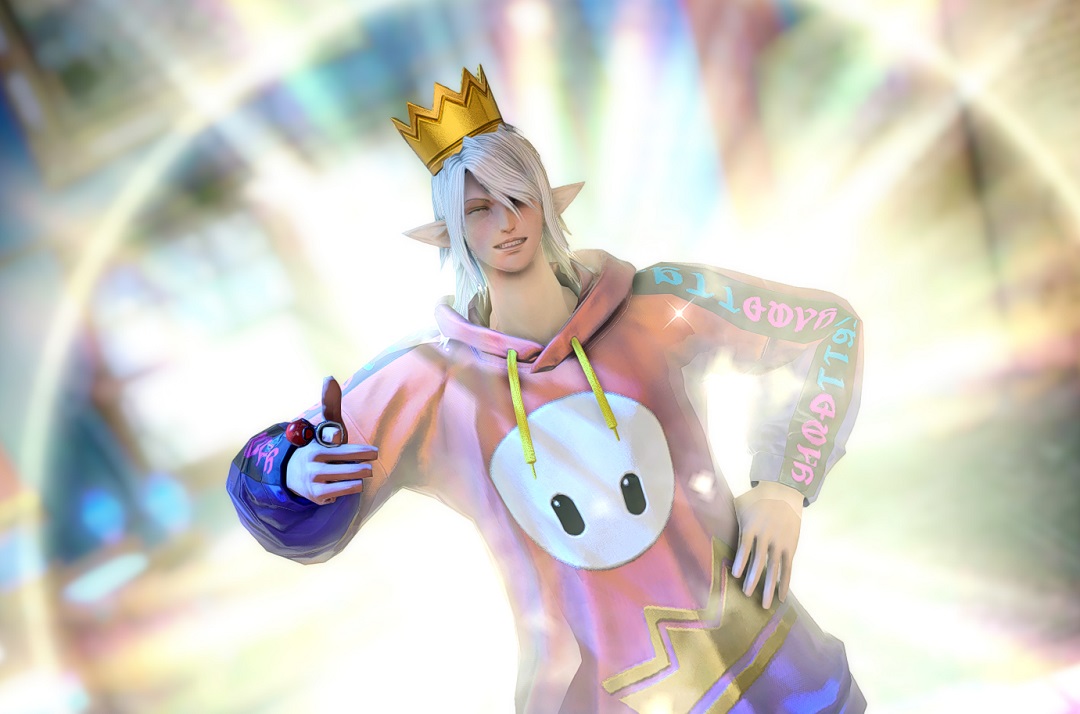 Still, it's a neat thing to see added to the game. It's also time-limited, and will be going away on December 31. I feel like they'll bring it back from time to time, but if you want to get the rewards, now is a good time to do it because queues are fast. Don't push it off to rush it during the holidays if there's something you want!
Comments