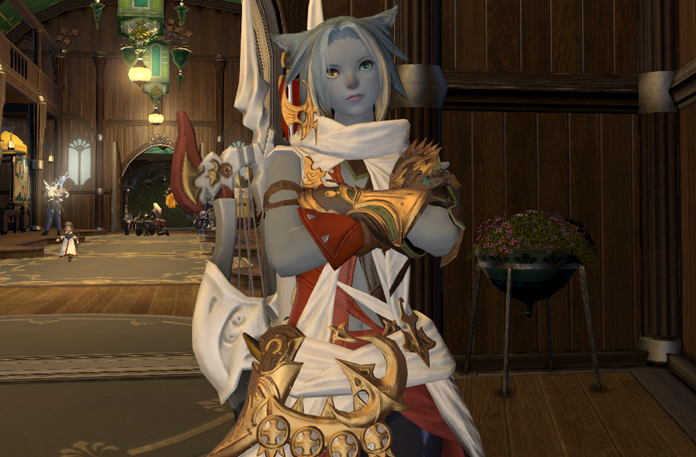 FFXIV: Of Free Companies and Resolutions
I've kinda hit my stride in FFXIV lately. I'm making good progress, and making good on my resolution to get through content in hopes to see much of it before the expansion later this year. While I'm limited on time (and have two characters to work through the progress), I've managed to swing some roulettes and daily/weekly hunts to purchase more of Zuri's ilvl 100 gear. Today's hunts should score me the pants, which is the last piece I need on the left side, leaving me only to work up accessories… and to unweather stuff to make it ilvl 110 (eventually).
My poor alt, Tsu, is kinda left out in the cold as I've put most my focus into Zuri lately. I might rotate off to him once I get her in a good spot. Thus is the struggles of having an alt in FFXIV! (But it's okay, I can swing it.)
Progress-wise, I'm catching up on the Hildibrand questline for both of my characters. I defeated the Dragon's Neck battle for them, and am looking forward to playing the newest installment of the gentleman detective's questline! I always have a load of fun with these, even if the Dragon's Neck battle took the team Zuri was in 5 wipes to complete (we had new DPS to the fight).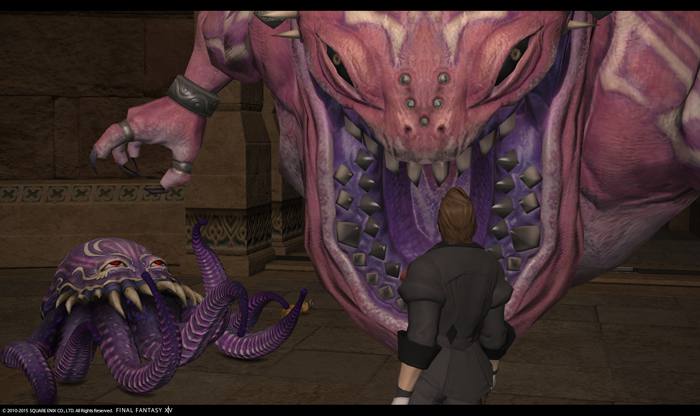 Free Company Leadership
As of this weekend, I have inherited ownership of my Free Company, Knights of Memory of Midgardsormr. This wasn't something I planned for when we started it, but something I prepared for as our previous guild leader was absent for over a month, prompting the game to automatically transfer leadership to me.
When I helped found this FC in May of last year, I had just met and befriended the leaders, who were breaking off to form their own group from a previous FC. They didn't know me all that well, but their goals to form a casual, friendly FC who didn't only foam at the mouth for Coil runs aligned with mine. I didn't want to run a FC. I just wanted to be a part of one, so this worked for me.
While I wasn't an officer from the start, I set up and designed the FC website, offering to maintain it. Later, I contributed heavily to the efforts to purchase our FC, and was promoted for my support and generosity. When RL started to call the guild leaders away, I was promoted to third-in-charge for a while. However, I suffered from my own burn-out which pulled me away from FFXIV a good bit, leaving me to log in sporadically throughout the rest of the year. I also got caught up in trying other games, such as AA, though FFXIV kept calling me back to it through updates and festivals.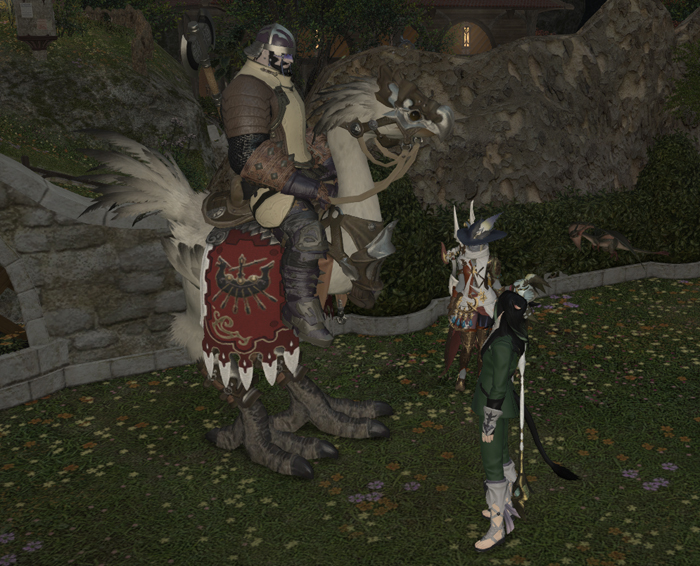 Before the holidays, the previous guild leader suggested we have a push in recruitment once the new year was over. Our roster had once hosted 90-some players, but many became inactive, and those who were active and looking to expand beyond a casual mindset, moved on to a different FC. Come January, the FC was hanging in there with only 18 members. Many of them were old officers who hadn't logged in over 100 days (but we keep on the roster due to their previous dedication and contributions to the FC – maybe patches and the expansion will bring them back!). We might have had a handful of truly active folks that logged in weekly. It was a sad state.
When I resolved myself to make FFXIV my main game for 2015, I decided that guild recruitment was going to be a big focus. The previous guild leader didn't return, though. And while I'm a super shy person, I steeled myself to start the recruitment push we'd discussed back in December. I didn't know who I'd find at this point in the game's development – it's not as easy to recruit for a FC as it was this time last year, that's for sure! While Midgardsormr isn't a huge-population server, it's also not the most popular choice (that might change a bit due to the new Keeper of the Lake dungeon that's spread awareness of exactly who Midgardsormr is!).
I was lucky to discover and befriend a number of really good and like-minded people – both newcomers and returning members to the game. I also had support of the remaining officers, which was a big help in having folks online to invite when I couldn't be around. I'm still a casual player, with a full-time job and many online creative projects that require attention and time outside of the game.
It's been an interesting and rewarding time for the FC. I acted as second in command all last month while I worked to meet new people, welcome them into our community, and set the tone for other members to follow in relating with others in our group. It wasn't until this weekend that I became the official FC leader, though things have actually not changed very much.
I'm proud to say that over January, the FC membership grew from 18 to 40 members, with quite a few consistently active people on daily. We added a voice chat server that members can use for casual or instance communication. I'm promoting likely individuals as officers, and giving them the authority to do things like set up learning runs for end game content or ATMA/Alex FATE farming. As we have a number of folks working towards their first level 50, or people who are fresh level 50s looking for guidance, this will be a big help in introducing them to later content in a stress-free way.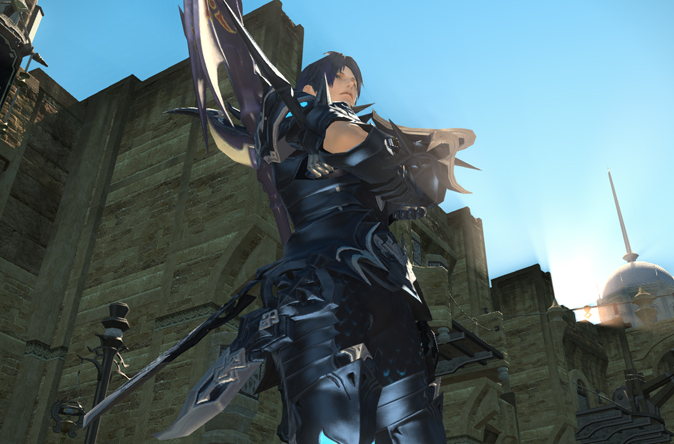 I'm very pleased at how welcoming and helpful many of our new members are. Overall, the FC atmosphere is exactly what I hoped it would become. We've had a few bumps along the road (as you do with any group dynamic changes), but overall, I think we're moving in the right direction. And best of all, I've made a lot of new gaming companions, and worked up even more in-game confidence. I would like to announce, I am no longer terrified to use the Shout channel! That's a BIG step forward for me! 🙂
I'm looking forward to today's Valentine's festival and the upcoming release of the Manderville Gold Saucer later this month (chocobo racing and breeding!). It's a good time to be playing FFXIV!
Comments