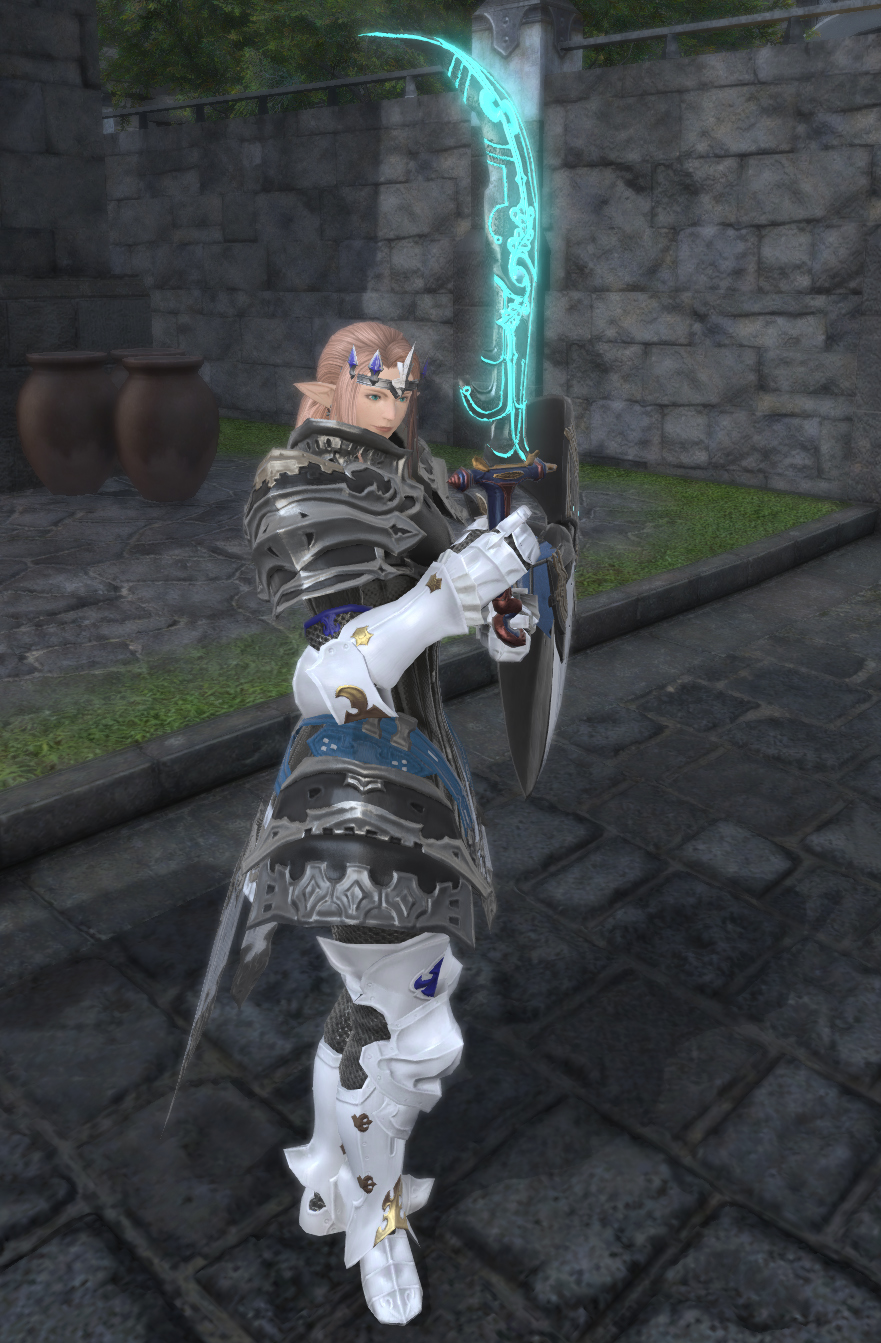 FFXIV: Level 50 Paladin Get!
So, tonight after a leveling roulette and a few rounds of PotD, I was sitting at halfway through level 49 Paladin. That's when I realized that I haven't touched that class' hunting log since I was something like level 11.
That's pretty laid back and enjoyable, so I got to work on it. Not long after, I'd scored my level 50 Paladin, and still have a lot of hunting left over!
I had a stack of Poetics sitting in the bag, so I picked up some tank armor. I already had a Wootz scimitar that a retainer brought back, so I decided to put that to use, too!
Now, it's onward to 60!
Comments