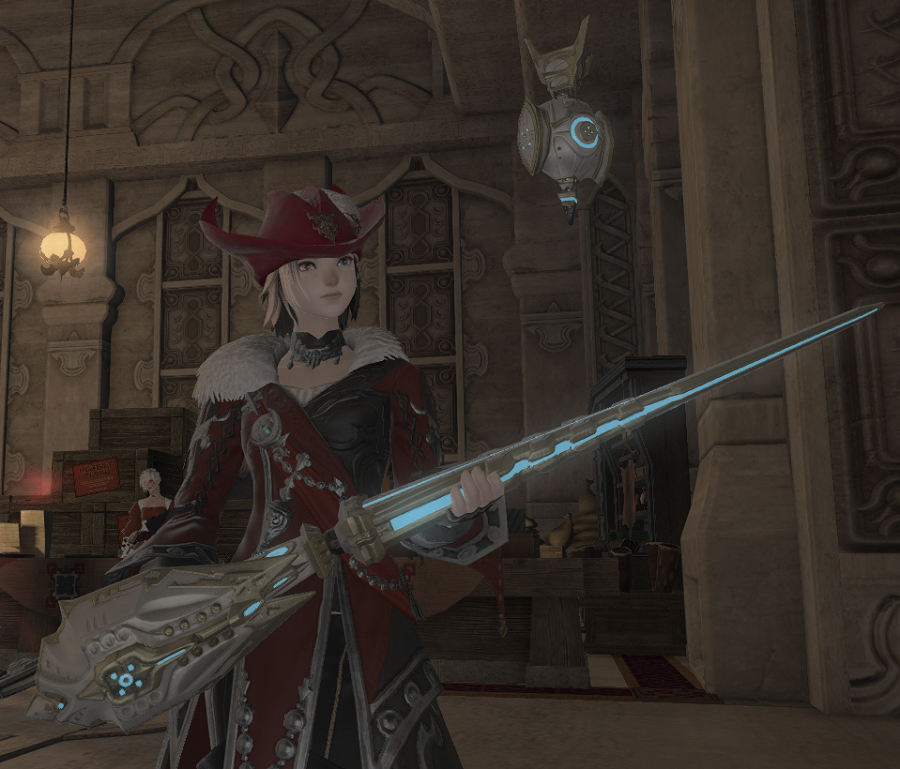 FFXIV: September I Need Goals Edition
I finally earned enough Creation Tomes last night to get my Omega weapon for Red Mage! That's when I realized… I don't have a single other piece of Creation Tome gear at all. In fact, I don't even have a full set of Verity Tome gear yet. I'm still running with a lot of dungeon greens. Oops.
Ever since I finished Stormblood, I've been lazy with FFXIV. Some days I don't log in. I haven't capped Tomes for the week… ever. I've been taking easy, and that's been a great thing. It's nice to have a break, to be honest.
I think seeing Stormblood drop was a sobering experience. Suddenly, all the Shire gear that I worked hard to obtain at the end of Heavensward is purchasable with Poetics! That just… that shook me. And suddenly, I felt the futility of the new expansion drop.
I mean, I already knew, and have verbally spoken: Don't work so hard for this stuff. It's just going to be replaced quickly in Stormblood. 
But… Poetics???
Anyhow. I've been lazy. And now that I've taken a break from things, I'm starting to feel like it's time to set some goals again and get some things accomplished. A lot of things I really want to do are on my alts, to be honest!
So even though it's halfway through the month, here are some things I'd like to get done, hopefully before patch 4.1 drops.
Mid-September Goals
Aywren (Main)
Level Bard (to at least to 65… I'm so behind)
Level Weaver
Tai
Get Whisper Mount and Yo-Kai minions
Level Dragoon and get through some MSQ
Zemi
Finish farming Yo-Kai minions, get Whisper Mount (almost there) ✓
Level to 50 and switch jobs to Samurai
Finish 2.0 base MSQ
And there you go. I've got some goals!
Comments