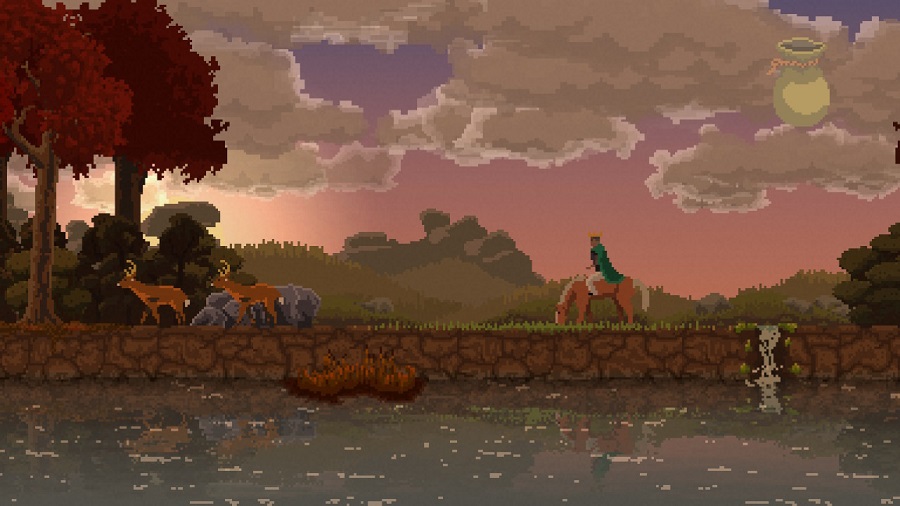 Nintendo Switch: Kingdom: New Lands
Almost two years ago, I picked up the game Kingdom on Steam. I put almost 10 hours into the game, immersed for a solid weekend, which is quite a bit for me.
When Kingdom: New Lands was released a little less than a year later, those who bought the original Kingdom got New Lands as a free update. I was back to playing the game for a bit, but never got off the first island in the end. The game had changed in significant ways, and I appreciated getting the updated version for free.
Last week, Kingdom: New Lands was released on Switch (digital only). I went back and forth on whether to double dip and buy the game again. But I remembered how much I enjoyed Kingdom on Steam, and the team earned good-will with the free update, so I knew that I'd give into the temptation…
That's what happened this past weekend.
I spent most my day Saturday lost in the retro graphics and simple-to-learn but difficult-to-beat game. First, I was impressed how well Kingdom transferred to using Switch controls.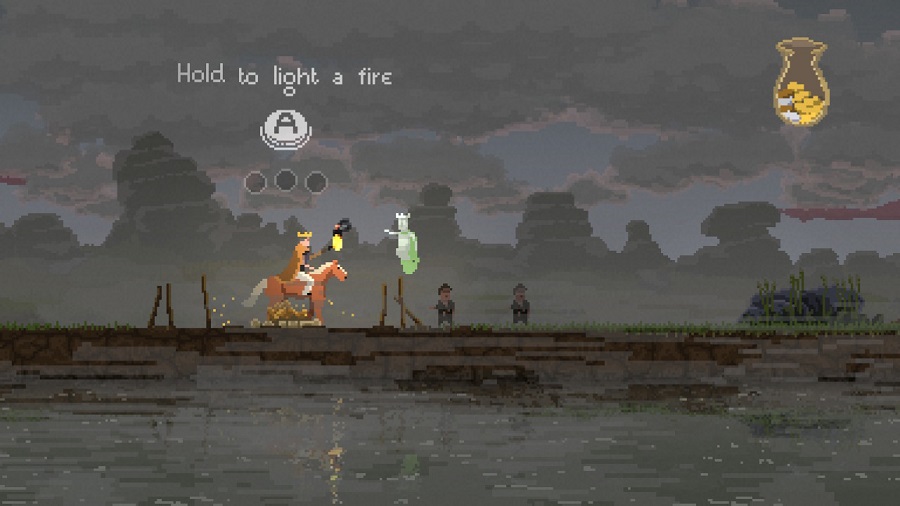 Kingdom is not mechanically complex, which was always a huge draw to me. You can grasp how to play the game very quickly, and be on your way.
However, it's a game that's deceptively simple and doesn't hold your hand. It's about managing your resources, understanding proper timing with the day/night cycle and planning ahead.
There's a lot to discover in the game play, and nothing actually explains what anything does. Take for example, the merchant.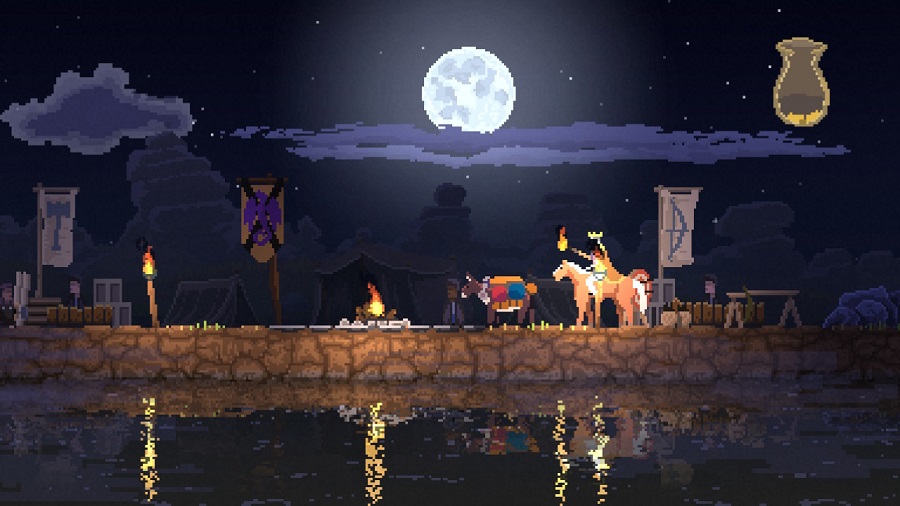 This is an NPC that drops a load of gold each morning for you to collect. However, you have to pay him one gold per day for him to return the next. If you forget to do this, he simply will hang around and be useless.
Also, he has a hut in the forest, which is usually not very far from your kingdom's borders. If you accidentally clear out the land near his hut, he disappears for the rest of the game. So, you have to weigh the cost of destroying his hut for the progress of  your borders — do you have a solid enough of an income to do without him? How early into the game should you build (I read most people say to keep him around for 7-8 days)?
On my play through of the first island, I simply never demolished his hut at all. This did put some strain on my defenses as time went on, but seeing that winter comes quickly on the first island, I made a beeline to crafting my ship and getting off that island.
When winter comes in this game, spring never returns. Your farmers (often a large source of income) stop producing, and things get really hard to maintain. So the idea is to find and build the ship (which is somewhere on the map) so that you and some of your men can sail on to the next island.
This is easier said than done, though. The ship takes a lot of gold to build and launch. And then, once it's built, it can take days for your men to transport it to the dock. This weekend was the first time I cleared the first island.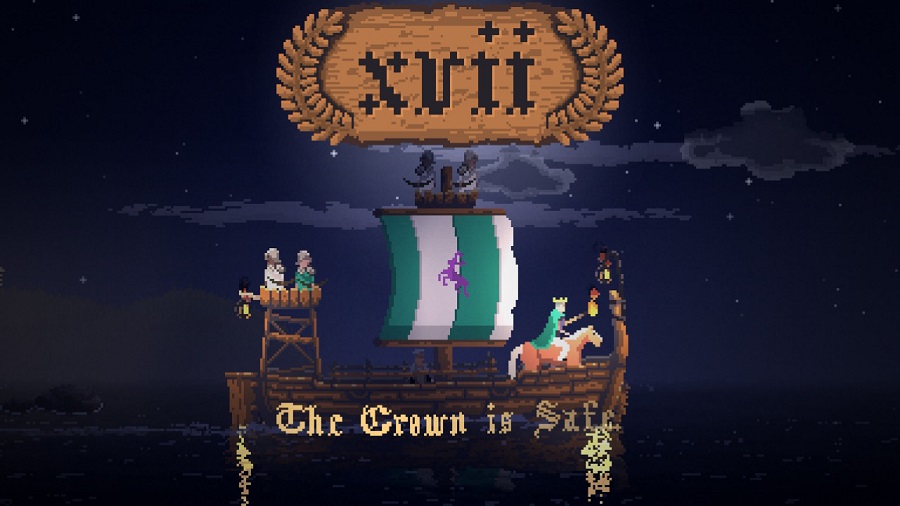 But then, the challenge of the second island was much harder. Not only did you have monster portals on both sides to contend with, but you have to destroy one of the portals in order to unlock the docks for your ship.
This was the first time I'd built up an army to take on a portal. We did successfully knock it down!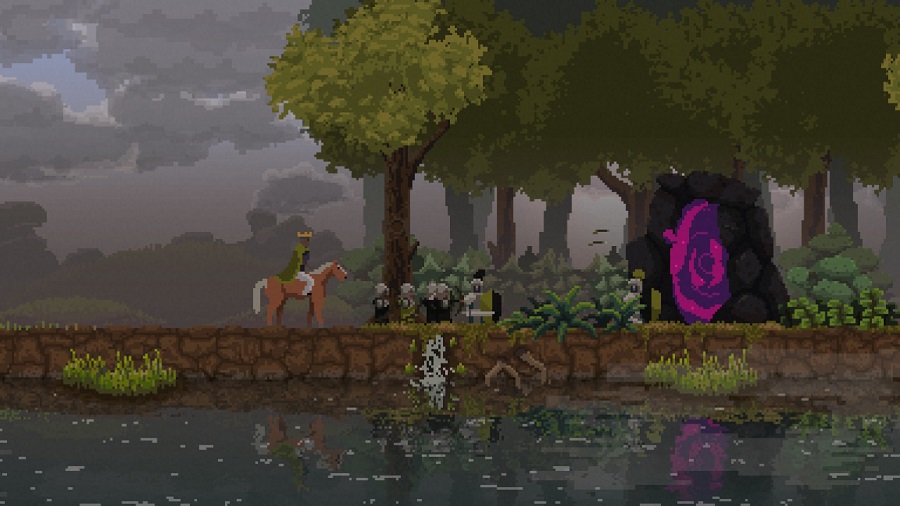 But, then I discovered that I'd destroyed the portal on the wrong side. Oops. There was only another larger portal behind this one… not the docks I'd hoped for.
That was game over for me. I didn't have the defenses or cash to build up an army on the other side to take out the second portal. And winter was coming… I knew it was time to call it when I started getting Greed beasts like this on my blood moon nights.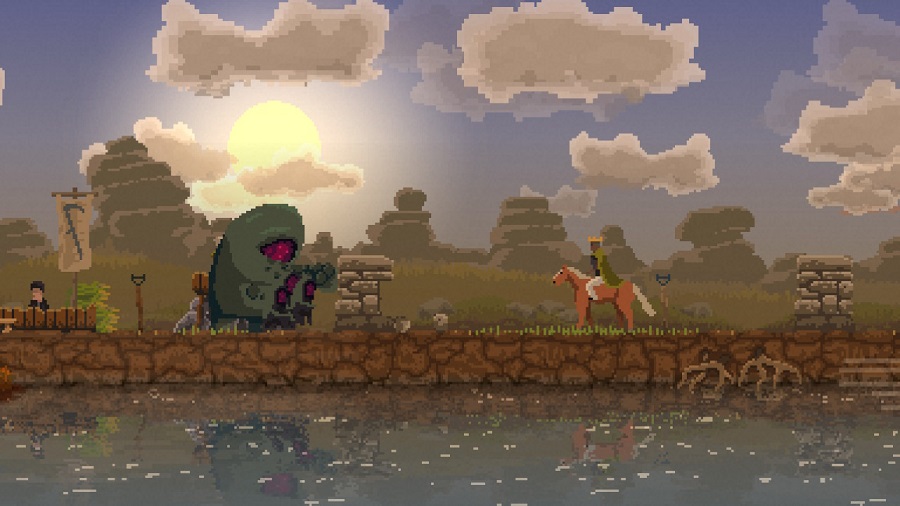 My army did eventually defeat it (it spits out smaller monsters)… but it had destroyed so many of my walls, took out all my farmers, killed my builders… I just couldn't recover from it.
I guess it's time to give it another shot! Live (or die) and learn. 🙂
Next year, Kingdom is releasing yet another version called Two Crowns. This will be a significant change to the game, and allow for local co-op play for two people. That should be lots of fun!
Comments