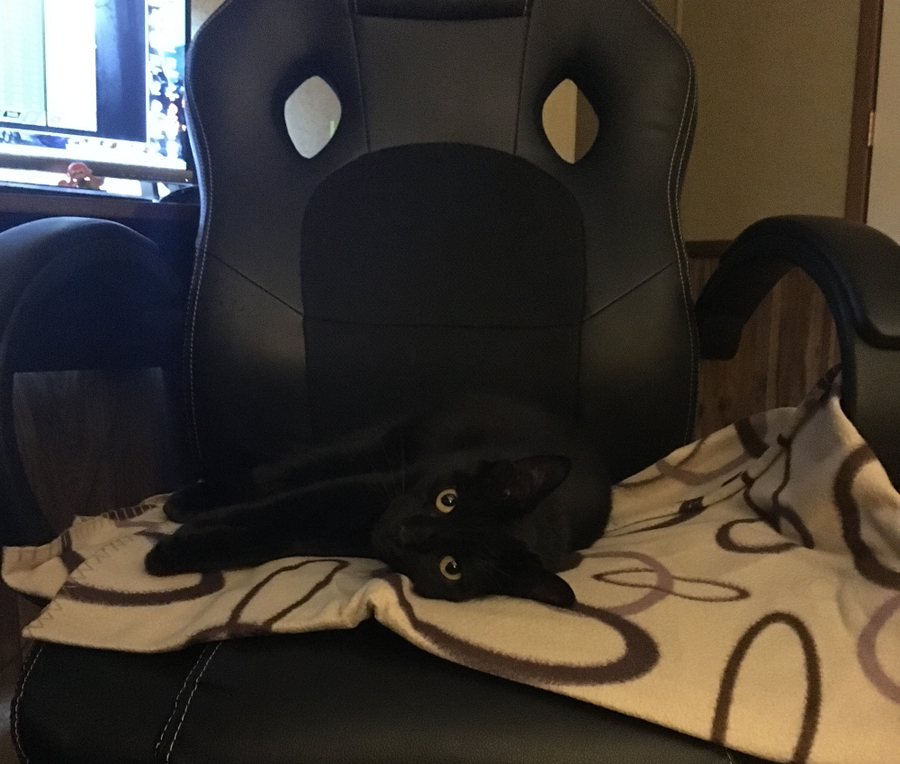 Friskies CatFishing 2: A Kitten's Review
It's been a while since I've written about my newest family acquisition — my kitten, Spriggan. Actually, he's almost a year old now, and while he's just tall and lanky, not quite as bulky as Sebastian (my older cat), he's starting to match him in height at least.
Spriggan, quite frankly, is still a kitten mess. He's starting to become a bit more affectionate lately. But that's mostly because everything to him is about playing. I mean everything. And he's come to learn that he has the most fun playing when an actual person is dangling one of those string/wand cat toys.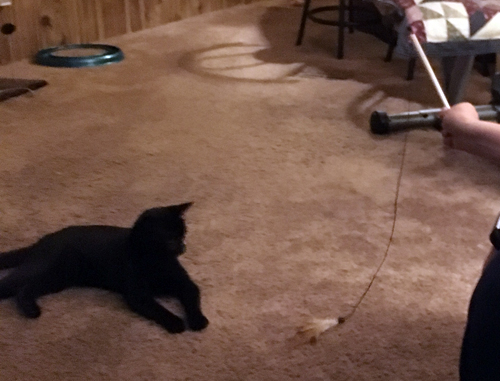 He lives for the hand holding the cat toy. He's as crazy about it as we are playing our video games. 😀
He even picks up the toy in his mouth and physically brings it to me (or drapes it across the couch arm next to me if I'm not paying attention) just to get me to play with him. This is constant. And he is not just energetic, but extremely hard to wear out.
The problem with Kitten is that he is smart. He needs constant mental stimulation. He figures things out. Like opening kitchen cupboards and rummaging within them…

He also has a new habit of stealing my gaming chair any time I leave my desk unattended (above first picture). He likes to do this when I'm playing my Switch, since the couch and my desk are side by side —  so he's close enough to have that cat socializing while I play, and is claiming my chair for himself at the same time.
Anyhow, I saw this great video about cats having fun playing with iPads.
https://www.facebook.com/ThatPetLifeYo/videos/2400109366881831/
And I thought to myself… You know, Spriggan might actually enjoy that little fish game! It might keep him out of trouble!
So I pulled out my poor old Nexus 7, updated it, and installed the Friskies CatFishing 2 app for Android on it. It was free. It has swimming fish, and from time to time, makes a cat meow sound. Pretty simple.
Well, I gave it to the Kitten, and he patted at it a few times.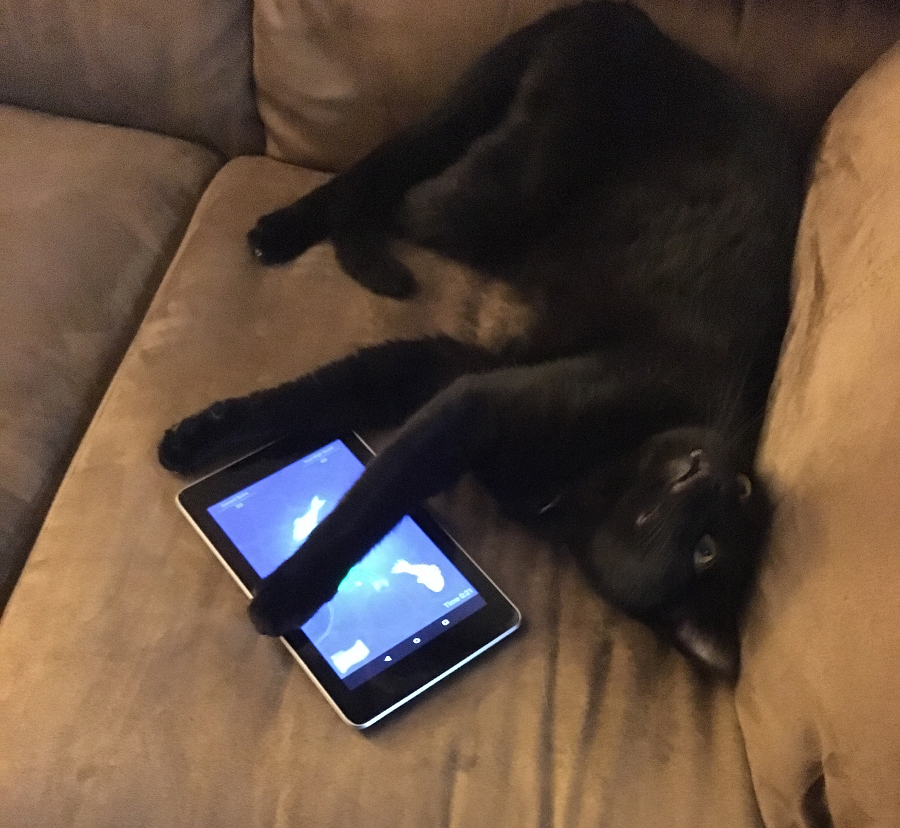 Being a smarty-pants, he kept trying to look under the tablet and sniff the fish, wondering why these swimming things on the screen weren't actually real.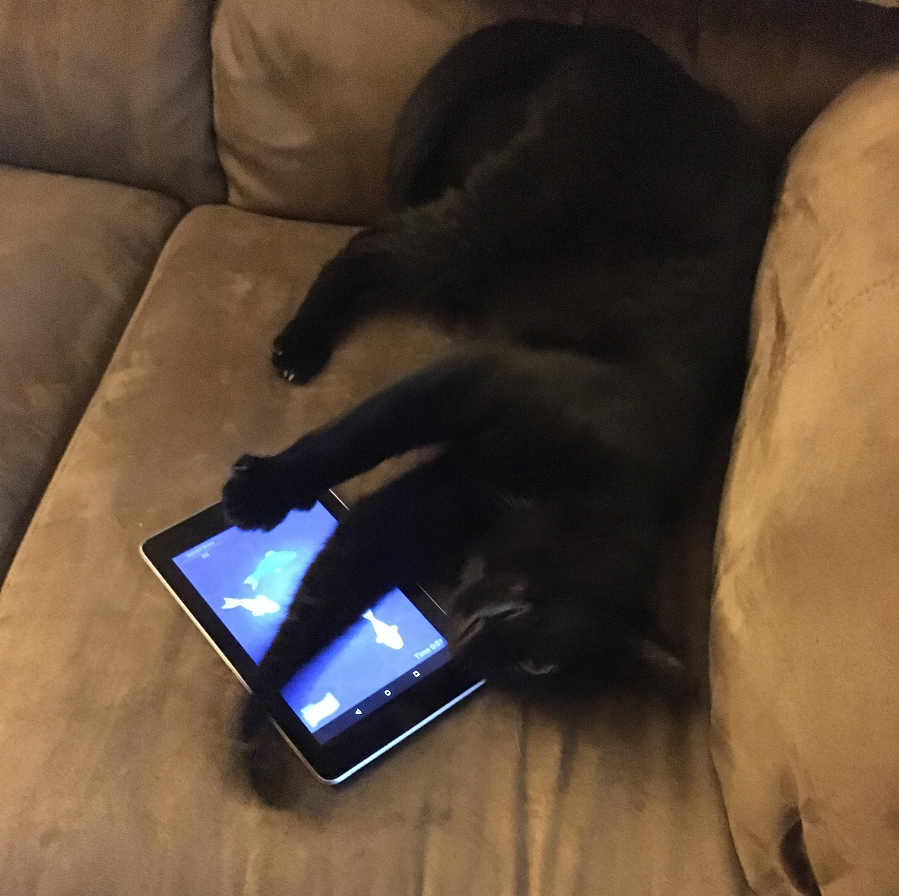 But after that… he decided its value was mostly in being something warm to lay on.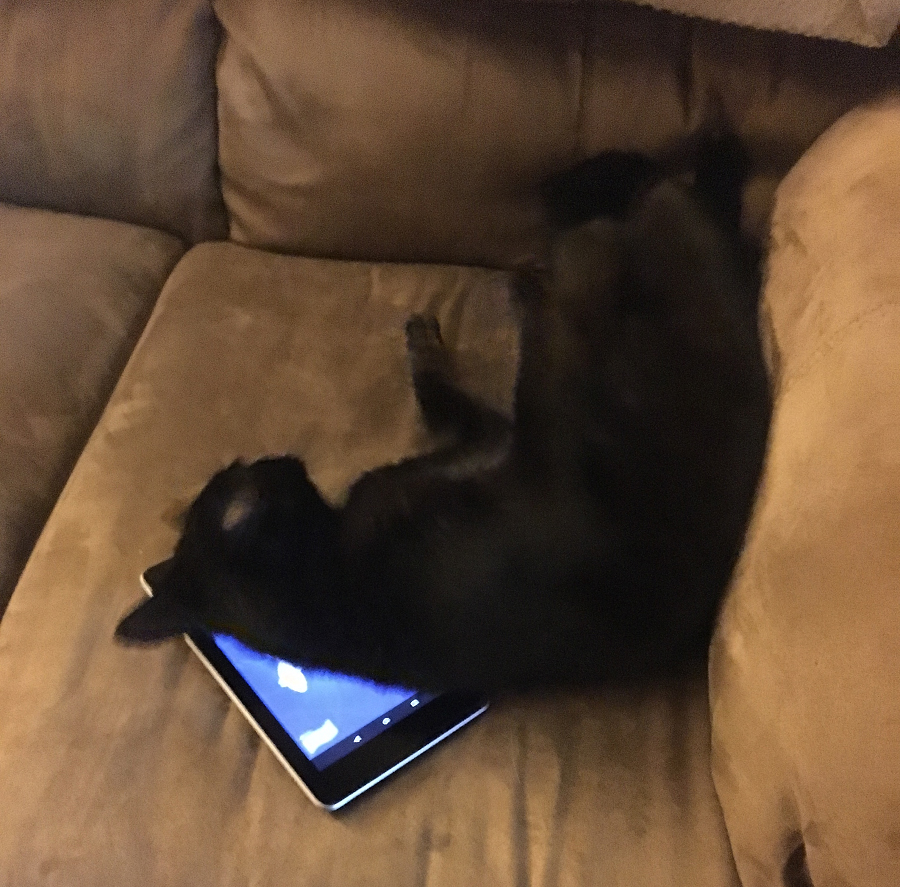 So, yeah. I couldn't get Spriggan to focus on the moving images on the tablet. He was too smart and too hung up on the fact that the fish weren't real… and he couldn't lift up the tablet to see them inside/under it.
Why can't I just have a normal kitten?
Comments