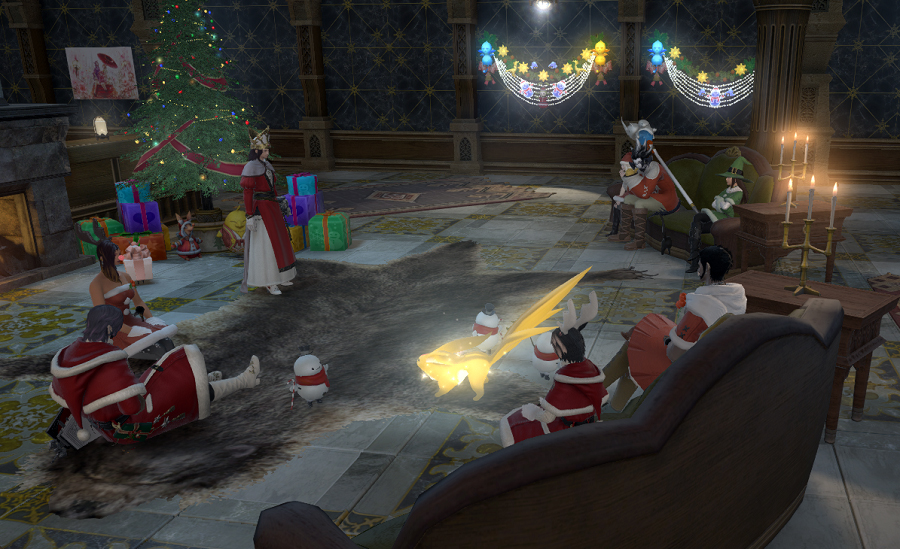 FFXIV: Sinterklass Free Company Holiday Event
Our FC tends to do things a little differently… Why celebrate the holidays the typical way when you can embrace celebrations from other cultures? Such as the Dutch feast of Sinterklaas!
Our resident Dutch FC buddy, Tharash, is always happy to share his holiday traditions with others. While Sinterklaas may seem similar to Santa Claus, there are a number of notable differences, such as the basic lore and writing poems with your gift exchange. Really, check out that wiki page I linked above if you're not familiar with it. It's pretty fascinating.
So, when Tharash approached me about organizing an event that was a blend of Sinterklaas with a Secret Santa gift exchange for the FC, I thought this sounded like a lot of fun. Though we didn't have a huge turn-out, I didn't feel like we needed one. In fact, having too many folks might have gotten overwhelming. The group who attended kept it fun, upbeat, and cozy. It helps that the FC house has been fully decorated for the holidays by our FC architects!
We all dressed in our holiday finest while Tharash took on the garb (and persona) of Sinterklass himself. We each had no idea who our gift-giver was, but when our turn came, we read the poem written for us out loud on Discord, and received a gift from Sinterklass' bag.
Afterwards, we saw Sinterklass off on his winter-ready chocobo…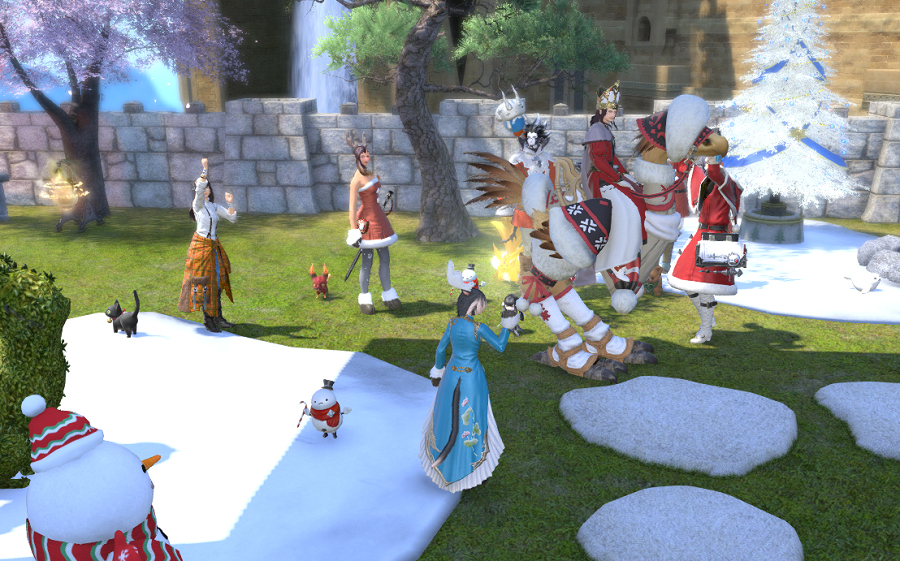 And had a snowball fight on the FC house lawn! 🙂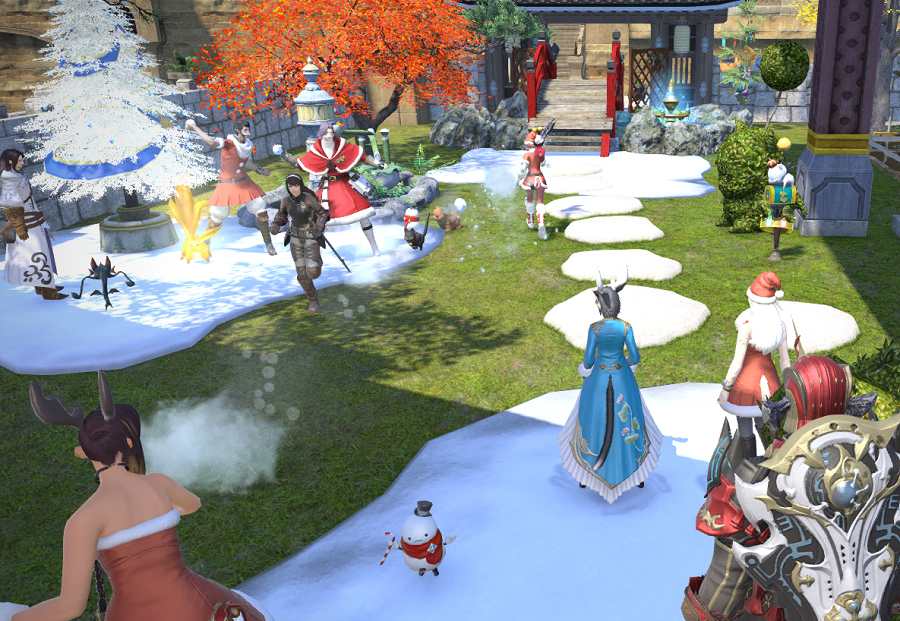 The gift I received was this exquisite Ao Dai dress! I've actually looked into crafting/buying one in the past, so I was stoked to get one as a gift!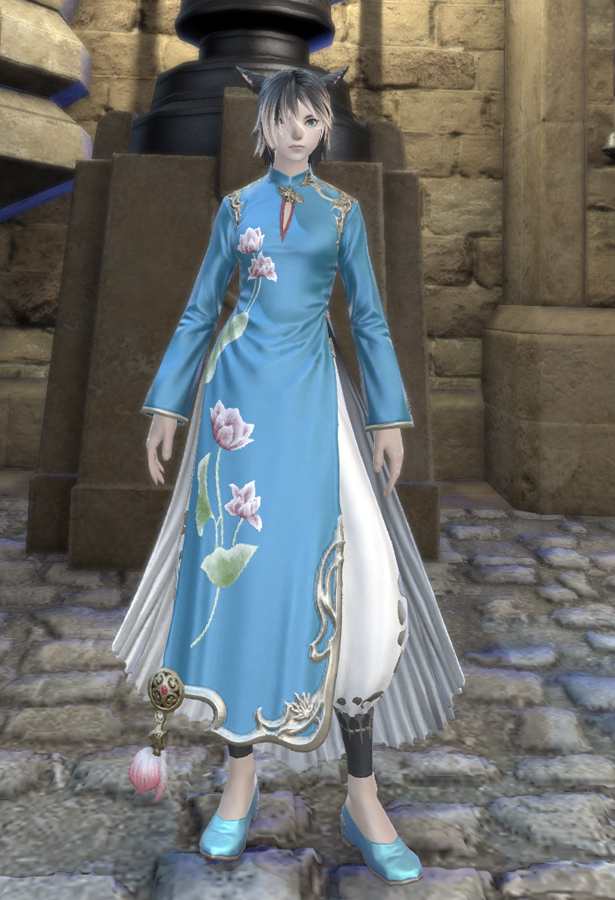 Afterwards, we ran a full-party alliance roulette, some leveling, some Canals and other such content. We all had a good time!
Does your FC /guild hold events to celebrate the holidays?
Comments