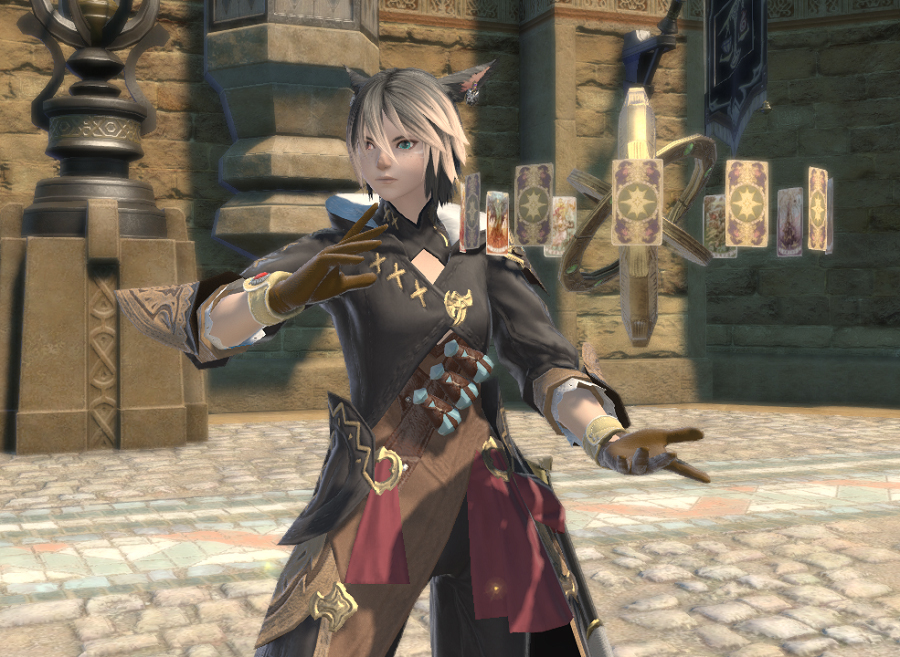 FFXIV: Squad Healing
The game keeps sending me cool Astrologian weapons through my retainer ventures. Not to mention healer drops in dungeons and raids. So, I took the hint and finally unlocked Astro last week.
This is a job I've been shy to try because healing by itself is often enough on my plate. The idea of adding cards to healing made me concerned that it'd be too overwhelming to me. But thankfully, Grand Company Squads came to my rescue!
Though I really enjoy running things with my little squad, I didn't sit down to play with them a whole-whole lot until last week. They're getting pretty strong now that I'm leveling their attributes, and it feels like I'm just along for buffs and light healing as they do all the heavy lifting.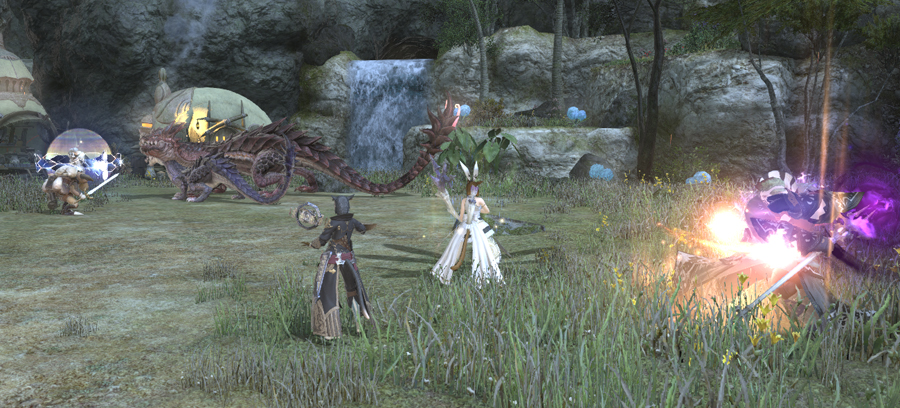 This is totally fine for me. I leveled from 30 to 40 on Astro in three days. This could have been faster if I'd ran more squad dungeons and didn't run out of rested experience. 🙂
And yeah, I know it's easier to run with a squad than real people (for me), but I still feel like I've learned a lot about Astro through the experience. I even ran a levelling roulette on my Astro with some FC folks since squads gave me the confidence to try.
Squad Accomplishments
One of the other things I wanted to get were all of the squad emotes. After you run the squad dungeons 10 times, the game just drops a bunch of emotes, along with an achievement, on you.

I kinda wonder why they didn't stagger these out a bit more — like 1 emote at level 10, 1 emote at level 20… But I'm not the one calling the shots.
Also, when your squad members reach level 51, this unlocks the glamour system for them. I was finally able to do something about my bunny-cat-archer.
She went from this…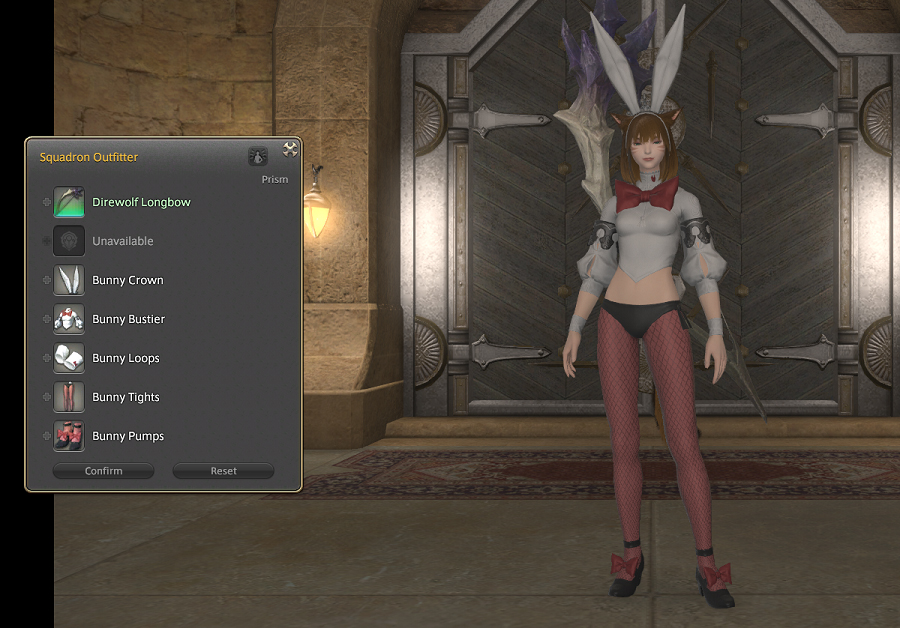 To this…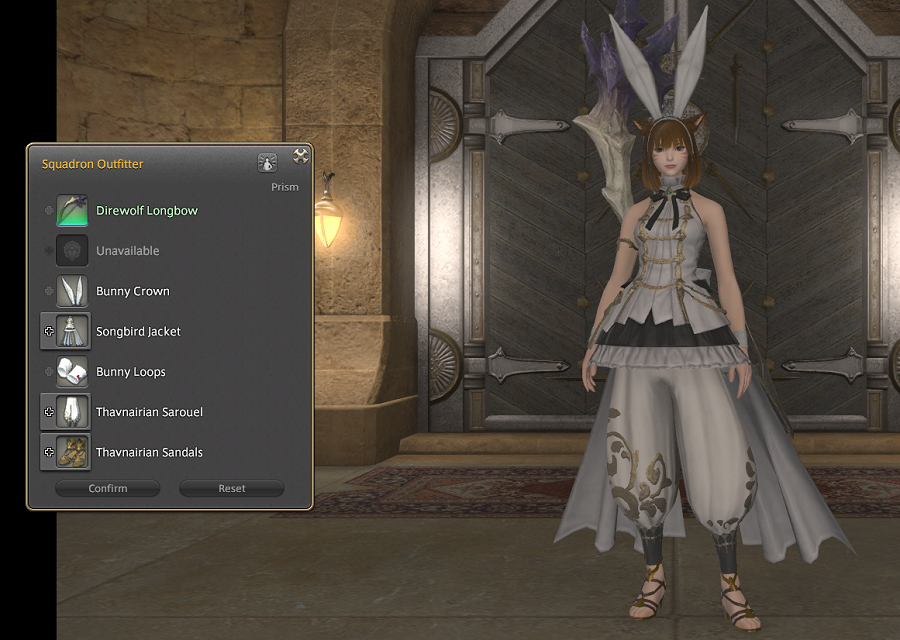 I left the bunny ears on her, just because.
Glamouring squad members is easy to do. Just make sure you have the glamour prisms in your inventory, along with the gear you want to glamour.
So, effectively, you can pretty much customize your squad any way you want now. You can change their classes, level them up, and glamour them. The runs are a fast way of gaining experience for yourself, and leveling those alt jobs below 50.
Here's to hoping we'll see some 50+ content added to squads someday soon. Since they can level to 60, it would be really nice to have an easy way to keep nudging alt jobs all the way up to that point.
For everything else, there's alliance roulettes.
Comments