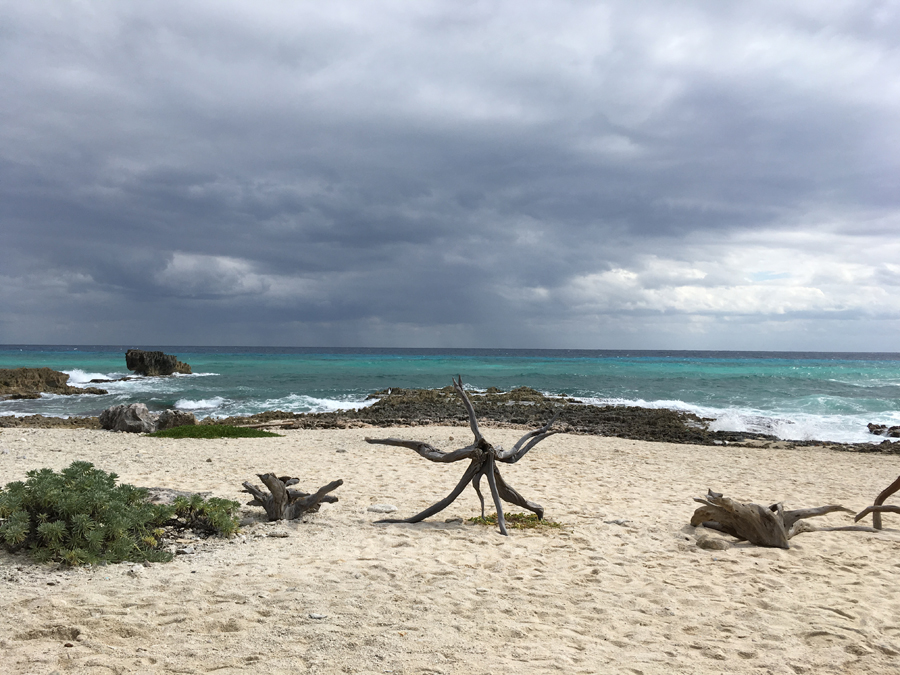 Returning from the Cozumel Cruise
Every year, around Christmas/New Year, Syn and I get together to celebrate in some form. I also take the chance to visit Vix and Xaa while I'm there, so it's a bit of a family get together as well.
This year, we decided to do something a little different from our standard hang around the house New Year. Syn and I went on our first ever cruise to the island of Cozumel, Mexico.
Cruising is something that's popular among my co-workers, and apparently more popular than I knew. It's fairly inexpensive for what all you get, and an experience that I'm glad I had.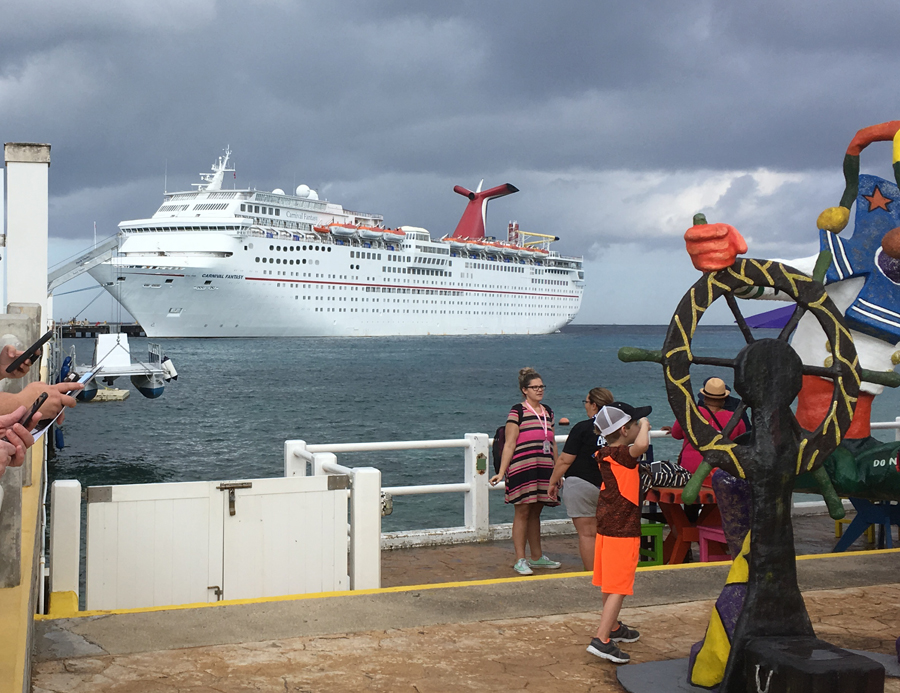 This was also my first time leaving America for a foreign country. So, I had to learn about getting a passport and all the things international travel holds.
I just got back in town two days ago, so I'm still trying to get things organized after being away for over a week. I wanted to at least blog some pictures I took and share a little of that cruise experience with you all!
We left the country on Jan 4, when it was far colder than it usually should be for the year. The first day was pretty chilly on the ship, so things like water slides and pools weren't widely used until we got further south.
Ship Features
That's right! The Lido deck had two water slides…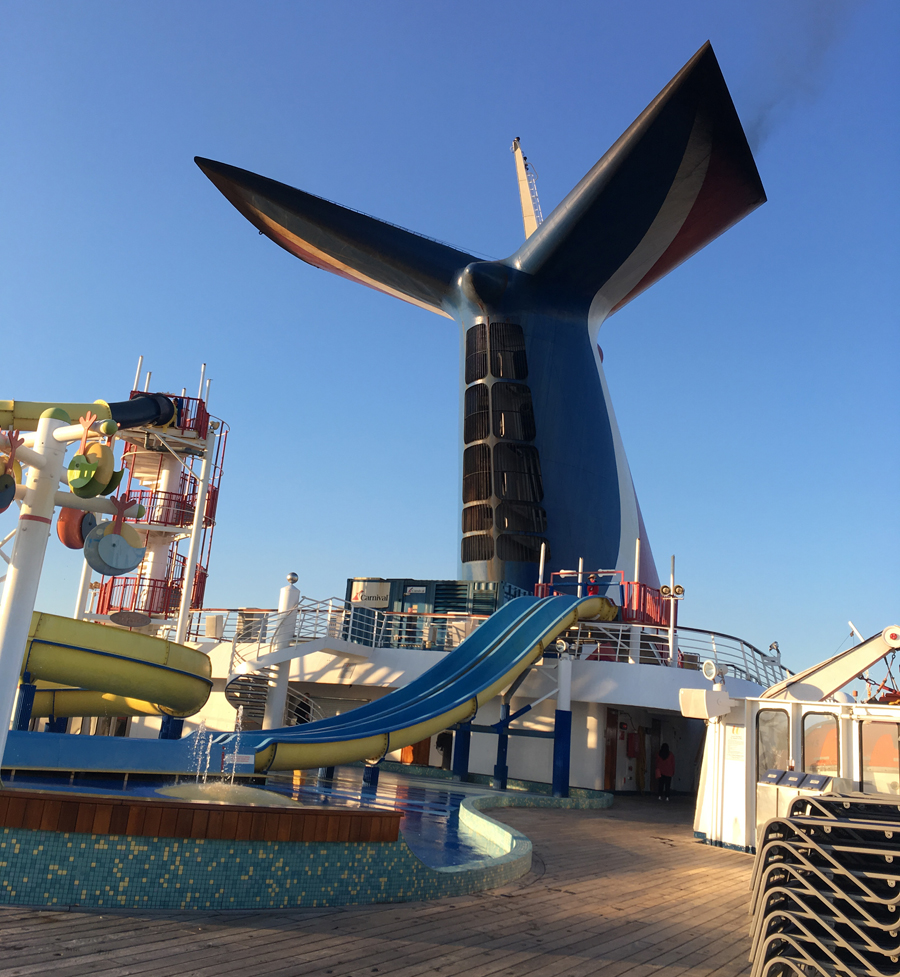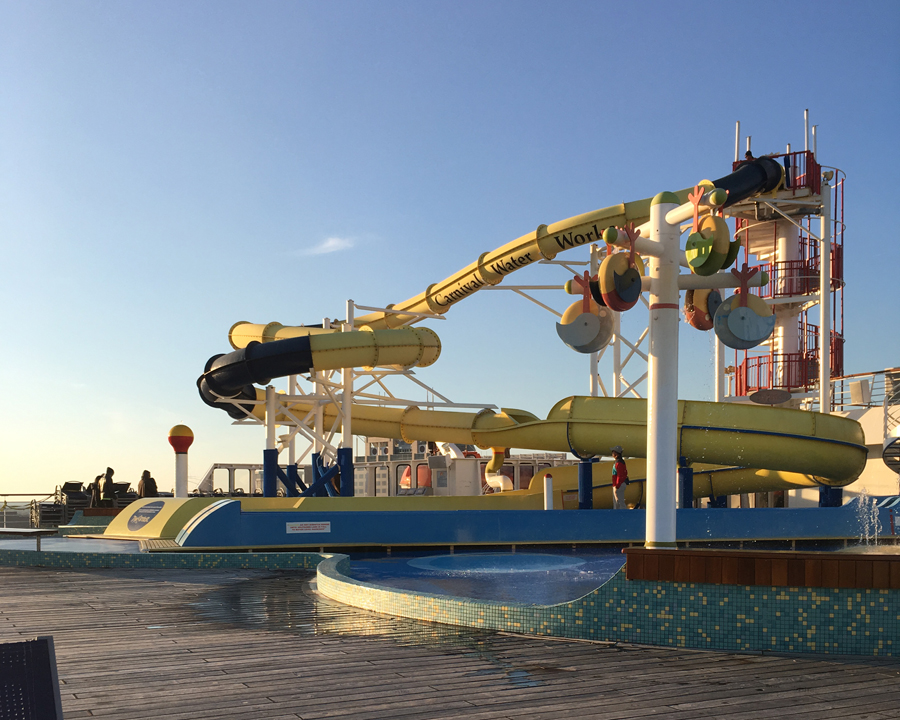 Fountains… a pool… several hot tubs…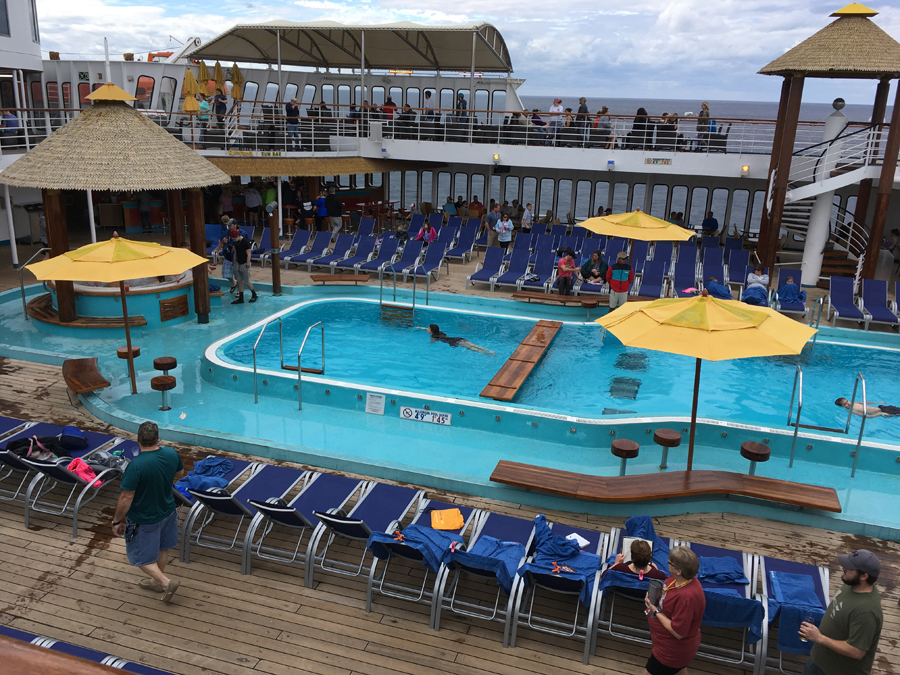 The ship also had a walking track, spa, mini golf, entertainment halls and this pretty amazing space in the middle call the Atrium.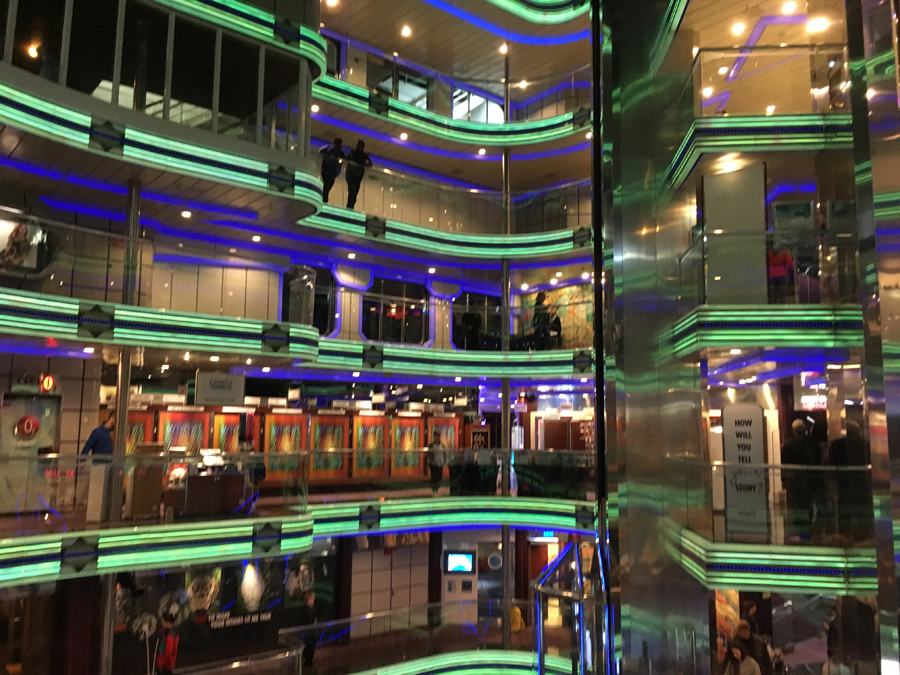 I had no idea these ships contained so much. And this is just scratching the surface.
There were always events and entertainment happening. You downloaded an app that gave you a schedule of what was going on, and what was to eat for dining every day.
Oh, yeah. The food. Nonstop food.
FooooooD
I just want to say, I want to hug whoever thought up the Pizza Pirate, where you can get pizza 24/7.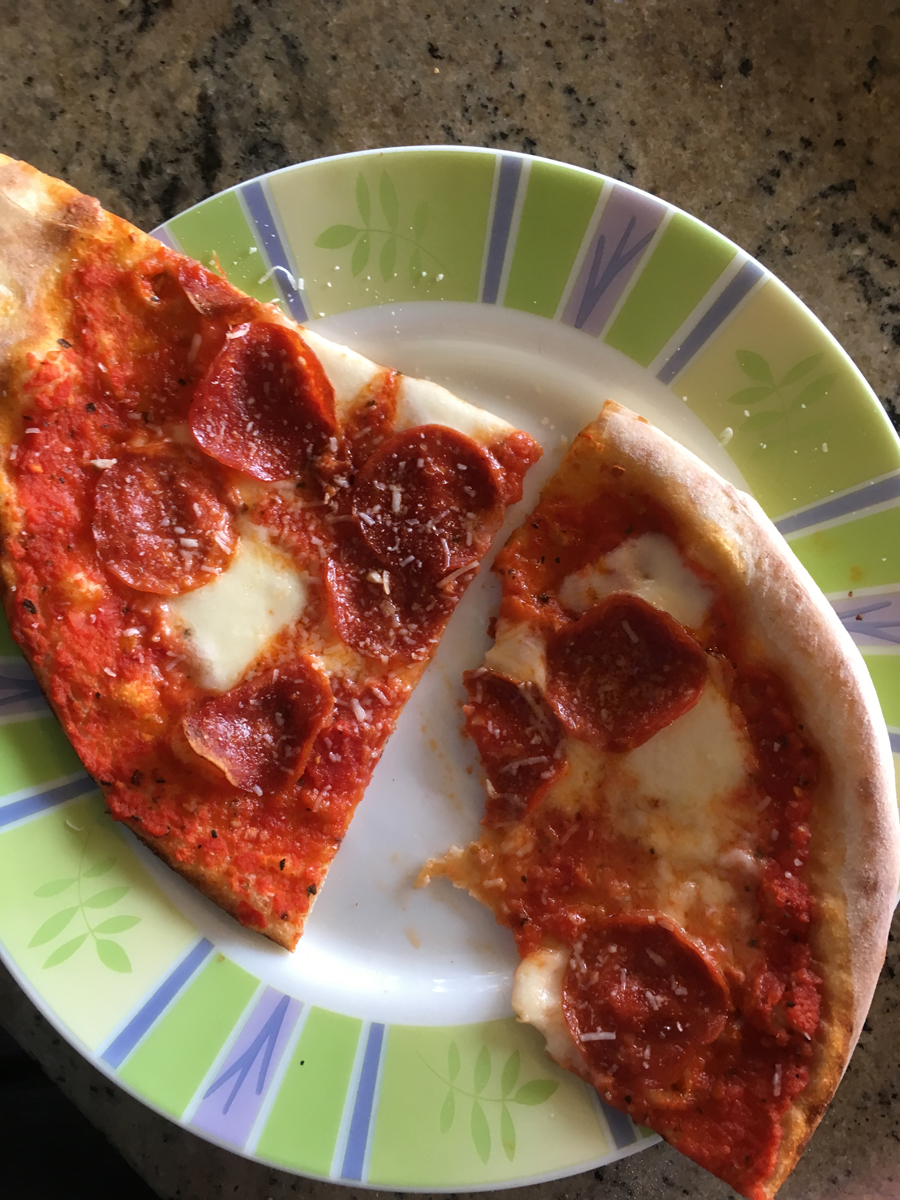 There are many buffets through the day, and then the Your Time Dining in the big dining room during the evening, if you want something fancier.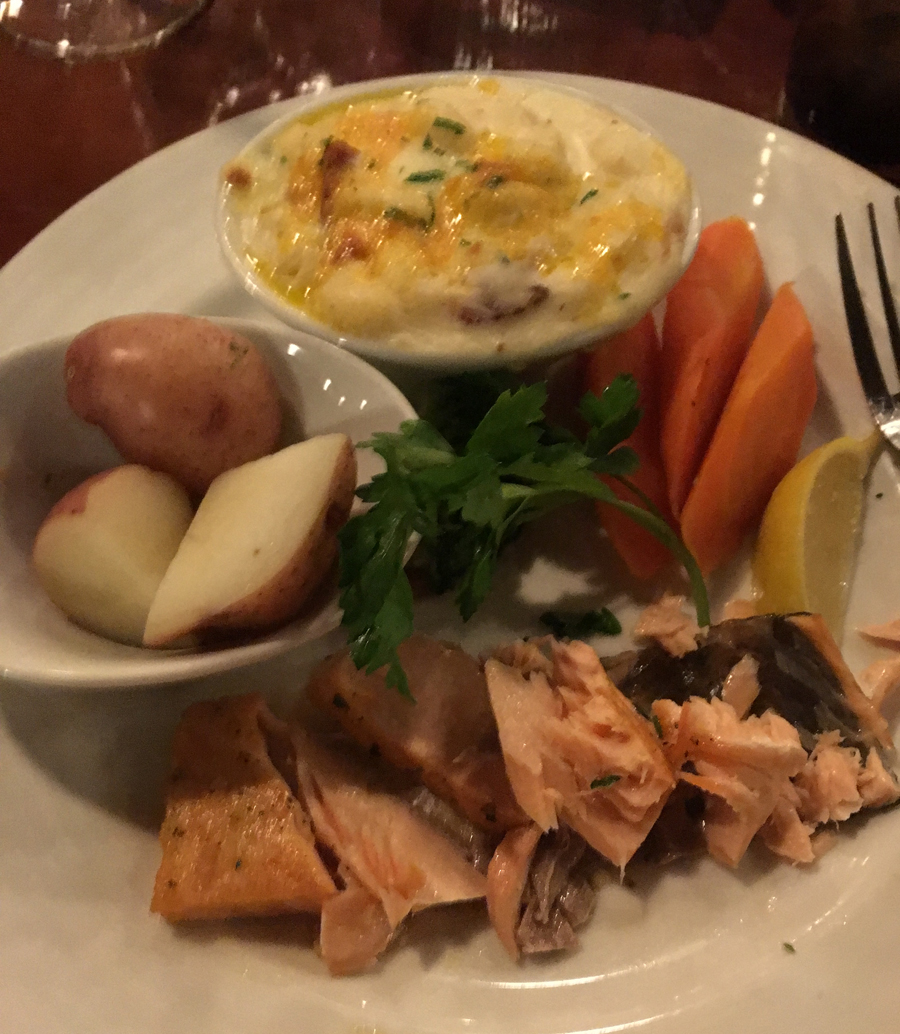 Aaaaand free always room service! We had to try it once.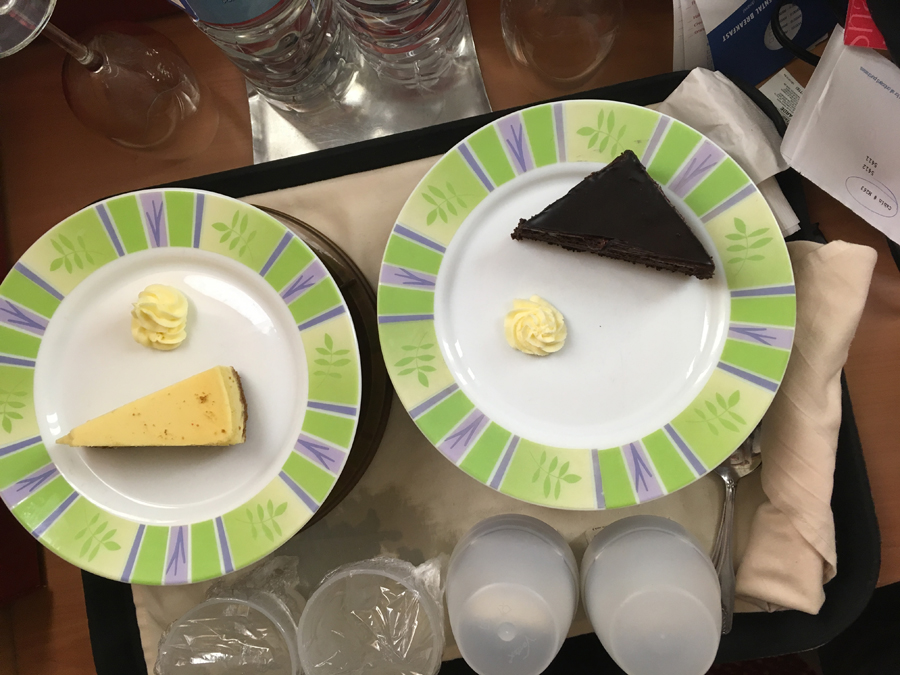 Speaking of rooms…
The Cabin
We got a cabin with a larger window. Not a balcony and not a porthole. I think this was a good choice.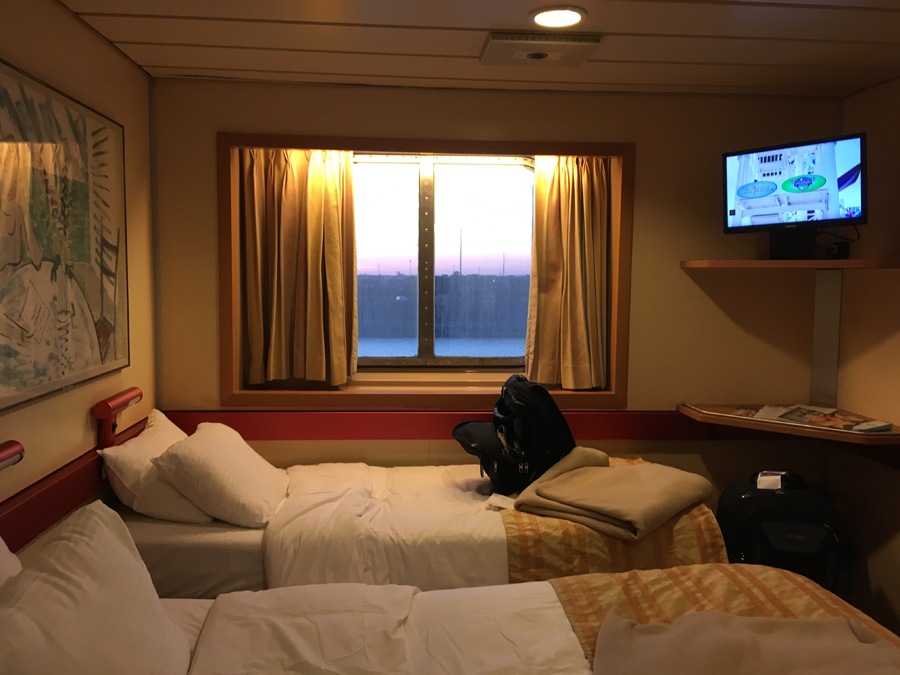 We somehow ended up with the very back cabin on the M floor. It had its own… personality. Like the "tweeting" TV stand (we fixed it by readjusting the TV position) and a squeaky-creaky floorboard right in the middle of the walkway, which we affectionately named "The Plank."
We spent a good deal of time alternating between doing stuff and napping in our cabin. It was so chilly at times that we could only hang out on the deck for so long before we needed to come inside.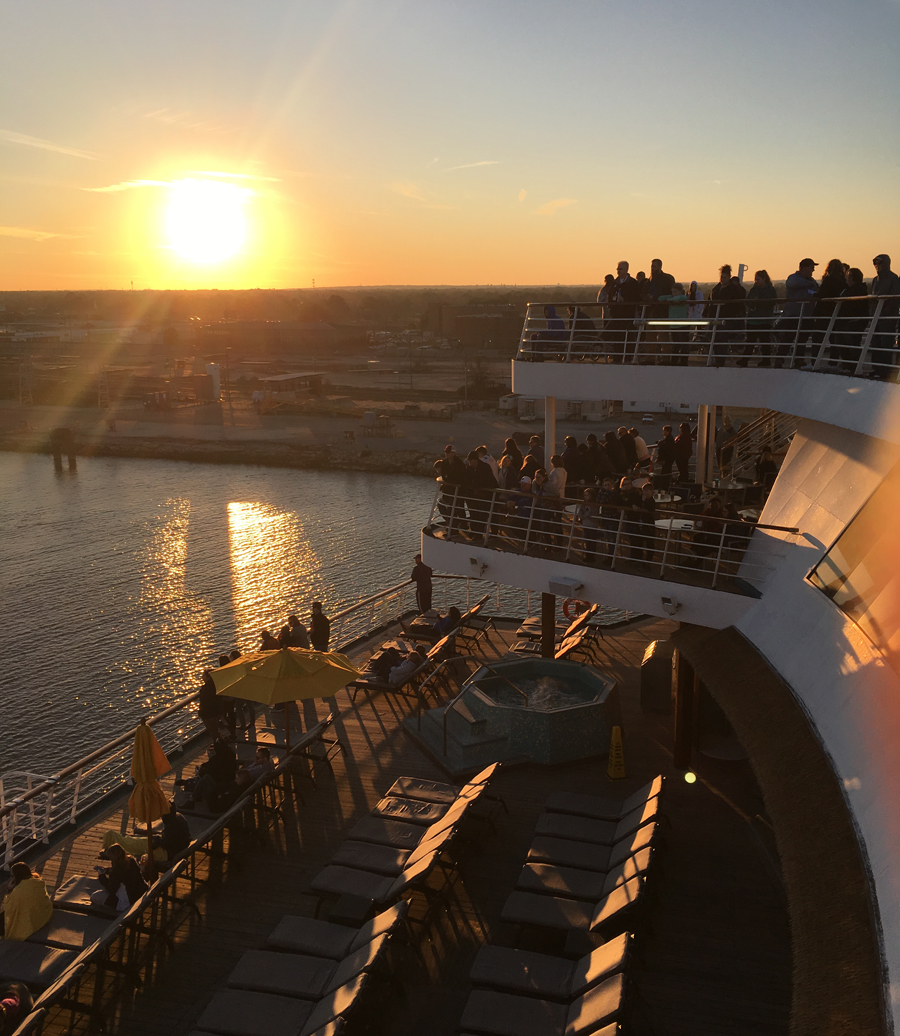 But once we got to Cozumel, we were looking at weather in the lower 70s, and a bit of rain.
Cozumel
Cozumel is a little island off the east coast of Mexico. It was an important religious site for the Mayans, and we spent time on an excursion to visit Mayan ruins.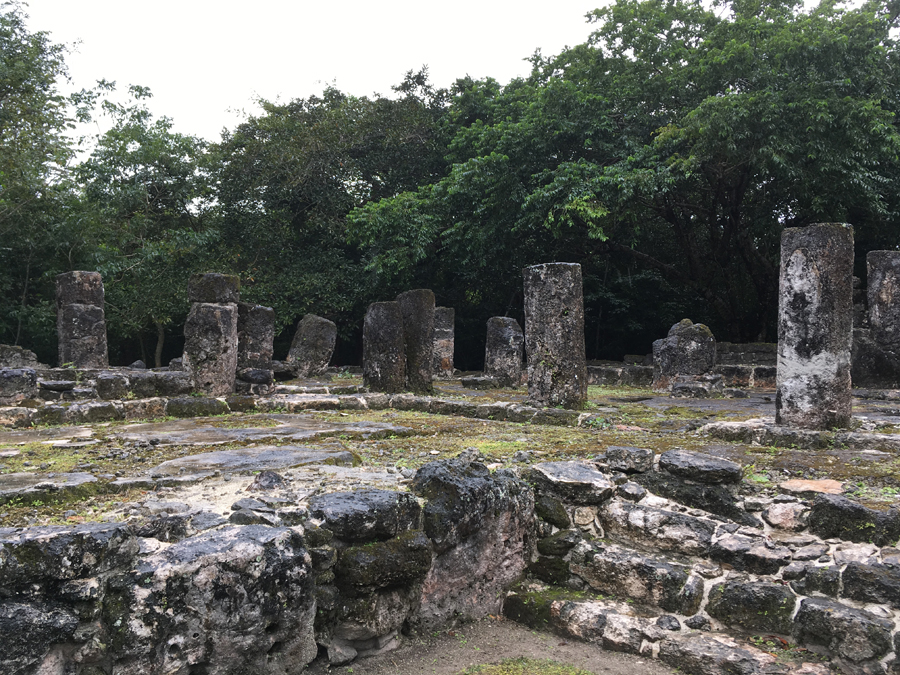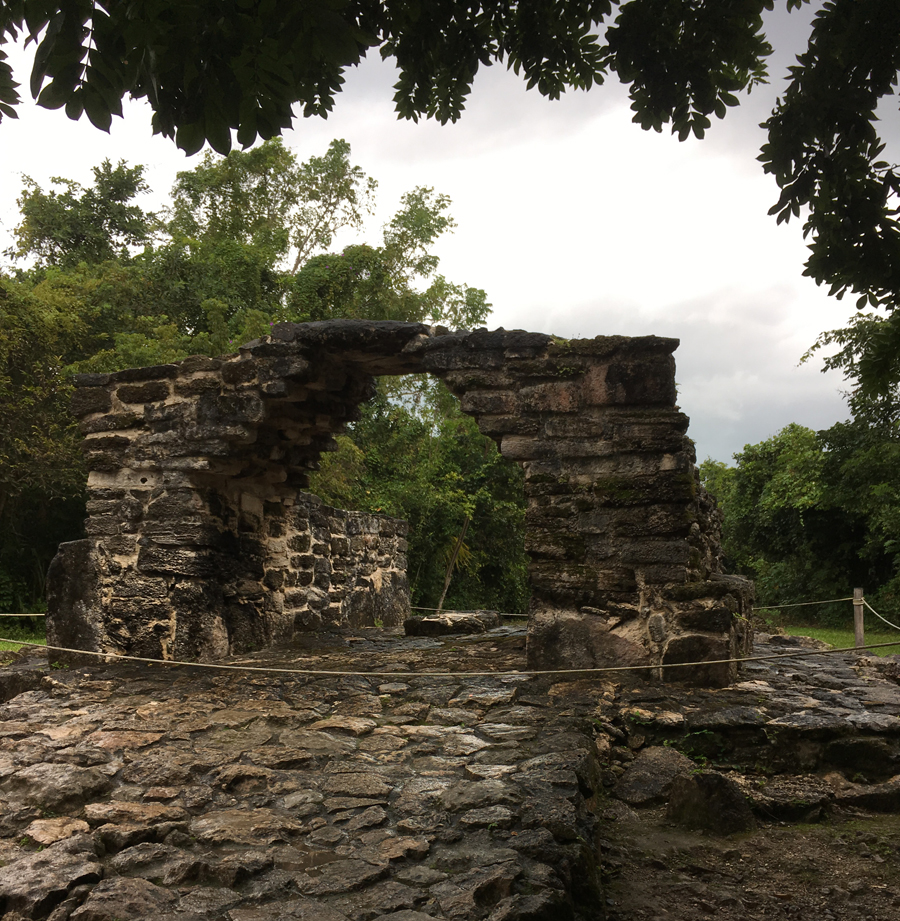 We also spent some time in the shops near the port. It was still Christmas there for them.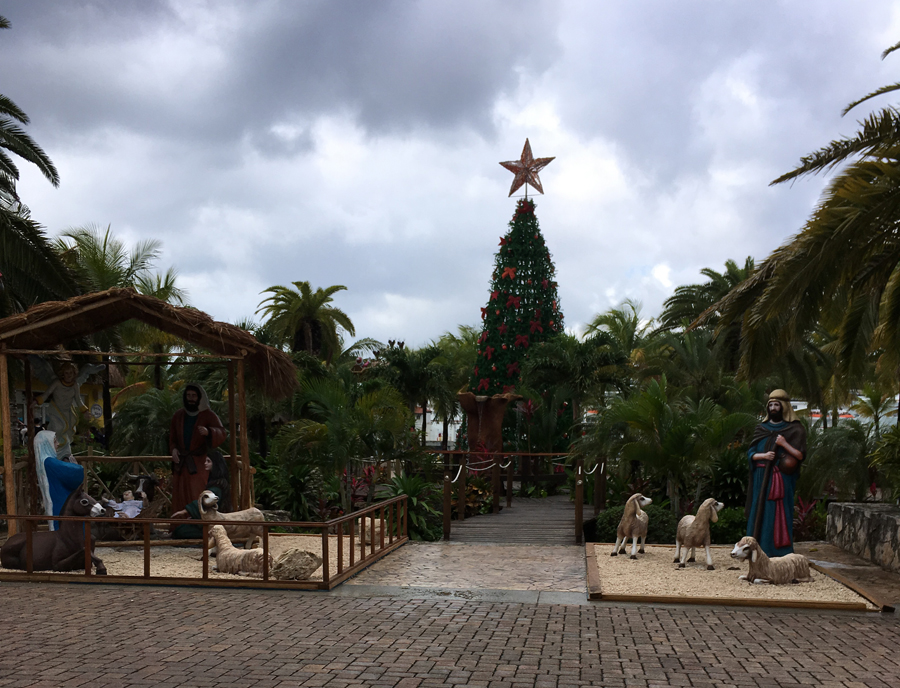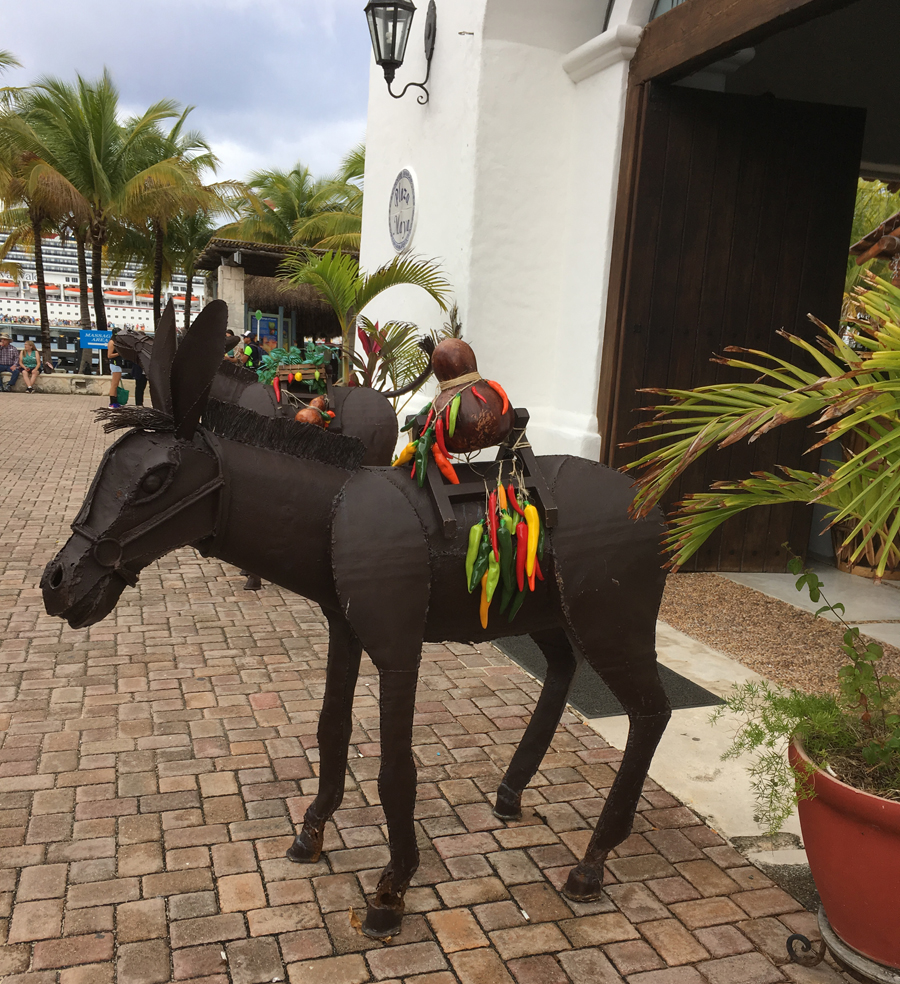 We also got to meet this cute little guy. It's known as the Cozumel Island coati.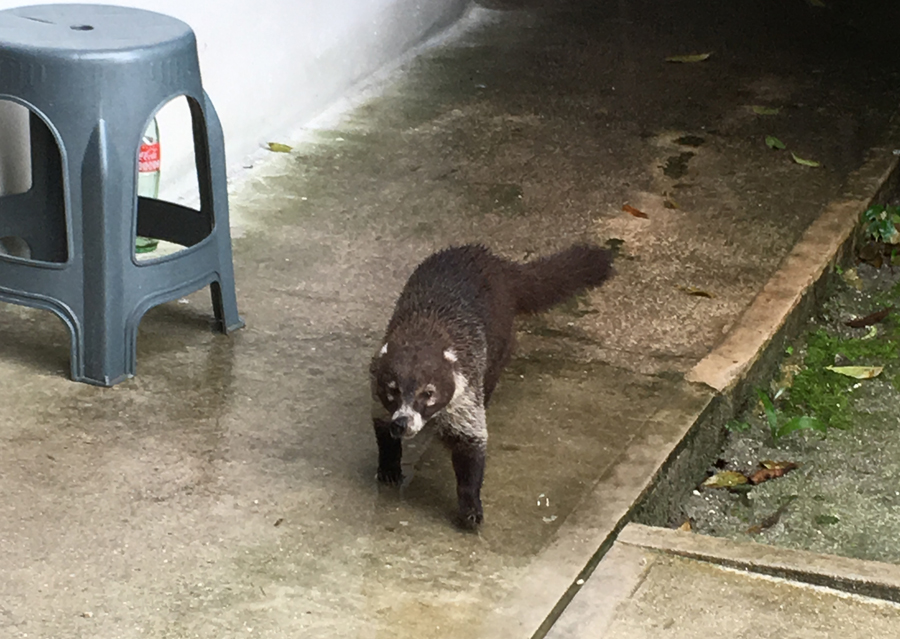 We had a neat bus ride around the town while on the excursion, and even stopped by the beach for a short bit.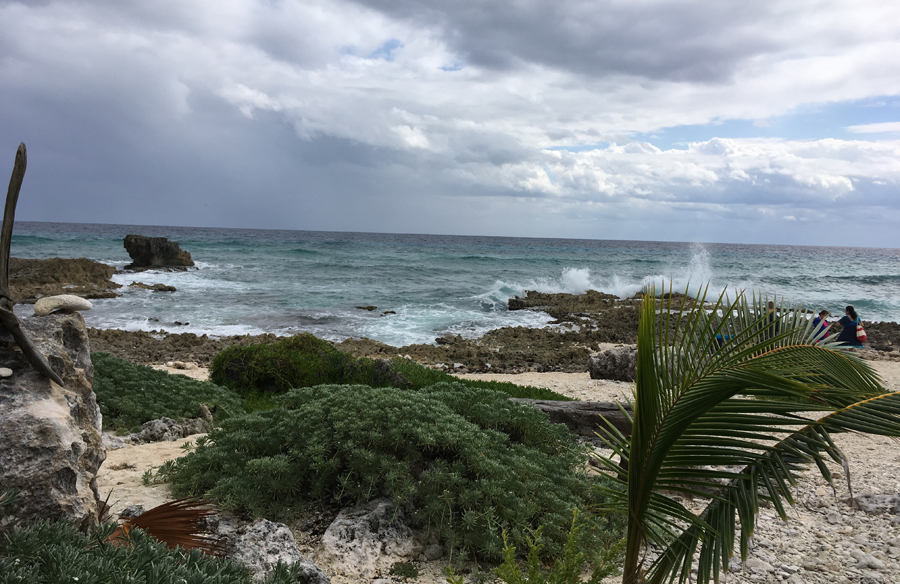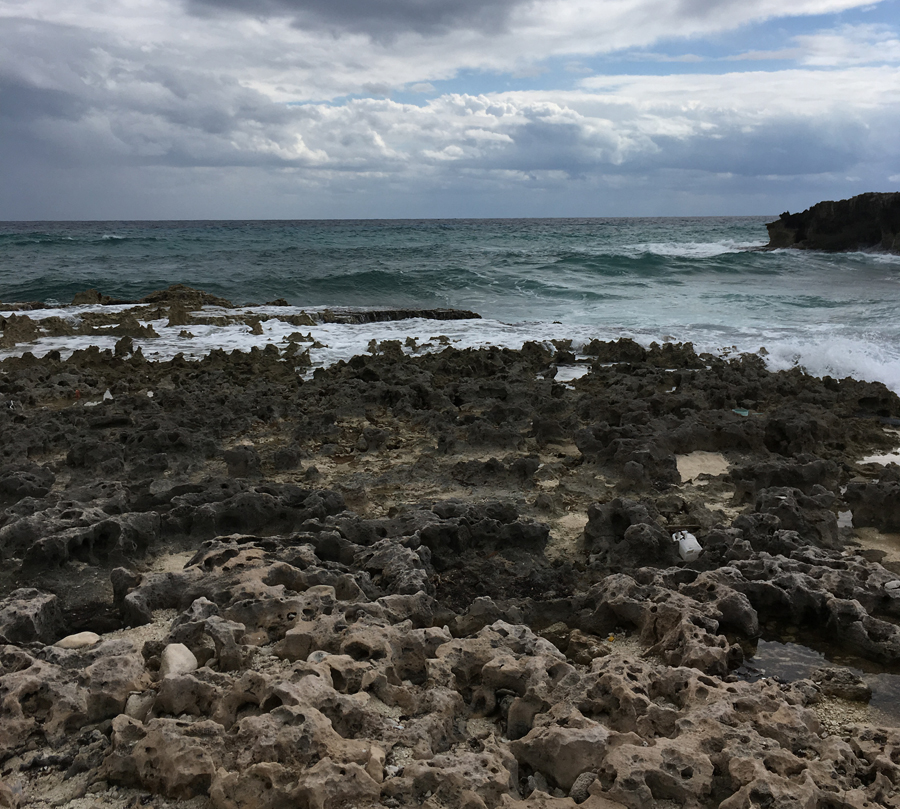 Here's some of the cliffs off the coast — they are apparently very sharp and very slick after the rains… but there were still people walking out there on it.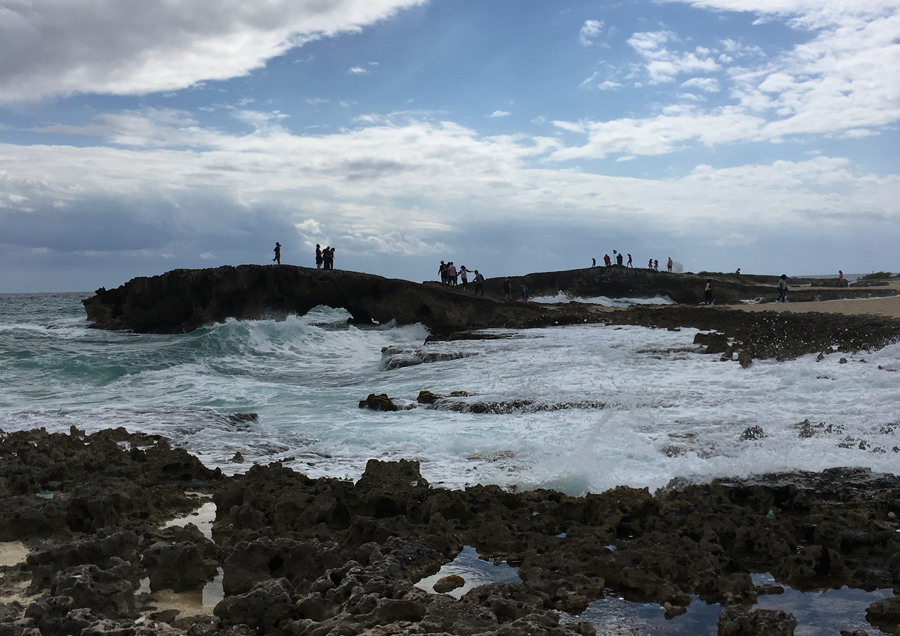 Towel Animals!
Last but not least, the towel animals!
So, it took a while to wrap my head around the fact that everyone on the cruise staff was there to make your time there fun and pleasing. Basically, they were there to serve. That's a little odd to me, but that's the mentality of a cruise, so I rolled with it.
The cutest things, though, was that every day after housekeeping came in, they'd leave us with these towel animals. Like this: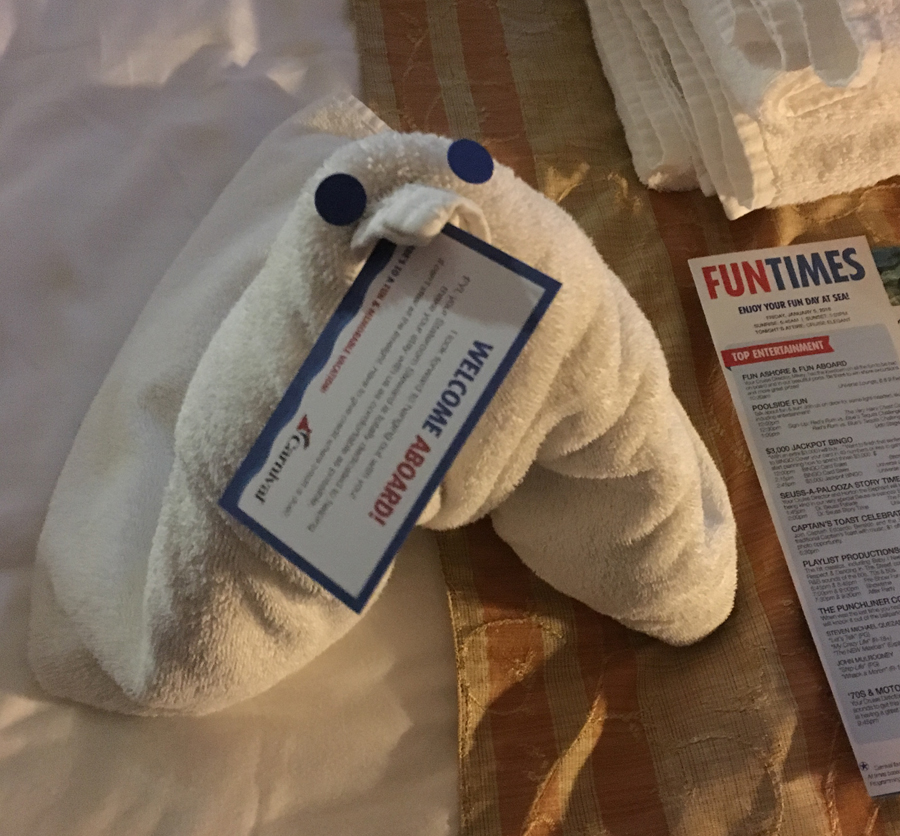 They even provided a class on how to fold your own towel animals and a show called Towel Animal Theater. 😉
So, yes. This is where I've been and why this blog went quiet over the New Years. I hope that everyone had a great/relaxing/fun time as well!
I'll get back to the regular gaming blog content soon enough!
Comments