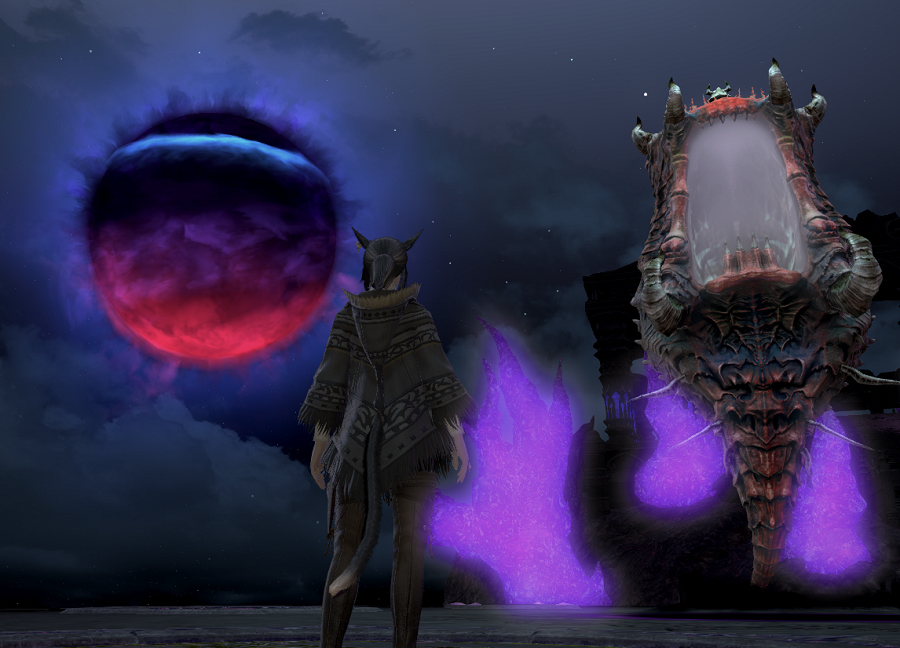 Bl-August 2018 Gaming Goals
First, happy Blaugust everyone!
It's that time again — a new month means new goals to reach for!
I'm not going to go into too much detail at the moment, but I am going to say that things may be in a flux for me when it comes to FFXIV in fairly short order. I haven't talked a lot about the things happening over the past month (nothing bad, persay), but this may be a month when things realign in a different way. We'll have to see how it shakes out.
In the meantime, I'm going to drop goals down here as if everything is normal. 😉
FFXIV Leveling Goals
Level Culinarian to 70 ✓
Level Dragoon to 70
Level Astro (maybe?)
Pretty straightforward and easy to hit. My Culinarian is level 64, so Namazu will take it to 70 with no sweat. Then, I'll only have one more crafter to level to 70! My Dragoon is level 67, so Alliance Roulette should carry me through in short order.
I do really want to work on some of my lower level jobs, like Astro, but we'll see what happens.
FFXIV Cleanup Quest Goals
Summoner – Lv 60-70 Quests
Ninja – Lv 50-60 Quests
Culinarian Quest catch-up ✓
I'm trying this yet again this month. Maybe I'll actually do it this time! I do have a motivation to complete Summoner quests as they have lore information that ties directly into my creative projects at this point. I also need to finish quests for Ninja to unlock all the skills so that I can keep leveling the job in Alliance Roulette.
I'm not sure where I left off on Culinarian quests, so that's something I need to check on while I am leveling it using beast tribes.
Creative Goals
With Blaugust here upon us, of course one of my creative goals for this month is to post as much content as I can and participate where I can. I don't know if I'll be able to hold to a post every day as I really do value taking a break on the weekends, but we'll see what I can do.
I'm also still going full force on my creative RP story project on Tumblr. I still have a whole lot to write for this, so it's going to be competing with my blogging time, sadly. I'm going to try to keep things balanced, but my inspiration has been skewed towards fiction since last month, and I want to hold on to that feeling. It's far easier for me to pound out a blog post than a piece of fiction!
Comments