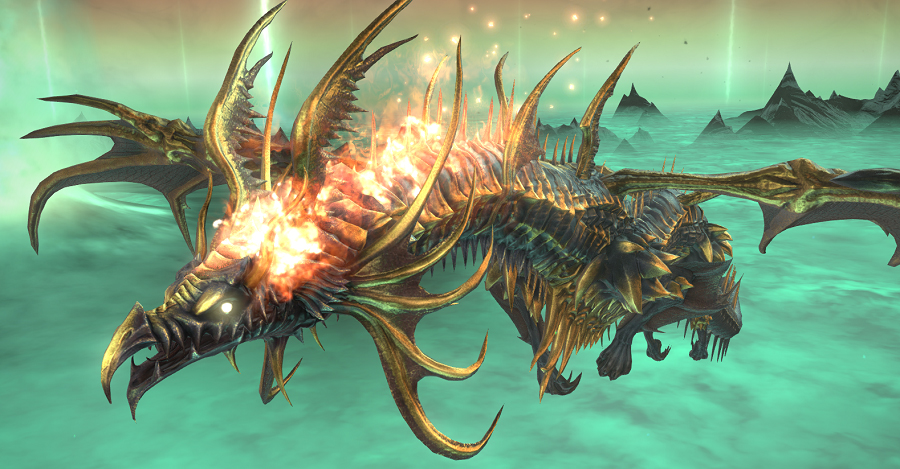 FFXIV: 4.4 Content – Alphascape & Dungeons
Since both Syn and I were out of town the week that 4.4 dropped, I'm significantly behind on clearing much of the content for this patch, and not even close to capping weekly Tomes. Not that I'm all that worried about any of that this late in the expansion life — as long as I have the ilvl to get through whatever story is in patch 4.5, that's all I care about.
I've been true to my promise to remain very lazy during Stormblood after heavily burning myself out in Heavensward. The gear grind has no interest for me, and I've had far more fun doing creative stuff and leveling alts lately than I did last expansion slamming my head against content that stressed me out.
I pretty much do things to see the story and then choose whether it's worth the suffering to run them again. Lately, the intensity and speed FFXIV has been throwing mechanics at players just hasn't been much fun for me, so I've been bowing out of a lot of end game content after a few clears.
Unless something changes drastically, Alphascape is heading the direction of "clear once, forget." While I actually enjoyed some of Deltascape and most of Sigmascape, a lot of that was for the nostalgia. There were probably some pretty disappointed people when Alphascape didn't include some FF7 battles. As of now, nothing I've seen spoiled for me has really interested me as a repeat battle the way Kefka and Exdeath did.
I was sure after watching the video of Alphascape V1 that it was going to be a miserable fight. Thankfully, though Syn, Amoon and I were all new to it, we had some folks in there that really knew what they were doing and we all performed well enough to clear it without any issues.
Our luck didn't hold out for Alphascape V2. Just as many stacking mechanics requiring fast reactions as V1, but our team was pretty fragmented and we had to vote abandon after failing over and over again. We didn't get any further than that, somewhat waiting for the weekly reset (we were trying on Saturday) and somewhat thinking that upgrading gear would be a big help.
So, we turned our attention to clearing the Arboretum Hard and unlocking Expert Roulette instead. Other than a few annoying mechanics on the final boss, Arboretum was a walk in the park next to Alphascape. I've got so much else I'm doing that I'm not too worried about when I clear the raid — it's going to be here permanently from now on anyhow.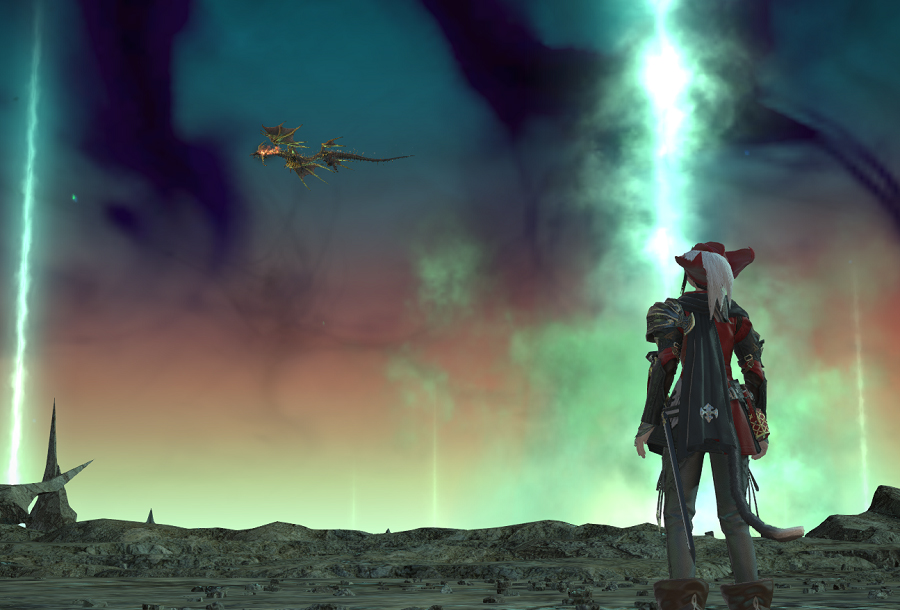 I did buckle down and start leveling my Astro last night through squad runs. I'm probably going to end up kicking myself for procrastinating on it for so long since I jumped from 42 to 44 in one run. Seeing that I have three jobs to nudge towards 50, I'll be seeing plenty of action with my squads, I'm sure.
Aside from that, my RP alt, Amon, has finally finished Stormblood 4.0 MSQ this weekend, and is slowly gearing up to push through the rest of the MSQ soon. It's pretty crazy to have two characters at end game at this point, and I've even been leveling gathering on this alt for some unknown reason. I guess I just really enjoy the feeling of leveling and progress, which is something I've missed (aside from leveling alt jobs) on my main.
We're still having fun on Mateus, building up our airships and establishing our little Free Company, adding a person here or there with no desire to really grow beyond just friends. On top of that, I'm looking forward to the Halloween event and coming of fall all together. It's a great time of year!
Comments