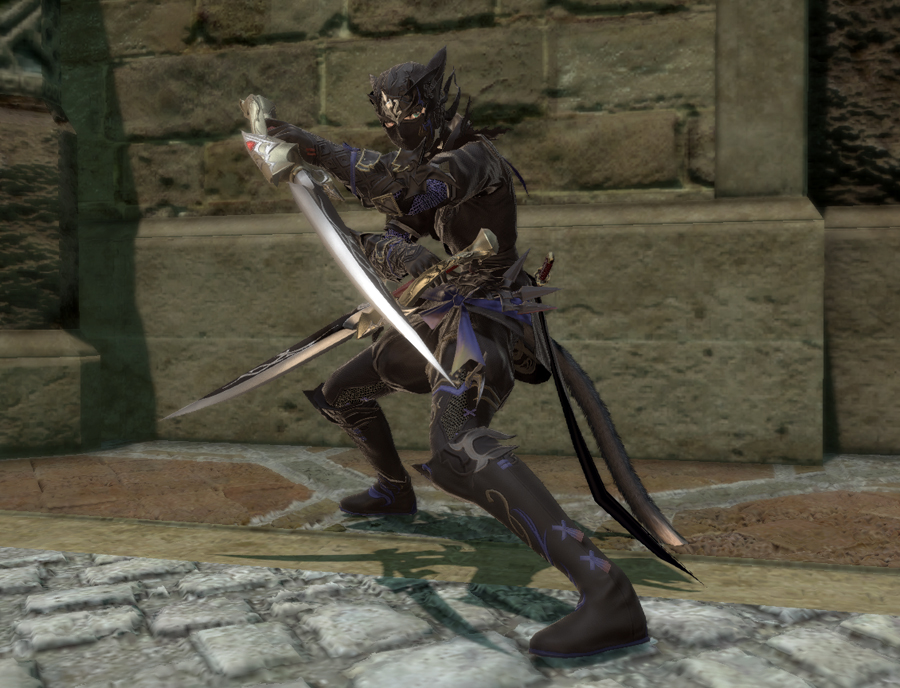 FFXIV: Goal Checkpoints
It's been a pretty tough weekend on my end, mostly because I've been dealing with a family medical emergency that's had me up at the ER and hospital most of yesterday. Things are stable, but I know that I'm going to be in and out of hospital visitation most this week. So my blogging will probably be in shorter form this week, I apologize.
Before all of that, though, I actually manage to knock out a few of my goals in FFXIV on Saturday.
First, I FINALLY finished the Ninja job quests up to level 60! My ninja has been 60 for a while, and because I didn't want to be a bad party member without all of my level 50-60 skills running Alliance roulette, I had to put any further leveling on hold until the job quests were done. I finished them up and got the spiffy armor set pictured above.
Second, I FINALLY finished leveling Dark Knight to 50. This is part of one of my major year-end goals (to get all jobs to 50), and leaves only Warrior to complete. It's taken over five years, but once that's done, I'll have all jobs to 50, as well as a good number to 60 and 70.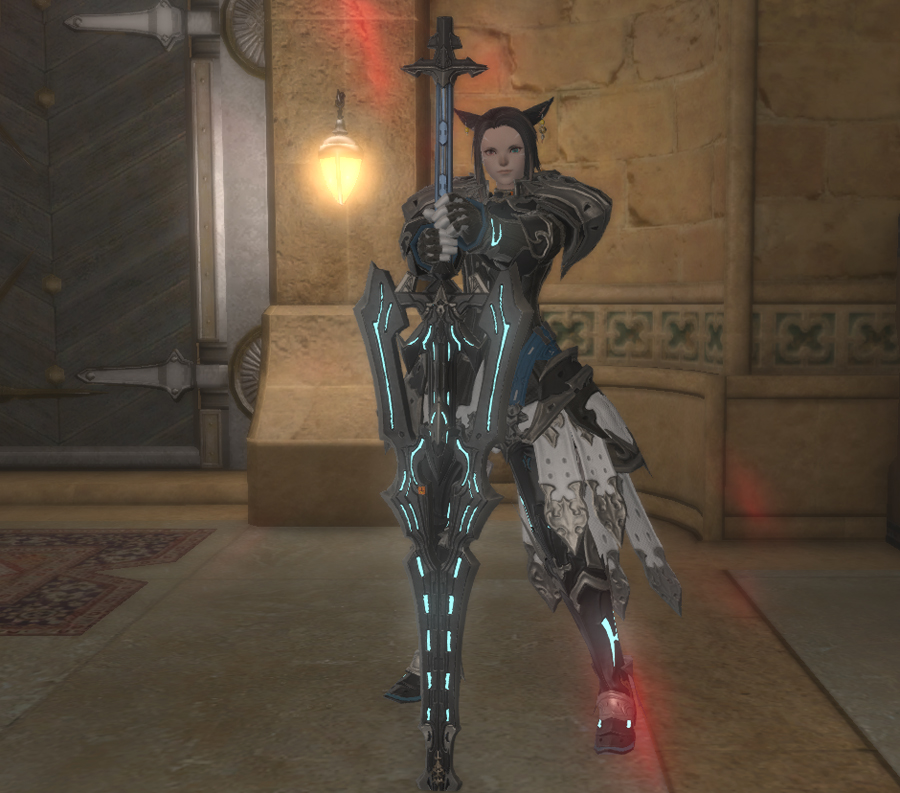 I am going to see if I can focus on pulling Warrior through before the end of this month. It just depends on time and motivation level. It really won't take that long, but I tend to get distracted.
I'm also pushing through levels on my Monk, though much more slowly. I started at level 61 this month, and while I haven't been good with keeping up on Alliance roulettes, I have been doing beast tribes pretty regularly. Last night, I hit level 64, so that's moving along.
I'd also like to set aside time to work on Summoner job quests if possible. I still have a ton of job quests to finish across most the jobs I got to level 70. So even though I hit my goal for this month, there's still a lot to do!
On top of this, I've also reached goals on my RP alt as well. I'll write about that tomorrow, though! 🙂
Comments