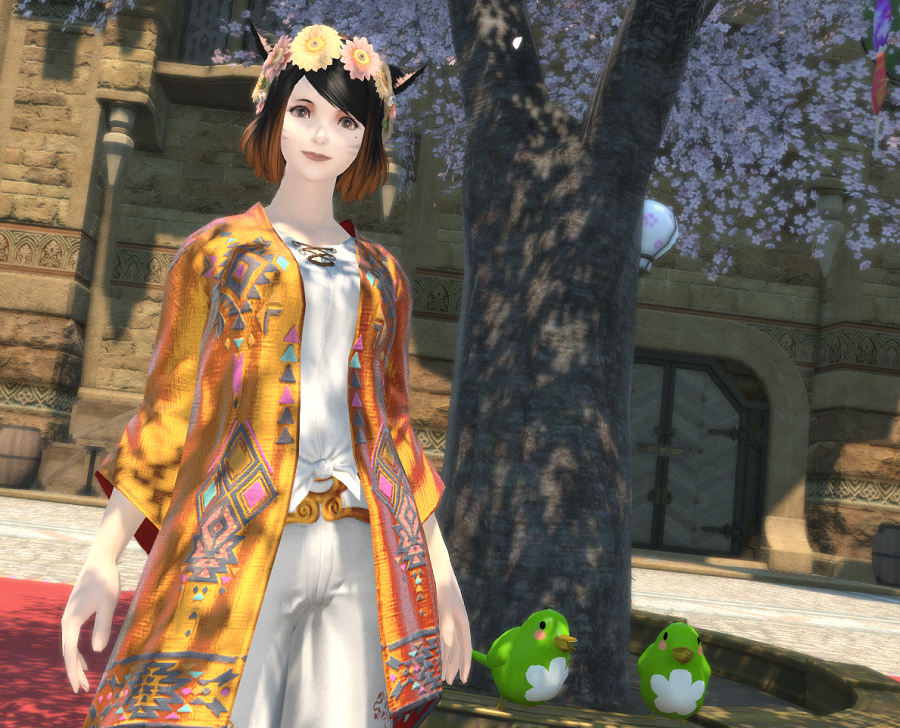 March 2019 Gaming Goals
Welcome to March! 2019 is rolling right along, and I'm somewhat glad to slowly be putting winter months behind. I'm really looking forward to the spring.
And spring has sprung in FFXIV where we had the start of Little Ladies' Day yesterday. Above is one of my RP alts who got herself a full glamour makeover last night, along with the princess flower crown. She seems pleased with the result.
Also, if you preordered Shadowbringers, we got the preorder special items today. Will be scooping up mine – especially that aetheryte earring for leveling alts!
On to the goals!
FFXIV: Main Character
Level Astro ✓
Level Ninja
Finish Summoner Job Quests ✓
THIS is going to be the month. I swear. I'm going to finish those Summoner Job Quests! I know I'll enjoy it once I get into it. It has lore I want to know about and is relevant to my RP. I don't know why I keep dragging my heels on this!
March is the month!
FFXIV: RP Alt
Level Carpenter to 70 ✓
Level Goldsmith to 50+ ✓
Earn "I Made That V" for Alchemist ✓
The top two are pretty much on track already as long as I stay steady with beast tribe quests every day. The bottom will probably take more work, but I progressed nicely last month, so I want to keep the momentum going.
Nintendo Switch
Holy cow… a Switch goal? Yeah. ✓
With the announcement of Pokemon Sword and Shield this week, I was reminded that I really need to keep playing Let's Go Pikachu. So I want to toss that at the wall and see if it sticks.
And… that's it for goals. I'm keeping it pretty light this month. Let me close with a group song heard last night in Ul'dah.


Comments