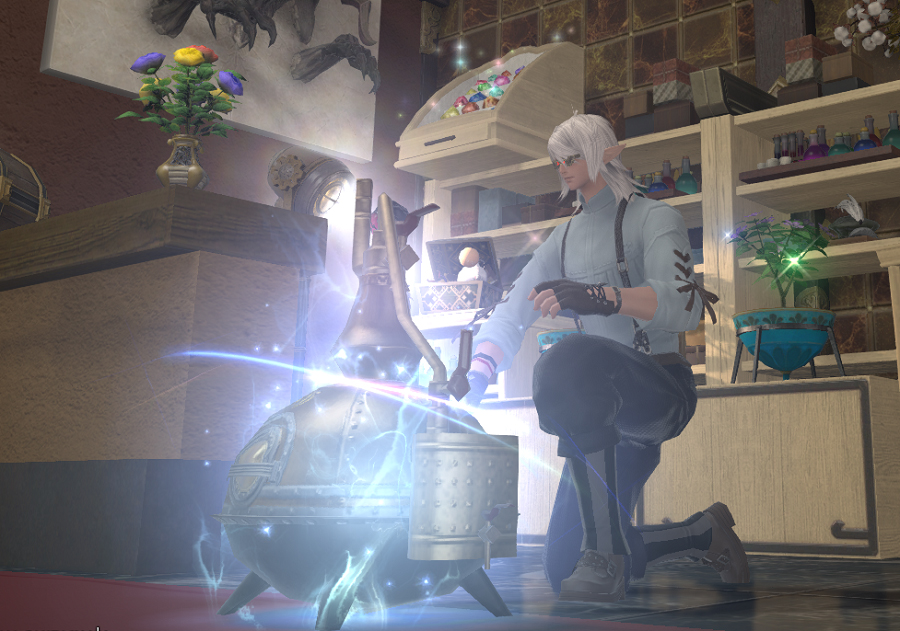 FFXIV: Blessed Cauldronking's Alembic
I don't usually blog on weekends, but this was one achievement that has taken me months to earn, and I'm excited to post about it! I've finally crafted enough items as an Alchemist to earn the Blessed Cauldronking's Alembic!

Considering I didn't start crafting with Amon in earnest until maybe half a year ago, I think this is a pretty nice get. Especially since I was gated by things like having to grow different color and types flowers for many, many corsages over the course of weeks.
It's much more impressive in person, but here's a quick GIF of it.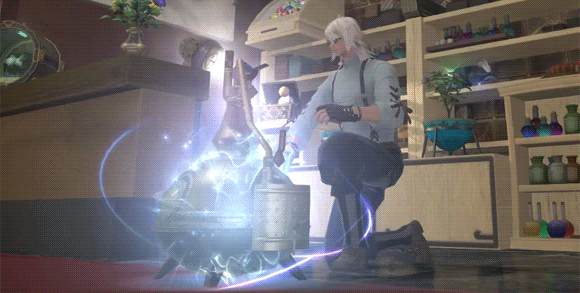 This may not be a huge deal to folks who make crafting their game-lives, but this is my first level 70 blessed tool… and… I think I'm taking a break from crafting at this intensity for a while. XD
Comments