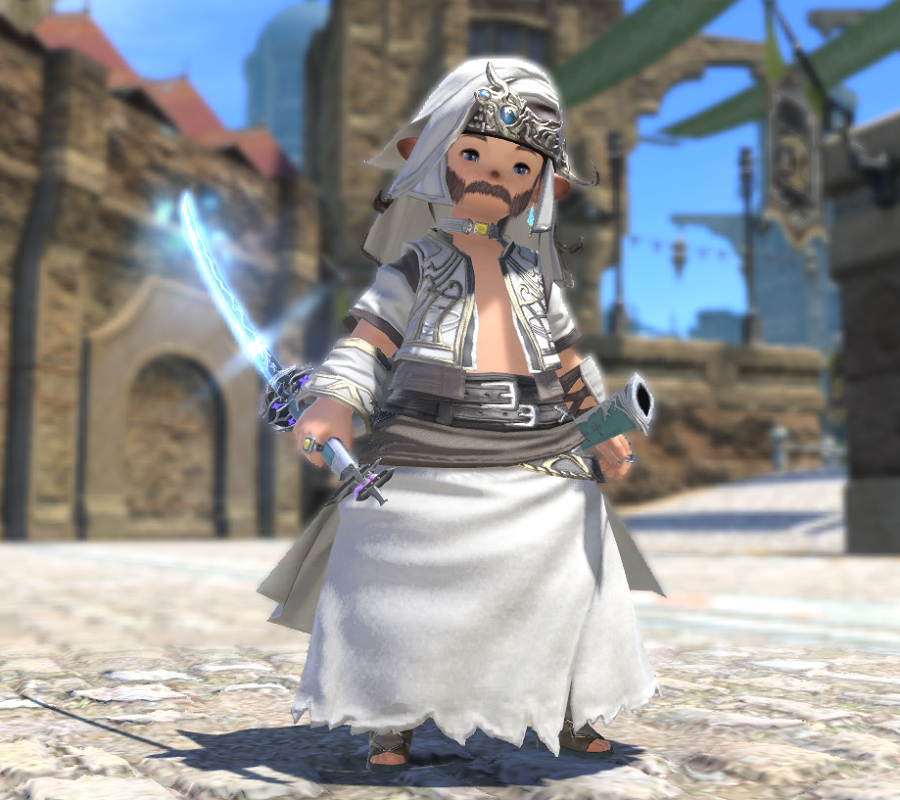 FFXIV: Meeting Minor Goals
I don't talk a whole lot about my side RP alts, but I did set a few minor goals for one this month. I had two things in mind for my Lala Mocho – I wanted to finish leveling his SAM to 60 and to finally unlock PAL (which is supposed to be his main job when it comes to the RP story I'm writing).
I've been running alliance roulette with his SAM the past weeks, and finally hit 60 over the weekend. Pictured above, the white-bought level 60 gear… since Mocho has not completed enough MSQ to get to Idllyshire and buy tome gear.
After that, I switched goals to running squad dungeons to get him to 30 on his Gladiator. That… was a lot of Toto-Rak. The worst part of it was that my squad healer couldn't keep him alive from time to time, even though she was above level 50, and I was not speed running the dungeon. Not sure what's up with Squad AI lately, but I don't remember having this many wipes on my other tank jobs.
Finally, I pushed through leveling, the lvl 30 Gladiator job quest, and unlocking Paladin. I'm holding back getting through MSQ (he's stuck in ARR 2.1 stuff) until I get his PAL to 50, so it's going to be slow going for a while. But the big goals for this month are complete!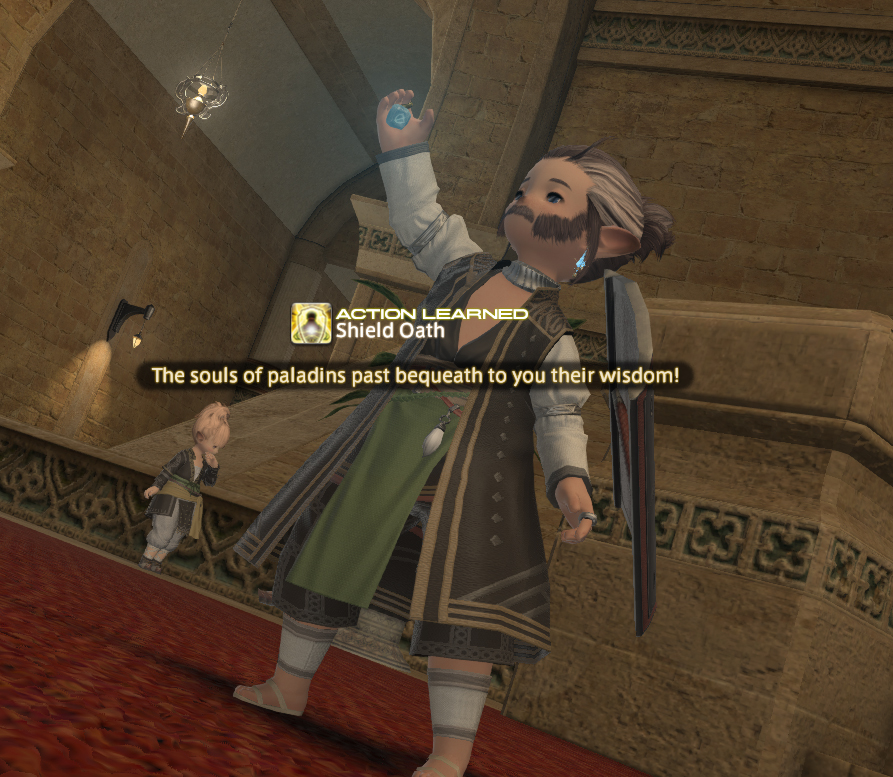 Comments