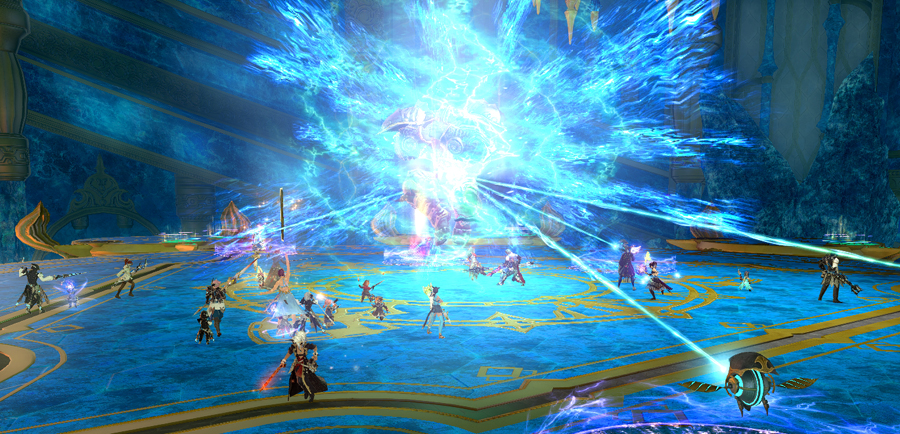 FFXIV: Tales from the Duty Finder: Sad Syrcus Story
Since I've been farming Syrcus Tower for my Pegasus mount lately (only two runs left on my main!), you knew I'd have a story to tell sooner or later. You also know that you've got a jinxed run when it starts out like this:

We had a chatty group, so this initiated some conversation.

So the raid starts. I could tell that DPS was a little on the low side, but we got through the first boss just fine. It wasn't until we got to Glasya Labolas, the second boss, that things went south.
Now Glassy (as I like to call him) is the easiest boss in the raid as long as the raid knows to focus fire him down as fast as possible. This skips all mechanics and just burns him for a fast fight.
However, sometimes you get a raid that divides itself between knowing to burn the boss and trying to kill adds. When you do that, you're at risk of Glassy going into his phase change mechanic.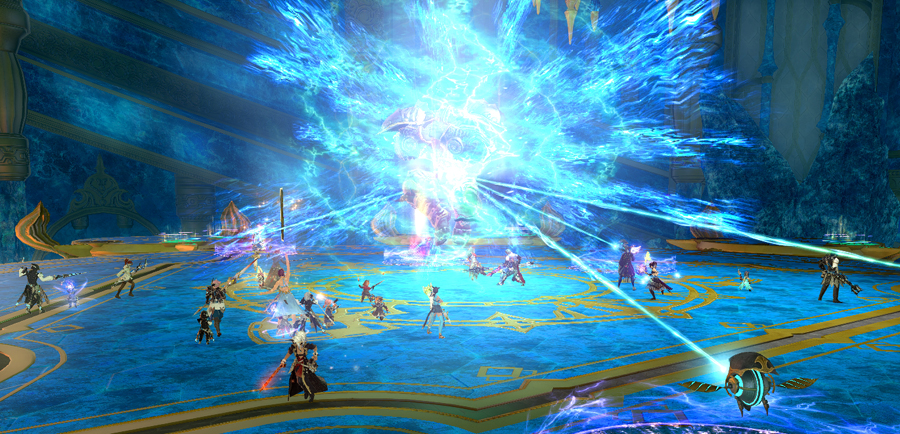 Based on the number of clockworks still alive, he does raid-wide damage. I've seen a raid survive this with one or two clockworks still alive, but this many alive led to this.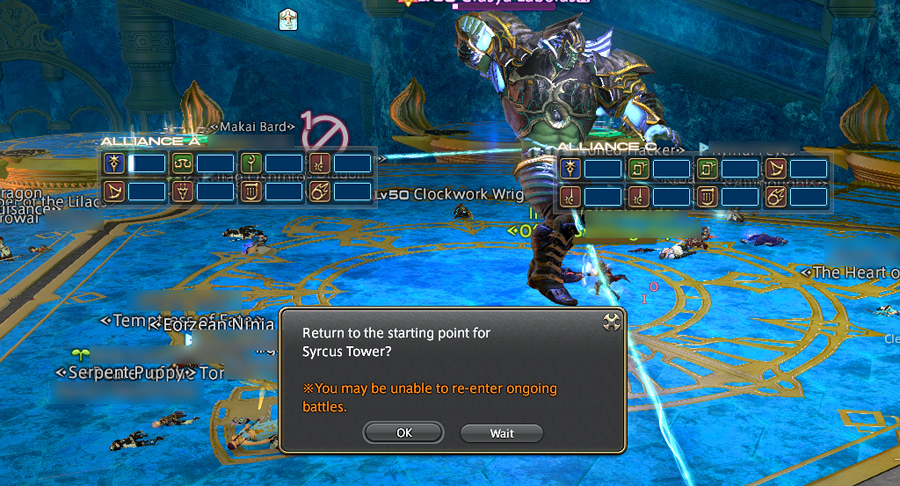 Most people have never seen the actual mechanics of this raid boss… unless you played this back when it was still relevant. And it's pretty rare to wipe to this boss. One or two people killing adds aren't a big deal, but here, the raid was too divided to knock him down before his ultimate.
So we wiped… much to the raid's shocked amusement.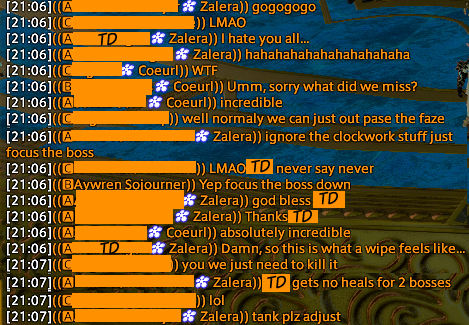 A couple of us explained to burn the boss, and we did just fine the second attempt. It was still a sad (funny) story to see. And everyone was a good sport.

Comments