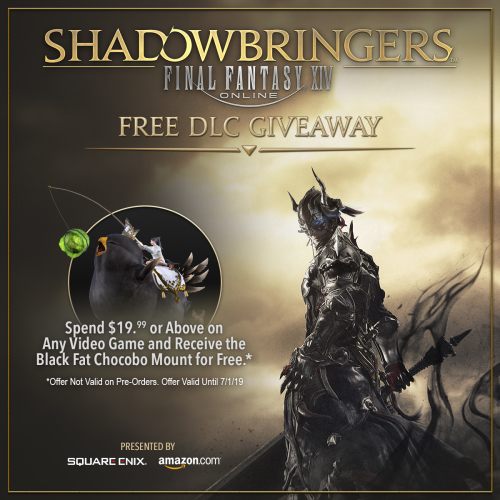 FFXIV: Black Fat Chocobo Amazon DLC
This is a NA only offer that lasts through July 1.
The mount is one per customer, and only one character can claim the mount. Sadly, I learned that it's not account wide like previous offers. 🙁
Buy anything that qualifies and get a code for the black fat chocobo mount in FFXIV. Here's what Amazon states as the conditions: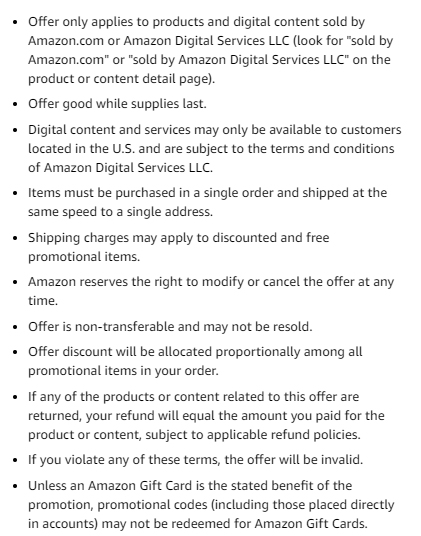 Seems like preorders and some game cards don't count – though the FFXIV Time Card itself seems to qualify. You can double check to see if a game is part of the promotion one of two ways.
On the game page, if you scroll down under Sponsored Products and People Also Viewed section, there will be a section that looks like this:

And on the search pages, if it qualifies, you'll see something like this: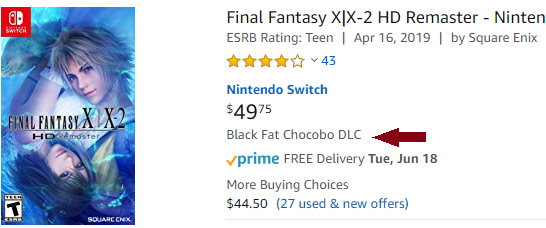 Sadly, most of the games I want are pre-orders. So, I ended up picking up Civ VI for the Switch, since it's on sale right now. Looks like as of tonight, the game is no longer in stock directly from Amazon, so it's exempt from the promotion at this point. Kinda glad I jumped on that sale because there's not a lot of other stuff I really wanted – Nintendo Shop cards didn't count for some reason!
Comments