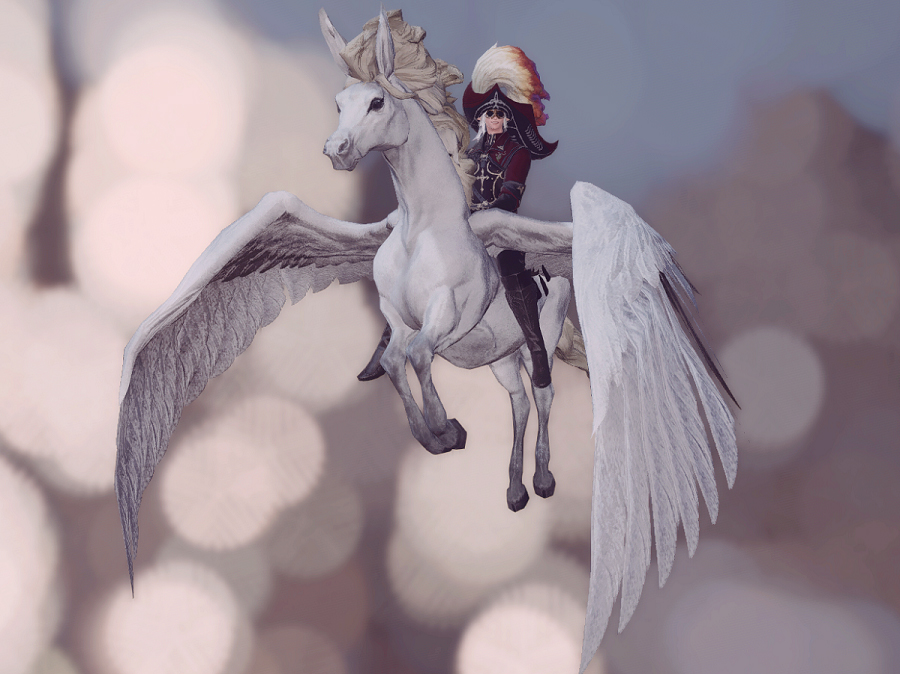 FFXIV: Moogle Tome Farming Concludes
Don't worry, the event itself is still going until Shadowbringers drops. But for me, the farming concluded last night when I got my second Pegasus on my RP alt.
I'd had thoughts of working on another mount, and I might still try for a couple minions, but overall, I think I'm going to take a break from the Syrcus Tower runs. As much as I enjoy the raid, running it 50 times over the past few weeks has given me my fill.
Also, I need to set aside time to work on job quests. This is the only goal I haven't put time towards (again) this month. Leveling on my main is going very well – my Astro will hit 69 tonight and my Dark Knight will probably ding 56. This puts me in a much better spot than I expected to be before the expansion.
If my last remaining tank job hits 60, then I can pick up and level both Dark Knight and Warrior along the way with Gunbreaker. I don't have any notion of actually playing the new tank job, but I'll level it, just like I am all the other jobs.
It's very plausible to get all of my main's jobs to 70 by the end of the year, which sets me up in a good position to work towards 80 next. Especially if Trusts work well for leveling, and beast tribe quests are released for Shadowbringers on top of that.
It's only been recently that I've decided to try to max all my jobs in FFXIV, so I was way behind the curve with my tanks and healers. I'm pretty proud of the progress I've made, especially considering I'm not comfortable taking them to group content.
Comments