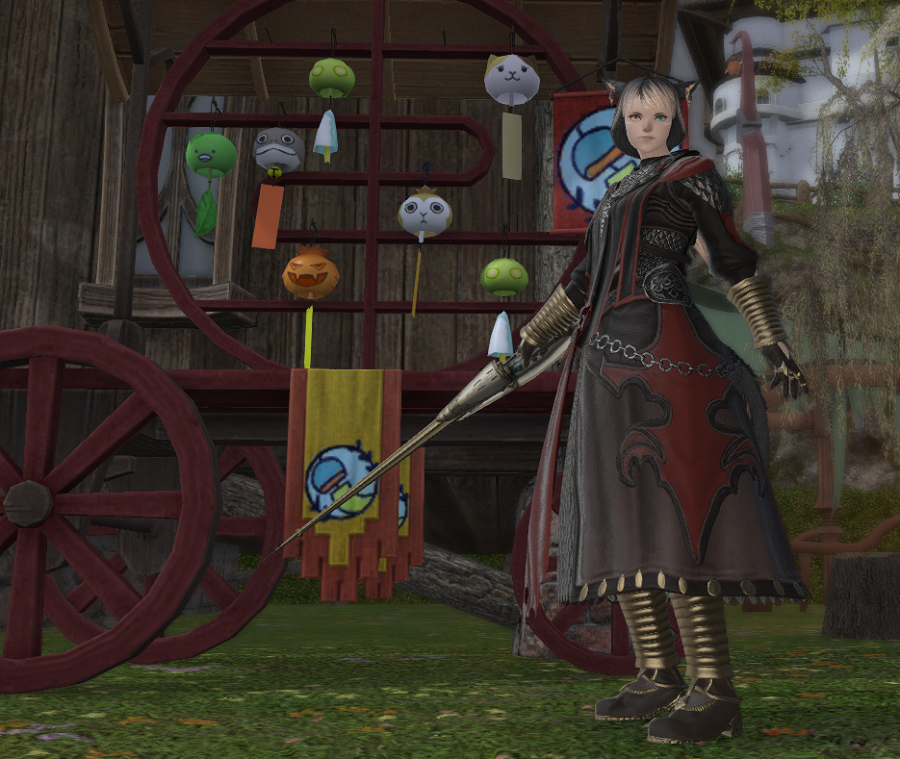 FFXIV: Deepshadow Scale Mail of Casting
I've been trying to keep up with capping my weekly Tomes of Phantasmagoria — you know they're reaching for names when they come up with something like that. While I've been successful the past couple of weeks, it's not always been an easy thing.
I'm not a huge fan of the Expert dungeons this time around (I like the Twinning based on theme alone). They seem to be a bit challenging whenever we have to PUG it. Much of my Tomes were earned from Alliance Roulette, but really come much faster with Expert. I don't even know if you can actually cap if all you do is Alliance every day (I'd have to do the math).
Anyhow, the first gear upgrade I went for was the hardest to get – the chestpiece. It looks like all the gear has this scale mail theme this time around. It doesn't look bad by any means, but it's not my favorite set I've seen from Shadowbringers so far. But maybe that's a testament to the wide variety of gear style we've seen.
Aside from that, I'm still working on leveling my Dark Knight via daily Beast Tribe quests. I haven't done as much gathering/crafting since I've got most of those leveled up. I do still have a way to go on my Carpenter, however, before I get my main's first 80 crafter.
Comments