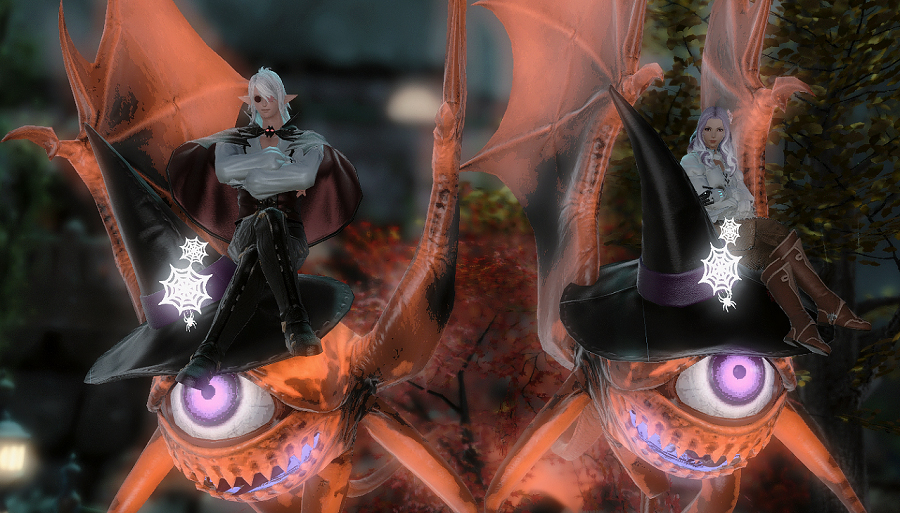 FFXIV: All Saints' Wake 2019
I have a lot of various gaming topics to touch upon from this weekend, but I'm going to start with the most timely and easy to tackle – FFXIV's annual Halloween event. As always, it's a bit of lighthearted fun with an optional romp through the mansion if you want the extras.
This year's reward is a mount – though a bit of a touched-up reskin of an existing mount. It's quite glowy and certainly stands out just fine with a decided Halloween aesthetic.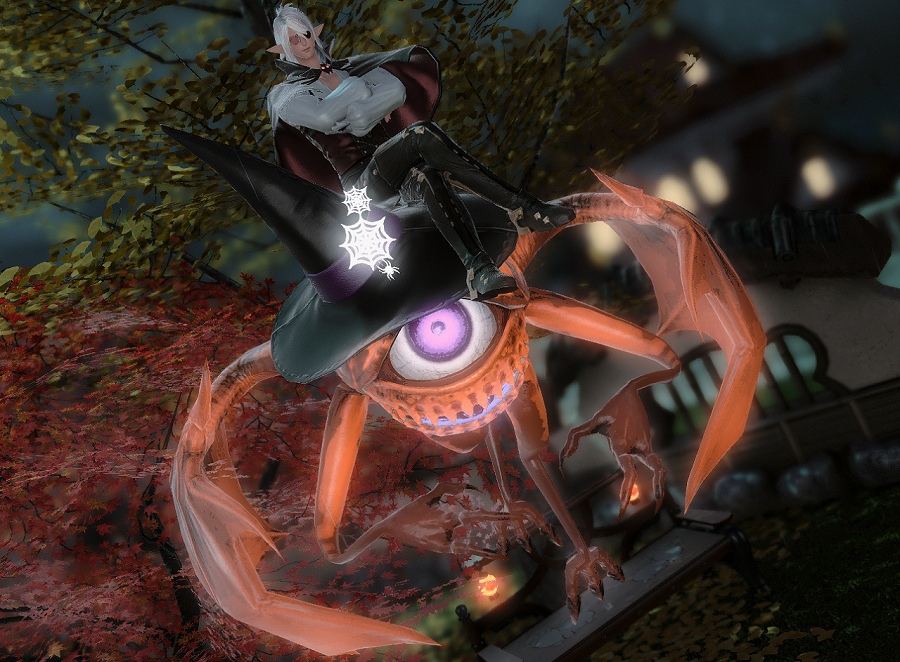 The quest to get it is straightforward and quick to complete. No gathering tokens or FATEs to run, which is always nice when you have as many alts as I do.
Once you've completed this, there's a couple of housing items that you do have to earn tokens for. Indoors, there's a neat little All Saints' poster and for the outdoors there's a carriage – very much a full sized carriage. If you have a small house, it really does eat a lot of yard real estate up, but then, Halloween only comes once a year, right?
The carriage is nicely done, and large enough for several people to sit inside of it. I don't think we have another object quite like it, so even though it is very large, I approve of the design choice due to originality.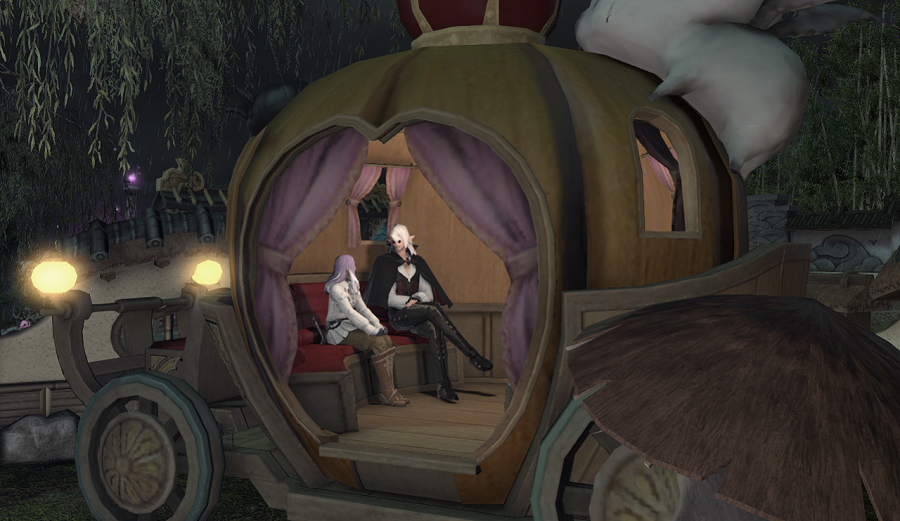 Both items can be earned with one successful run of the haunted mansion, which gives you the 5 pumpkin cookies that covers the cost for both. Keep in mind that the mansion requires a light party of 4 people, and you can queue up for it like a duty if needed.
There's also the other side of the mansion, which is the masquerade. This has been moved off into its own little instance separate from the rest of the mansion runs. You can talk to an NPC to temporarily take on a disguise of a popular NPC – this year sees the addition of characters that center around the original Crystal Tower raids, as well as a few others.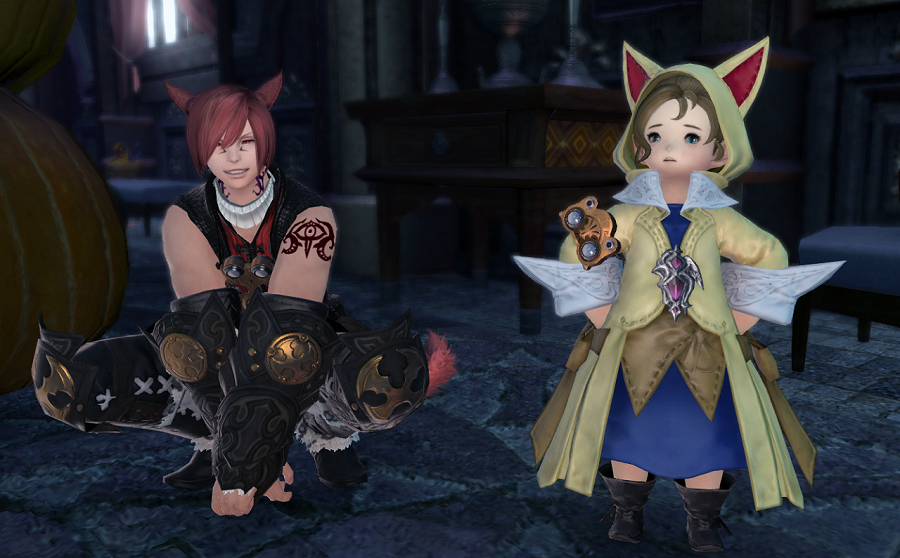 All in all, it's a cute little event that respects your time. If all you want is the mount, you can knock that out pretty fast. Housing items aren't that hard to get and the rest is just fun fluff for those who enjoy that sort of thing.
May as well have a good time!
Comments