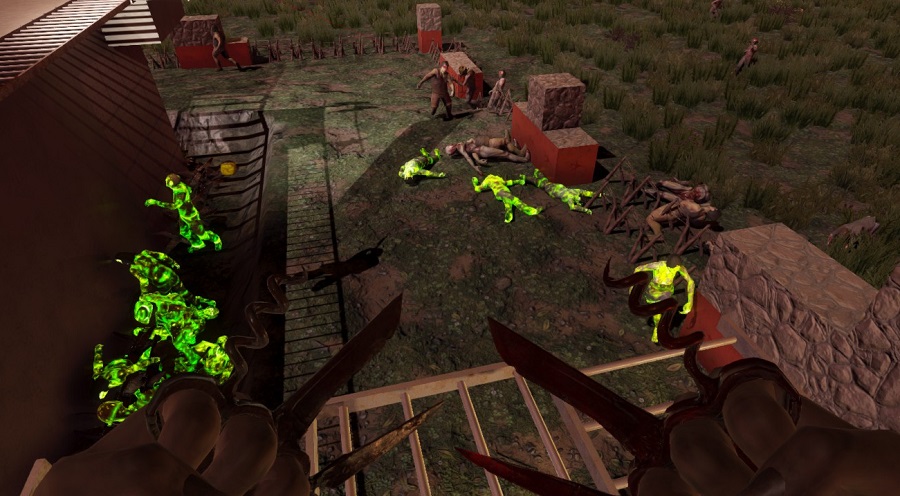 7D2D: Meeting the Demolition Zombie on Night 21
Last night, the posse picked up where we left off in 7D2D on day 21, getting ready for that night's horde. We felt pretty good – we stocked up on ammo, the walls were almost reinforced to the second level of concrete, we were leveled up and doing well.
This horde took us down a few pegs. In fact, I think this was the biggest crisis we've had in a horde since the early days of the game. It was mostly due to the new kind of zombie that I wasn't aware existed – the Demolition Zombie.
To put it into perspective, let's just say the Demolition Zombie is exactly the same as a Minecraft Creeper. It explodes at close range and does a LOT of block damage.
I knew that Amoon had mentioned a new exploding zombie, but I didn't pay as much attention as I should have to this. Oh man. Just one or two of these guys wrecked our base and pretty much had us on the run on a horde night.
We were already pretty hard hit by iradiated ferals that came non stop all night long. We were out of ammo, the stakes were destroyed, and we were trying to keep the walls patched up. And then this guy appears out of nowhere.
My walls just melted, and I had no idea how or why it was happening! In the video above, it shows how this zombie can just demolish a steel wall in a few swings! Not to mention the concrete that we were using, which was not as tough as steel. It's terrible!
Suddenly, the walls were breeched and a stream of zombies came flooding in. Trying to beat back the horde and place blocks to stop it, I heard the tell-tale beep-beep-beep of a bomb and saw the red light on the front of the zombie. I had no idea what this was, but a bomb is a bomb, and that's pretty recognizable.
I shouted into the mic, "It's going to explode!" That's about as much as I could do before it did.
There was no time to react. Pretty much, if you're close enough to see that red light, you're dead. I'm not even sure full health could have saved me. I was at max fortitude and had decent gear for the level we were fighting on. Still was instantly dead.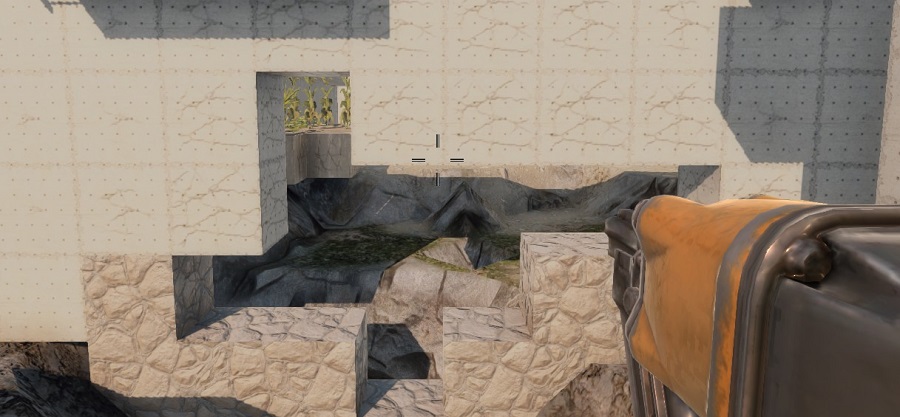 That wasn't the worst of it. Now were were being overrun in our own base, and another one comes strolling through. This one blows up in the front room of our house and I die again. We lose our water supply box somewhere in the middle of all this, but thankfully, the explosion was just shy of the wall where we kept all of our main supplies.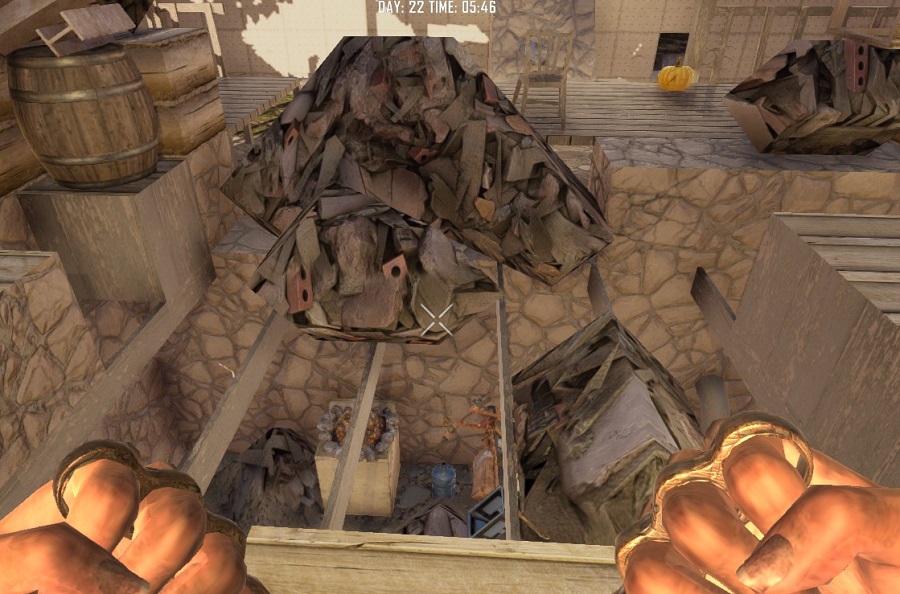 This… was traumatizing.
I'd spent most of my time – hours and hours – in this game building this fort, reinforcing it block by block, only for it to be blown to bits by just two zombies. We were then hunted down by the rest of the horde that hadn't been killed – they don't stop running when day comes. The only way to get away was to lead them away from base and die to respawn back home.
I won't lie. I was pretty discouraged. But now that I watched that video above, I understand why everything went to pieces. I'm not sure how I feel about this Creeper Zombie – yes, it makes it challenging… and I don't mind a little challenge.
But we choose to play on the easiest level because this has also always been somewhat of a casual and laid-back experience. We have always been able to pick and choose the kind of frustrations and dangers we deal with. And this one zombie has thrown all of that way out of balance. Even level 10 fortitude did nothing to help against it, no steel walls can hold it out… and I think that's a pretty cheap kill.
This might be the first time I've really felt frustrated by 7D2D's design choices. I've rolled along with a lot of the changes they've made in the many, many years of alpha I played. Even when things were buggy and broken. But this is just not balanced gameplay. Not when the whole idea of the game was to build bases to withstand hordes.
Anyhow, I'm sure we'll sit down and figure out some other way to handle it, but after having spent so much time already building one base, I'm not sure we have the resources (and me the energy) to start over on something new. For now, just going to lick my wounds… at least the Posse helped to rebuild the base – I think they felt bad for me.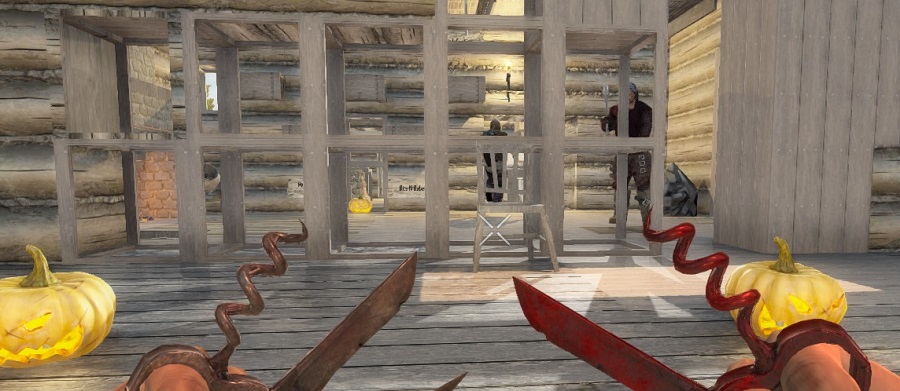 Comments