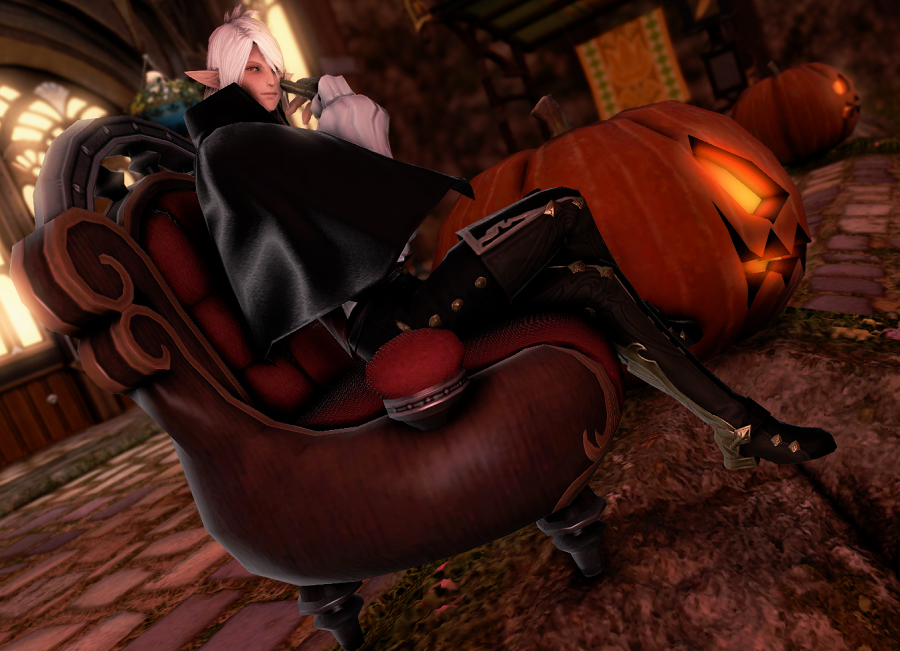 Happy Halloween! October Gaming Goals in Review
I have a lot to talk about with FFXIV Patch 5.1, but I'm going to hold off until next week to give folks time to play some of it themselves. In the meantime, let's talk about goals!
My goals were pretty light this month, and likely to be light next month, too. I have a lot of things I want to do thanks to the new patch, but most of it overlaps with my main goal, which is to get my jobs to 80 for the Amaro mount.
Before looking too far ahead, time to look at what I did this month.
Major Goals
Earn Mogtome mounts (Main & Amon) ✓
Level Gunbreaker to 70 ✓
Level Dancer to 70 ✓
Continue leveling crafters with weekly Scrips (Main & Amon) ✓
Thanks to the Mogtome event, I blazed through leveling my Dancer, along with the Gunbreaker. I still need to do job quests for both jobs, but the hard part is done, and all of my battle jobs are at least level 70 now! I also did all the Mogtome farming for mounts that I wanted, as well as soloed a few ponies on my main.
I'm still working on leveling crafters, and will be for a while, though after patch 5.1, that's gotten a ton easier to do. And with the new changes to desynth, my scrips can finally be put to something a lot more worthwhile. I'll talk about this in another post.
Possible Goals
Make progress in Shadowbringers on Tai ✓
Make progress in Stormblood on Zuri
Level Zuri's fishing ✓
Decorate my main's house
While I did make some little progress for Tai in Shadowbringers, poor Zuri is still stuck in Stormblood for now. I did level Zuri's fishing, which has become absolutely trivial after patch 5.1. I'm kinda glad I didn't work too hard at it before this patch.
I did not get to decorate my main's house (aside from the yard). I was considering upgrading to a larger house with the housing release, so I held back on decorating. Well, that didn't happen – I'll talk about that in another post. So I guess I'll be looking at decorating next month, which is fine.
Nintendo Switch
Make progress in Link's Awakening
Ring Fit Release ✓
Sadly, I did not continue to make progress in Link's Awakening. With a new Pokemon game coming out soon, I'm going to have to really make an effort to try to progress in this game before I lose momentum.
However, I did get my Ring Fit, and I have played it for several days. Not as much as I'd like to, but I am level 11 now! I do have things to say about that, and keep meaning to write a post but… yeah. That's for another day. Gosh, I'm saying that about too many things. I guess I best start writing some posts soon!
Comments