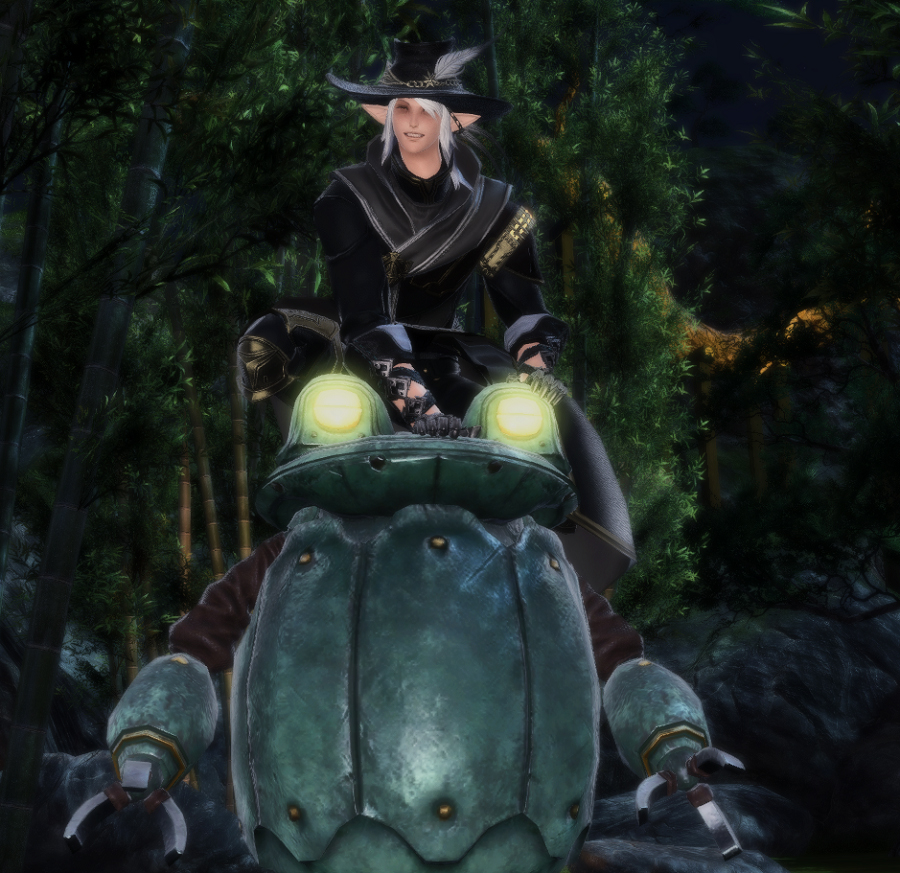 FFXIV: Let's Talk About 5.1 – No Spoilers!
There's a whole lot to say about FFXIV Patch 5.1, even without talking about any of the MSQ. I've finished the story, poked around at the new crafting and gathering, am working through the new Beast Tribe quests, completed the new 24 man raid, and have a good feel for what all the new changes are. Overall, I'm pretty happy with Patch 5.1.
This post is going to just brush over things at a high level. I'll talk about the raid and MSQ on its own later.
FATE Activity
As you can see above, Amon finally got his second Formidable kill last night, which was enough cogs to finally buy the Ironfrog Mover mount! This is namely because people are back out on the maps and doing FATEs again.
New gem rewards are out there, and with folks doing FATEs and hunts, it's been a much easier time to clear some of these. I still need this mount on my main, and have yet to try the Frog Suit FATE (I did see it called once this weekend, but was too late to get there on time), but I'm happy these are getting triggered and done again.
Pixie Beast Tribe Quests
I won't go into any spoilers about these quests, but so far, I've been impressed with the depth of the lore we're getting from them. The point of Beast Tribe quests has always been to expand on lore that normally wouldn't be touched on. But something about these quests feel a little different in structure.
Maybe it's because we're building up a full instance instead of just making small changes to the area the pixies live in. I'm not sure what it is, but I also feel these are more structured and somehow deeper. I'm not going to look into it too much, though and just enjoy the ride!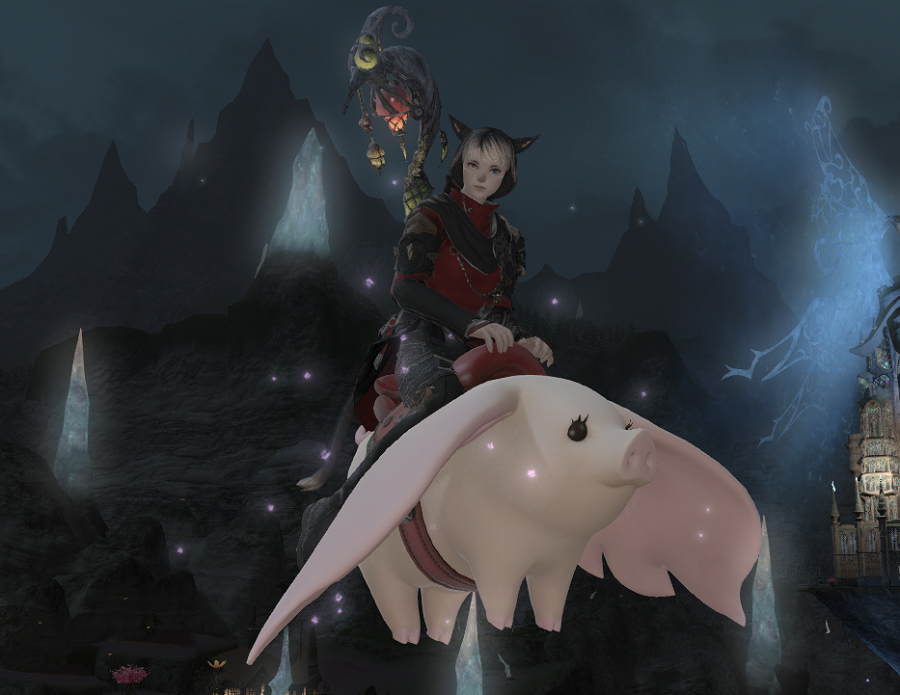 Crafting and Gathering Changes
Holy wow… the changes to crafting and gathering. Pretty much all of my crafting hotbars were wiped out since so many skills were removed. Crafting became a completely different animal, and I wasn't sure I was going to like that… at first.
Now that I've actually crafted some and tried things like the new deliveries, I feel okay with it. At my level, at least. I'm not sure what crafting is like under level 70. Not that it really matters because…
Crafting and gathering leveling has seriously been sped up to the point of insanity. Grand Company turn-ins, weekly script turn-ins, Ixali quests, leves…. they've all been buffed to given an incredible amount of XP.
For example, I'm leveling Zuri's Fisher. She was level 31 when the patch dropped. Doing nothing but daily Grand Company turnins and the normal Fisher quests, she was getting 2-3 levels a day for a one HQ fish turn in! She'll likely be level 50 today.

That's just… buying a single fish off the marketboard and turning it in. Fisher leveled. That's crazy!
I'm not fully sure how I feel about giving players this fast of a track to leveling crafting and gathering. I agree that days upon days of Ixali quests and leves were tedious and something better had to be done. But this was quite the turn-around.
I might even humor the idea of leveling more crafters and gatherers on alts…
Ahem. Let's talk about Gathering improvements.
The Sneak skill is amazing! It turns on automatically (when you switch to a gather job outside town). No speed reduction. Use it all the time, even mounted. Nothing sees you as long as it's not 4 levels above you. As a level 80 gatherer, that means nothing sees me. I haven't tested S ranks yet, though. 🙂
How about that Auto Gather? Oh man. The most chill way to gather ever. Can even gather HQ with it. Why are you not out there gathering right now?
Instant sight skills that are always on. The fact that things you never gathered before are no longer hidden and have stupid hard 15% gather chance until after you gather them the first time. So nice!
I spent a good bit of time gathering for my crafting leves last night and it was a dream come true. Speaking of crafting leves… I shot my main's Alchemist from 71 to 80 last night without breaking a sweat. Granted, I did already have some HQ mats left over from when Amon grinded the very same leves, but… the difference from that experience to this one was just incredible.
Desynth All the Things!
The other huge change was in Desynthesis. They removed all the point limitations. They removed all the level limitations. You can now desynth anything and everything no matter what level you are vs the level of the item. And this is incredible!
There were a number of items that were blues and greens that I've been carrying around and didn't realize the game wasn't allowing me to turn into my Grand Company. I hunted those down, and started buying gear pieces with all my Scrips since I have nothing else to do with them…
…And I just went nuts on both my crafting characters desything everything.
In fact, Amon, who had not desynthed a single item before this patch hit an achievement…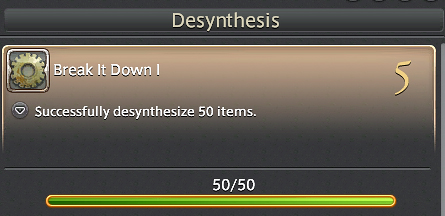 That was just clearing out inventory, and desything scrip gear in the space of like 15 mins. Not only that, but I find many of the mats I'm getting back from this process, especially fieldcraft demimateria, are selling really well. I don't know how long that'll hold true once other folks start breaking things down, but this weekend was nice for sales!
Other Odds N Ends
Aside from that, I've been knocking out goals left and right this weekend. I finished all my Dancer job quests on my main. Now all I have left are Gunbreaker quests.
I also blew through the 5.1 content on Amon in order to unlock the new crafting scrip turn-ins.
I'm full-up busy running beast tribes and Nuts hunts for the new mount every day on both characters. And I might work on PvP a bit in the future to get more of the new glamour gear. So I'm pretty content with this patch overall for what it does to give me interesting content.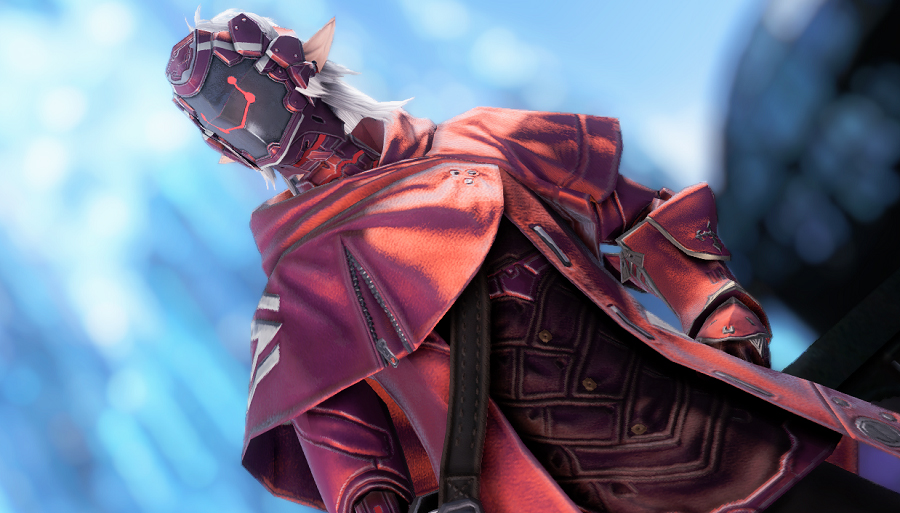 Comments