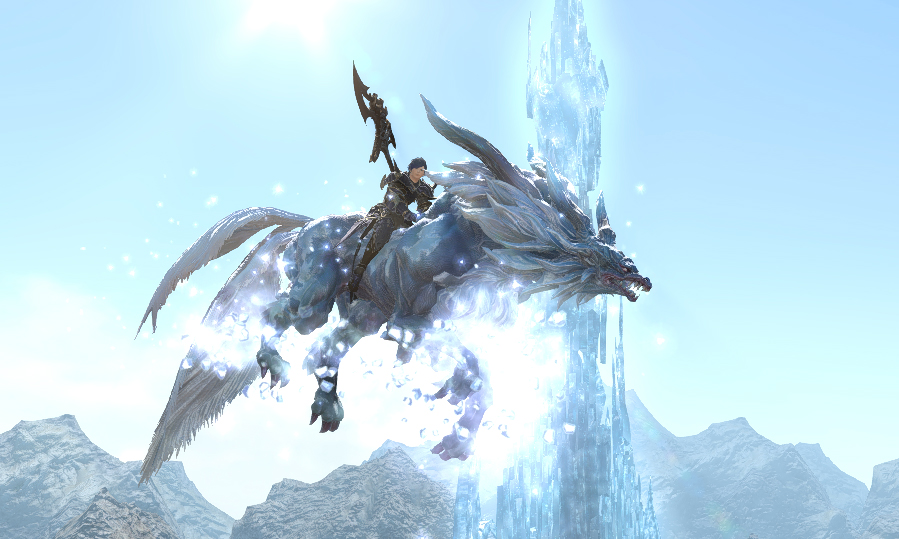 November 2019 Gaming Goals in Review
And just like that, November is gone and December is almost here. Wow!
Overall, I'm pretty pleased with the progress I made for November's goals. A few things slipped through the cracks, but other things took their place. So it's all a bit of balance.
FFXIV Goals for My Main
Daily Pixie Beast Tribe Quests ✓
Daily Nuts Hunts (For New Mount) ✓
Finish Dancer Job Quests ✓
Finish Gunbreaker Job Quests ✓
Level Crafters with new weekly Scrip turn-ins ✓
Get Eden Weapon for Red Mage ✓
Upgrade Gear with Factory Coin Drops ✓
Decorate House (?)
Clean up Shadowbringer Quests ✓
I finished up all of my job quests (woo!), got my Eden weapon, completely leveled Black Mage through beast tribes and hunts, and finished leveling Weaver. I also finished max rank with the Pixies and got the new hunt mount.
In the meantime, I've been cleaning up Shadowbringer quests here and there. Not a huge effort for that, but I have done some work. I actually did do a tiny bit to decorate the house – found new walls I liked, and I'm toying with the idea to work on a cabin design, which would be good to work on through winter.
FFXIV Goals for Amon
Finish 5.1 MSQ ✓
Daily Pixie Beast Tribe Quests ✓
Daily Nuts Hunts (For New Mount) ✓
Level Red Mage ✓
Level Crafters with new weekly Scrip turn-ins ✓
I did all of this with Amon as well. Finished 5.1 MSQ, max rank Pixies, hunt mount, leveled Red Mage using those, and leveled a crafter from scrips. I haven't been hitting Ishgard to level up my higher crafters for some reason. I guess I'm more interested in the fluff.
FFXIV Other Goals
Progress Tai through Shadowbringers ✓
Progress Zuri through Stormblood
Level Zuri's Fishing & Fishing Retainer ✓
As you can see from the picture above, I have been making progress with Tai in Shadowbringers – I unlocked flying in Lakeland, and as of last night, am working through quests and MSQ in Ill Mheg. Will likely Trust through Dohn Mheg today. And while I never look forward to the Titania fight, I believe that might be around the point that Pixie tribes will open up for him, too, which will help with his leveling.
Zuri didn't see any progress in Stormblood (no surprise there) as it feels like I need to focus on one character at a time when it comes to making it through content. And I'm just never thrilled to be going back through Stormblood again.
But, I did level her fishing to 72 through almost only fishing turn-ins by themselves. It's starting to slow down and get a bit more costly at this level, and she's nowhere near being able to fish in Shadowbringers yet, so I may put this on pause until she gets closer.
Nintendo Switch
Defeat next temple in Link's Awakening
Ring Fit leveling
While I didn't play either of these games much in November, I did put some time into the new Pokemon, which I knew I would. I've earned two badges so far, and spent more time than I should breeding and trading. That always happens. For the most part, I've enjoyed the game and should probably write about it sometime. I want to make sure I keep making progress in December!
Comments