I know that in the scheme of things, I'm way behind on this. But as of last night, all of my crafters on my main are now level 80!
I really should have done this long ago, especially with Ishgard crafting making it so easy to blitz through levels. It's just a case of me being lazy (and now I'm somewhat paying for it).
I've recently decided to put a lot more effort into crafting and gathering for my main. In fact, I picked up a full set of facet gear and plunked down the gil to start melding it up so that I was relevant enough to be able to craft the newest battle gear.
This is actually the first time in the history of playing this game that I've been in a place that I could craft the newest stuff. I usually don't bother with the overmelding, and stick with the scrip gear. But this time around, I really like how the Neo-Ishgardian sets look… and… well… glamour wins all in the end.
So now I need to keep building up my stats so that I can make some of my money back. Part of this was because I've been so careless with my scrips in the past, too. I was doing the weekly turn-ins, but using it to level my jobs and blowing the yellow scrips on desynth stuff. I could kick myself now because I should have been using that for materia and melding up a good set of gear.
I'll get there eventually, and I hope that I'll be able to maintain gear that makes it possible. The nice thing about being able to craft the 480 gear is that I don't have to worry about running extra dungeons for tomes on my alts. I can just craft them a set of gear (I don't care if it's HQ) and throw it at them so they have the ilvl required for whatever content comes next.
Heck, it's tempting for me to do it for my main simply because that means I don't have to run stuff every day. I tell you what… last night's Dun Scaith for Alliance Roulette almost makes me want to do just that.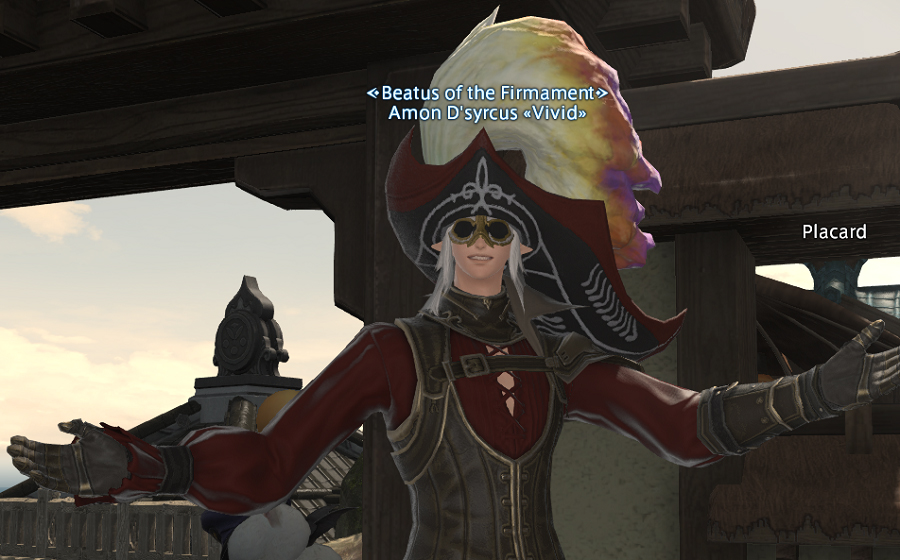 In other news… I think I might have some ideas for a backstory to my main. We'll see. I don't think I'll ever RP her, but it would be fun to have a story for her.