So, despite the fact I tell myself I don't need any more new games, I just dropped some money on this huge and amazing bundle at itch.io. I know a few bloggers have been talking about this already. But if you haven't had a chance to check it out, there's still three days left as of this post's writing.
First of all, it's for a good cause. Second of all, it has a number of good games – some that I own, but also some that have been on my wishlist for a bit. A sample of some…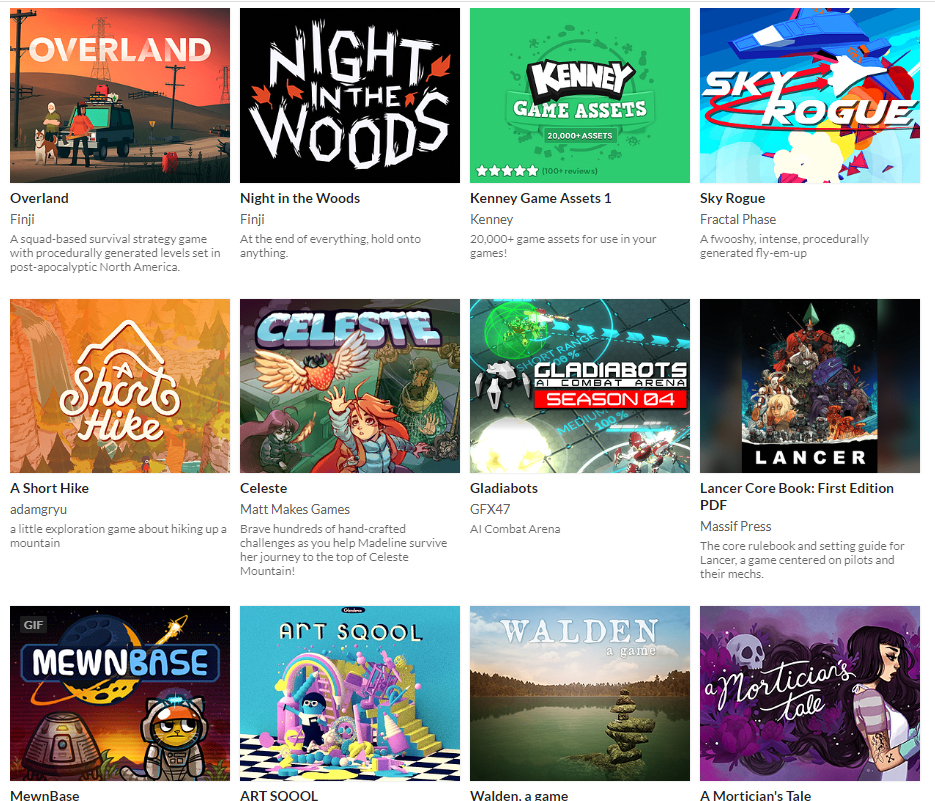 But even despite the games that I know on glance, there looks to be a lot of really neat games I've never heard of before. Not only that, but there's also some pretty cool game making assets and even coding engines. And some things you probably wouldn't even expect – like this Hex Kit – need to make maps for your tabletop RPG, it's got you covered. Pretty cool!
Anyhow. I have no idea how I'm going to sort through this bundle and find time to play these. This library now completely overshadows my Steam library, which already felt huge. On the other hand, I've been wanting something to springboard from to get myself blogging here again. So maybe I can pull together a plan to explore this bundle and get back into the swing of writing again.