So the second season of the Ishgard Restoration has come to a close. While it was pretty fun to take part in a mass of gatherers and crafters bopping around the Diadem, I feel like I've seen my share of all of that for now. The season is just long enough to get stuff done but not over-staying its welcome.
In the end, I ranked 29 in my chosen crafting job and 52 as miner.

I did put some time into this project every day, though the last few days have been a little lighter than others. I'm also content that I've earned or bought every scrip reward that I wanted to pick up. The exception is some of the housing stuff – I don't really have a need for Ishgard-themed furniture – and I still did not decide whether I wanted the Ufiti Horn bad enough to fork over that many scrips. So that's the last item to work toward if I decide I want to.
However, I have a couple other characters whom I'd rather pick things up for instead. So if I dive back into Diadem, it will likely only be to work on things for them on down the line.
I also was surprised to earn the achievement that gave me the Malone minion – apparently I broke 50K points on my miner! As you can see above, I'm nowhere near that on my crafter, but I was quite happy to take this little fellow home.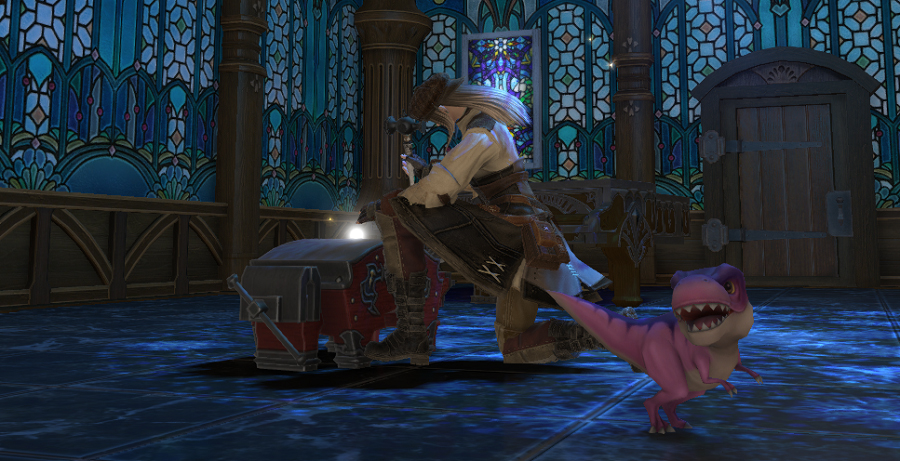 With this season over and done with, I'm on to other projects now… namely earning some Late Allagan Glamour for one of my alts through PVP roulettes. There's always something new to work on, I promise.