One of the things I've been looking forward to with the string of holidays coming up is decorating my Second Life cabin this year. Living in one of the Linden neighborhoods, there are some rules about how soon you can put decorations up and how late you can leave them up – no Christmas lights in March, folks!
Friday, I sat down and started poking through all of the Halloween decorations I've stashed away for years in SL. I discovered that most of these were the freebies that the Lindens give every year in a pack. These are nice enough, but more high prim than I could afford with the amount of decoration I've already put towards my cabin.
So I went on a Halloween shopping spree and came up with a number of really cool things on the lower prim side. I still have room for a bit more, but I generally don't like to use every last prim if I can help it — need to have some rez room, after all!
The outside got most of my decorations, naturally, from the awesome fog covering that hovers over the ground to spooky trees that chuckle darkly to black cat light strings and a welcome mat with a sound bite from the Haunted Mansion. This was all great fun to put together!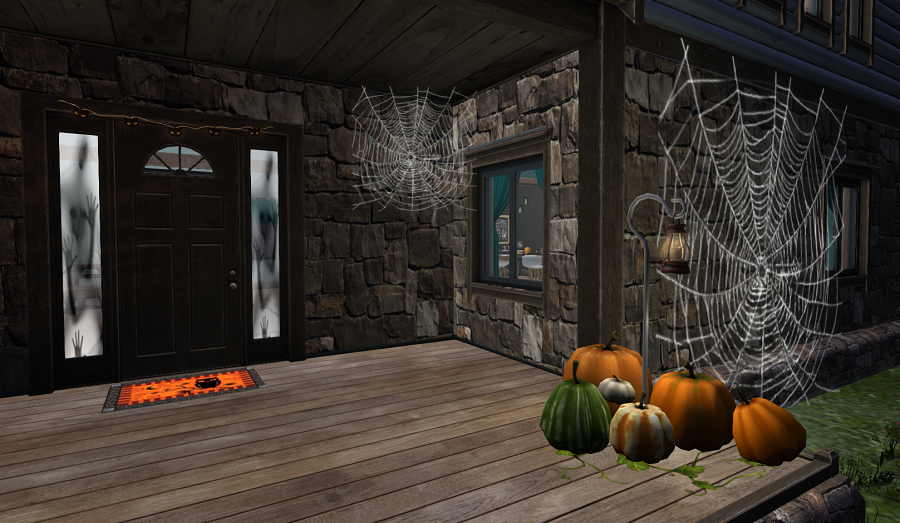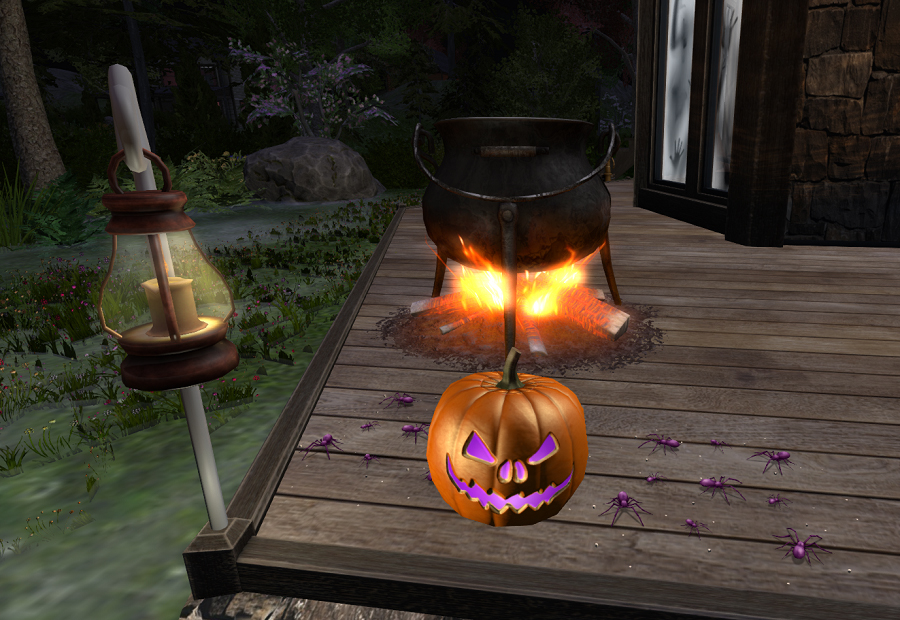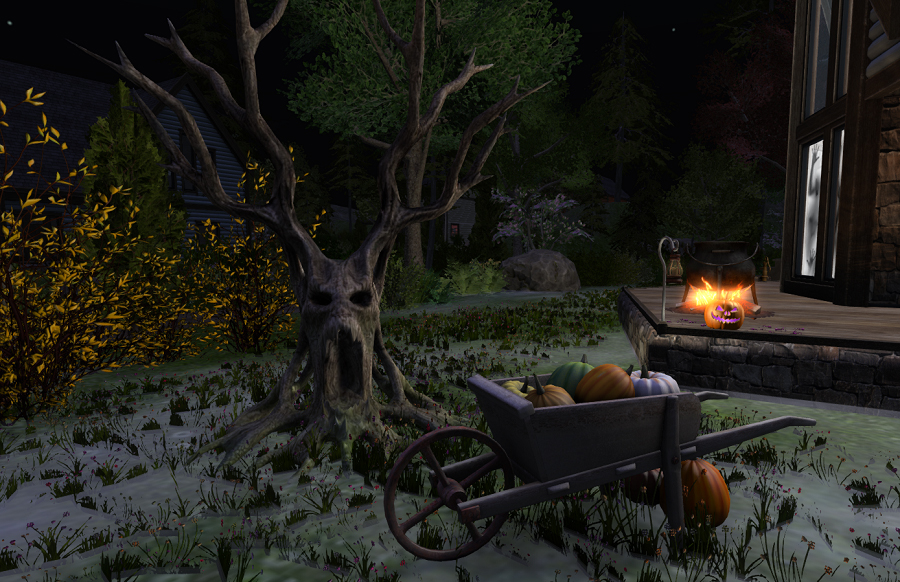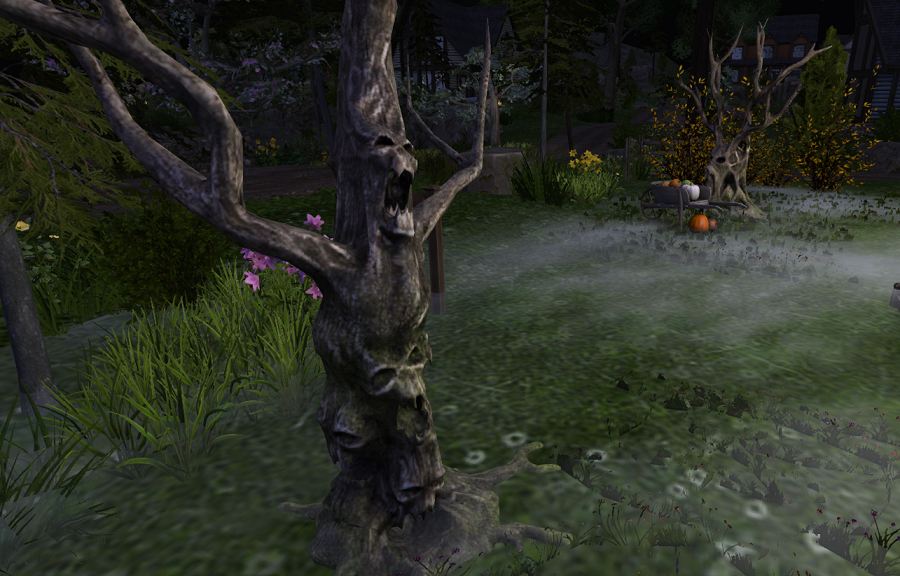 What else are you gonna do with giant overlook windows for Halloween but something like this!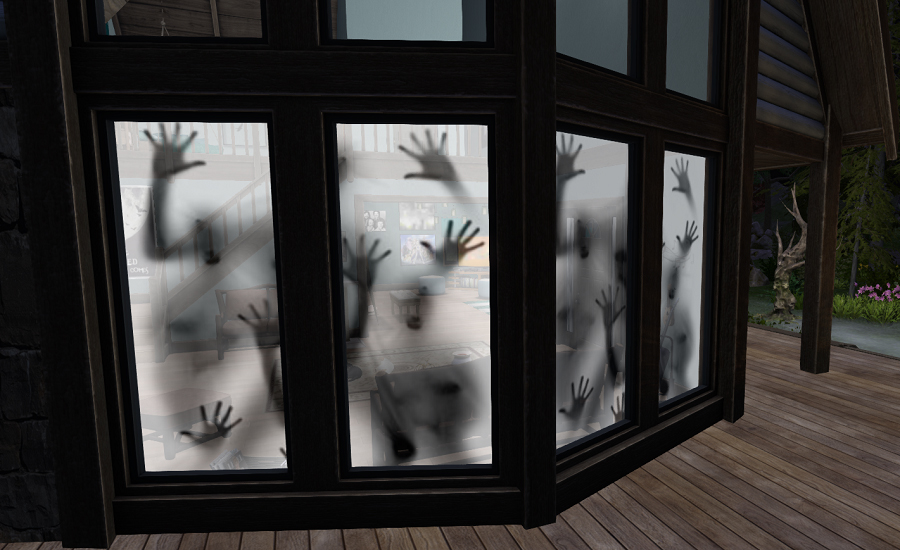 The inside also got some new pieces, but most of this was pretty toned down compared to the outside.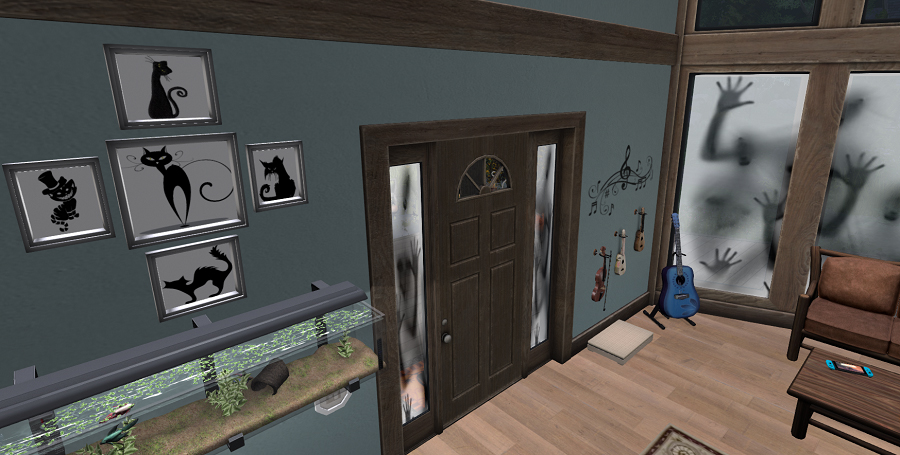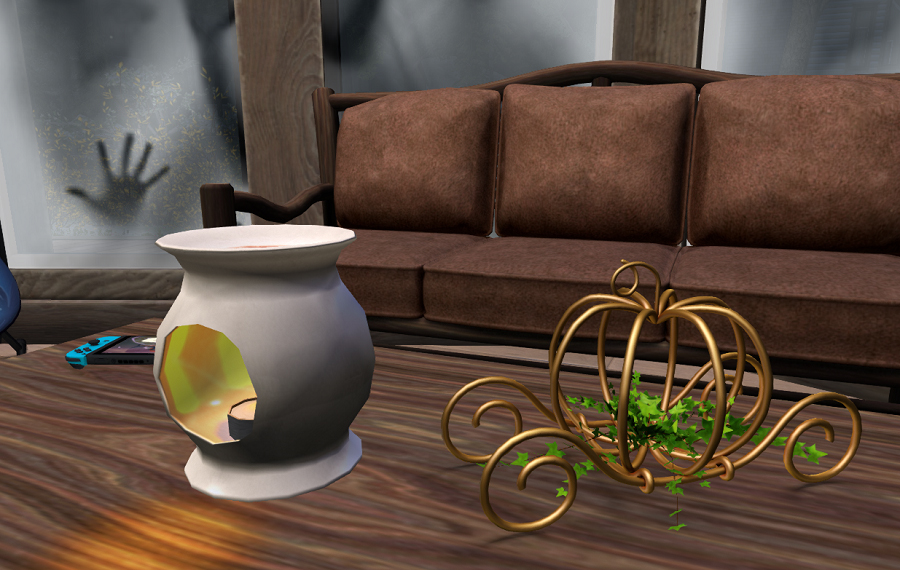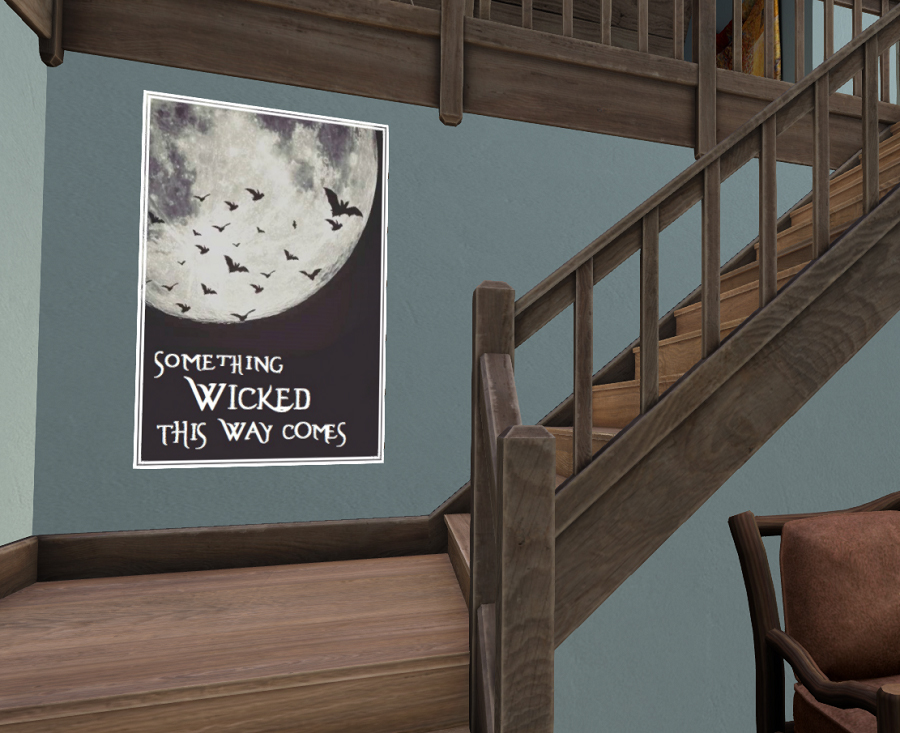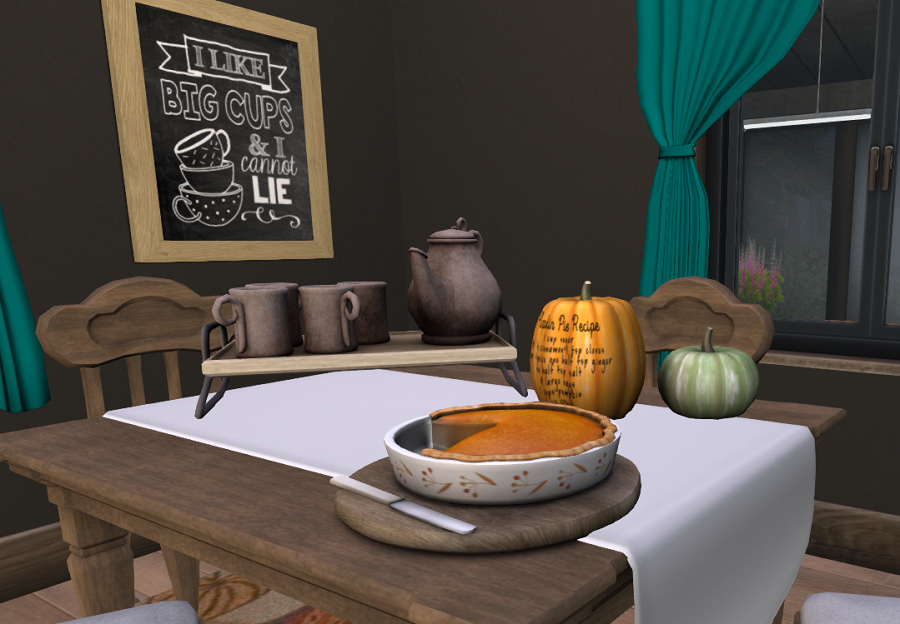 I invited the Posse over to check out my decorations this past weekend. We dropped a few dice games on the back porch and also romped around the new Haunted Neighborhood, which was really cool. That deserves a post to itself, and so it's on my to-write list!
I had second thoughts about keeping my Second Life sub going earlier this year, but now I couldn't be happier with my Linden house cabin and the overall neighborhood structure we're getting on the grid.
And then there are some things I own in the world, such as this memory-cat of my late Sebastian, that have sentimental connections to them now.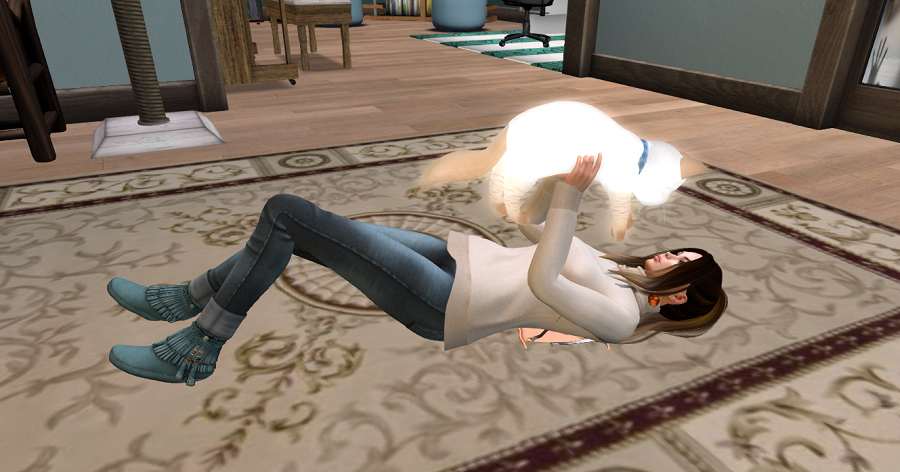 Anyhow, looking forward to doing some holiday decoration shopping for Thanksgiving and possibly Christmas, too. For now, I'm pretty content with the setup I have for Halloween!