It's finally that time — I broke out the Christmas decorations for my Linden Home in Second Life! Unlike Halloween and Thanksgiving, a number of the older pieces I had for Christmas were still low prim and looked appealing enough to use this year. I did add a few new pieces to my decoration collection, though, one of which I'm pretty excited about.
It's a little harder to do a winter theme in Bellisseria because the neighborhoods there are enterally green (or whatever color the area is – some have rock or sand instead of grass). Technically, you're allowed a "light dusting" of snow, but you're not supposed to go all out and turn it into a winter wonderland.
I tried to keep within the limits by only putting a light layer of white over top of the grass – though I did drop a snow mound as decoration. I also couldn't resist stringing lights up along the roof, and (while you can't see it here) frosting the windows slightly to give the feeling of a chill.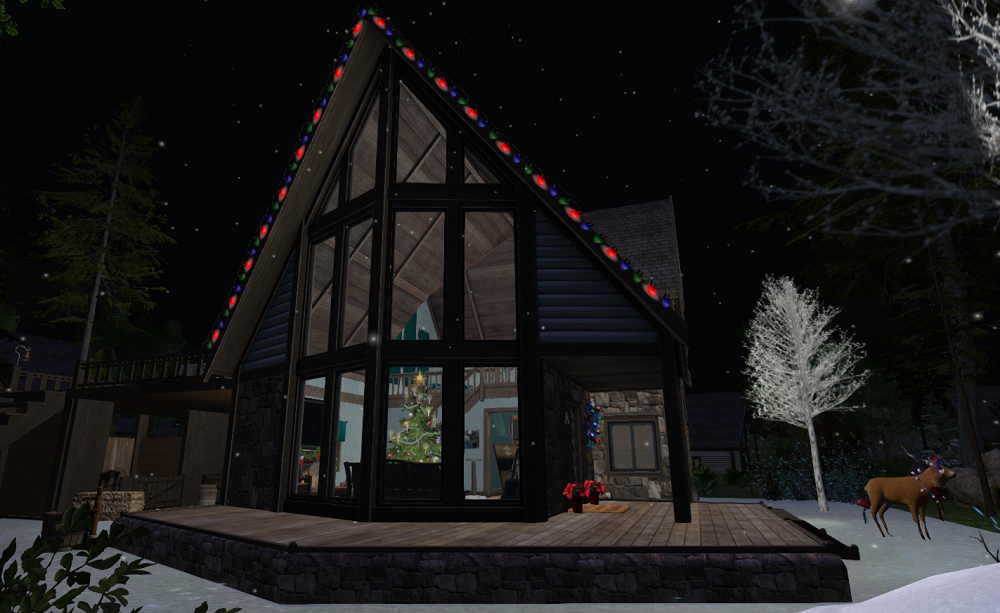 What I was most impressed with was an outdoors projector – just like the kind you can get IRL (I want one). It projects a neat image on the outside wall of your house. But the cool thing is, it comes with a HUD where you can adjust brightness, color and choose from something like 20 different holiday images. It's super cool and looks great in person!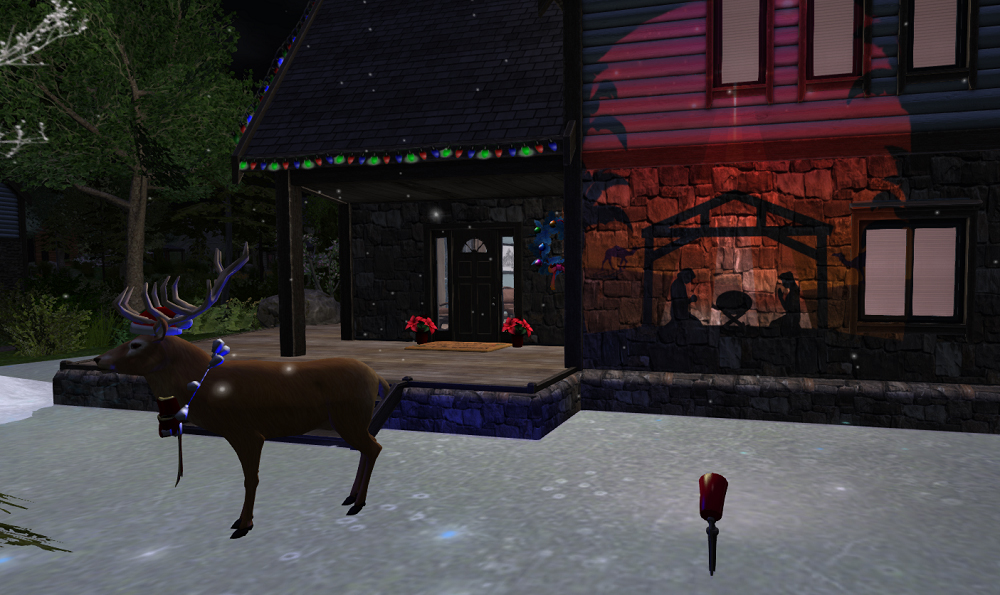 Aside from that, just a number of fun outside decorations.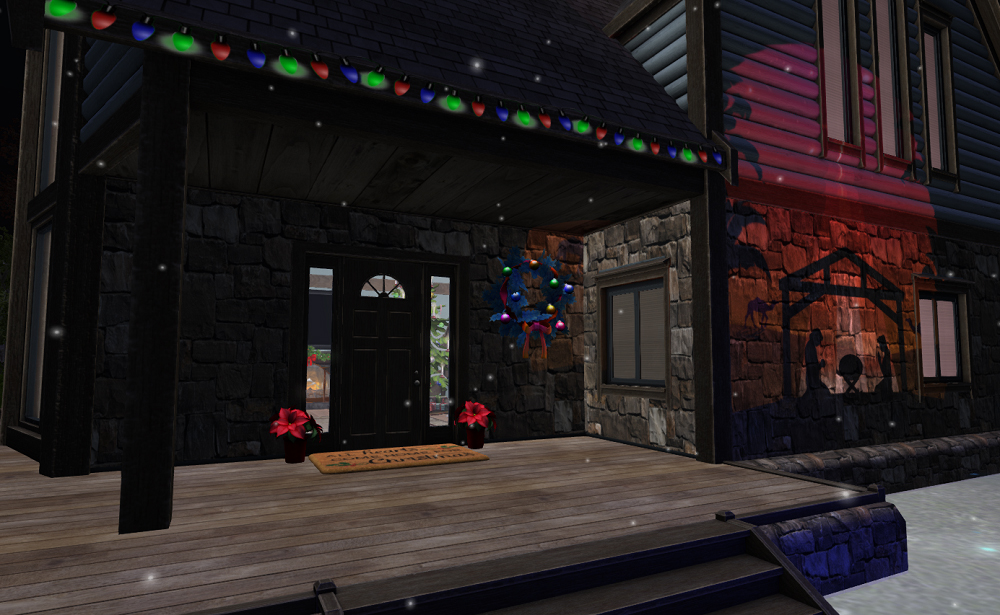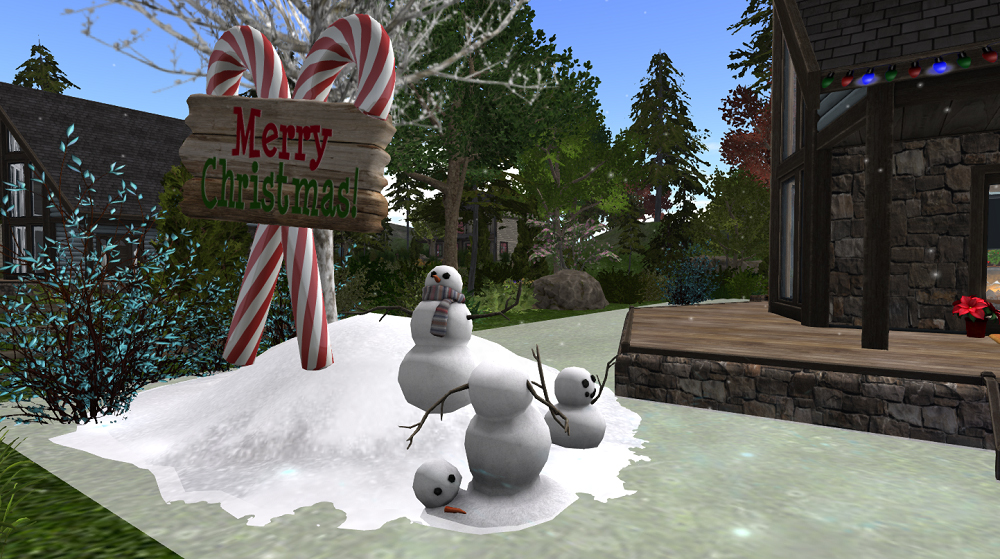 Inside, is the fun traditional decorations – tree, garlands, stockings and different foods.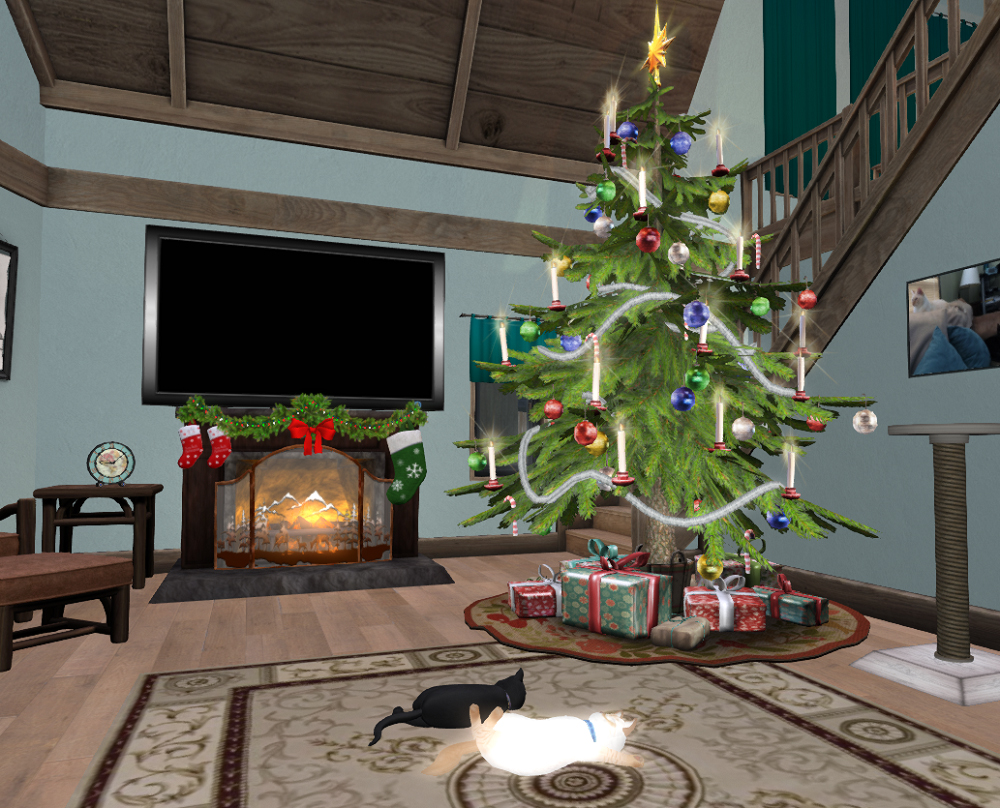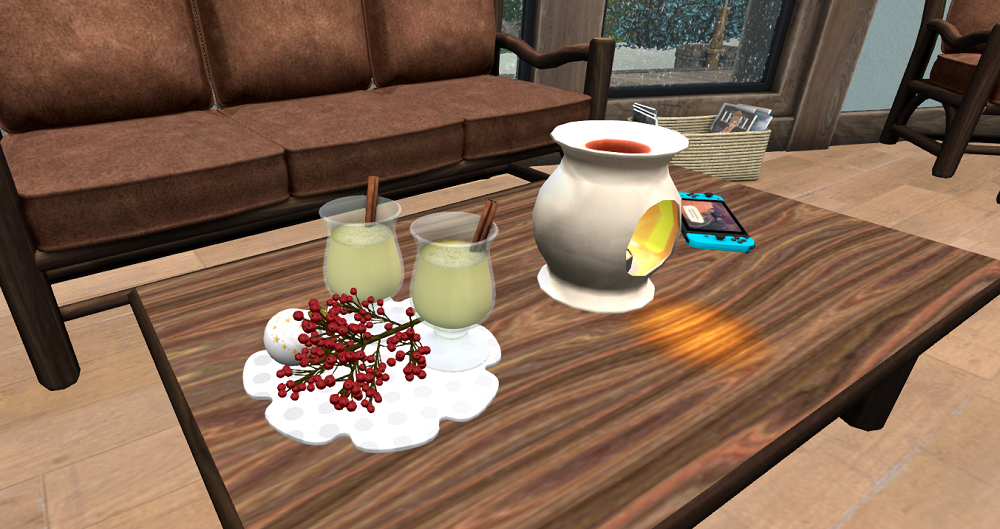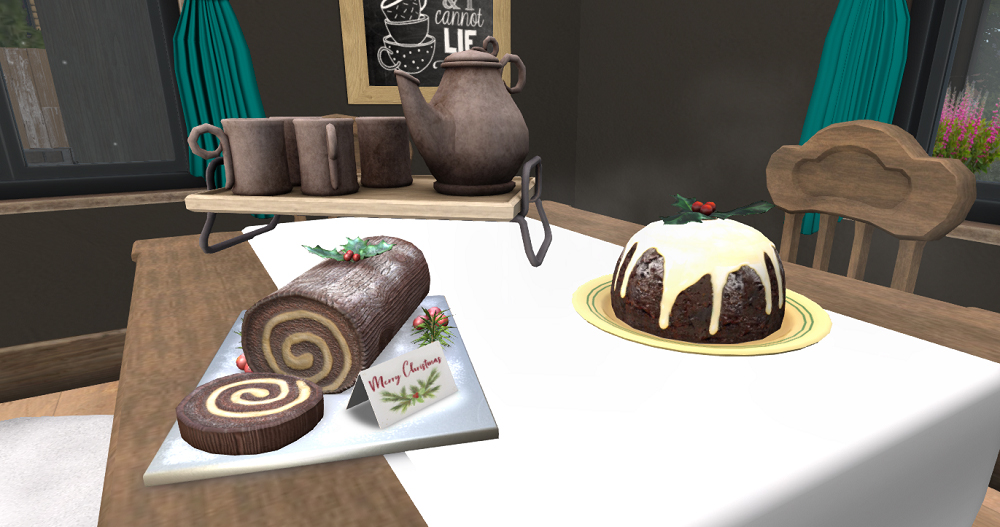 Happy with how it came out considering I only had about 50 prims to work with!