Over my Christmas vacation, I suddenly was struck with the urge to play a board game. But seeing all my friends and family are so far away, the only way this was going to happen was through some kind of online game.
The Steam sale was about to kick off that very afternoon, so I started browsing the board game section to see what I could see. There's plenty of games out there like Life and Monopoly, but not all of them are multiplayer, and some don't have the greatest of ratings – especially if you want to host a game for other people to connect to online.
At the top of the board game section in Steam is Tabletop Simulator. For whatever reason, I'd put the game on ignore and was completely overlooking it every time I did a search. After a while of picking out possibilities, I finally came back to the top ten. That's when I mentioned to Syn that Tabletop Simulator was the number one game for this section.
She knew of it and told me it was apparently pretty cool. So I began to look into it and was blown away when I did.
There are literally hundreds of tabletop game mods in the Workshop for Tabletop Simulator!! I could not believe my eyes!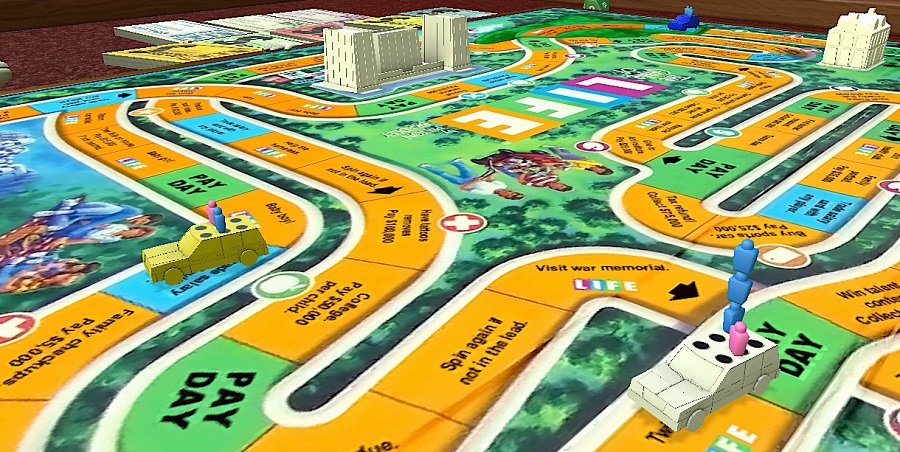 When I realized exactly HOW MUCH this one game could do, and then when it went on sale for $10 during the winter sale, we quickly bought a 4 pack and gifted it to the entire Posse.
There is simply so much gaming potential here if you have friends who are into this sort of thing. I hosted several games for several people in different locations across the US, and no one had trouble connecting, playing or staying connected.
We've only tried two mods so far – Uno and The Game of Life. We haven't tried anything fully scripted, though Uno had some scripts for dealing the cards that was a nice addition.
Much of the fun seems to come from the bumbling of people trying to play a board game in a virtual environment. There's a little bit of a learning curve when it comes to interacting and controls, but that's easily master with a little practice. Still, we had plenty of "spills" and car pile-ups during the Game of Life, which just led to a lot of hilarity.
And when an artistic-type finishes Life early on while everyone else is still playing the game, interesting things can happen to the gaming table – which allows you to draw and add text to it…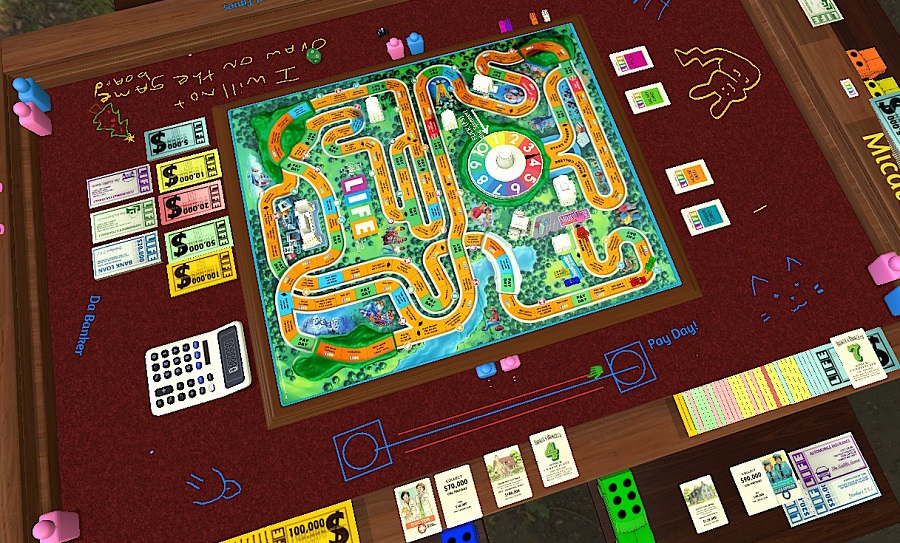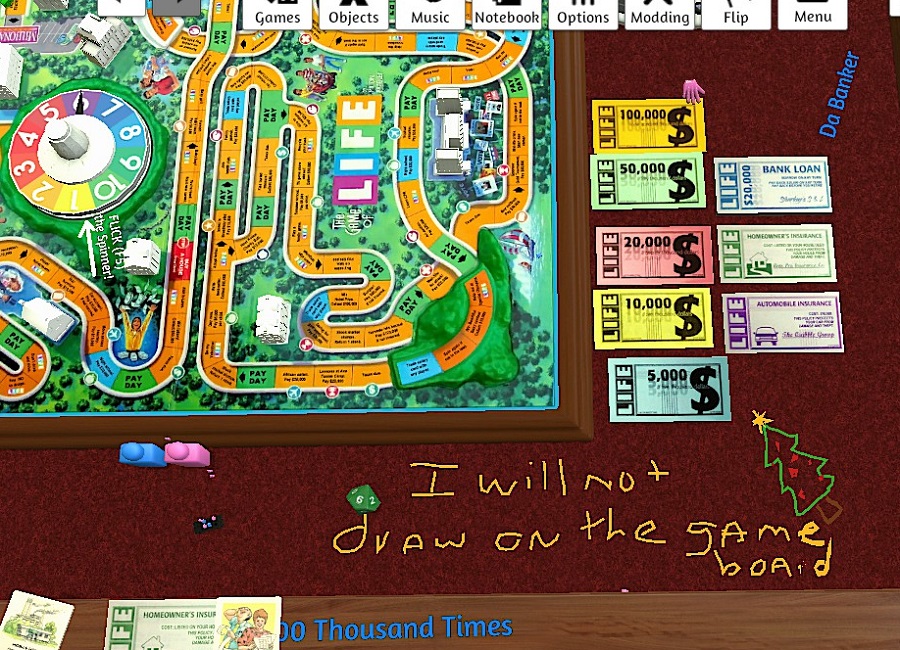 So anyhow, A+ for Tabletop Simulator and all the amazing mods you can pick up for it. We had a grand time with this, and I hope we'll be able to explore so more games going forward!