I wanted to write more about our first weekend in Valheim last week, but stuff came up and my topics got changed. While we didn't play anymore throughout the week, over the weekend we clocked in at about 28.5 hours now.
Some of that, on Sunday, was starting a new game so that Xaa could join us and we could teach him the game. So actual progress going forward hasn't been leaps and bounds.
When I left off in the previous post, we were about to tackle the first boss, Eikthyr. The stone near the altar gave a cryptic message of "Kill his kin" or something of the sort, so we knew due to the deer imagery we needed to be killing deer for this. In order to upgrade to leather gear, we'd been doing quite a bit of that already!
In order to summon Eikthyr, you have to sacrifice the proper items on the altar. This was deer trophies, which sometimes drop when you kill the deer. Two trophies (per summon) to be exact – we accidentally only brought 1 the first time and had to run back to the house to grab more.
Eikthyr
This was the first really flashy battle we'd seen. It was also the one that taught me the importance of blocking with a shield. I'd crafted myself a tower shield just on a whim, and had no idea how useful it would be until about halfway through the fight.
I didn't have a bow and arrow (though Syn did), but once I discovered shield blocking, I quickly became the tank and aggravator to the boss. Even the huge lightning bursts and blasts can be mostly mitigated using the tower shield.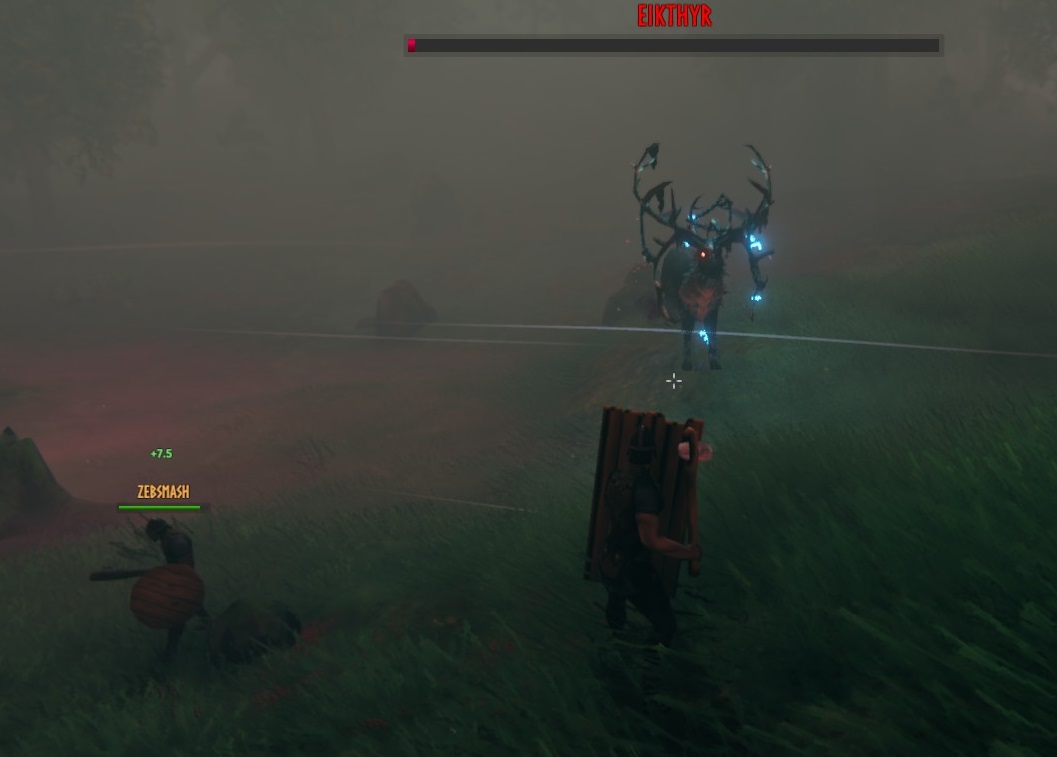 Once we figured that out, the fight went much smoother. We even cleared him a second time to have more antlers for the new pickaxe we could make.
And from there, Hugin was nudging us to move on to the Black Forest.
Trollrific!
Syn had already discovered the Black Forest just from exploring around a bit, so we had a good idea where it was located. However, our attempts to mine ore from the forest quickly went south due to one little… actually rather large… catch.
The trolls. I'm not talking Internet trolls, either.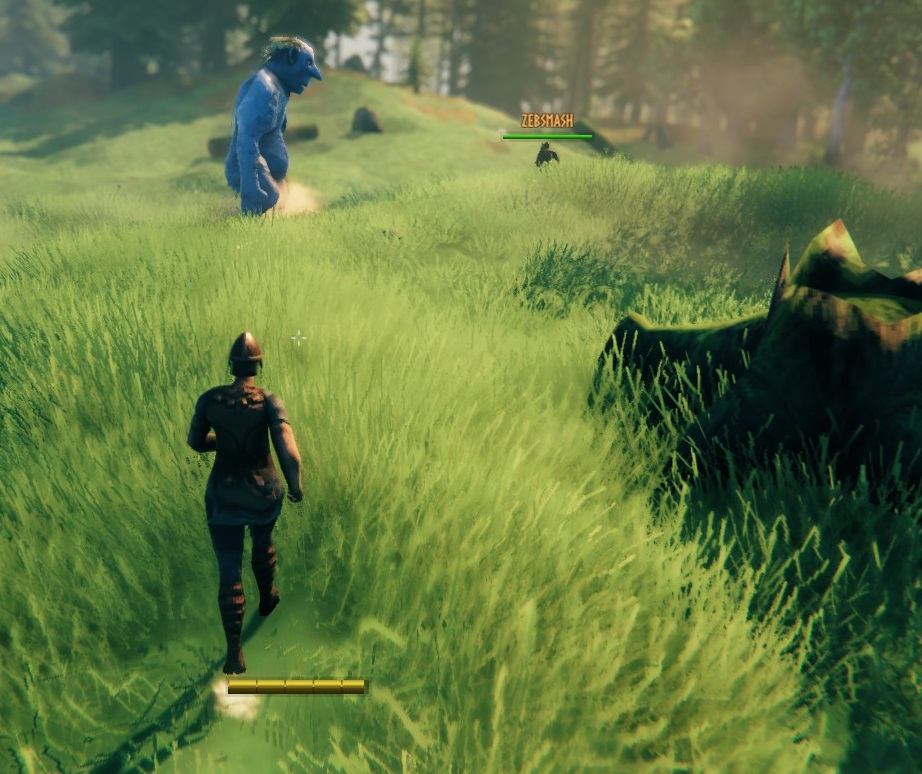 Big and blue, these fellows look like something out of a kid's storybook. Only they HURT. BADLY! And they chase you forever.
Not to mention the Greydwarf swarms that come at night in the forest. You really don't want to be there when the sun goes down until you've got quite a few gear upgrades under your belt.
We quickly came to the conclusion that our little base all the way across the meadow wasn't going to cut it. We started to set up a quick temporary location fairly close to the Black Forest, but far enough away that Trolls usually turned back before reaching the house.
We also learned how to use map markers (double-click on the map) now that we had more than one base going on. This is super useful!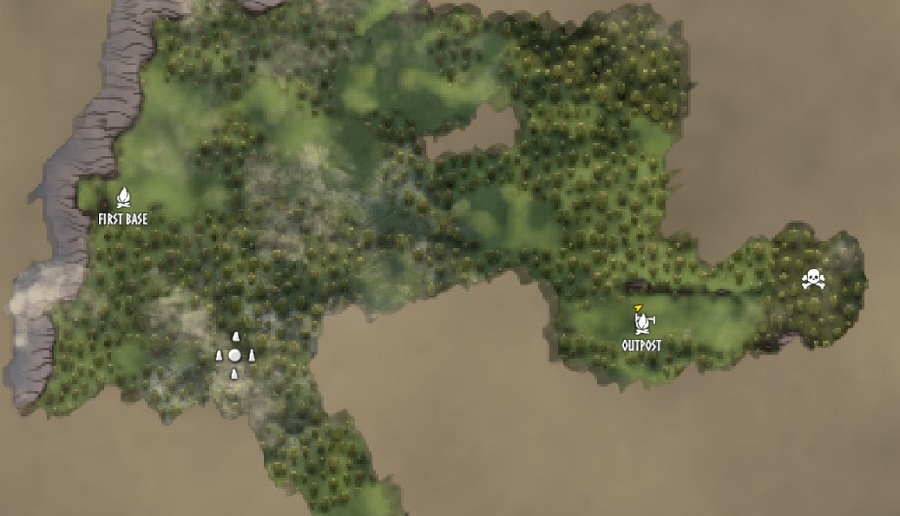 About that time, it was late Saturday night, and Amoon bought the game to join us. So we headed back to the first base and helped him get through the start of the game, including defeating Eikthyr just for the experience of it.
With one more Viking on the roster, we continued to expand the second base on Sunday, quickly realizing that it was becoming the Main Base instead of just an outpost. Everything we needed was in the Black Forest from here on out, so it only made sense.
Next time around, I'll talk about some of our adventures in the Black Forest! At this point, we're just on the edge of moving on from this zone and hunting down the second boss. But there's still a LOT of content within the Black Forest itself to be aware of!