Another patch is upon us next week, and it's time for me to take a look at the 5.5 preliminary notes to see what interests me. As usual, this glosses over the stories/dungeons/raids because these are pretty much givens.
Yay!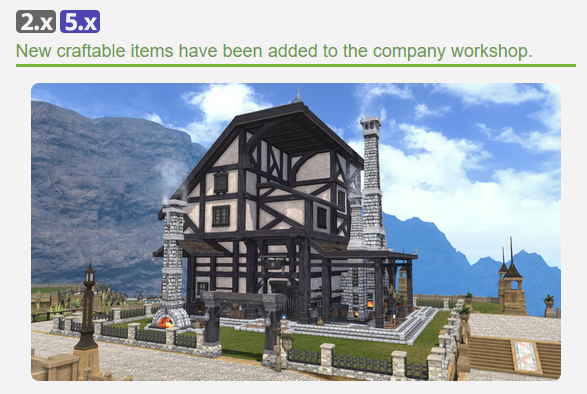 I'm going to let this be the stand in for all of the housing and decoration updates. There are a LOT of them, and all of them are really good. I like how different this housing exterior is, though I'd likely never use it myself – I only have a small house and this seems to take up quite a bit of yard.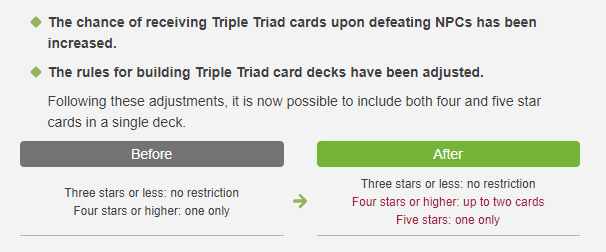 Good updates to Triple Triad! I really need to play this again.

In particular, this is the Rainmaker hairstyle. I'm glad they're putting it back in there for people who missed it because it was odd how it never returned for any of the Make it Rain Campaigns.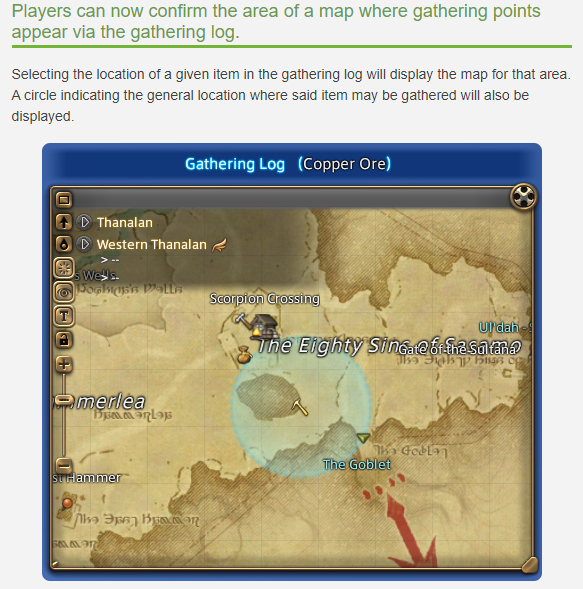 Very very nice and much needed! Thank you!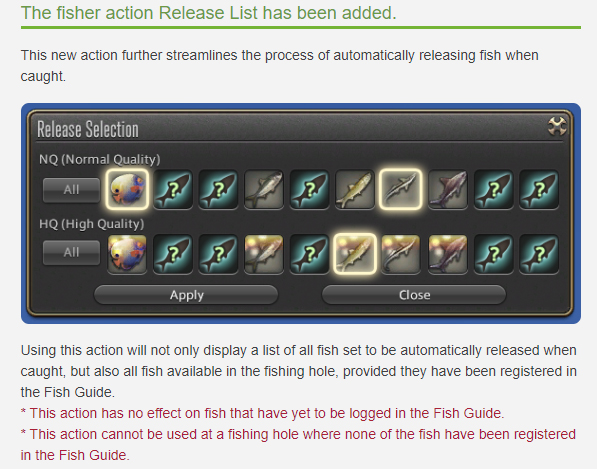 Also very nice. I really need to get back into fishing one day.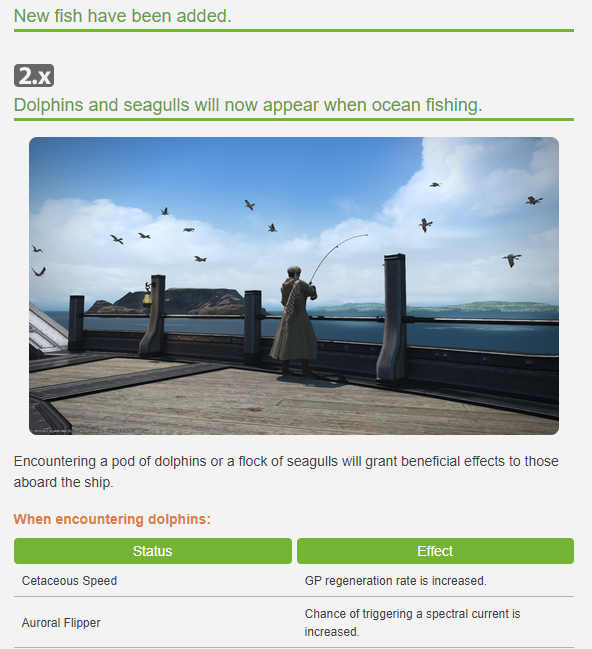 Okay. I REALLY need to get back on that boat. This sounds great!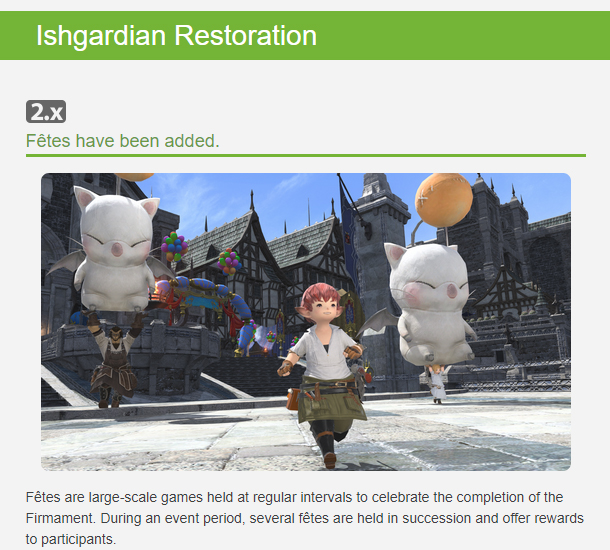 This sounds like a lot of fun. I hope I can catch one.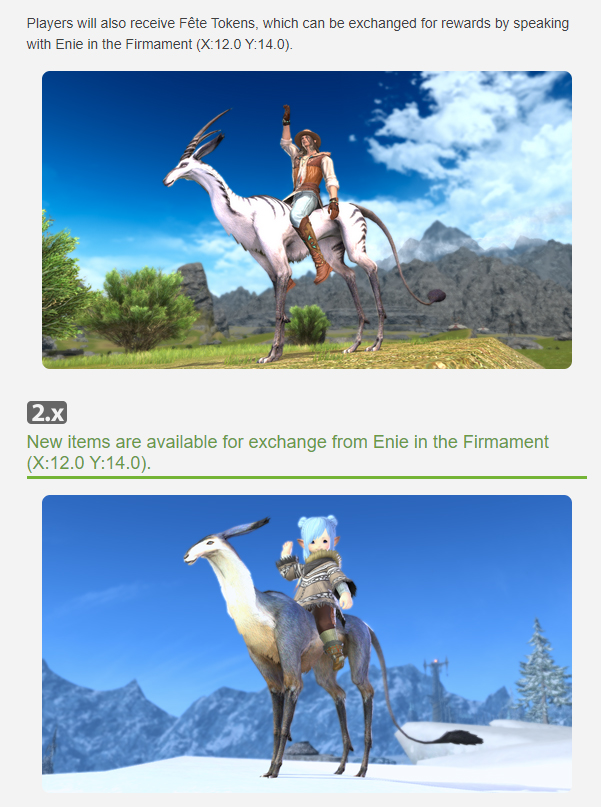 These are both really cute mounts! I guess I'll have to make an effort to get to these fetes!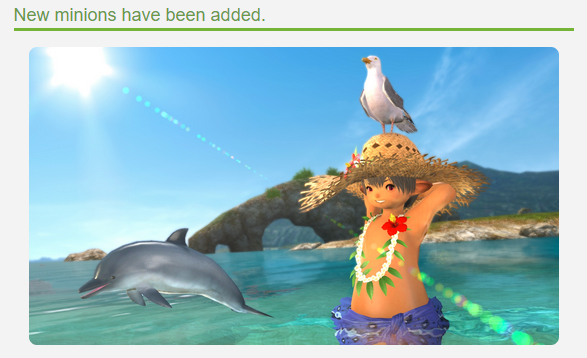 I wonder if these will have something to do with the Ocean Fishing changes?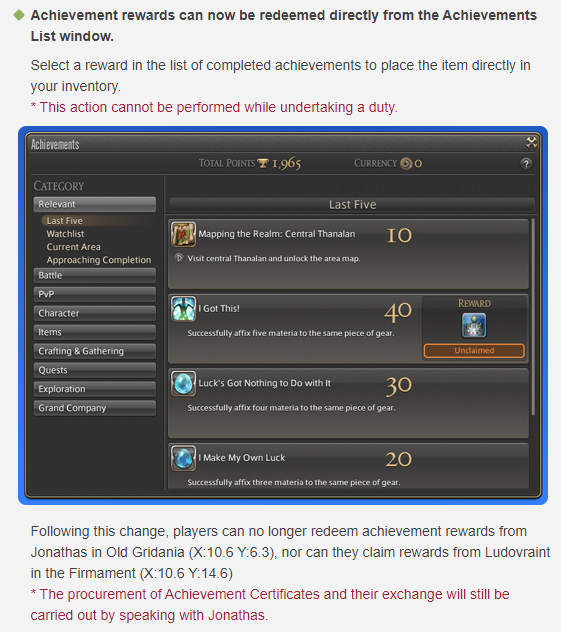 This is so so so nice! Thank you! Much needed!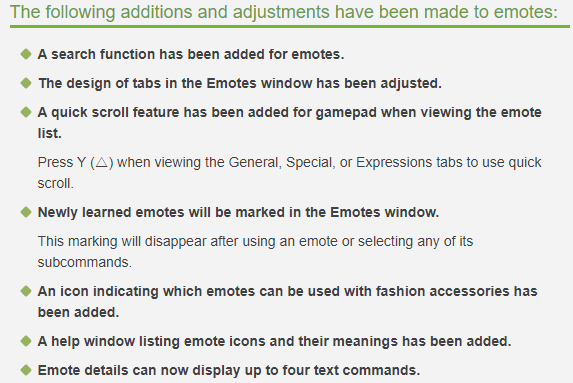 Yes, yes, yes, yes to all of this! Thank you!
Nice!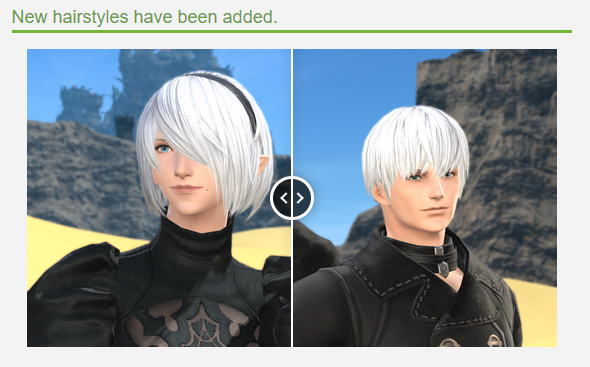 Nice for those Nier fans. I'll pick these up, but I doubt I'll put them to use, myself. Can't knock the addition of new hairstyles, though.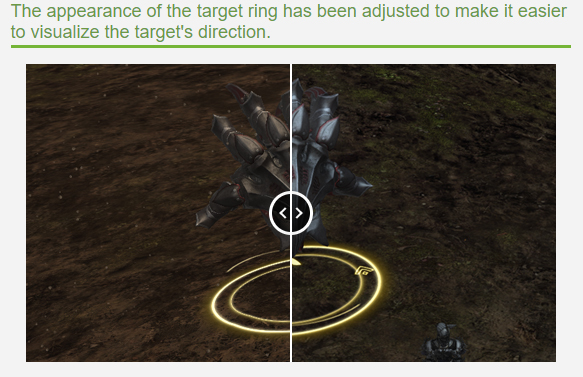 Never had too much trouble with this before (unless there was a spinning tank), but any help is welcome!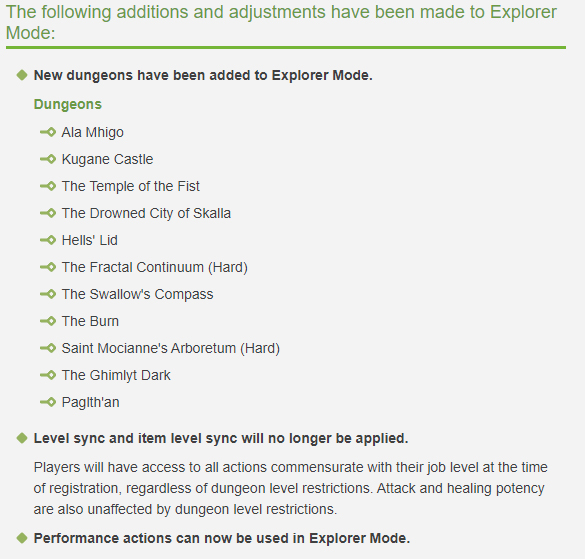 Awesome! Keep going with this! I've needed to take screens in Fractal before and this would have come in handy!

Nice retainer changes! I still have some retainers that need leveling up, so this will be handy!
Hmm….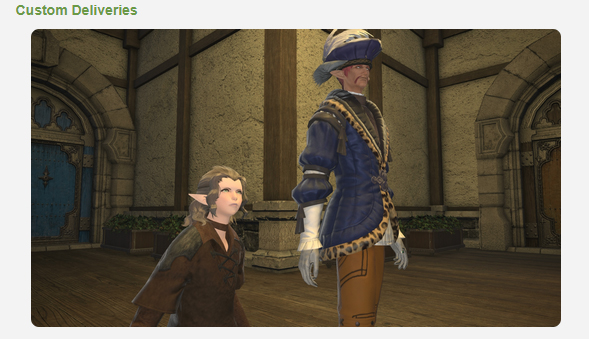 Another set of custom deliveries? I'm not against them, but it seems awful late in the patch cycle, especially one where we've already crafted quite a bit. I'm going to assume this is a follow up to the Firmament, which means I need to hurry up and get those quests done on three characters this weekend.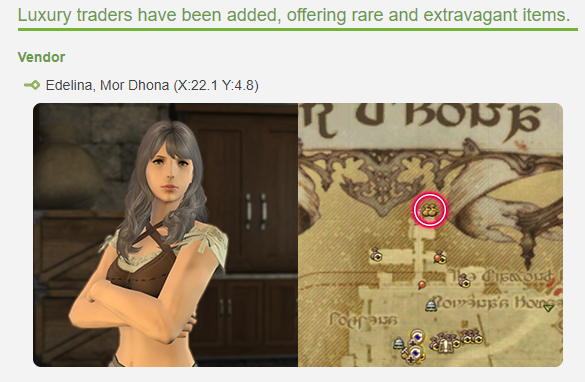 I wonder what this is about? It wouldn't happen to be super expensive gil mounts, now would it?

Wait… wait.. what is this "Object" option you speak of? If it's what I think it is, this could be AWESOME!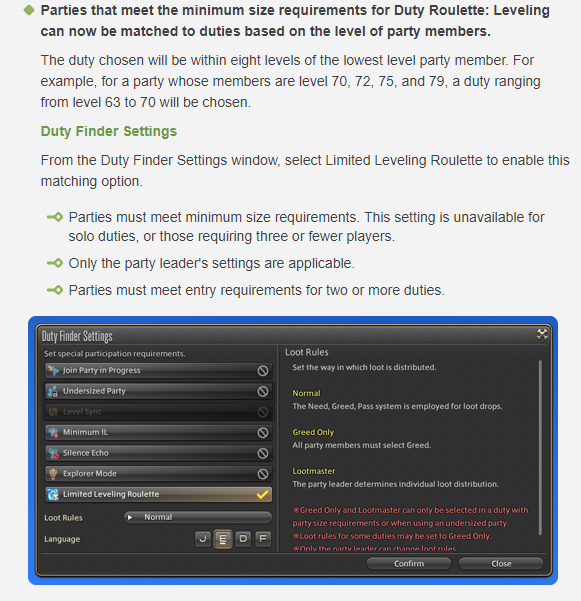 This is a nice option, but only relevant if you have 4 players already in your party (which we almost never do when I play). I'd love to see it where one day Leveling could understand this automatically when matching players rather than it just being a setting. But it's a very nice option to have.
Meh
Actually, there was nothing that I saw that made me go meh this time around.
Overall
This patch has a lot of nice QoL stuff that we really need. I also see that it's going to nudge me back into things like Triple Triad, the Firmament and Ocean Fishing. That's not a bad thing — I've been needing new projects to think about. So this should be enough to keep me going until the expansion, though I know we have another half patch coming out between the two for story at least.