I'm doing a number of things that I "shouldn't" be doing in BDO lately. At least, if you were to ask experienced or min-maxing players of the game, I shouldn't be. I've never been a min-maxer and I rarely care about the "right" way of doing things (unless what I'm doing is so far off the track that it's just making life stupidly difficult for me in a game). I'm more interested in just having fun.
First, I've got several small projects going at once, spread across different characters.
For example, I've maintained the wagon production in Altinova, which is mostly worker driven. I do need to go mining for rough stones from time to time. I do this on my main because of her gathering level and her ability to easily go to Pilgrim's Haven on her unicorn. But when I need to gather hides, I do this on my Trainer character since she's low enough level not to be PKed for picking off a few foxes here and there.
Then, I have one character that's leveling cooking in Calpheon. This is because it's in close proximity to the fruit vendor and I have a small group of workers bringing back grain and veggies from nearby nodes. I've just started to work on Imperial Cooking turn-ins, but unlike some players, I don't make this my everyday focus. Yeah, I know I could be making a lot more money every day, but I just hop in to cook a few times a week.
On top of that, I have another character stationed in Grana working on leveling my alchemy. Here's where I committing a number of "mistakes."
First, I hear not to invest and live in Grana. The CP for storage there is way too high and it's too far away from everything else.
This is true… but I personally really like Grana. It's quieter than most BDO cities, I can fish safely there if I want, my main house (mansion) is located there, and I just like the atmosphere of the Elf city for my Elf fellow, Amon. It's the city that makes me feel most calm and at home, so I choose to find alternatives to do what I need to do.
I also hear alchemy is a waste of time and effort. Just do cooking for money.
Also probably true. But I found a guide on leveling alchemy, and alchemy fits Amon's character type. So I decided to explore it some and see what it was about.
But wait… don't I have a Shai that already has Professional 1 Alchemy and Gathering? Yep.
Did I use that Shai for alchemy? Nope. I decided to do this on Amon.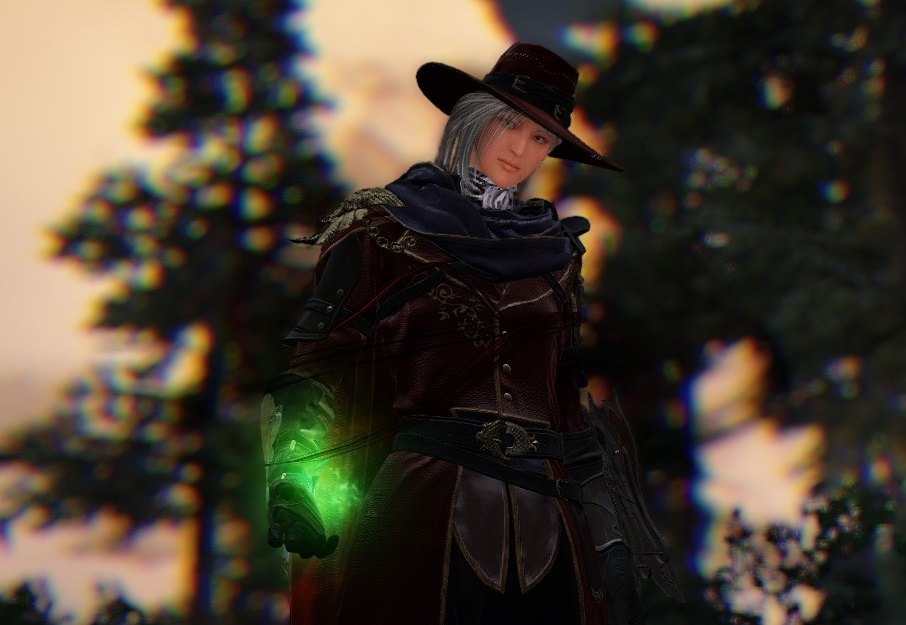 Another point that players would think I'm crazy for. Why am I not consolidating everything on one life skiller? Why not use the character who already came with things partially leveled?
Well now, Amon has Professional 4 Alchemy, despite starting from the beginning, and Skilled 9 Gathering. So he's almost caught up there, too. It wasn't really that painful to do and I'm not in a rush.
Not to mention I have fishing split between two characters… one that's under level 50 so I'm not afraid of taking her out into the ocean. The other is Amon… because after a day of gathering, he needs to AFK that energy back up somehow. And there's fishing in Grana.
Adventures in Gathering
Working on alchemy means that I'm out gathering at least one or two of the items needed for potions at any given time. However, BDO is different from games like FFXIV when it comes to gathering and nodes.
For one, if a node is taken by anyone, it's taken and put on cooldown – I'm not exactly sure how long that cooldown is.
For two, there are things known as "rotations" for gathering, just as there is for battle. These are spots popular for ease of gathering and to butt into someone's rotation if they're already there is not just extremely rude, but can possibly get you PKed if someone wants to be nasty about it.
There's one such places outside of Behr, where wild herbs and deer are plentiful. This is known to be the best spot for speed leveling gathering on wild herbs due to the number of them and how easy they are to spot. But in my case, I actually needed some plants from the herbs for my potions, and that was just the best spot I knew to go to in order to find them.
There's two issues with Behr for me. One, it's quite a ride from Grana. Funny enough, wild herbs don't really grow throughout the Elf forests. You'd think they would, but nope!
The second issue is what happens when someone is already gathering there. This wasn't an issue when I went to gather in the past because I usually did it earlier in the day. But then, one Saturday night, I decided I wanted to grab some herbs outside of Behr, and this is how the story went.
So I arrived at the herb spot on my normal server and no one else was there. I gathered a bit, and then needed to take care of something IRL (move laundry over or something). I left Amon in town to do that, and by the time I came back, I saw someone ninja-jumping at amazing speed out there gathering the herbs I just came from.
Welp… someone swiped my rotation because I wasn't out there.
I switch servers.
I head out and start gathering… not knowing someone else was already out there. Not until they come up to me, stand in front of me, and then the chat indicator appears above their head. I didn't know what to expect, but they weren't PKing me, so that was a good thing.
They said exactly two words: "Hello, taken."
This was a gentle warning that these herbs were taken and I needed to move along. It might have been a pre-warning to being dueled or PKed for the spot as well.
I did the polite thing, apologized and left the area. But that means I was twiddling my thumbs for the next 15 minutes as I waited for the server change to be open again… or for that person to leave. That person didn't leave.
Finally, after 15 minutes, I changed servers again. What do you know. There was someone gathering the rotation on this server, too!
By that point, I was done with Behr. I'd just wasted a lot of time trying to even get close to gathering the herbs I needed, and I wasn't about to sit around another 15 minutes and wait some more.
It's been many years since I've played a game where gathering nodes were put on cooldown because someone else took them. Part of me was a bit irked that another player can just walk up to you and tell you something like a gathering node is taken and that you need to shove off. On the flip side, if I were there first, I'd be annoyed at someone butting in on my rotation so…
There's just not a way to win that one… except not deal with Behr at all.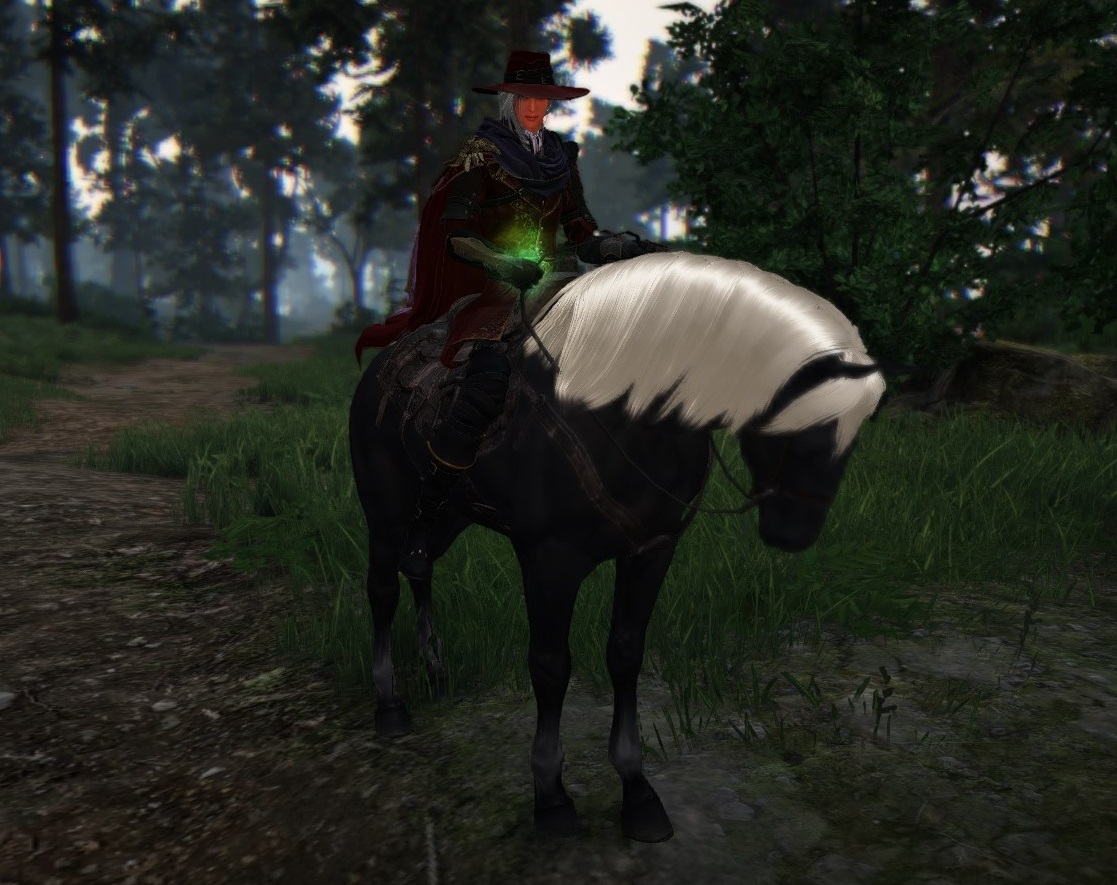 So, I got on the road to Grana, and I did some investigating. After a little bit of exploring, I eventually found a location a bit closer to Grana that had consistent herb spawns. Not as nice or easy to gather as the Behr rotation, but I doubt many people are going out that way for wild herbs.
I also found another spot to gather from deer – again, slower and not as plentiful as Behr. But I've never seen anyone out there, so it's worth it to me just to avoid the annoyance of rotation all together. BDO is a big world, so there's plenty of other options… just not the quickest or easiest ones. And that's fine.