After taking down Bonemass and earning the wishbone item, we brewed up some frost resistance potions and headed out to the next biome – the mountains. Without the potion, the freezing effect will eventually whittle down your health, like poison does. Thankfully, the potions last quite a while and aren't too difficult to make.
The only other thing you have to watch for is rain or water in general. Even with frost protection, if you try to go into the mountain biome while wet, you're going to hurt! Of course, this means that Valheim had to storm just when we were going to set out to the mountains time and again…
There was a small mountain zone near our main base on our home island. So we decided to get our feet wet (well not really wet) and see how things worked. All we found here were a few wolves and no pings from the wishbone. This was okay, because this was actually something that would work in our favor on down the line.
We got our first wolf drops from fighting the wolves, got an idea of what the biome felt like and how difficult the creatures were there. After the big difficulty jump with the swamp, where we didn't dare tread the area alone, I was expecting something just as challenging.
It turns out that mountains are my new favorite area. Not only is it really pretty up there, but the difficulty curve when first entering the biome is so much better tuned than the swamp was. Whereas the swamp was so oppressive and the death count was high – we almost quit the game from the frustration of the zone when it was new to us – I had no fear of walking into the mountains and exploring on my own after our first couple trips.
There was a larger mountain area near our trader, so we set out to explore there with our wishbones ready. Again, I really enjoy the treasure hunt mechanics, and I get so excited anytime the wishbone starts to ping!
Up on this mountain, we found our first silver vein.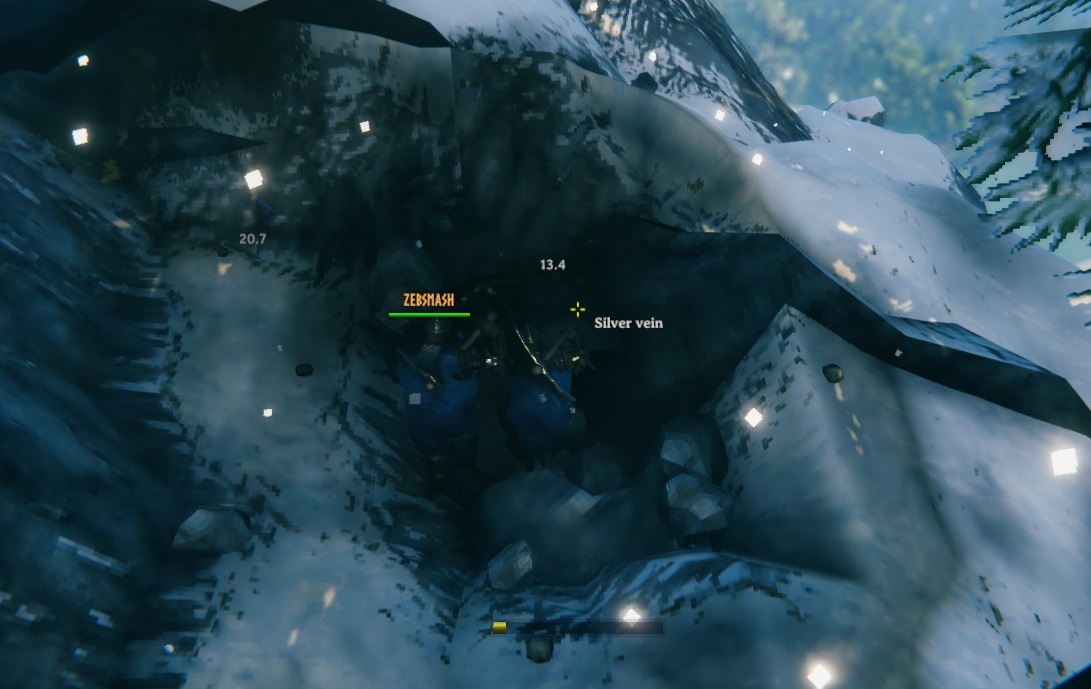 I'd go on to find about four or five of these viens in this area. Silver has been far more plentiful than the iron was so far. In fact, we have so much silver that it's really wolf parts that we're missing when it comes to crafting new gear.
The very first thing we both went for was the new chest piece which has frost resistance built into it. Testing it somewhat warily at first, I confirmed that the gear did take the place of the frost potions – again as long as you're not wet. There's also a new wolf cloak that protects against the cold, and looks pretty cool as well!
I upgraded to a silver sword and we began working on getting a baseline of silver gear across the board. This has been helpful in taking on the new encounters – things such as drakes and golems.
At first, the golem was a bit intimidating, but once I figured out his patterns, I've been able to roam about the mountains solo whenever I wanted to. This is a huge step up from the swamp, again, where we were afraid to solo much (until now, of course).
While we haven't totally dumped the frost potions (never know when you might need one), I've been much happier and feel much more free in the mountains. And as I already mentioned, it is really a pretty area and a nice change in scenery. I wouldn't want to set up a base there, but it's fun to explore.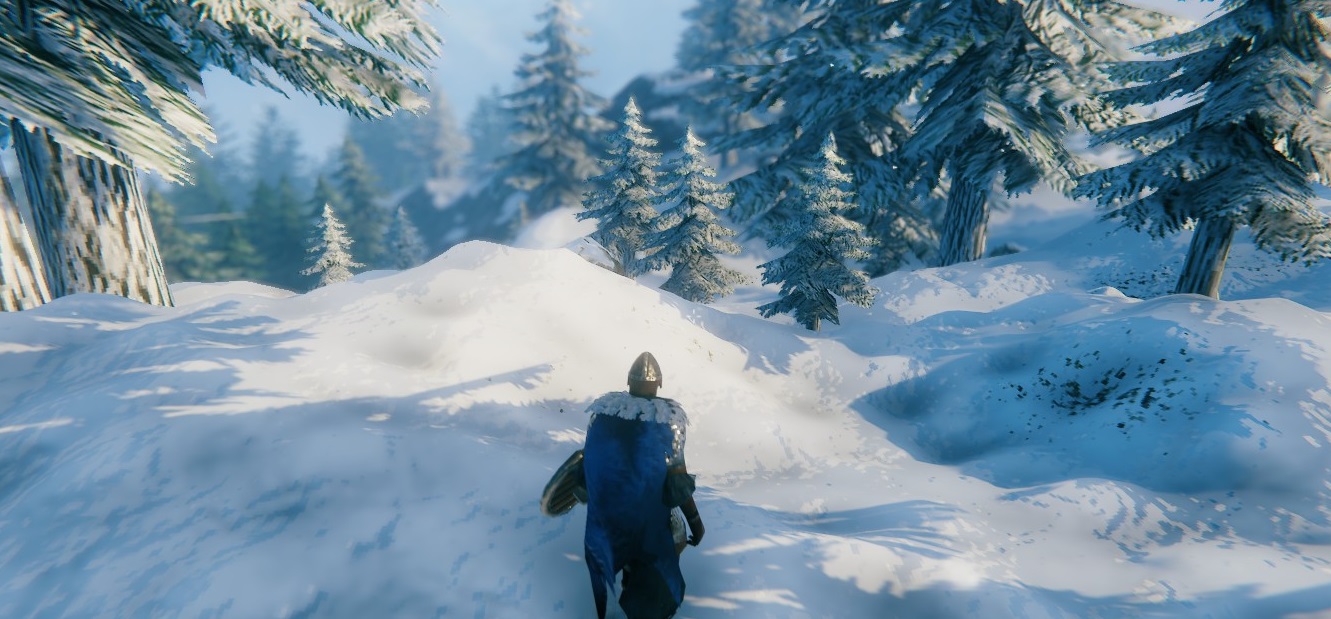 Now, we just needed to get a whole lot of wolf parts for our gear and upgrades. That was not a problem at all, as it turns out. I'll talk about that next time.