When I mention playing Monster Hunter, sometimes I get surprised comments like – "Oh! I didn't expect you to play Monster Hunter!" or "I didn't know you played!"
I really can't blame them because for all due purposes, Monster Hunter really shouldn't be my kind of game. I can't explain why I like games of this type, either, considering some fights can get really brutal and action type games aren't usually my go-to.
My first and only Monster Hunter game before this was Monster Hunter Tri on the Nintendo Wii. Woo boy. I remember it being really tough.
But I also remember my first win against the Great Jaggi… and how I didn't do so well in the beginning. I recall fighting and fighting and fighting until finally I got it down. Something about overcoming that first large hunt broke the difficulty curve for me, and while I never got all the way through the game, I hunted quite a bit!
I've heard a lot about Monster Hunter World, and have been curious about trying it. But seeing my time is often taken by FFXIV in the MMO realm (and because I'm not sure my friends would be into MHW), I've never played it.
Fast forward to Monster Hunter Rise for Nintendo Switch. I've heard lots of great things about it – even that it's more accessible to new (or rusty) players! It's on the Switch, which is a huge plus for me. So when I got an Amazon gift card for my birthday, I knew exactly what I was going to buy.
I've had the game for almost a month now, and I'm making my way very casually through it. While it is far, far, far easier than Tri from what I've experienced (I was shocked at how gently it eased me into the game considering how bad I am at it), I still feel quite a bit of triumph with each big hunt accomplishment. I'm sure things will get more difficult, but the difficulty curve has been surprisingly nice to me.
I'm not sure why I decided to roll an Amon character for this (hunting monsters is not his thing), but everything fell right in place for him, including a musical instrument weapon (hunting horn)!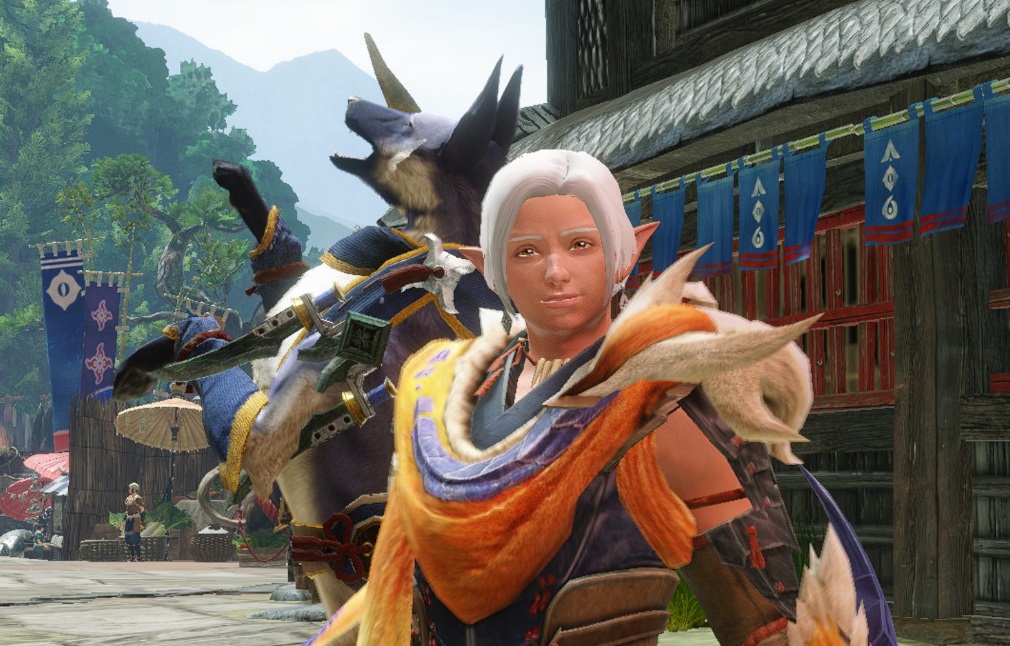 I'm not very good with the wirebug system yet, and I still have a lot to learn about the controls of the game. But there's just so much to do that I often don't know how much I'm overlooking. There's leveling buddies, crafting and upgrading armor and weapons, gathering materials, light crafting, unlocking more hunts, trading requested goods, quests for the folks in the town…
Yeah. I only unlocked three star quests last night, and suddenly my weapon crafting tree just expanded many-fold. I went out on an expedition run of a new area and ended up going head-to-head with a big hunt – the Kulu-Ya-Ku – due to running across it by accident. I'll have to fight it again, I know, for the actual quest associated with it, but it was a fun hunt that gave me a good sense of where I'm standing in terms of gear and progression.
I love how the game doesn't take itself too seriously despite the fights being tough. The translation is light-hearted, the music in the town always makes me smile, and I'm starting to like the folks who live there and interact with my hunter.
Not to mention the on-purposely cheesy movie-Japanese intro cutscene for each area and big hunt you undertake.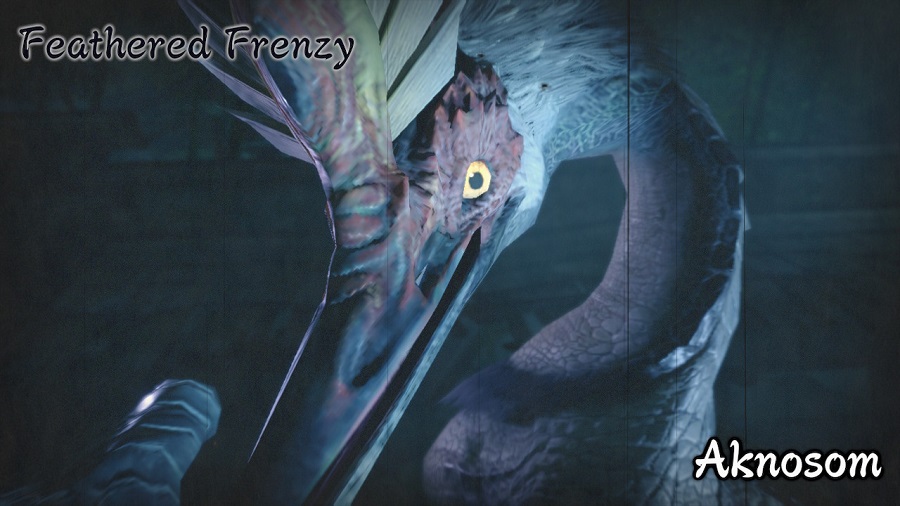 The one thing I haven't done is play multiplayer – I never did it in Tri, either. I doubt that I'll take the chance to do it in Rise since I heard the game can be beat pretty much solo, even the quests that are meant to be done in a group.
I'm just not skilled enough as a hunter that I wouldn't embarrass myself trying to play with other people. I'm seriously surprised I've gotten to three start quests, to be honest.
Right now, I have enough to explore on my own. There's still plenty of quests, stories and gear to work towards, even if I'm doing it quite casually. I'm just trying to move forward a little bit at a time, and sometimes going back to hunts I beat simply to practice what I'm learning.
I'm open to any tips about the game — and even though I have more than enough on my plate with Rise, I'm starting to side-eye Monster Hunter World as well. Maybe next time it's on a Steam sale. We'll see.