While I'm writing this quickie tutorial based around the idea of making an archive of posts for a series, you can actually use this for just about any reason. This is how to create an Archive page that automatically adds new posts based on a category you create.
For example, here's an archive page for Spot of Simmery: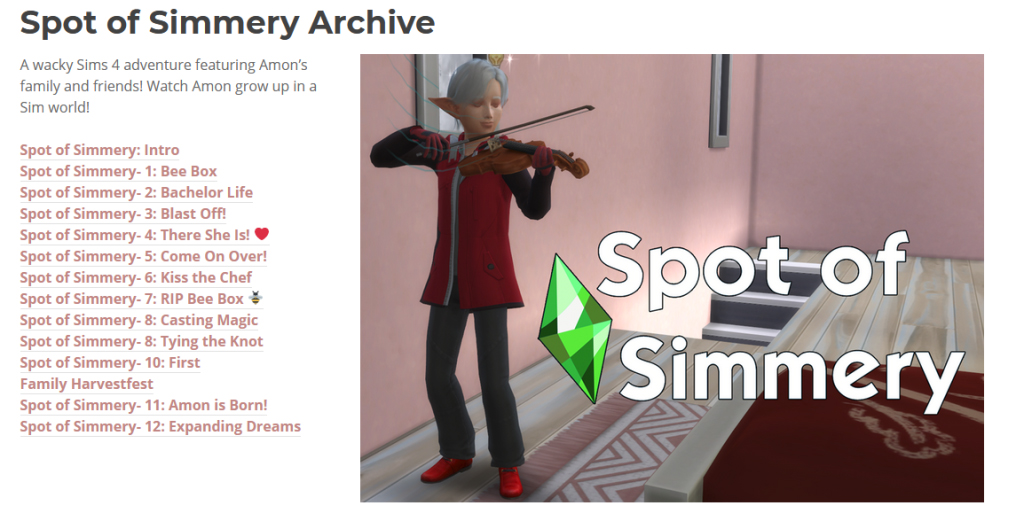 You can create the layout however you like it – such as add an image and columns like I did.
This post is going to focus on how to make that list of posts that automatically update without you needing to come to the page to update it every time.
Step 1 – Create a WordPress Category for your series of posts. Again, this doesn't have to be a series – this works with any category. You do this by clicking Posts and then Categories. Then create the category you want to use for your archive.

Step 2 – Assign that Category to posts in your series. Remember to assign that specific category to the posts you want to appear on the archive page. You can also go back and assign that category to existing posts by editing those posts and updating them. You can find the Categories section under the Posts tab in the right-hand menu when you're creating or editing a post.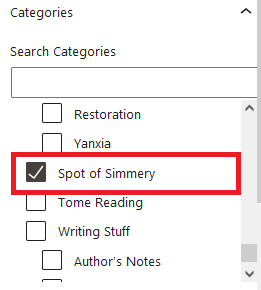 Step 3 – Create a new Page to serve as your Archive page. Design this page however you like.
Step 4 – Add a Latest Posts block to the page. This is the widget that will list your posts.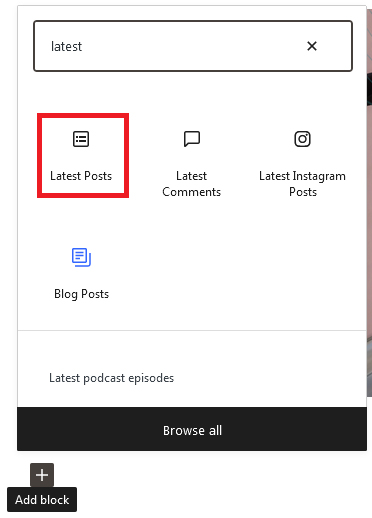 Step 5- Set up your Latest Posts block in the right-hand menu. With the new block selected, ensure you're looking at the Block tab in the right-hand menu. If you don't see this menu, click the gear icon in the top right corner of the screen.
It should look like the picture to the right.
You can configure it any way that you like, but this is an example of how to make this look like a text list of posts. I don't enable things like content or images, but you can if that fits your archive style.
I ensure that the order is Oldest to newest so that the readers see posts from first to last in proper order.
Then, enter the category in the Categories box – this is the most important for making sure this displays the posts you want it to show.
Further below that, also take a look at Number of Items. The max number of posts it can display is 100, so that should give you plenty of wiggle room to post a long series if you want. I keep that number fairly high so that I never have to worry about it.
Once you save the page, that block should display the posts in the category that you set up. Every time you write a new post and assign it to that category, the post will show up in that block – creating an archive page that you never need to worry about updating manually.

And if you decide there are some posts that you don't want to include in this archive anymore, all you have to do is edit the post and remove the category.