So, I'm currently in the process of getting a shed built so that I can do some organization of my closets and get some junk out of my house. Fun times!
Yesterday, I pulled out a bunch of storage bins in my back bedroom which contained lots of old stuff – childhood toys, VHS anime tapes and some old gaming controllers. Admist the box of controllers, I found a few treasures of old!
I kept most of my original SNES boxes whenever I bought the games brand new. I folded them flat for safekeeping. I knew I had a bunch of them in a bin in the other closet, but I didn't expect to find what I did in this particular bin! Talk about a flash from the past.
Note: I still have the original carts and the manuals for all of these, though they're in another bin somewhere else.
Click images to see bigger pictures!
Final Fantasy II SNES Box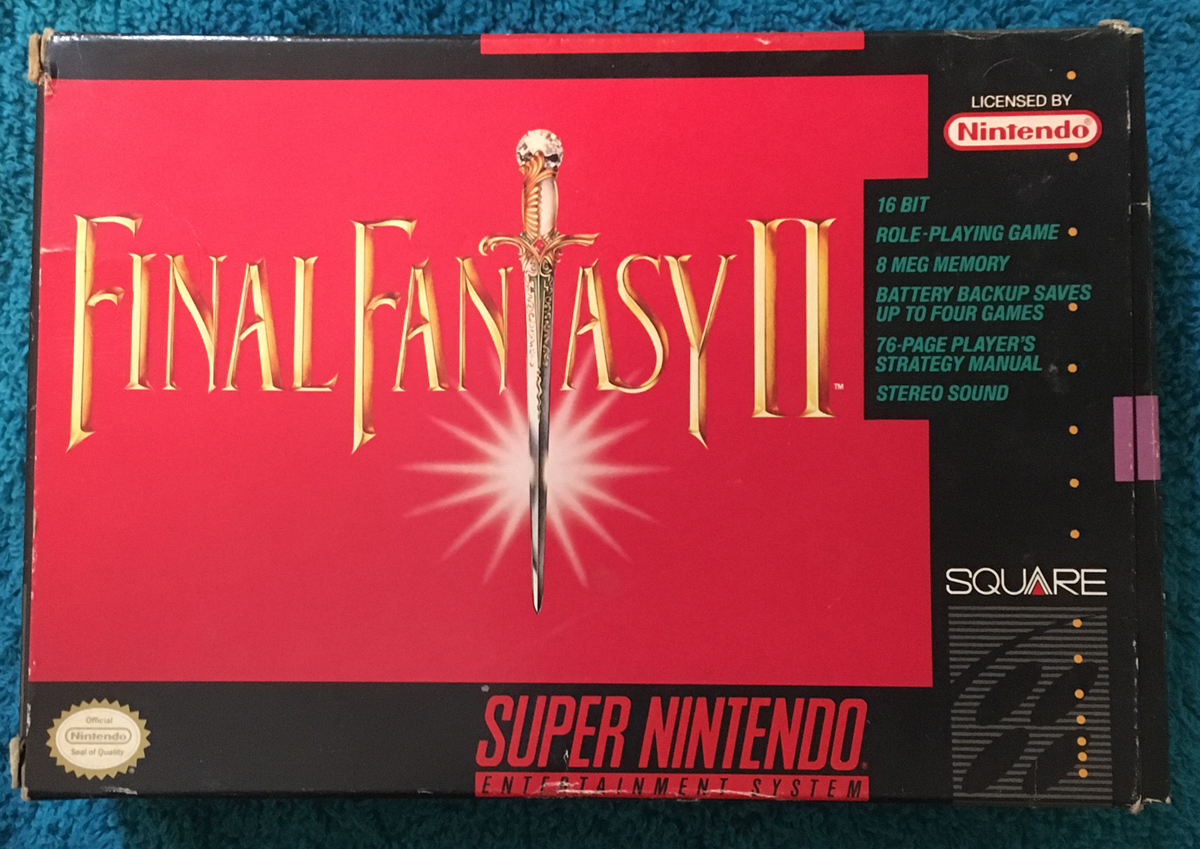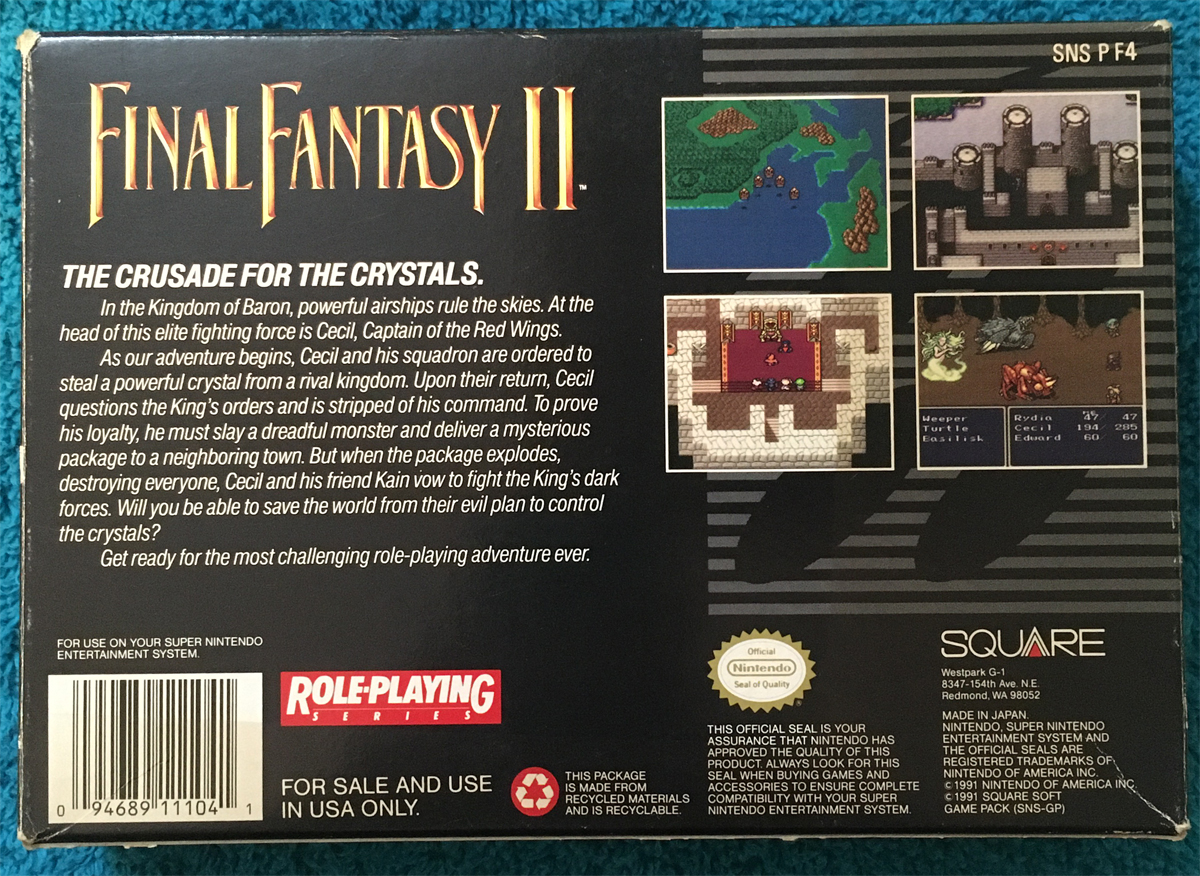 I even have the sales slip from when we bought this game. I remember that we found the best price at Lowes of all places. They had one little glass case with just a few SNES games, and FFII was one of them!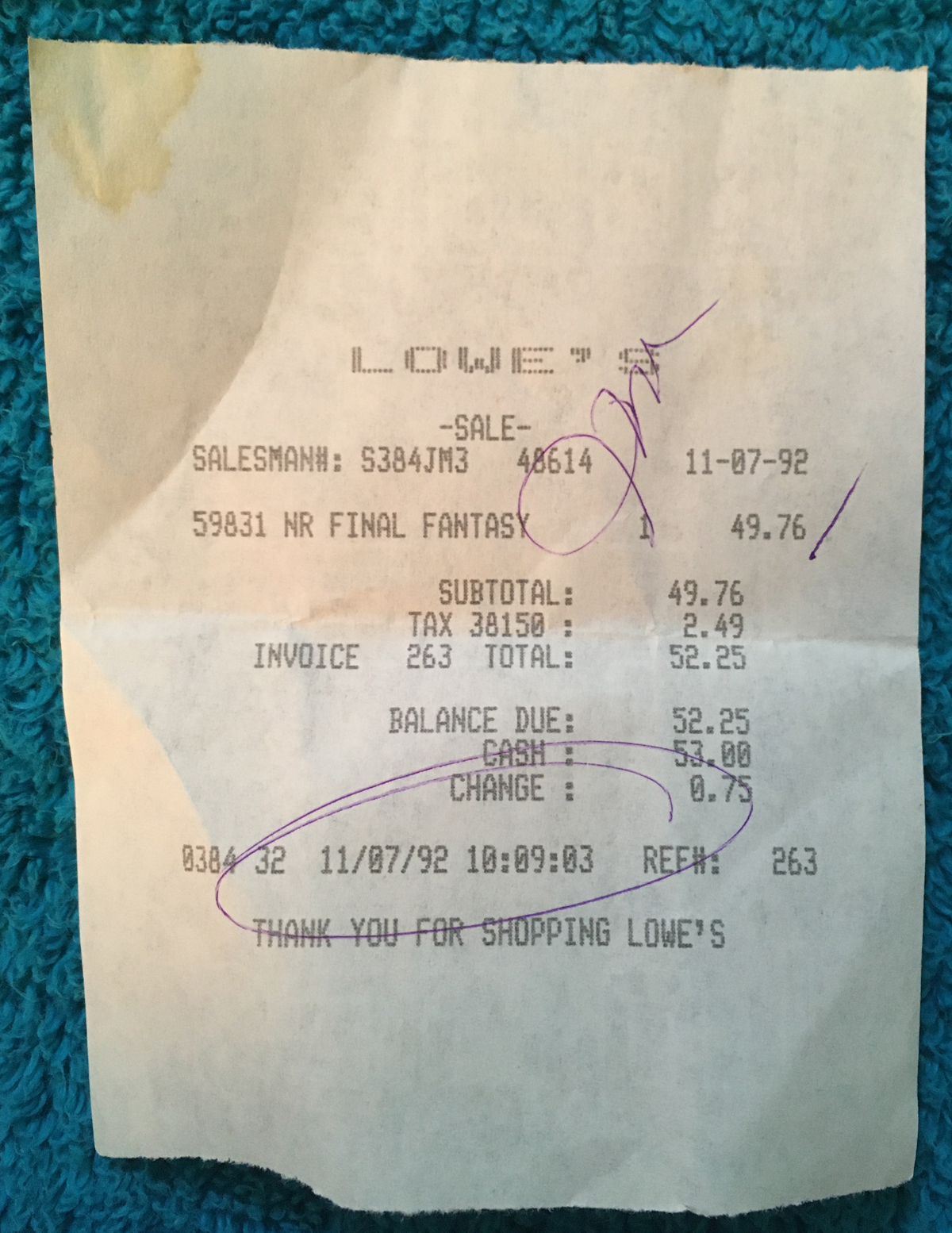 November 7, 1992 was a good day for my teen self. 🙂
Final Fantasy: Mystic Quest SNES Box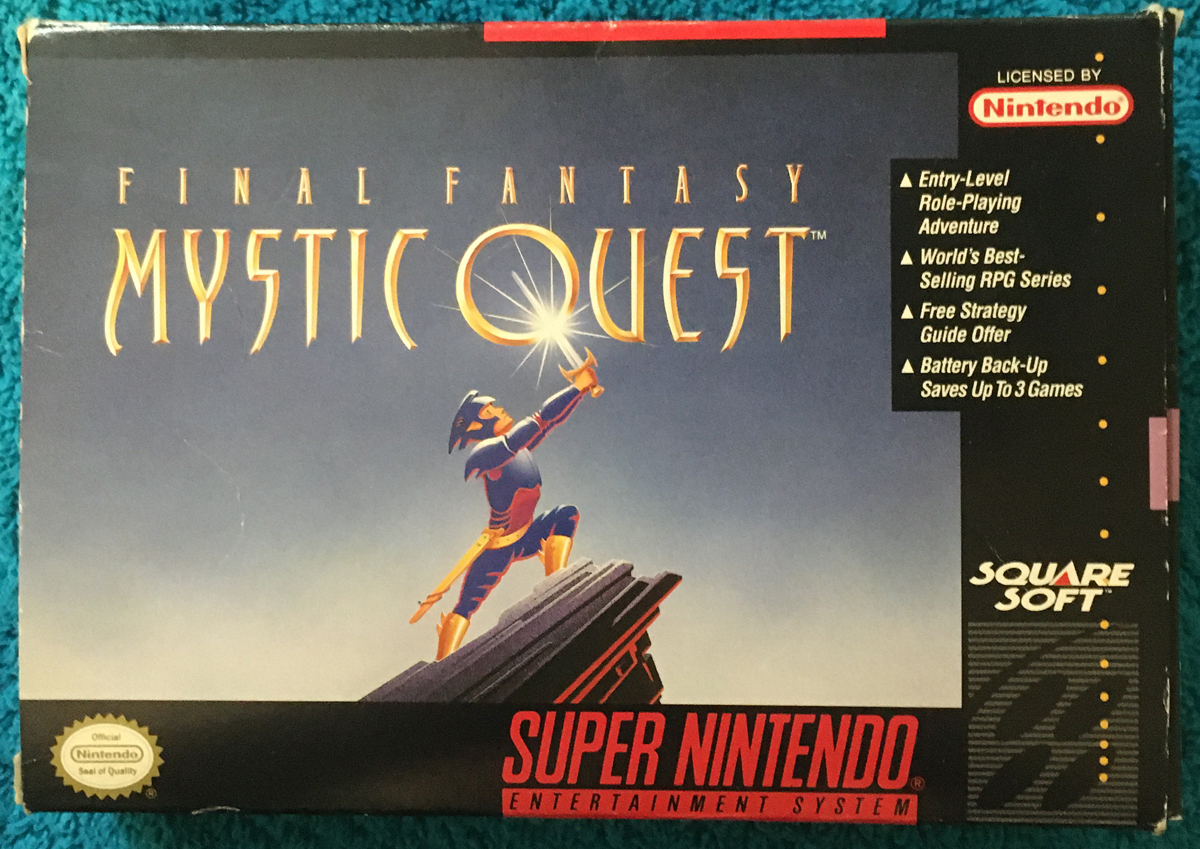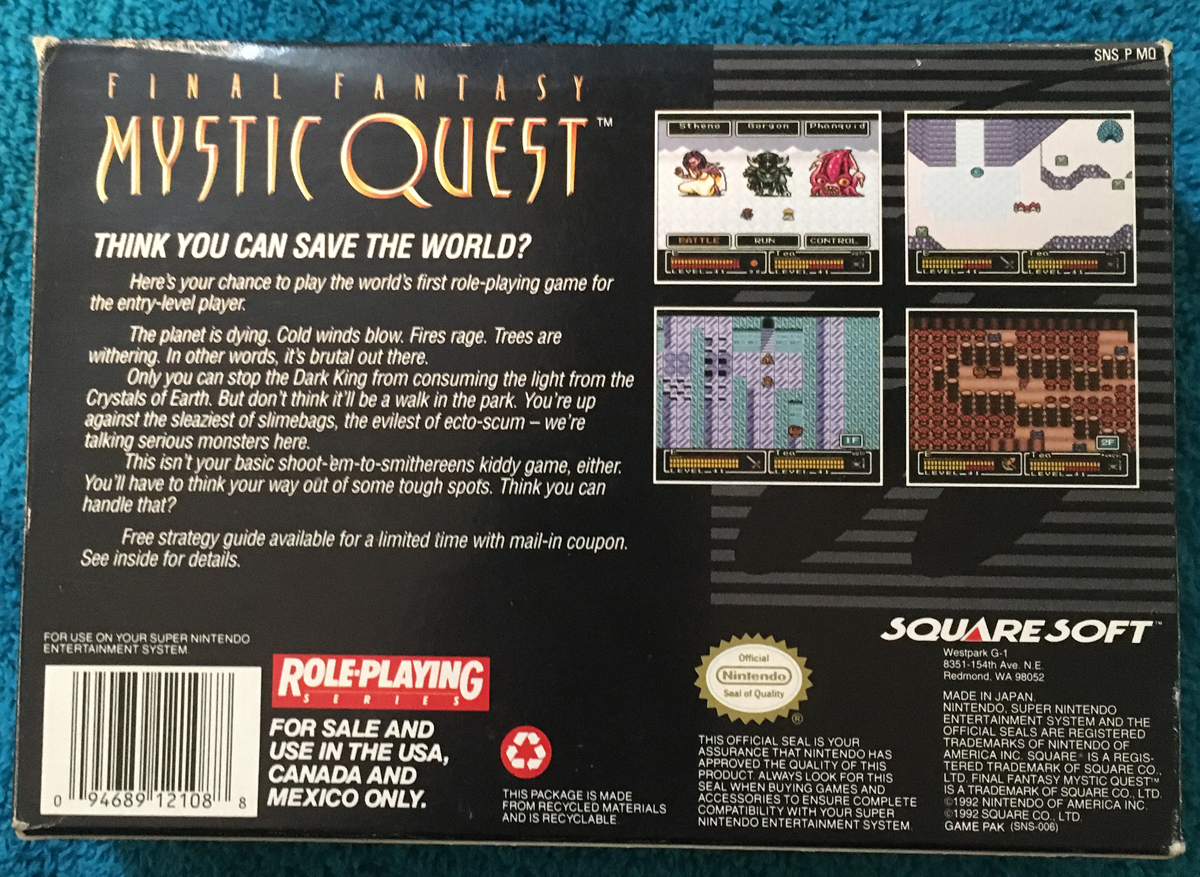 Final Fantasy III SNES Box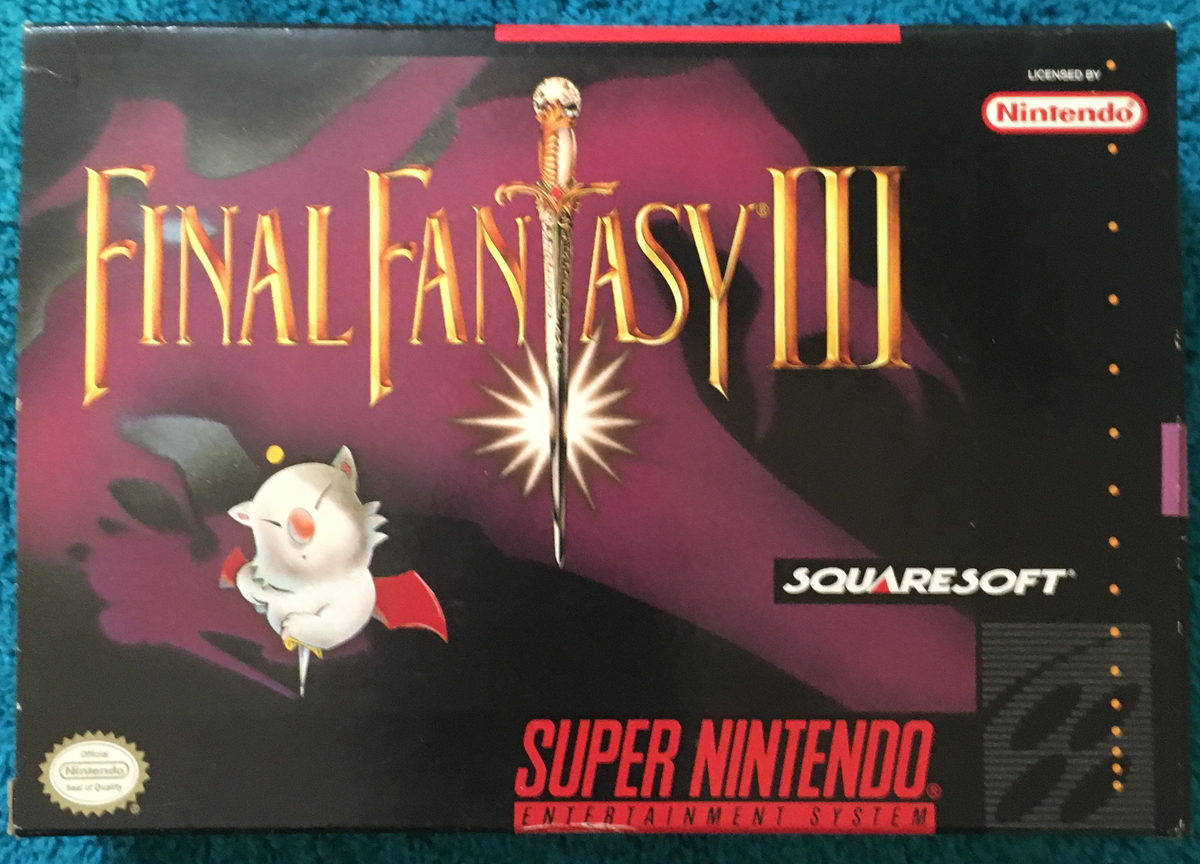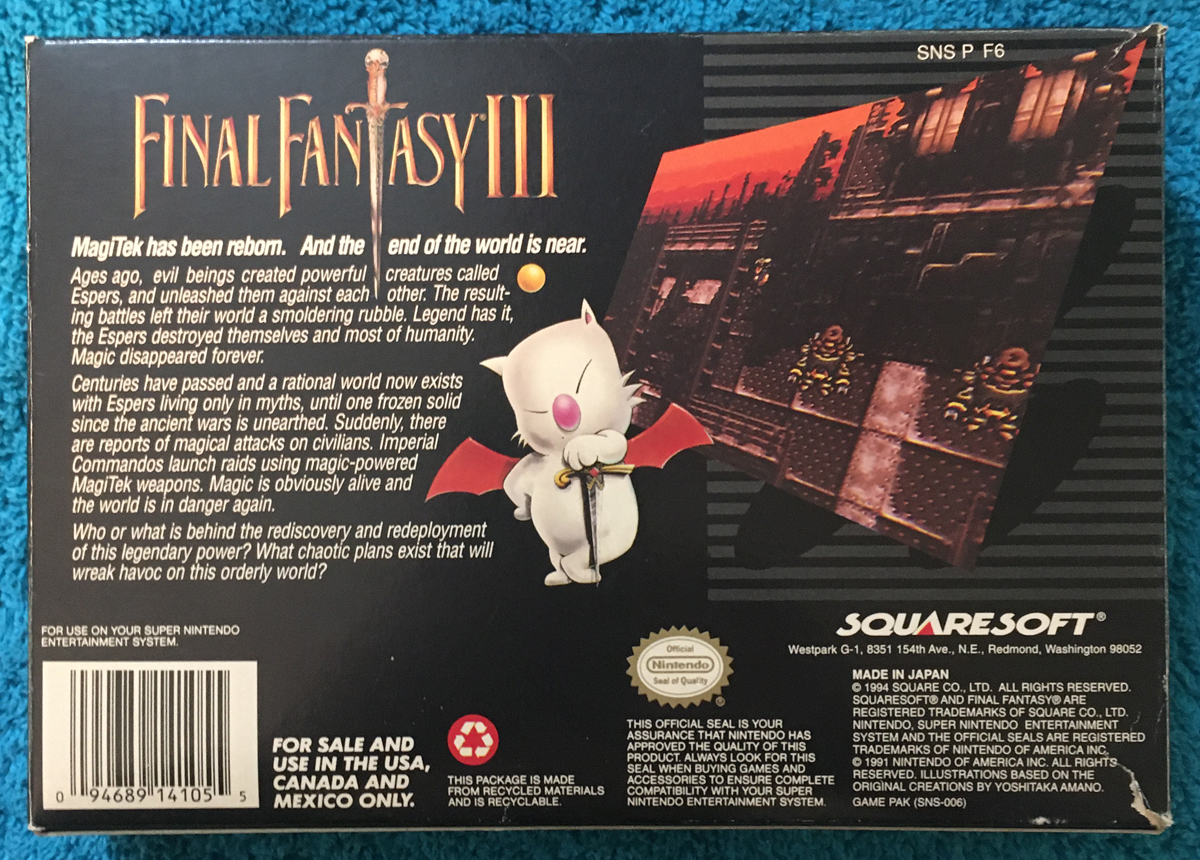 Final Fantasy I NES Box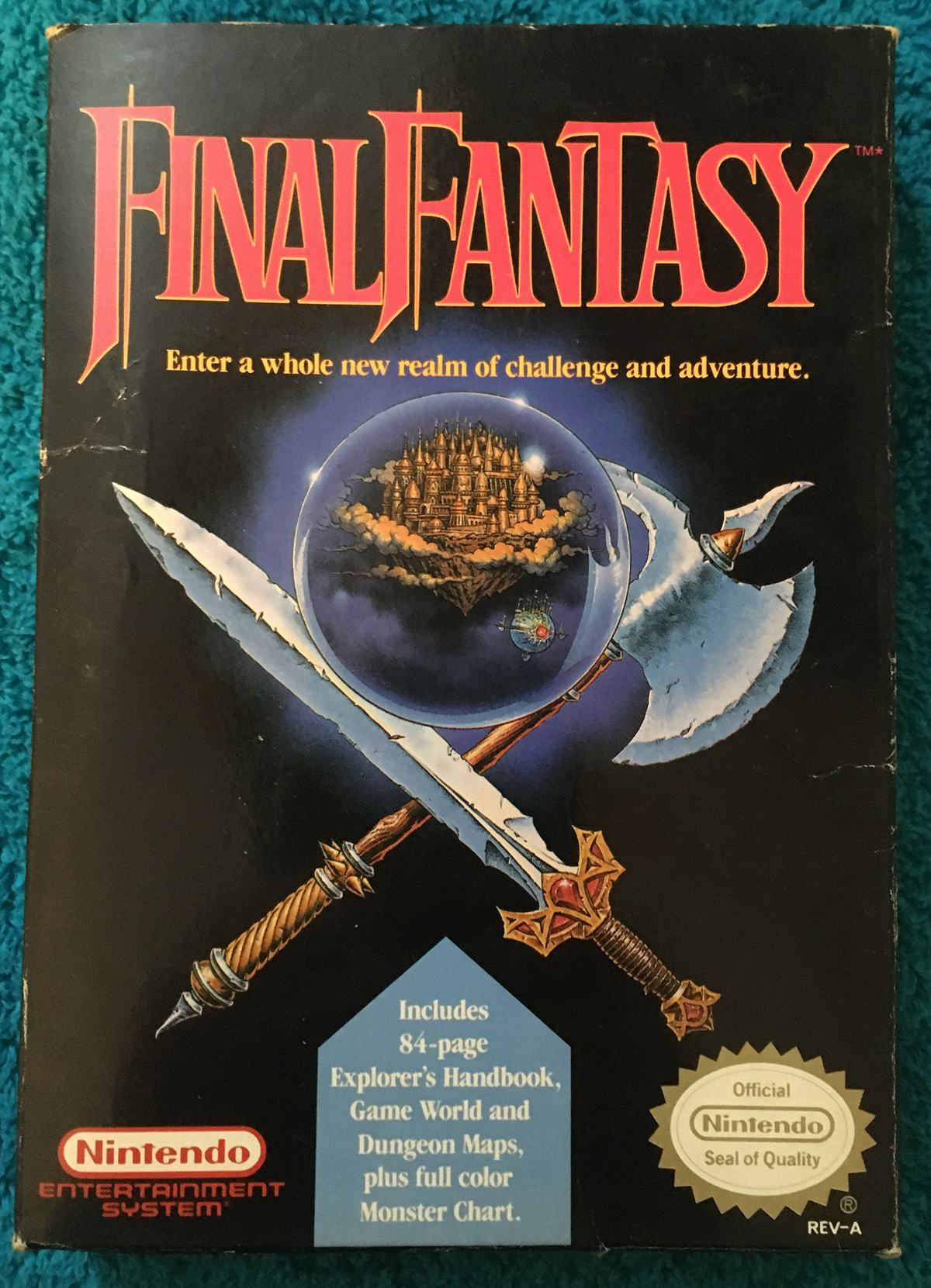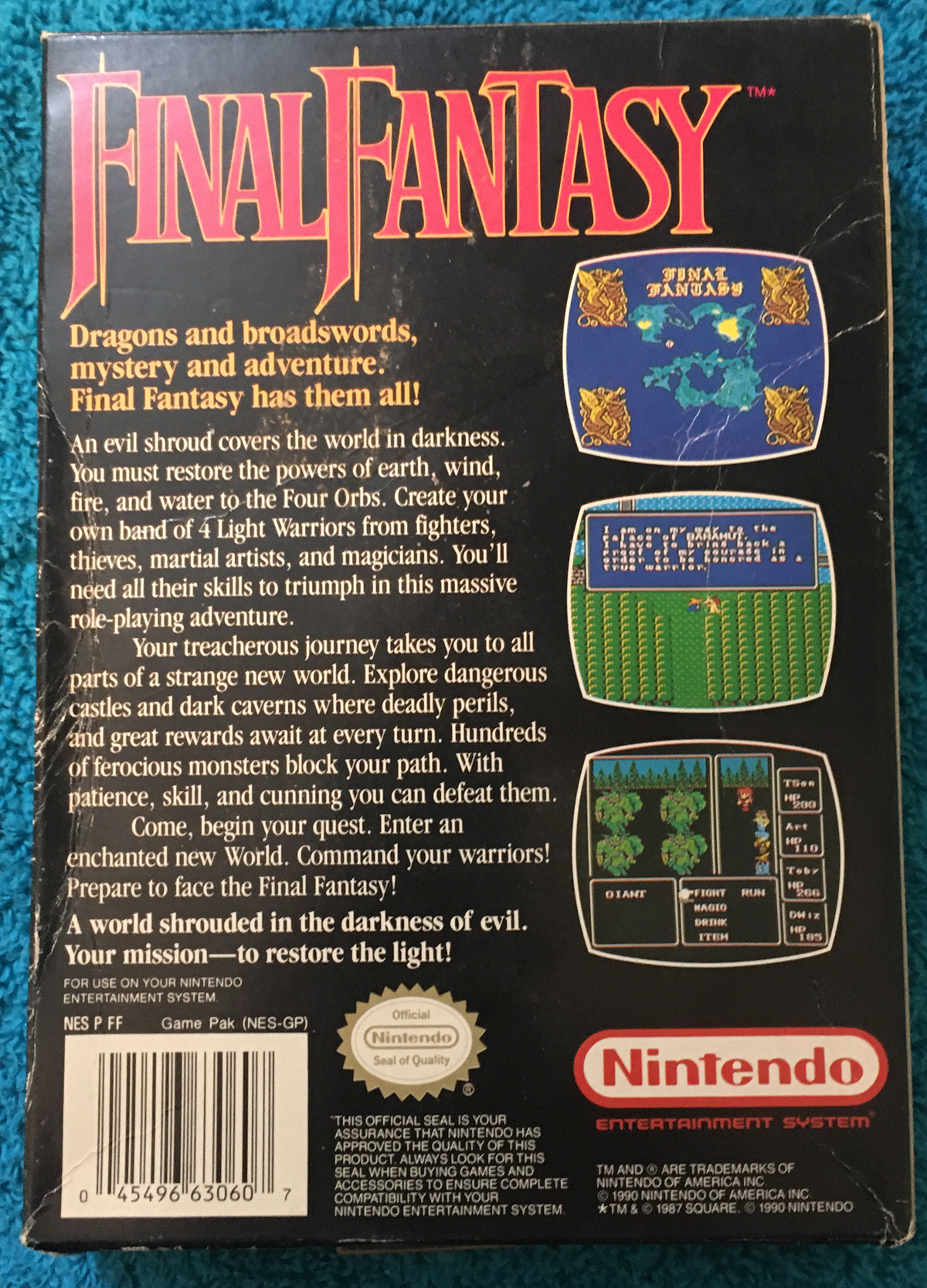 I also found some complete Famicom versions, gifted by a friend a long, long time ago.
Final Fantasy VI Famicom Box & Game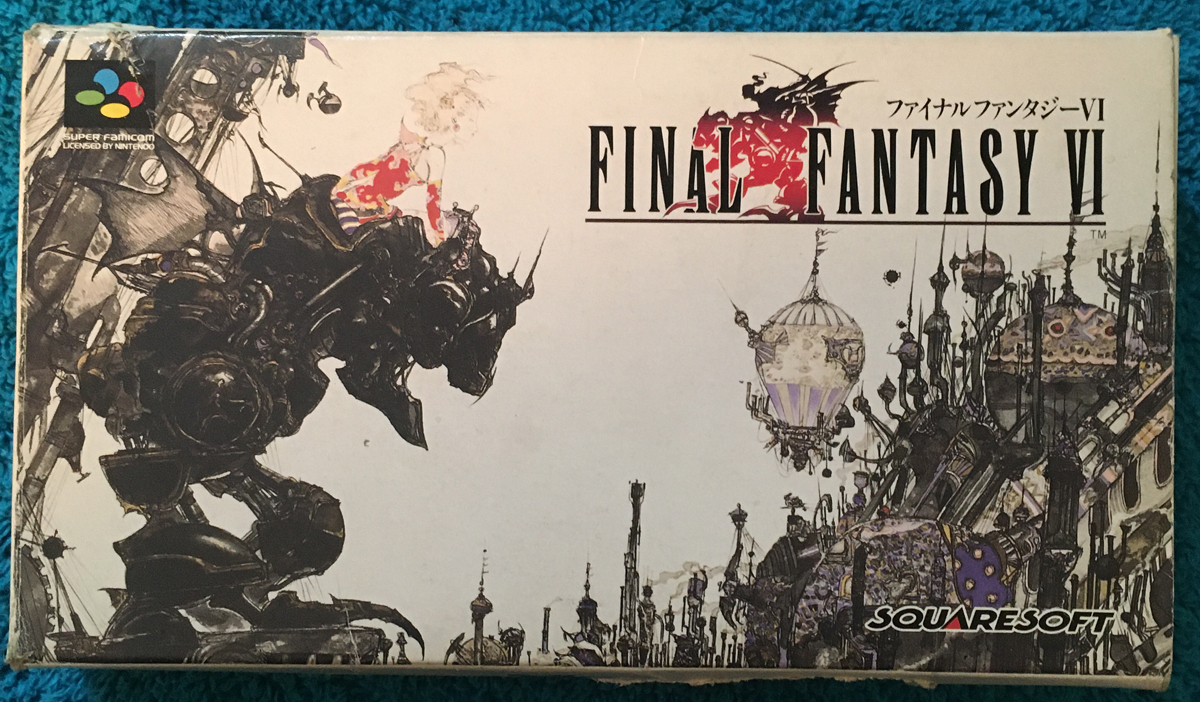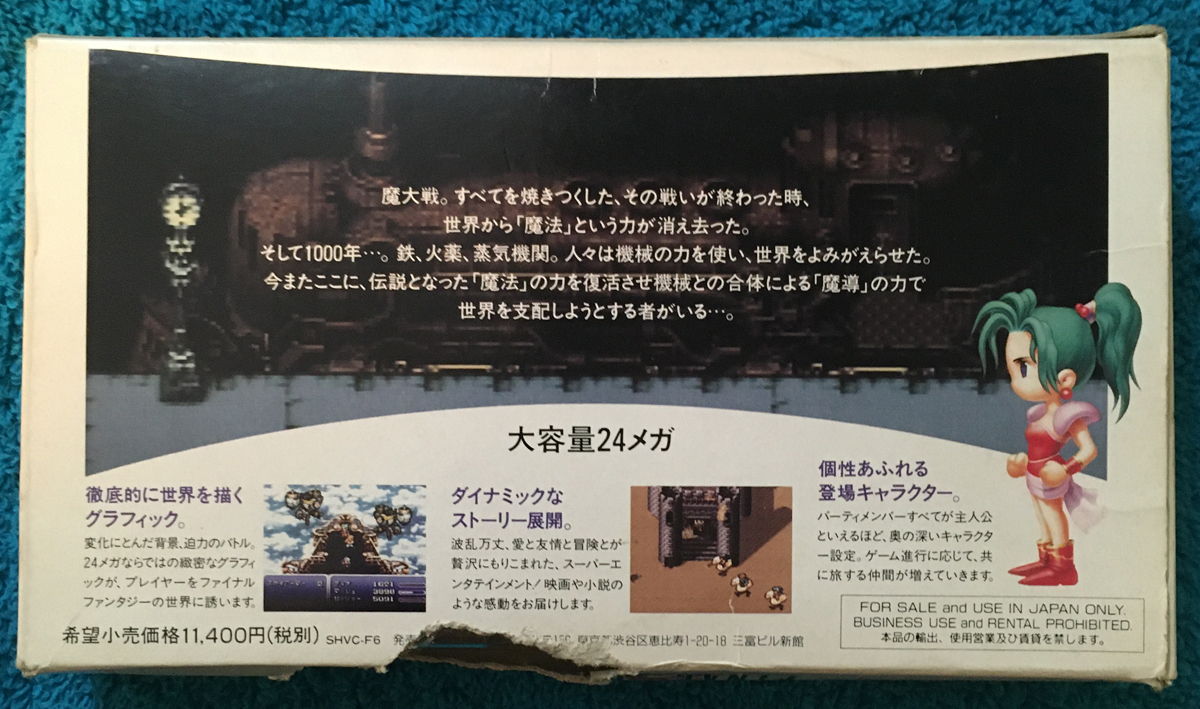 Super Mario RPG Famicom Box & Game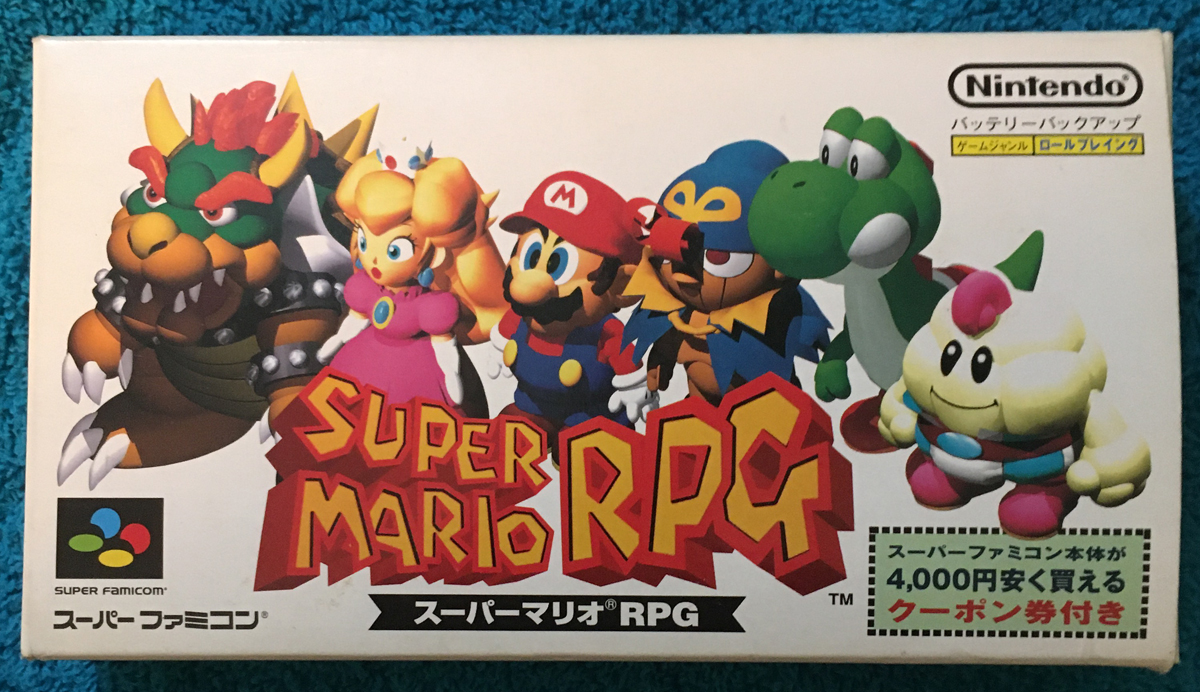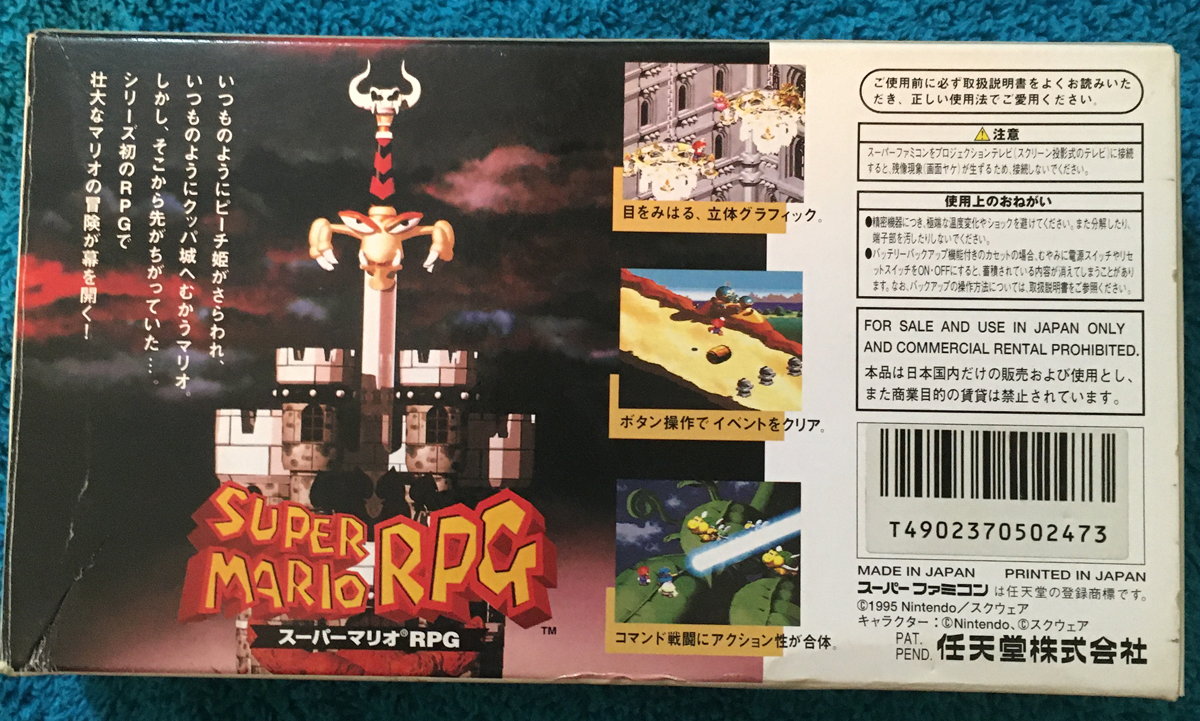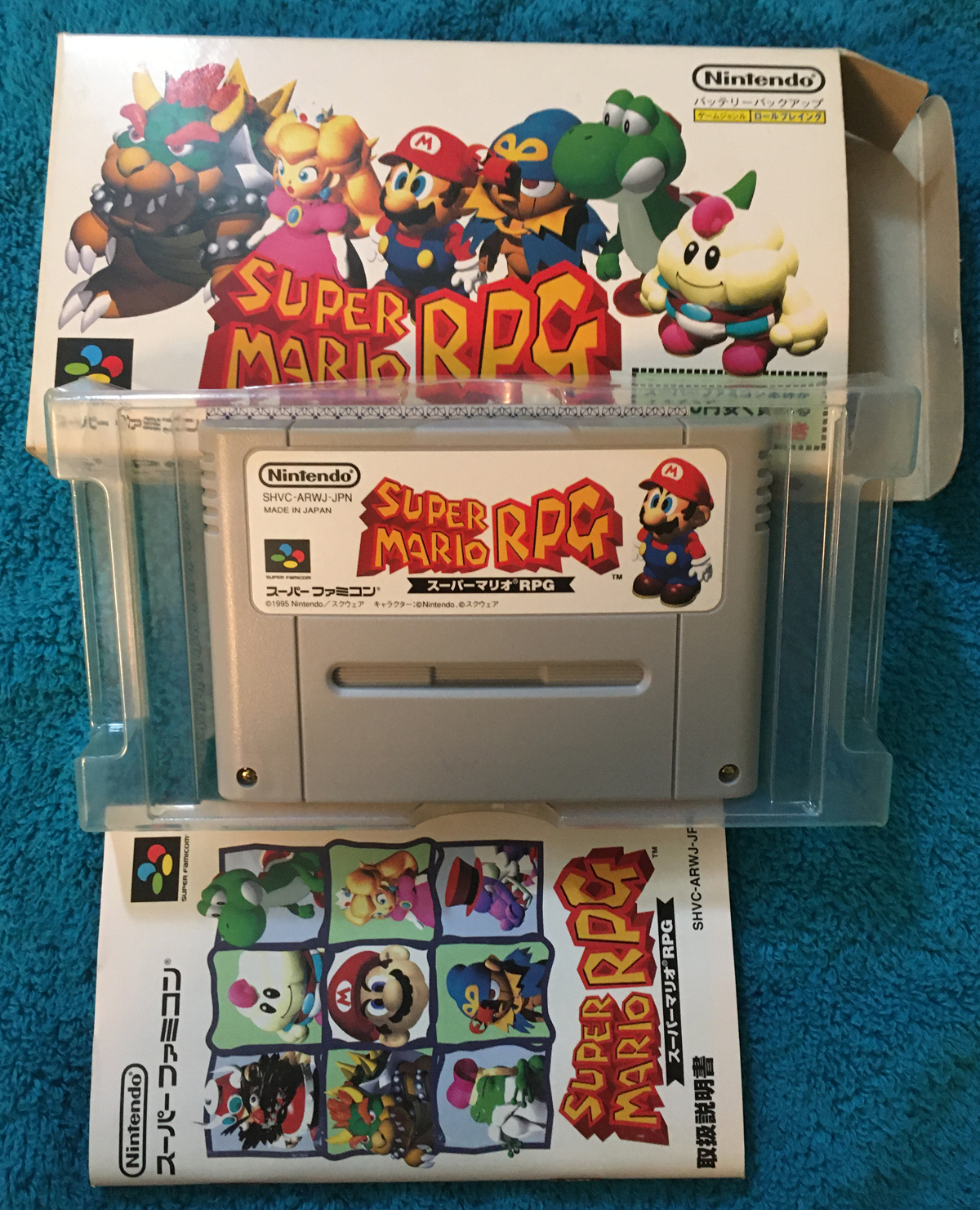 Sometimes being a pack rat pays off. 🙂