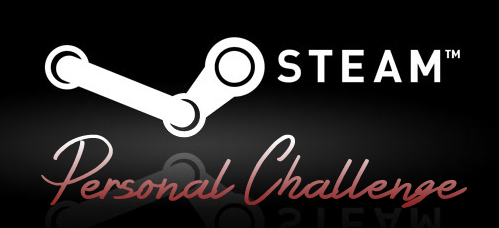 Blaugust 2022 – Steam Gaming – 70% of Backlog Played
Posted on August 10, 2022 by Aywren
Back at the beginning of this year, I set a gaming goal to play at least 65% of my Steam backlog by the end of the year. Back in January, I knocked that goal out of the park by making 66% played, much to my excitement!
I've been slowly working on pushing that goal even beyond that limit, though I've also spent this year trying to relax a bit and just long-term play more of the games I own without so much concern for my backlog. I'm happy to say that every new game I've picked up since the beginning of the year I have played (which is also sorta a goal of my – play what you buy).
On top of that, I've kept my other goal of buying less games. I've only picked up 8 new games since January and a couple of them are free to play – such as Lost Ark. While I have a large wishlist of games I'm keeping my eye on, I'm trying demos and cutting games off the list when demos show me that it isn't exactly the kind of game I thought it would be.
I'm also investing in PC Game Pass that allows me to borrow and play games instead of buying them. This keeps games I'm mildly interested in from slipping into my purchased backlog because I have a way of playing them without making a permanent buy.
Last night, I very happily discovered that I had finally broke the 70% of backlog played milestone. For someone who started this Steam personal challenge with only 29% of 84 games played back in 2014, I'm pretty happy with how far my progress has come. Especially since every year, I inevitably add a few more games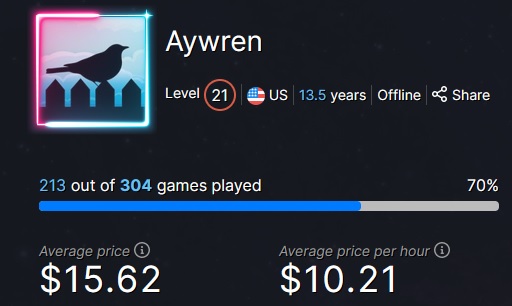 All this being said, I've learned that while I'm getting my Steam backlog under control, I have other backlogs that aren't in great condition. My Switch backlog is the most concerning, and I've done very little to get it in a better spot this year, though I want to.
I just realized that my Epic Games library is sitting at 71 games, only one of which I've ever played. Seeing that these were all free games, however, I'm not too pressured to worry about it.
I'm not even going to think about my .itch backlog. Not after having bought a couple of those bundles with thousands of titles baked into them. Aside from that, I do have a few purchases at GOG, and quite a library there – though, again, many of those were free games. And now Amazon Prime gaming gives out free every month that I'm snagging.
So how do I even keep up with all that? Well, I can! I'll talk about that soon!
Comments