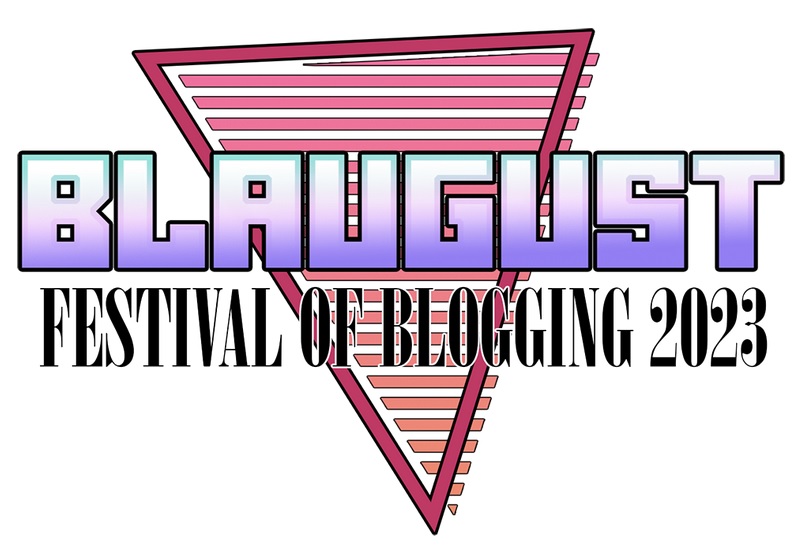 Farewell to Blaugust 2023
Posted on August 31, 2023 by Aywren
Today marks the final day of Blaugust for 2023, and what a month it has been! I've managed to keep the pace and put up a post every single day this month – as you can see from the August archives!
I can't say that I wrote a post every day, however, because once August got here, I doubled up quite a bit in the first week (when I knew I'd have the most energy) and kept my written posts at least 3-4 days stockpiled in advance. This was in case anything popped up that would call me away from the project. It's just nice to have this buffer.
There were a number of posts that I've had on my to-do list that I was very happy to finally get around to doing including:
The Solasta post – I've had that on my list since April
The Breyerfest post – which I had on my list since July
I didn't even need to use Breyer model posts as filler, but I was prepared to do that if I came up short on post ideas. Thankfully, there were plenty of ideas to be had, what with FFXIV Fanfest, and the 10th anniversary of the game happening.
I also was able to knock out SO MUCH HTML coding on my site that I can't even express how huge this actually is. All HTML posts from mid-2016 through to the end of 2018 are now done. All category and archive pages for those years are also complete. Basically, I finally finished my HTML transition project, and that is HUGE!
The end is in sight for my HTML blog move, finally! And it's not too soon given that I foresee next month being a busy one with FFXIV Moogle Tomes events and just gaming in general. I'll be happy to have the time I usually put towards coding back in my day to focus once more on my gaming library.
I still have a few posts on my list that I didn't get around to yet, but I have a feeling I'll likely take a bit of a break from writing posts in my effort to bring the HTML coding to a close. Hopefully, though, I'll be able to talk about things like Baldur's Gate 3, Palia, and other games I've peeked at soon!
Thanks for joining me for this year's Blaugust fun!
Comments